There was a time where the BIM services were not so known to the building industry until 2002. Later in the year when the Autodesk was introduced BIM services came into existence. We at Silicon Valley has a highly qualified and experienced team who are masters in providing BIM Services. Since you get the complete services at one roof it becomes easy to also make changes if any required.
Being among the top 10 BIM companies, we've got a chance to serve big midsize companies, MEP contractors, research firms and Engineering consultants in the USA, UK, Australia, Canada, and Europe, etc ... Silicon Valley has established itself as one of the trusted global BIM partners in India within a period of years. This is possible by offering a powerful mixture of applications experience, Architectural and Engineering know-how with comprehensive industry exposure.
We've got a team of qualified BIM Architects and Engineers who have great experience of working off-site and onsite too. Onsite vulnerability adds value to the digital building models developed by them also aids in reducing on-site errors during construction.

Importance of BIM Services
Every piece of information that is required in a construction project is deemed to be important. This is the way where all your ideas, designs, documentation, operational details, etc, is been stored. Yes, it is the BIM services that plays a major role in it. This is where all your data are safe and secured. Moving further below mentioned is the importance of this service. This will make you decide and proceed further with the project to get it designed and proceeded.
BIM is indeed the process where the resources are in transformative way. Hence, these are the important reasons to opt for BIM services which gives long term benefits.
Types of BIM Services.
Nowadays the world scenario is been changing day by day as per changes in technology. We at Silicon Valley follow the technology trend and cater to our esteemed clients up to date. This is with all types of BIM services, CAD services, and so on. To get the best outcome of your result we provide cut to cut BIM design solutions. This is with the motive to enhance the profitability of the business which is useful for both.
BIM has some inbuilt features such as drawing consistency, BOM [Bill of Material], Cost Estimation, Bill of Quantity and Clash Detection, etc... These features help the construction industry with the conception i.e from the designing stage to implementation on the construction site and after the period for whole building life cycle for future use. At Silicon Valley- the team is enough efficient to combine all the features of BIM. This is with the requirements and specifications given by the clients. So, be rest assured you will get the team of dedicated personnel who would closely working with you on your BIM project.
While performing on the above services we do take into consideration Building Information Modeling Technology and process that allows AEC (Architecture, Engineering, and Construction) Firms to make better buildings, rapidly.
Why Choose Silicon Valley for BIM Consulting Services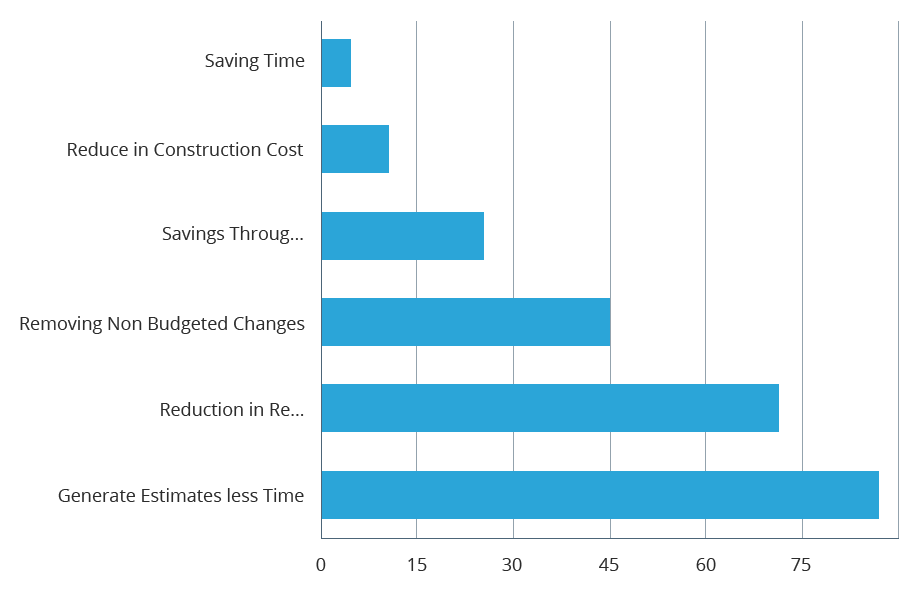 With the experience of handling various types of projects ranging from big to small, our team has achieved the stage where we together are capable to execute every type of project with quick turnaround time. By outsourcing all your requirements about Building Information Modeling Services in various disciplines such as Architectural, Structural, Mechanical, Electrical and Plumbing will ultimately enhance the profitability of your business and you can focus on your core business objectives.
Various benefits can be observed with the use of BIM Technology in different disciplines like Architectural, Structural, etc... are as under:
BIM is a helpful tool for everyone involved like owners, developers, investors, architects, engineers, project managers, contractors, subcontractors and facilities managers, etc. in the construction industry. BIM help designers evolve a better design and convey their concepts to the owner to ensure their business goals are being achieved through the design intent. It provides a transparent understanding of information and provides assurance that can be constructed without any major hurdles.
By following the process it allows owners, designers, and contractors to make accurate and on-time decisions that reduce the total time span of a particular project and precise decision making to avoid the costly rework.
Use of the BIM coordination tool provides coordination between architectural, structural, mechanical, and plumbing services. This performs Clash Detection that reduces the risk and rework. We at Silicon Valley provide sustainable building that reduces impacts on the environment.
We provide 4D Construction Planning with the added fourth element of time. 4D Modeling Service provides rich and animated samples of construction sequence against time.
Our BIM company in India recommend feeling the difference of our Building Information Modeling Services as they are the solution to reduce waste and inefficiency in building design and construction.
So, with this proceed further and contact us to get the team of BIM engineers to designed your project and get them completed with the latest tools and technology.
Abbotsford
,
Abha
,
Abidjan
,
Abu Dhabi
,
Abuja
,
Accra
,
Addis Ababa
,
Adelaide
,
Africa
,
Ahmedabad
,
Ahvaz
,
Ajman
,
Al Ain
,
Al Jahra
,
Al Rayyan
,
Alabama
,
Alaska
,
Albania
,
Albany
,
Albury
,
Alexandria
,
Algeria
,
Algiers
,
Alice Springs
,
Baghdad
,
Bahamas
,
Bahia Blanca
,
Bahrain
,
Balikpapan
,
Ballarat
,
Bandar Lampung
,
Bandung
,
Bangkok
,
Bangladesh
,
Barbados
,
Bariloche
,
Barisal
,
Barrie
,
Basra
,
Batam
,
Bathurst
,
Beijing
,
Belarus
,
Belgium
,
Belize
,
Bendigo
,
Bengaluru
,
Benin
,
Benin City
,
Berlin
,
Bermuda
,
Cabo Verde
,
Cairns
,
Cairo
,
Calgary
,
California
,
Caloocan
,
Cambodia
,
Cambridge
,
Canada
,
Canberra
,
Cape Town
,
Cardiff
,
Caribbean Netherlands
,
Casablanca
,
Cayman Islands
,
Central African
,
Chad
,
Chandigarh
,
Changchun
,
Changsha
,
Changwon
,
Changzhou
,
Charleroi
,
Chengdu
,
Chennai
,
Chiang Mai
,
Chiba
,
Chile
,
Chillan
,
China
,
Daegu
,
Daejeon
,
Dakar
,
Dalian
,
Dammam
,
Dar es Salaam
,
Dargaville
,
Darwin
,
Davao
,
Delaware
,
Denmark
,
Devonport
,
Ecuador
,
Ede
,
Edinburgh
,
Edmonton
,
Egypt
,
El Alto
,
El Salvador
,
Falkland Islands
,
Faroe Islands
,
Federated States of Micronesia
,
Fiji
,
Finland
,
Florida
,
Formosa
,
Foshan
,
Gabon
,
Gaborone
,
Gambia
,
Gatineau
,
Geelong
,
George Town
,
Georgia
,
Georgia
,
Geraldton
,
Germany
,
Ghana
,
Ghana
,
Ghent
,
Gibraltar
,
Gisborne
,
Gladstone
,
Glasgow
,
Gold Coast
,
Goyang
,
Haikou
,
Haiti
,
Hakodate
,
Halifax
,
Hamad Town
,
Hamamatsu
,
Hamburg
,
Hamilton
,
Hamilton CA
,
Hangzhou
,
Harare
,
Harbin
,
Hastings
,
Iceland
,
Idaho
,
Illinois
,
Incheon
,
India
,
Indiana
,
Indonesia
,
Invercargill
,
Iowa
,
Jabalpur
,
Jaipur
,
Jamaica
,
Japan
,
Jeddah
,
Kagoshima
,
Kajang
,
Kalgoorlie
,
Kampala
,
Kanazawa
,
Kano
,
Kansas
,
Karaj
,
Karbala
,
Kawasaki
,
Kawerau
,
Kazakhstan
,
Kelowna
,
Kentucky
,
Kenya
,
Kermanshah
,
Khamis Mushait
,
Khartoum
,
Khobar
,
Kigali
,
Kikuyu
,
Kingston
,
Kingston CA
,
Kinshasa
,
Lagos
,
Laksam Upazila
,
Lanzhou
,
Laos
,
Lapu Lapu
,
Latvia
,
Launceston
,
Lausanne
,
Lebanon
,
Lesotho
,
Leuven
,
Levin
,
Liberia
,
Libreville
,
Libya
,
Luxembourg City
,
La Paz
,
La Plata
,
Macau
,
Macedonia
,
Mackay
,
Madagascar
,
Madurai
,
Maebashi
,
Maine
,
Maitland
,
Makassar
,
Malacca City
,
Malawi
,
Malaysia
,
Maldives
,
Mali
,
Malindi
,
Malta
,
Manado
,
Manama
,
Manchester
,
Mandurah
,
Manila
,
Maputo
,
Mar del Plata
,
Markham
,
Marseille
,
Marshall Islands
,
Martinique
,
Maryland
,
Mashhad
,
Massachusetts
,
Matsumoto
,
Matsuyama
,
Mauritania
,
Mauritius
,
Mayotte
,
Mbeya
,
Mecca
,
Medan
,
Medina
,
Melbourne
,
Nagasaki
,
Nagoya
,
Nairobi
,
Najaf
,
Najran
,
Nakuru
,
Namibia
,
Namur
,
Nanchang
,
Nanjing
,
Nanning
,
Nantes
,
Napier
,
Naples
,
Nara
,
Narayanganj
,
Nauru
,
Nebraska
,
Nelson
,
Nepal
,
Netherlands
,
Neuquen
,
Nevada
,
New Caledonia
,
Oakville
,
Oamaru
,
Ohio
,
Okayama
,
Oklahoma
,
Oman
,
Oregon
,
Paeroa
,
Palau
,
Palembang
,
Palestine
,
Palmerston North
,
Panama
,
Papua New Guinea
,
Paraguay
,
Paraparaumu
,
Paris
,
Pekanbaru
,
Pennsylvania
,
Perth
,
Peru
,
Petaling Jaya
,
Philippines
,
Pietermaritzburg
,
Qatar
,
Qatif
,
Qingdao
,
Qom
,
Rabat
,
Rajshahi
,
Rancagua
,
Ras al Khaimah
,
Regina
,
Reims
,
Rennes
,
Resistencia
,
Reunion
,
Rhode Island
,
Riffa
,
Sagamihara
,
Saguenay
,
Saint Lucia
,
Sakai
,
Salmiya
,
Salta
,
Samoa
,
San Juan
,
San Lorenzo
,
San Luis
,
San Marino
,
San Miguel de Tucuman
,
San Salvador de Jujuy
,
Sandakan
,
Santa Cruz de la Sierra
,
Santa Fe
,
Santa Rosa
,
Santiago
,
Santiago del Estero
,
Sanya
,
Sapporo
,
Saskatoon
,
Saudi Arabia
,
Seeb
,
Semarang
,
Sendai
,
Senegal
,
Seoul
,
Serbia
,
Seremban
,
Seychelles
,
Shah Alam
,
Shanghai
,
Sharjah
,
Shenyang
,
Tabriz
,
Tabuk
,
Taiwan
,
Taiyuan
,
Tajikistan
,
Takamatsu
,
Talca
,
Tamworth
,
Tandil
,
Tanzania
,
Tarija
,
Tasikmalaya
,
Tauranga
,
Tehran
,
Temuco
,
Tennessee
,
Texas
,
Thailand
,
Thames
,
Thiruvananthapuram
,
Thunder Bay
,
Tianjin
,
Tijuana
,
Timor Leste
,
Togo
,
UAE
,
Uganda
,
UK
,
Ukraine
,
Ulsan
,
United Arab Emirates
,
United Kingdom
,
United States of America
,
United States Virgin Islands
,
Valparaiso
,
Vancouver
,
Vanuatu
,
Venezuela
,
Venice
,
Vermont
,
Wagga Wagga
,
Waitakere City
,
Wakayama
,
Warrnambool
,
Washington
,
Wellington
,
Wenzhou
,
West Virginia
,
Western Sahara
,
Westport
,
Xiamen
,
Yantai
,
Yaounde
,
Yellowknife
,
Yemen
,
Zambia
,
Zhengzhou
,
Zhuhai
,