Upscale our Business by Hiring our Top iPad Development Company
Build Scalable and Highly Responsive iPad Application with our iPad App Development Services
As a world-class iPad App Development Company that creates and designs iPad applications for various cross-platforms like iOS, iPhone, and Apple Watch, no matter how complex your requirements are, we can develop and finish iPad solutions for the iOS platform using technology and logic. In addition, our iPad App Development team designs iPad apps that increase user engagement and provide data security to benefit your company.
Find the top iPad application development company when you desire to create the best iPad app for your business. Our group of iPad Application Development specialists can help you transform your vision into the real world and accept that you, as of now, have one. We offer the best iPad application development services in the business, no matter what kind of iPad solution you require. In addition, our iPad and iPhone App Development team of developers are proficient in hybrid and native programming languages such as Flutter, React Native and Ionic.
Leverage Our iPad App Development Services to Strengthen Your Business
Silicon Valley has been producing effective apps for all Apple devices for over 19 years, assisting the world's top brands in going mobile. Regardless of complexity, use our extensive expertise in iPad app development and iPad for Software Development to create a stunning, captivating, and consistent app for your business.  
iPad App Design

We offer an iPad Web Development Apps team with skills and experience, as they work with you to understand your ideas before creating interactive designs. As a result, iPad UI/UX services are interactive and intuitive to set up and give users a pleasant experience and a clear sense of the brand.

Business iPad App Development

We are an iPad application development company that creates business applications in a scalable environment to solve all business issues. iPad applications are tailored to the needs of big businesses and offer creative business solutions and efficient operations.

iPad Support & Maintenance

We offer app upkeep services. We give support for your mobile application development for the iPad lifecycle, from conveying to keeping up with the app. We make sure that apps keep up with the most recent trends, version changes, OS changes, and user behaviour with our iPad support services.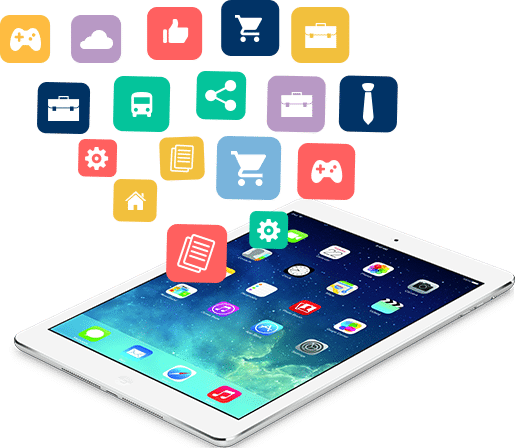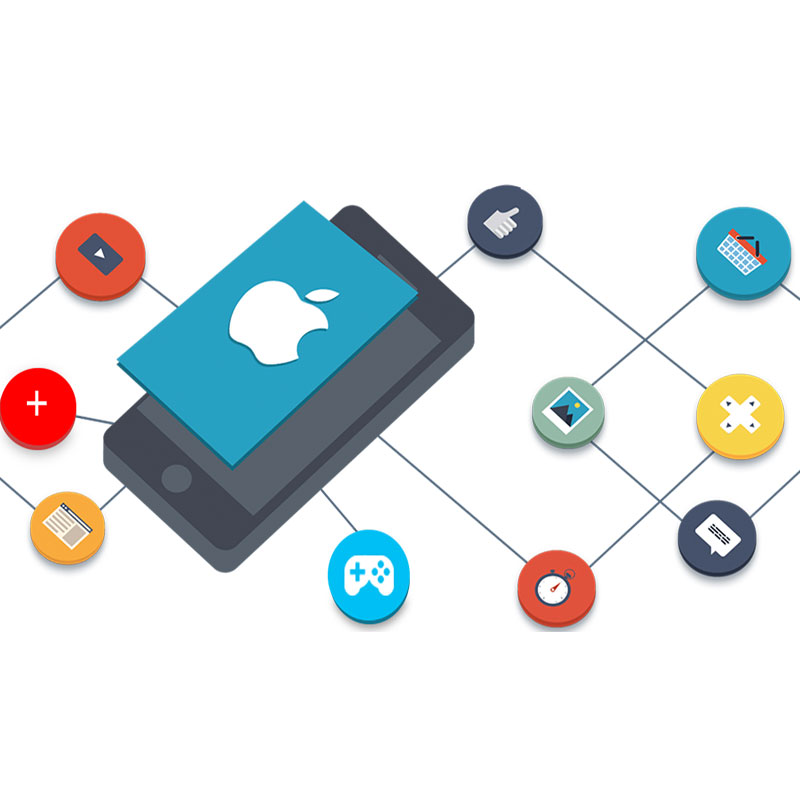 Native iPad App Development

iPad app development software helps you in automating your business activities. Using Xcode, which supports every iOS device, we create suitable technological iPad app solutions for your needs. We provide Custom iPad App Development to use explicit highlights of iPad devices and working frameworks.

iPad App Testing/ Portability

We give complete services to provide flawless execution and the best user knowledge to port existing iPad applications. In addition, we offer iPad application testing services to guarantee high performance and a seamless user experience free of bugs and technical difficulties.

iPad Migration and Upgrade

Migrate your blog, excel spreadsheet, Android, or iOS app into an iPad app. We create apps out of anything. Many business projects have been managed and turned into native apps by our skilled iPad App Developers. In addition, we provide migration and upgrade services as a part of our iPad application development services.
Our iPad App Development Approach
Needs investigation
Getting to comprehend you
Grasping your necessities
Make an activity plan
Application development methods
Make business techniques
Recognize your interest group
Lay out objectives and goals
Wireframing and Planning
Make an outline
Make wireframes for screens
Get your endorsement
iPad Application Development
Designers begin coding
Format fundamental segments
Obtain your feedback
Testing
iPad application testing
Make it completely bug-free
Get the last endorsement from you
iPad App Distribution
Convey to your server
Convey the application to App Store
Application accessible for your clients
Frequently Asked Questions
Akron
,
Alabama
,
Alaska
,
Albany
,
Albuquerque
,
America
,
Anaheim
,
Anchorage
,
Arizona
,
Arkansas
,
Arlington
,
Atlanta
,
Aurora
,
Austin
,
Bakersfield
,
Baltimore
,
Baton Rouge
,
Bloomington
,
Boise
,
Boston
,
Buffalo
,
Calgary
,
California
,
Canada
,
Chandler
,
Charlotte
,
Chesapeake
,
Chicago
,
Chula Vista
,
Cincinnati
,
Cleveland
,
Colorado
,
Colorado Springs
,
Columbus
,
Connecticut
,
Corpus Christi
,
Dallas
,
DC
,
Delaware
,
Denver
,
Detroit
,
Detroit Metro
,
Durham
,
Edmonton
,
El Paso
,
Florida
,
Fort Wayne
,
Fort Worth
,
Fresno
,
Fresno Madera
,
Georgia
,
Germany
,
Garland
, ,
Glendale
,
Greensboro
,
Guam
,
Halifax
,
Hampton Roads
,
Hartford
,
Hawaii
,
Henderson
,
Hialeah
,
Honolulu
,
Houston
,
Huntington
,
Idaho
,
India
,
Illinois
,
Indiana
,
Indianapolis
,
Iowa
,
Jacksonville
,
Jersey City
,
Kansas City
,
Kentucky
,
Laredo
,
Las Vegas
,
Lexington Fayette
,
Lincoln
,
Long Beach
,
Los Angeles
,
Scotland
,
Louisiana
,
Louisville
,
Lubbock
,
Madison
,
Maine
,
Maryland
,
Memphis
,
Mesa
,
Miami
,
Michigan
,
Milwaukee
,
Minneapolis
,
Minnesota
,
Mississippi
,
Missouri
,
Modesto
,
Montana
,
Montgomery
,
Montreal
,
Nashville
,
Nebraska
,
Nevada
,
New Jersey
,
New Mexico
,
New Orleans
,
New York
,
New York City
,
Newark
,
Norfolk
,
North Carolina
,
North Dakota
,
North Hampshire
,
North Hempstead
,
Oakland
,
Ohio
,
Oklahoma City
,
Omaha
,
Orange County
,
Oregon
,
Orlando
,
Ottawa
,
Pennsylvania
,
Philadelphia
,
Phoenix
,
Pittsburgh
,
Plano
,
Portland
,
Puerto Rico
,
Raleigh
,
Raleigh-Durham
,
Reno
,
Rhode Island
,
Richmond
,
Riverside
,
Rochester
,
Sacramento
,
Salt Lake City
,
San Antonio
,
San Bernardino
,
San Francisco
,
San Diego
,
San Jose
,
Santa Ana
,
Saskatoon
,
Seattle
,
Seattle Tacoma
,
SF Bay Area
,
South Carolina
,
South Dakota
,
South Florida
,
St Louis
,
St Paul
,
St Petersburg
,
Stockton
,
Tampa
,
Tampa Bay Area
,
Tennessee
,
Texas
,
Toledo
,
Toronto
,
Tucson
,
Tulsa
,
United States
,
Utah
,
USA
,
UK
,
Vancouver
,
Vermont
,
Victoria
,
Virginia Beach
,
Washington
,
West Virginia
,
Wichita
,
Winnipeg
,
Wisconsin
,
Wyoming
,
Abu Dhabi
,
Adelaide
,
Ahmedabad
,
Amsterdam
,
Antwerp
,
Argentina
,
Athens
,
Australia
,
Austria
,
Bahrain
,
Bangalore
,
Barcelona
,
Barquisimeto
,
Barranquilla
,
Beijing
,
Belem
,
Belgium
,
Belo Horizonte
,
Berlin
,
Birmingham
,
Bochum
,
Bogota
,
Bolivia
,
Bologna
,
Bradford
,
Brasilia
,
Brazil
,
Brisbane
,
Bristol
,
Brussels
,
Bucharest
,
Budapest
,
Buenos Aires
,
Anchorage Mat Su
,
Alberta
,
Alborg
,
Asia
,
Auckland
,
Baghdad
,
Basel
,
Basra
,
Bath
,
Burlington
,
Czech
,
Derby
,
Edinburg
,
Europe
,