Domain Name
Registration India UK
What ever business you are doing in, an internet address or domain is crucial for the future of your business. Imagine how often your company name, your address your telephone no and your overall identity is used and referred to today and you will get some idea of importance your domain name will have.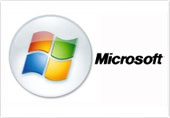 Linux Web Hosting
As well as structuring and producing the content for your web design, you need to have the capability to put on the Internet so that it is accessible to Internet users around the world. You also make sure that your web site is always available, quick to access and is supported by technical experts. This require substantial amount of investment in people and technology that only large organization can manage in-house.
Silicon Valley has partnership with many ICANN accredited registrars to provide domain registrations. Each registrar charges its premium on domains. By giving them a volume that they appreciate. Silicon Valley has made sure that they give us the best possible rates. We being a customer oriented company, we offer this service to you almost at cost price.
Domain Registration Pricing Per Year
Distribution Accounting
Software Projects
Cairns
,
Cali
,
Cambridge
,
Campinas
,
Canberra
,
Cape Town
,
Caracas
,
caribbean
,
Cartagena
,
Chandigarh
,
Chennai
,
Chile
,
China
,
Christiania
,
Ciudad Guayana
,
Ciudad Juarez
,
Cochin
,
Cologne
,
Colombia
,
Copenhagen
,
Cordoba
,
Costa Rica
,
Cotedazur
,
Cuba
,
Curitiba
,
Cyprus
,
Dammam
,
Darwin
,
Delhi
,
Denmark
,
Dom Republic
,
Dortmund
,
Dubai
,
Dublin
,
Duisburg
,
Duque de Caxias
,
Durban
,
Ecatepec
,
Ecuador
,
Edinburgh
,
Egypt
,
El Salvador
,
Essen
,
Estonia
,
Ethiopia
,
Fiji
,
Finland
,
Florence
,
Fortaleza
,
France
,
Frankfurt
,
Gaza Strip
,
Gdansk
,
Genoa
,
Germany
,
Ghana
,
Glasgow
,
Goiania
,
Gold Coast
,
Gothenburg
,
Greece
,
Guadalajara
,
Guarulhos
,
Guatemala
,
Guayaquil
,
Hamburg
,
Hannover
,
Hordaland
,
Hungary
,
Hyderabad
,
Ipoh
,
Iran
,
Iraq
,
Ireland
,
Israel
,
Italy
,
Japan
,
Jeddah
,
Jerusalem
,
Johannesburg
,
Johor Bahru
,
Jordan
,
Kazakhstan
,
Kenya
,
Kolkata
,
Krakow
,
Kristiania
,
Kuala Lumpur
,
Kuwait
,
La Plata
,
Lagos
,
Latin America
,
Latvia
,
Lebanon
,
Leeds
,
Leipzig
,
Leon
,
Libya
,
Lima
,
Lisbon
,
Lithuania
,
Liverpool
,
Logan City
,
London
,
Lyon
,
Maceio
,
Madrid
,
Malaga
,
Malaysia
,
Manaus
,
Manchester
,
Maracaibo
,
Marseille
,
Mecca
,
Medellin
,
Medina
,
Melbourne
,
Mendoza
,
Mexico City
,
Milan
,
Monterrey
,
Montevideo
,
Morocco
,
Mumbai
,
Munich
,
Murcia
,
Muscat
,
Nairobi
,
Naples
,
Natal
,
Netherlands
,
New South Wales
,
Newcastle
,
Nicaragua
,
Nigeria
,
Norway
,
Nova Iguacu
,
Nuremberg
,
Oman
,
Oslo
,
Oxford
,
Palermo
,
Palma
,
Panama
,
Paris
,
Perth
,
Peru
,
Philippines
,
Poland
,
Porto Alegre
,
Portugal
,
Prague
,
pretoria
,
Puebla
,
Puerto Rico
,
Pune
,
Qatar
,
Queensland
,
Quito
,
Recife
,
Riga
,
Rio de Janeiro
,
Riyadh
,
Romania
,
Rome
,
Rosario
,
Rotterdam
,
Salvador
,
Santa Cruz
,
Santiago
,
Sao Goncalo
,
Sao Luis
,
Sao Paulo
,
Saudi Arabia
,
Sevilla
,
Shanghai
,
Sheffiel
,
Shenzhen
,
Singapore
,
Sofia
,
South Africa
,
South Australia
,
Spain
,
Stockholm
,
Sweeden
,
Switzerland
,
Sydney
,
Taiwan
,
Tasmania
,
Tel Aviv
,
Tel Aviv Yafo
,
The Hague
,
Tijuana
,
Tokyo
,
Toulouse
,
Tucuman
,
Tunisia
,
Turin
,
Turkey
,
UAE
,
United Arab Emirate
,
United Kingdom
,
United States
,
Uruguay
,
Us Virgin Islands
,
Valencia
,
Venezuela
,
Venice
,
Victoria
,
Vienna
,
Vietnam
,
Vilnius
,
Warsaw
,
West Bank
,
Western Australia
,
Wollongong
,
Wroclaw
,
Zapopan
,
Zaragoza