Best Android Tablet App Development Services at One Stop
Get Dynamic Tablet App Development that Offers an Engaging User Experience
Tablets serve the same function as mobile phones and laptop computers, facilitating communication between the two. Nowadays, many people favour using tablets. We provide you with the best Apps for Android Tablet development services and ensure that every customer experiences satisfactory results, solutions and services for the Android App Development for Tablets.
Silicon Valley is a foremost company for developing Android Tablet Application Development. Our Android App Development experts design and develop the best applications for Tablets using the latest techniques and methods.
Best-In-Class Services Served by Our Firm For Android Tablet Application
We understand our customer need. Our Android Tablet App Development experts provide customised applications with end-to-end solutions for Tablet App Development.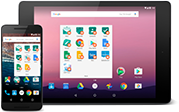 Android Tablet App Development
In addition to a wide range of Android devices and tablets, we provide outstanding Android Tablet App Development Services to our clients by putting all our expertise and experience in developing mobile app development and delivery to good use.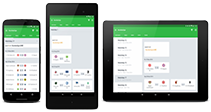 Customized Tablet App
Our Tablet App Development Company ranks among the most reputable Android Tablet App Development companies. We provide and create incredibly effective tablet mobile application development solutions and services considering your business needs.

UI\UX Designing
We make certain aspects such as UI/UX, latest technologies, right platform, expected performance and Target Audience when designing Tablet Mobile Apps. These enable us to deliver applications that meet user expectations.
Specialized Tablet App
We offer specialised tablet application development services, including Native and Hybrid Apps, Custom and Web-Based Android apps and Android UI/UX designs. We even deliver services for Android app testing, porting and consultation.
Testing and Quality Assurance
We always ensure proper testing of the developed Tablet App before delivering the project. Our firm, Android Tablet App developers, does not avoid the quality assurance process, which is efficient and cost-effective while using the best methods and tools.
Support and Maintenance
Even after the launch, our skilled and experienced Android Tablet App Development team will maintain and support you with your requirements for Tablet Applications and help to resolve your problems with the best solutions and services.
Our Process of Assembling Tablet App Development
Planning
To define the product's road map, we will examine all the requirements and comprehend the needs of the visionary goal and development concept.
Design
Our expert developer design needs into an analytic module and gives it a legitimate well-disposed UI. Because we think UI/UX is knowledge made visual.
Development
We make a guide for the expected module and plans that are practically working and intelligent by executing our standard code models at this stage.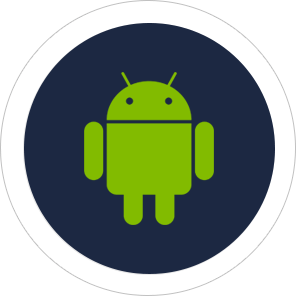 Security
Architecture analysis during configuration, coding, code audit and construction and testing before release are all included in security assurance activities.
Launch
It is necessary to work on the item and convey it in its assigned area before the launch so that the client can access and operate it as needed.
Maintenance
We monitor the progress of the developed product and occasionally offer upgrades as this is a crucial step in ensuring that it works successfully and consistently.
Why Should You Hire Our Tablet App Developers?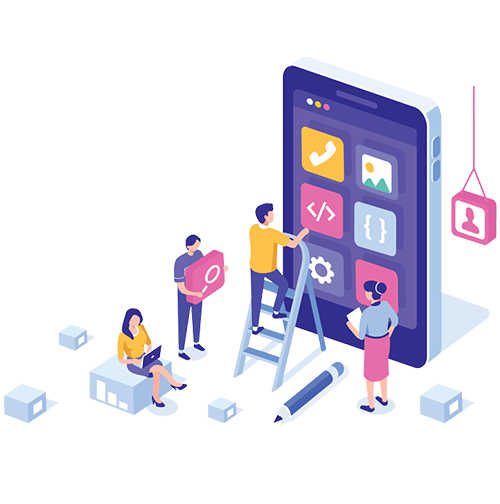 Our attractive Android Tablet App Development Company enhances and effectively accumulates your firm. Our expert Android App Developers create user-friendly Tablet Applications that allow end users to interact easily with the apps. We lay the groundwork for your company to become a market leader. Here are some of our accomplishments:
Tablet App Development experts
Provides the client with the technologies they deserve
Projects are delivered on time and without difficulty
Expanded services around the world
Exceed your expectations by satisfying your needs
Get In Touch
Frequently Asked Questions
Akron
,
Alabama
,
Alaska
,
Albany
,
Albuquerque
,
America
,
Anaheim
,
Anchorage
,
Arizona
,
Arkansas
,
Arlington
,
Atlanta
,
Aurora
,
Austin
,
Bakersfield
,
Baltimore
,
Baton Rouge
,
Bloomington
,
Boise
,
Boston
,
Buffalo
,
Calgary
,
California
,
Canada
,
Chandler
,
Charlotte
,
Chesapeake
,
Chicago
,
Chula Vista
,
Cincinnati
,
Cleveland
,
Colorado
,
Colorado Springs
,
Columbus
,
Connecticut
,
Corpus Christi
,
Dallas
,
DC
,
Delaware
,
Denver
,
Detroit
,
Detroit Metro
,
Durham
,
Edmonton
,
El Paso
,
Florida
,
Fort Wayne
,
Fort Worth
,
Fresno
,
Fresno Madera
,
Georgia
,
Germany
,
Garland
, ,
Glendale
,
Greensboro
,
Guam
,
Halifax
,
Hampton Roads
,
Hartford
,
Hawaii
,
Henderson
,
Hialeah
,
Honolulu
,
Houston
,
Huntington
,
Idaho
,
India
,
Illinois
,
Indiana
,
Indianapolis
,
Iowa
,
Jacksonville
,
Jersey City
,
Kansas City
,
Kentucky
,
Laredo
,
Las Vegas
,
Lexington Fayette
,
Lincoln
,
Long Beach
,
Los Angeles
,
Scotland
,
Louisiana
,
Louisville
,
Lubbock
,
Madison
,
Maine
,
Maryland
,
Memphis
,
Mesa
,
Miami
,
Michigan
,
Milwaukee
,
Minneapolis
,
Minnesota
,
Mississippi
,
Missouri
,
Modesto
,
Montana
,
Montgomery
,
Montreal
,
Nashville
,
Nebraska
,
Nevada
,
New Jersey
,
New Mexico
,
New Orleans
,
New York
,
New York City
,
Newark
,
Norfolk
,
North Carolina
,
North Dakota
,
North Hampshire
,
North Hempstead
,
Oakland
,
Ohio
,
Oklahoma City
,
Omaha
,
Orange County
,
Oregon
,
Orlando
,
Ottawa
,
Pennsylvania
,
Philadelphia
,
Phoenix
,
Pittsburgh
,
Plano
,
Portland
,
Puerto Rico
,
Raleigh
,
Raleigh-Durham
,
Reno
,
Rhode Island
,
Richmond
,
Riverside
,
Rochester
,
Sacramento
,
Salt Lake City
,
San Antonio
,
San Bernardino
,
San Francisco
,
San Diego
,
San Jose
,
Santa Ana
,
Saskatoon
,
Seattle
,
Seattle Tacoma
,
SF Bay Area
,
South Carolina
,
South Dakota
,
South Florida
,
St Louis
,
St Paul
,
St Petersburg
,
Stockton
,
Tampa
,
Tampa Bay Area
,
Tennessee
,
Texas
,
Toledo
,
Toronto
,
Tucson
,
Tulsa
,
United States
,
Utah
,
USA
,
UK
,
Vancouver
,
Vermont
,
Victoria
,
Virginia Beach
,
Washington
,
West Virginia
,
Wichita
,
Winnipeg
,
Wisconsin
,
Wyoming
,
Abu Dhabi
,
Adelaide
,
Ahmedabad
,
Amsterdam
,
Antwerp
,
Argentina
,
Athens
,
Australia
,
Austria
,
Bahrain
,
Bangalore
,
Barcelona
,
Barquisimeto
,
Barranquilla
,
Beijing
,
Belem
,
Belgium
,
Belo Horizonte
,
Berlin
,
Birmingham
,
Bochum
,
Bogota
,
Bolivia
,
Bologna
,
Bradford
,
Brasilia
,
Brazil
,
Brisbane
,
Bristol
,
Brussels
,
Bucharest
,
Budapest
,
Buenos Aires
,
Anchorage Mat Su
,
Alberta
,
Alborg
,
Asia
,
Auckland
,
Baghdad
,
Basel
,
Basra
,
Bath
,
Burlington
,
Czech
,
Derby
,
Edinburg
,
Europe