Educational institutes such as Schools / Colleges / Universities are usually recognized as charitable organization. Thus the purpose of Genius Education management is to help in promoting, developing and enhancing the quality of educational services. Mostly the educational institutes are managed as non-profit organization, which leads to negligence in financial aspects. Also it need to have persistent growth with adequate funds for the development and infrastructure needs. Thus, there should be standardized and smooth Financial Management in every educational institute whether it is profit or for non-profit. It have very different point of view for finance management, as they believe that its mainly to manage funds and other basic activities for the development and handling of the institutes.
Following are the main traits of Finance Management in Genus Education management :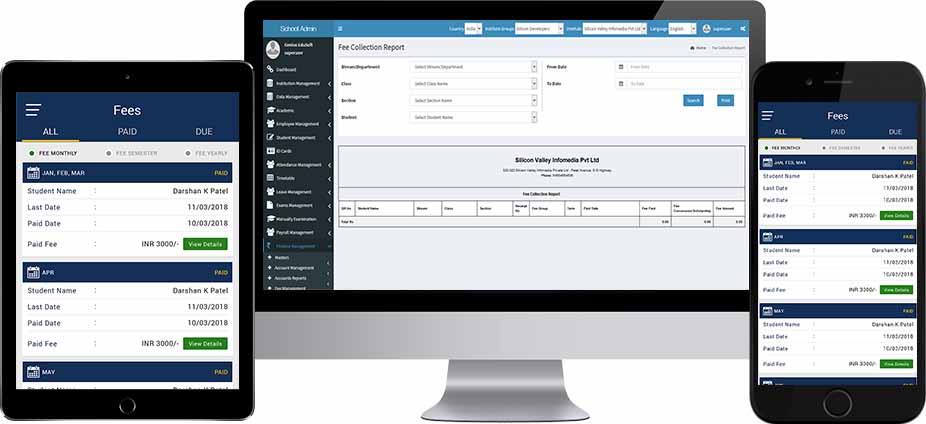 KEY FEATURES OF
Finance Management
Benefits of
Finance Management
Genius Education management is designed with the tagline "Enhancing Education System". It is a user-interactive, flexible, robust, easy-to-access and diversified software platform, which can be embedded in all the generation devices.