Library Management
Cloud-Based Library Management delivers digital content to the School Management at low cost and enhances the value of the school library to improve the learning skills of students. Library Management System is specially developed for the librarian of the Schools / Colleges and Universities, where they can add new books with Title and its section code, Book Category, Bar-code integration , etc. Librarian can update the records of the Book Issued along with the date and time and Book Return date and time through using a Single User platform and with the help of Mobile Application as well and also the students can get the information regarding the availability of the books on the system. The Librarian can see the total number of Books Issued and Books Returned on a Daily, Weekly & Monthly basis.
KEY FEATURES OF Transportation / Library / Hostel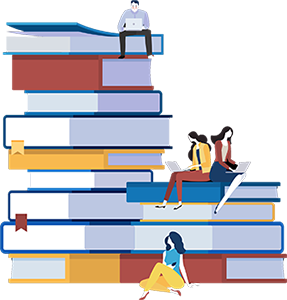 BOOK CATEGORY
Librarian can manage and handle the list of all the Books, its Categories with Code. The total number of books available in the library can be managed with the help of Silicon Valley Education Management System.
ADD BOOK / SEARCH / FIND BOOK
Admin / Librarian can add any New Category of Book, Title of the Book, Number of the Books, Availability of the Books, Price of the Book etc. Student and Employee can search a Book easily with the help of Mobile Application Students can get a clear idea about any Book they want to read whether it's available or not. Books can also be imported with the help of Bar-Code sticker as well .
BOOK ISSUE & RETURN
Silicon Valley Education System helps in managing Book Issue and Book Return seamlessly for the Teachers and Students. In Library Management System the librarian can see all the Books Issued with Book Issue and Return Date. If someone has not returned the book on the issued date of return, so the Penalty / Fine will be charged to them. The amount of the penalty will increase by the passage of time , for eg- penalty of the first month will be 100 and for second month it will double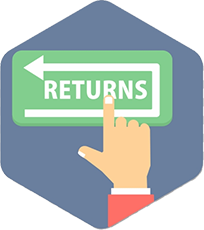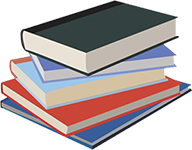 BOOK LOST
Librarian can manage all the records of the books available with the help of our ERP System and if any Book is lost from the student's and management side, so the librarian can update that in the system and a particular penalty has to be charged from the student for the loss of the book.
Benefits of Transportation / Library / Hostel Management
Simple and Quick Vehicle allocation with proper defined route and driver details.
Real time Vehicle Tracking System.
Easy to understand Annual Fees Structure with efficient payment modes.
Accurate results from different Books and their Category.
Monitoring Books Issue and Books Returns simultaneously.
Manage and Handle all the Hostel activities on single platform.
Students and Hostel staff can supervise Hostel Canteen food menu regularly.
Predefined allocation of transport vehicles through managing their time and destinations.