Significance of HVAC Duct shop drawings in Silicon Valley
We comprehend the importance and difficulty involved in the design and execution of large-scale HVAC systems, owning that Silicon Valley has always given its cent percent in extensive expertise in eclectic HVAC projects. Nowadays, CAD programs like AutoCAD and Revit will likely create a shop or technical drawings, making hand-drawn technical illustrations. Contrary to that, silicon valley aims to deliver and conclude highly complex to small HVAC projects with a cent percent success ratio. Silicon Valley has modelers and drafters that make project deliverance more effective, sustaining 18 years of expertise and supporting AEC firms searching for high-quality HVAC 2D drawing and designing services for their projects with full-fledged support and guidance. In addition, the internal HVAC engineers supervise the approaches and meet with clients adequately.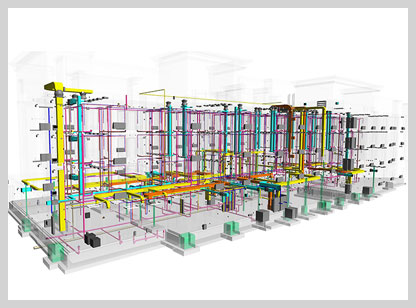 The impact of HVAC Duct Fabrication Drawing in your project.
Heating, ventilation, and air conditioning, or HVAC, is an approach that upholds a building sufficiently ventilated, heated, and cooled. Our capability and technology cover everything from fabricating and installing HVAC systems to producing structural components. Our team incorporates experienced workers with decades of expertise in metal fabrication and working on small to extensive projects with identical efficiency. We strive to offer outstanding customer-oriented service and premium craftsmanship to per client. We manage. In addition, we continually work to increase our knowledge to provide the finest ideas and solutions for your requirements.
Extensive HVAC Deliverables by the drafters of Silicon Valley
Our skilled team of steel detailers is committed to providing reliable HVAC duct shop drawing services for various projects, including residential, commercial, institutional, and industrial ones. While developing a structure, several factors are taken into consideration, and HVAC System and HVAC Ducting are one of them. As a result, the HVAC Duct Piping Shop Drawings created in Silicon Valley are up to par and include all critical information to make fabrication, erection, and construction easier. Our HVAC duct shop drawings services include the following:
Duct shop drawings & layouts
HVAC piping shop drawings
Air handling units modeling
Duct fittings models
HVAC clash detection & resolution
Mechanical room BIM modeling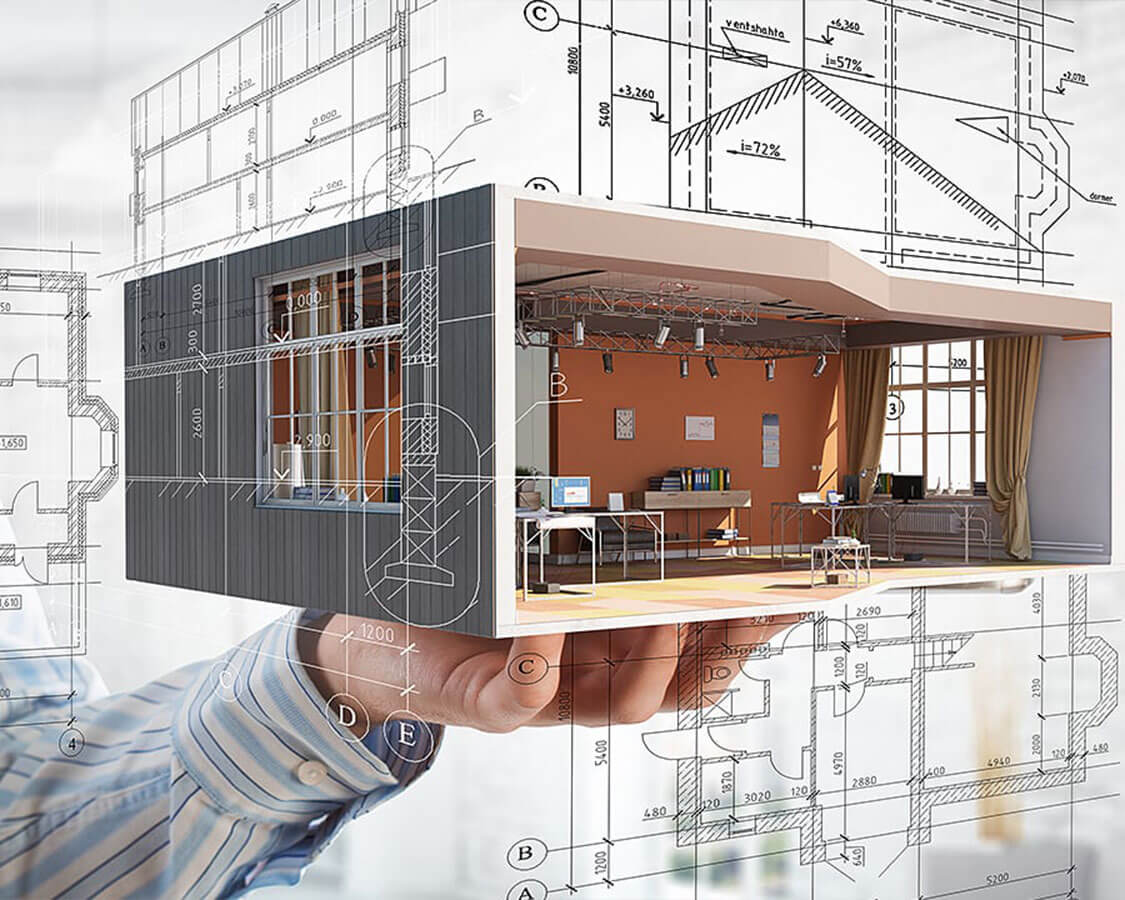 Work process conducted by Silicon Valley for delivering precise HVAC Duct Shop Drawing Services
We determine the need pf your project.
Our engineering interacts with clients to understand their project needs and objectives. It covers the nature, method, and goal of creating HVAC drawings. We have online meetings and conversations with our clients to ensure that our HVAC 2D drawing professionals have all the necessary information that they require. For example, we ask for the architectural plan, equipment specifications, and delivery date.
Creation of HVAC drawing templates.
Once our HVAC CAD drafters fully comprehend the task, we create an AutoCAD template. Next, we supply the drawing template to our clients so they may make suggestions. Finally, after receiving approval from our clients, we use the AutoCAD template to produce the necessary HVAC mechanical drawings.
Producing the final HVAC AutoCAD drawings.
Our engineering clients represent diverse sectors. Depending on where they are in the development process, we help our clients create conceptual or precise AutoCAD HVAC designs. Commonly, the final result is in a particular format.
Quality assurance and control.
We ensure to provide qualitative HVAC drawings to our clients. Our project managers and engineers have a wealth of construction industry knowledge. The project manager is tasked with QA & QC duties, ensuring deliverables meet the predetermined scope of work. To discuss the project's status, we hold online conferences or send deliverables to our clients via mail.
Subscribe to our services now!
We are determined to accomplish complete client fulfillment. Therefore, we offer a variety of business models so that clients may select the one that best suits their project requirements and mode of operation.
In addition, our drawing production and quality control systems guarantee our services' excellent quality and affordability. Our MEP experts know the situation's urgency and the critical need for timely coordination and communication between the design and field installation phases.
Furthermore, we know that even a minor error or delay might have costly consequences. As a result, mechanical fabricators and contractors can reduce overhead costs instead of spending money on pricey software products and hiring qualified personnel.
So, feel free to tell us about your upcoming project, and our staff will comprehend your needs before working on the HVAC Duct shop designs.
Frequently Asked Questions
Abbotsford
,
Abha
,
Abidjan
,
Abu Dhabi
,
Abuja
,
Accra
,
Addis Ababa
,
Adelaide
,
Africa
,
Ahmedabad
,
Ahvaz
,
Ajman
,
Al Ain
,
Al Jahra
,
Al Rayyan
,
Alabama
,
Alaska
,
Albania
,
Albany
,
Albury
,
Alexandria
,
Algeria
,
Algiers
,
Alice Springs
,
Baghdad
,
Bahamas
,
Bahia Blanca
,
Bahrain
,
Balikpapan
,
Ballarat
,
Bandar Lampung
,
Bandung
,
Bangkok
,
Bangladesh
,
Barbados
,
Bariloche
,
Barisal
,
Barrie
,
Basra
,
Batam
,
Bathurst
,
Beijing
,
Belarus
,
Belgium
,
Belize
,
Bendigo
,
Bengaluru
,
Benin
,
Benin City
,
Berlin
,
Bermuda
,
Cabo Verde
,
Cairns
,
Cairo
,
Calgary
,
California
,
Caloocan
,
Cambodia
,
Cambridge
,
Canada
,
Canberra
,
Cape Town
,
Cardiff
,
Caribbean Netherlands
,
Casablanca
,
Cayman Islands
,
Central African
,
Chad
,
Chandigarh
,
Changchun
,
Changsha
,
Changwon
,
Changzhou
,
Charleroi
,
Chengdu
,
Chennai
,
Chiang Mai
,
Chiba
,
Chile
,
Chillan
,
China
,
Daegu
,
Daejeon
,
Dakar
,
Dalian
,
Dammam
,
Dar es Salaam
,
Dargaville
,
Darwin
,
Davao
,
Delaware
,
Denmark
,
Devonport
,
Ecuador
,
Ede
,
Edinburgh
,
Edmonton
,
Egypt
,
El Alto
,
El Salvador
,
Falkland Islands
,
Faroe Islands
,
Federated States of Micronesia
,
Fiji
,
Finland
,
Florida
,
Formosa
,
Foshan
,
Gabon
,
Gaborone
,
Gambia
,
Gatineau
,
Geelong
,
George Town
,
Georgia
,
Georgia
,
Geraldton
,
Germany
,
Ghana
,
Ghana
,
Ghent
,
Gibraltar
,
Gisborne
,
Gladstone
,
Glasgow
,
Gold Coast
,
Goyang
,
Haikou
,
Haiti
,
Hakodate
,
Halifax
,
Hamad Town
,
Hamamatsu
,
Hamburg
,
Hamilton
,
Hamilton CA
,
Hangzhou
,
Harare
,
Harbin
,
Hastings
,
Iceland
,
Idaho
,
Illinois
,
Incheon
,
India
,
Indiana
,
Indonesia
,
Invercargill
,
Iowa
,
Jabalpur
,
Jaipur
,
Jamaica
,
Japan
,
Jeddah
,
Kagoshima
,
Kajang
,
Kalgoorlie
,
Kampala
,
Kanazawa
,
Kano
,
Kansas
,
Karaj
,
Karbala
,
Kawasaki
,
Kawerau
,
Kazakhstan
,
Kelowna
,
Kentucky
,
Kenya
,
Kermanshah
,
Khamis Mushait
,
Khartoum
,
Khobar
,
Kigali
,
Kikuyu
,
Kingston
,
Kingston CA
,
Kinshasa
,
Lagos
,
Laksam Upazila
,
Lanzhou
,
Laos
,
Lapu Lapu
,
Latvia
,
Launceston
,
Lausanne
,
Lebanon
,
Lesotho
,
Leuven
,
Levin
,
Liberia
,
Libreville
,
Libya
,
Luxembourg City
,
La Paz
,
La Plata
,
Macau
,
Macedonia
,
Mackay
,
Madagascar
,
Madurai
,
Maebashi
,
Maine
,
Maitland
,
Makassar
,
Malacca City
,
Malawi
,
Malaysia
,
Maldives
,
Mali
,
Malindi
,
Malta
,
Manado
,
Manama
,
Manchester
,
Mandurah
,
Manila
,
Maputo
,
Mar del Plata
,
Markham
,
Marseille
,
Marshall Islands
,
Martinique
,
Maryland
,
Mashhad
,
Massachusetts
,
Matsumoto
,
Matsuyama
,
Mauritania
,
Mauritius
,
Mayotte
,
Mbeya
,
Mecca
,
Medan
,
Medina
,
Melbourne
,
Nagasaki
,
Nagoya
,
Nairobi
,
Najaf
,
Najran
,
Nakuru
,
Namibia
,
Namur
,
Nanchang
,
Nanjing
,
Nanning
,
Nantes
,
Napier
,
Naples
,
Nara
,
Narayanganj
,
Nauru
,
Nebraska
,
Nelson
,
Nepal
,
Netherlands
,
Neuquen
,
Nevada
,
New Caledonia
,
Oakville
,
Oamaru
,
Ohio
,
Okayama
,
Oklahoma
,
Oman
,
Oregon
,
Paeroa
,
Palau
,
Palembang
,
Palestine
,
Palmerston North
,
Panama
,
Papua New Guinea
,
Paraguay
,
Paraparaumu
,
Paris
,
Pekanbaru
,
Pennsylvania
,
Perth
,
Peru
,
Petaling Jaya
,
Philippines
,
Pietermaritzburg
,
Qatar
,
Qatif
,
Qingdao
,
Qom
,
Rabat
,
Rajshahi
,
Rancagua
,
Ras al Khaimah
,
Regina
,
Reims
,
Rennes
,
Resistencia
,
Reunion
,
Rhode Island
,
Riffa
,
Sagamihara
,
Saguenay
,
Saint Lucia
,
Sakai
,
Salmiya
,
Salta
,
Samoa
,
San Juan
,
San Lorenzo
,
San Luis
,
San Marino
,
San Miguel de Tucuman
,
San Salvador de Jujuy
,
Sandakan
,
Santa Cruz de la Sierra
,
Santa Fe
,
Santa Rosa
,
Santiago
,
Santiago del Estero
,
Sanya
,
Sapporo
,
Saskatoon
,
Saudi Arabia
,
Seeb
,
Semarang
,
Sendai
,
Senegal
,
Seoul
,
Serbia
,
Seremban
,
Seychelles
,
Shah Alam
,
Shanghai
,
Sharjah
,
Shenyang
,
Tabriz
,
Tabuk
,
Taiwan
,
Taiyuan
,
Tajikistan
,
Takamatsu
,
Talca
,
Tamworth
,
Tandil
,
Tanzania
,
Tarija
,
Tasikmalaya
,
Tauranga
,
Tehran
,
Temuco
,
Tennessee
,
Texas
,
Thailand
,
Thames
,
Thiruvananthapuram
,
Thunder Bay
,
Tianjin
,
Tijuana
,
Timor Leste
,
Togo
,
UAE
,
Uganda
,
UK
,
Ukraine
,
Ulsan
,
United Arab Emirates
,
United Kingdom
,
United States of America
,
United States Virgin Islands
,
Valparaiso
,
Vancouver
,
Vanuatu
,
Venezuela
,
Venice
,
Vermont
,
Wagga Wagga
,
Waitakere City
,
Wakayama
,
Warrnambool
,
Washington
,
Wellington
,
Wenzhou
,
West Virginia
,
Western Sahara
,
Westport
,
Xiamen
,
Yantai
,
Yaounde
,
Yellowknife
,
Yemen
,
Zambia
,
Zhengzhou
,
Zhuhai
,