Migrate iPhone
App to Android
Silicon Valley is a leading Migrate iPhone App to Android Company in India. Silicon Valley provides Migrating iPhone App to Android Services from very beginning. The team of expert iPhone/Android Developers offers cost-efficient and quality services to its clients across all the continents.
Apple has a more than 700000 Apps available for iPhone, which is more than Android or any other mobile operating system. Now with Migration of iPhone Apps to Android Apps possible and vice versa it is huge advantage for iPhone and Android phone users. We are here to provide solution as per client requirement.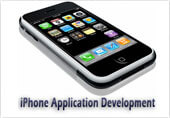 iPhone Application Development
Silicon Valley as iPhone Application Development Company offers you customize solution with iPhone design and development. We are expert in developing iPhone applications by using tools such as Xcode, Objective C and Cocoa touch framework. We are offering standard quality iPhone applications development by using Cocoa's APIs, to provide you great user experience...
Silicon Valley is expert in Migrating iPhone App to Android and has successfully developed new iPhone App and Android App for clients as per their requirement. We have years of in-depth knowledge in the field of Java Development, iPhone App Development, Android Development and the related technologies, as an essential business of migrating iPhone App to Android, we always give excellent Application Development Services for the Android as well as iPhone platform. With our knowledge of developing applications in the mobile domain for global clients, we have assurance that we could assist you to either work on your presented application, or develop a new one. Also, we can develop your programs, which bring your burden lower.
Silicon Valley offers industry-leading application Migration services to Migrate iPhone App to Android. Our specialist team presents complete migration services to help you harbor your iPhone Application the innovatory Android device. From design reflections to development modifications, we help you begin on the Android and fetch your application to market. Now Android is more and more popular, it is time to move your iPhone Apps to Android platform.
Also, we can develop your programs by agile method, which may bring you lower risk, under which your requirements could be changed at any time. Also, we can protect your IP, all rights belong to you. We never copy the 3rd party design.
Silicon Valley provide you the finest professionals for the effective iPhone Apps to Android Application Conversion that facilitated data secured retrieval, time efficient, extremely affordable and handled via dedicated experts that has solution for the queries related to iPhone to Android App Conversion.
iPhone Android App Conversion allows you to repair the entire system and access of the data transferred from your existing destination with no error. All these flawless services are dealt in planned innovative and technologically adept techniques that make the update and accuracy level maintained and follows appropriate and timely service guarantee at efficient cost.
iPhone Apps to Android Migration at Silicon Valley
Dedicated professionals available for direct contact with client.
Regular work report, data and communication with client.
Expert and updated to new technology professionals and equipments for superior level development
Time bound process handling iPhone App to Android App Conversion, proceeding result oriented techniques and offers cost-efficient service solutions.
iPhone App to Android app conversion at Silicon Valley
After finalizing the iPhone Android App Conversion, developers and project specification, your assigned iPhone Android App Conversion Developers can start ready to work within hours. You can contact with your allocated iPhone Android App Conversion Developers through IM like Skype, yahoo, Google live and Email. We follow following steps for project handling.
At Silicon Valley "we do what we say"
Monitor project undertaken by your assigned iPhone Android App Conversion Developers.
Project timetable and the outcome you expect from iPhone Android App Conversion Programmers.
Follow-ups of development process for confirmation of project staying on right way.
Interact with hired IPhone Android App Conversion Programmers directly.
Silicon Valley management provides supervision to your developers.
Silicon Valley as an Offshore Migrate iPhone Apps to Android Company provides perfect solution to convert iPhone Apps to Android Apps. Outsource iPhone Apps to Android Apps Conversion at Silicon Valley and our dedicated iPhone/Android Programmers will give you the best solution for your specific requirement. So, if you are looking for iPhone Apps to Android Migration your wait could be over at Silicon Valley. Call us now for free quote!!
Abbotsford
,
Abha
,
Abidjan
,
Abu Dhabi
,
Abuja
,
Accra
,
Addis Ababa
,
Adelaide
,
Africa
,
Ahmedabad
,
Ahvaz
,
Ajman
,
Al Ain
,
Al Jahra
,
Al Rayyan
,
Alabama
,
Alaska
,
Albania
,
Albany
,
Albury
,
Alexandria
,
Algeria
,
Algiers
,
Alice Springs
,
Baghdad
,
Bahamas
,
Bahia Blanca
,
Bahrain
,
Balikpapan
,
Ballarat
,
Bandar Lampung
,
Bandung
,
Bangkok
,
Bangladesh
,
Barbados
,
Bariloche
,
Barisal
,
Barrie
,
Basra
,
Batam
,
Bathurst
,
Beijing
,
Belarus
,
Belgium
,
Belize
,
Bendigo
,
Bengaluru
,
Benin
,
Benin City
,
Berlin
,
Bermuda
,
Cabo Verde
,
Cairns
,
Cairo
,
Calgary
,
California
,
Caloocan
,
Cambodia
,
Cambridge
,
Canada
,
Canberra
,
Cape Town
,
Cardiff
,
Caribbean Netherlands
,
Casablanca
,
Cayman Islands
,
Central African
,
Chad
,
Chandigarh
,
Changchun
,
Changsha
,
Changwon
,
Changzhou
,
Charleroi
,
Chengdu
,
Chennai
,
Chiang Mai
,
Chiba
,
Chile
,
Chillan
,
China
,
Daegu
,
Daejeon
,
Dakar
,
Dalian
,
Dammam
,
Dar es Salaam
,
Dargaville
,
Darwin
,
Davao
,
Delaware
,
Denmark
,
Devonport
,
Ecuador
,
Ede
,
Edinburgh
,
Edmonton
,
Egypt
,
El Alto
,
El Salvador
,
Falkland Islands
,
Faroe Islands
,
Federated States of Micronesia
,
Fiji
,
Finland
,
Florida
,
Formosa
,
Foshan
,
Gabon
,
Gaborone
,
Gambia
,
Gatineau
,
Geelong
,
George Town
,
Georgia
,
Georgia
,
Geraldton
,
Germany
,
Ghana
,
Ghana
,
Ghent
,
Gibraltar
,
Gisborne
,
Gladstone
,
Glasgow
,
Gold Coast
,
Goyang
,
Haikou
,
Haiti
,
Hakodate
,
Halifax
,
Hamad Town
,
Hamamatsu
,
Hamburg
,
Hamilton
,
Hamilton CA
,
Hangzhou
,
Harare
,
Harbin
,
Hastings
,
Iceland
,
Idaho
,
Illinois
,
Incheon
,
India
,
Indiana
,
Indonesia
,
Invercargill
,
Iowa
,
Jabalpur
,
Jaipur
,
Jamaica
,
Japan
,
Jeddah
,
Kagoshima
,
Kajang
,
Kalgoorlie
,
Kampala
,
Kanazawa
,
Kano
,
Kansas
,
Karaj
,
Karbala
,
Kawasaki
,
Kawerau
,
Kazakhstan
,
Kelowna
,
Kentucky
,
Kenya
,
Kermanshah
,
Khamis Mushait
,
Khartoum
,
Khobar
,
Kigali
,
Kikuyu
,
Kingston
,
Kingston CA
,
Kinshasa
,
Lagos
,
Laksam Upazila
,
Lanzhou
,
Laos
,
Lapu Lapu
,
Latvia
,
Launceston
,
Lausanne
,
Lebanon
,
Lesotho
,
Leuven
,
Levin
,
Liberia
,
Libreville
,
Libya
,
Luxembourg City
,
La Paz
,
La Plata
,
Macau
,
Macedonia
,
Mackay
,
Madagascar
,
Madurai
,
Maebashi
,
Maine
,
Maitland
,
Makassar
,
Malacca City
,
Malawi
,
Malaysia
,
Maldives
,
Mali
,
Malindi
,
Malta
,
Manado
,
Manama
,
Manchester
,
Mandurah
,
Manila
,
Maputo
,
Mar del Plata
,
Markham
,
Marseille
,
Marshall Islands
,
Martinique
,
Maryland
,
Mashhad
,
Massachusetts
,
Matsumoto
,
Matsuyama
,
Mauritania
,
Mauritius
,
Mayotte
,
Mbeya
,
Mecca
,
Medan
,
Medina
,
Melbourne
,
Nagasaki
,
Nagoya
,
Nairobi
,
Najaf
,
Najran
,
Nakuru
,
Namibia
,
Namur
,
Nanchang
,
Nanjing
,
Nanning
,
Nantes
,
Napier
,
Naples
,
Nara
,
Narayanganj
,
Nauru
,
Nebraska
,
Nelson
,
Nepal
,
Netherlands
,
Neuquen
,
Nevada
,
New Caledonia
,
Oakville
,
Oamaru
,
Ohio
,
Okayama
,
Oklahoma
,
Oman
,
Oregon
,
Paeroa
,
Palau
,
Palembang
,
Palestine
,
Palmerston North
,
Panama
,
Papua New Guinea
,
Paraguay
,
Paraparaumu
,
Paris
,
Pekanbaru
,
Pennsylvania
,
Perth
,
Peru
,
Petaling Jaya
,
Philippines
,
Pietermaritzburg
,
Qatar
,
Qatif
,
Qingdao
,
Qom
,
Rabat
,
Rajshahi
,
Rancagua
,
Ras al Khaimah
,
Regina
,
Reims
,
Rennes
,
Resistencia
,
Reunion
,
Rhode Island
,
Riffa
,
Sagamihara
,
Saguenay
,
Saint Lucia
,
Sakai
,
Salmiya
,
Salta
,
Samoa
,
San Juan
,
San Lorenzo
,
San Luis
,
San Marino
,
San Miguel de Tucuman
,
San Salvador de Jujuy
,
Sandakan
,
Santa Cruz de la Sierra
,
Santa Fe
,
Santa Rosa
,
Santiago
,
Santiago del Estero
,
Sanya
,
Sapporo
,
Saskatoon
,
Saudi Arabia
,
Seeb
,
Semarang
,
Sendai
,
Senegal
,
Seoul
,
Serbia
,
Seremban
,
Seychelles
,
Shah Alam
,
Shanghai
,
Sharjah
,
Shenyang
,
Tabriz
,
Tabuk
,
Taiwan
,
Taiyuan
,
Tajikistan
,
Takamatsu
,
Talca
,
Tamworth
,
Tandil
,
Tanzania
,
Tarija
,
Tasikmalaya
,
Tauranga
,
Tehran
,
Temuco
,
Tennessee
,
Texas
,
Thailand
,
Thames
,
Thiruvananthapuram
,
Thunder Bay
,
Tianjin
,
Tijuana
,
Timor Leste
,
Togo
,
UAE
,
Uganda
,
UK
,
Ukraine
,
Ulsan
,
United Arab Emirates
,
United Kingdom
,
United States of America
,
United States Virgin Islands
,
Valparaiso
,
Vancouver
,
Vanuatu
,
Venezuela
,
Venice
,
Vermont
,
Wagga Wagga
,
Waitakere City
,
Wakayama
,
Warrnambool
,
Washington
,
Wellington
,
Wenzhou
,
West Virginia
,
Western Sahara
,
Westport
,
Xiamen
,
Yantai
,
Yaounde
,
Yellowknife
,
Yemen
,
Zambia
,
Zhengzhou
,
Zhuhai
,