Get Next-Gen iOS Application Developed from the leading iOS Development Company.
Empower Your Firm with Our iOS Application Development Services
iOS Mobile Application Development is the technique of developing mobile apps for Apple hardware, inclusive of the iPad, iPod Touch and iPhone. The iPhone App Development Software is written in the Swift programming language, Objective-C or Ionic Framework and then placed in the App Store to download for users. Silicon Valley is a high-rated iOS App Development Company with 19+ years of experience serving the best iPhone App Development Services across the globe.
We have mastery in designing unique and remarkable iOS applications for your businesses. We continue to develop our abilities and creativity to construct an outstanding iPhone application. Our iOS Mobile App Development team serve the best iOS application solutions that suit your firm's standards.
We Furnish the Custom and Innovative iOS App Development Services.
Our iPhone Mobile App Development or iPhone Native App Development experts are qualified with hybrid and native programming languages like Ionic, React Native, Flutter, Objective-C and Swift.
Our Android and iPhone App Development team have years of experience creating responsive and imaginative Apple applications. It conveys the right combination of stunning layout, functionality and perfect execution.
Our iPhone Software Development team plans and designs scalable iPad Apps that deliver improved client commitment and information security. We keep our clients updated with progressions and patterns in the iOS stage.
We help improve the capacity of existing data, applications & third-party solutions according to the firm requirement & preferences. For example, we use the new iPhone App Software Development version to develop an iOS App.
Our Enterprise iPhone App Development experts perform in a particular manner to meet the demand of your business. In addition, they take app tests at every stage of development to give you the best user experience.
Our dedicated iOS Developers help our clients to remain ahead by extending their extensive client base and including better application highlights by porting their current application to iOS stages.
iOS Applications are known for their unique and vivid designs. Our iOS Development team is expert and skilled in modifying your brand to UI/UX designs that your clients expect from the Apple system.
Custom iOS Application Development
Our iOS App Development team is well-versed and has mastery in developing versatile, future-ready iOS Applications with the best custom solutions according to the clients and business requirements.
Multi-Platform Deployment
Our iOS Application Development experts excel in the consistent combination of applications across multiple Apple devices. We assure you that your brand visibility is on every device your users are active.
Steps followed by Our iPhone Application Development Team
Our development process follows a verified method. First, we start performing with deep learning of your requirements.
Planning
Our experts study the business and competition and decide which solution best satisfies your requirements during our analysis. Then, we plan everything based on our conversations, including how to start and which members will work on that project.
Design
After proper planning, we begin designing our iOS Applications. Our process starts with illustrating your application thought, describing work processes, making wireframes for each screen and moving ahead with planning.
Development
The next step is to develop code for iPhone applications. Our iOS Developers split the development into sprints. The sprints ordinarily keep going for a considerable length of time. We gradually display the advancement of the iPhone Application Development after every sprint.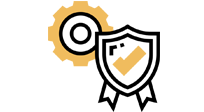 Quality Assurance
Our team gives the quality assured iPhone Apps Developed without compromising your applications. Our team has designed a technique, tools, and groups to retest and examine applications for blunders. We test the application before getting your last approval.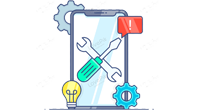 Support
Creating and conveying the application is the initial step, yet our occupation is not over. Our team provides after support also for the technological parts of the application and assists you with any issues. Therefore, we assure you that you won't face any difficulties during the development process.
Outsource iPhone App Development Firm from India
As a top-rated iPhone App Development Agency, our development technique covers app development with essential integration, UI/UX design, concept consultation, testing and app store launch. 
Outsource our talented iPhone Application Programmers. Our iOS Native App Development team is well-versed with precise structure and development approaches associated with all individual outlets like iPhone, Apple Watch and iPad. In addition, they operate on native technology to design reliable and reflexive applications that deliver robustness, security, scalability and creative design.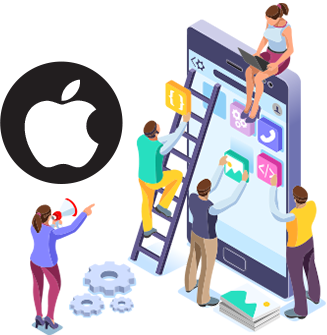 Frequently Asked Questions
Akron
,
Alabama
,
Alaska
,
Albany
,
Albuquerque
,
America
,
Anaheim
,
Anchorage
,
Arizona
,
Arkansas
,
Arlington
,
Atlanta
,
Aurora
,
Austin
,
Bakersfield
,
Baltimore
,
Baton Rouge
,
Bloomington
,
Boise
,
Boston
,
Buffalo
,
Calgary
,
California
,
Canada
,
Chandler
,
Charlotte
,
Chesapeake
,
Chicago
,
Chula Vista
,
Cincinnati
,
Cleveland
,
Colorado
,
Colorado Springs
,
Columbus
,
Connecticut
,
Corpus Christi
,
Dallas
,
DC
,
Delaware
,
Denver
,
Detroit
,
Detroit Metro
,
Durham
,
Edmonton
,
El Paso
,
Florida
,
Fort Wayne
,
Fort Worth
,
Fresno
,
Fresno Madera
,
Georgia
,
Germany
,
Garland
, ,
Glendale
,
Greensboro
,
Guam
,
Halifax
,
Hampton Roads
,
Hartford
,
Hawaii
,
Henderson
,
Hialeah
,
Honolulu
,
Houston
,
Huntington
,
Idaho
,
India
,
Illinois
,
Indiana
,
Indianapolis
,
Iowa
,
Jacksonville
,
Jersey City
,
Kansas City
,
Kentucky
,
Laredo
,
Las Vegas
,
Lexington Fayette
,
Lincoln
,
Long Beach
,
Los Angeles
,
Scotland
,
Louisiana
,
Louisville
,
Lubbock
,
Madison
,
Maine
,
Maryland
,
Memphis
,
Mesa
,
Miami
,
Michigan
,
Milwaukee
,
Minneapolis
,
Minnesota
,
Mississippi
,
Missouri
,
Modesto
,
Montana
,
Montgomery
,
Montreal
,
Nashville
,
Nebraska
,
Nevada
,
New Jersey
,
New Mexico
,
New Orleans
,
New York
,
New York City
,
Newark
,
Norfolk
,
North Carolina
,
North Dakota
,
North Hampshire
,
North Hempstead
,
Oakland
,
Ohio
,
Oklahoma City
,
Omaha
,
Orange County
,
Oregon
,
Orlando
,
Ottawa
,
Pennsylvania
,
Philadelphia
,
Phoenix
,
Pittsburgh
,
Plano
,
Portland
,
Puerto Rico
,
Raleigh
,
Raleigh-Durham
,
Reno
,
Rhode Island
,
Richmond
,
Riverside
,
Rochester
,
Sacramento
,
Salt Lake City
,
San Antonio
,
San Bernardino
,
San Francisco
,
San Diego
,
San Jose
,
Santa Ana
,
Saskatoon
,
Seattle
,
Seattle Tacoma
,
SF Bay Area
,
South Carolina
,
South Dakota
,
South Florida
,
St Louis
,
St Paul
,
St Petersburg
,
Stockton
,
Tampa
,
Tampa Bay Area
,
Tennessee
,
Texas
,
Toledo
,
Toronto
,
Tucson
,
Tulsa
,
United States
,
Utah
,
USA
,
UK
,
Vancouver
,
Vermont
,
Victoria
,
Virginia Beach
,
Washington
,
West Virginia
,
Wichita
,
Winnipeg
,
Wisconsin
,
Wyoming
,
Abu Dhabi
,
Adelaide
,
Ahmedabad
,
Amsterdam
,
Antwerp
,
Argentina
,
Athens
,
Australia
,
Austria
,
Bahrain
,
Bangalore
,
Barcelona
,
Barquisimeto
,
Barranquilla
,
Beijing
,
Belem
,
Belgium
,
Belo Horizonte
,
Berlin
,
Birmingham
,
Bochum
,
Bogota
,
Bolivia
,
Bologna
,
Bradford
,
Brasilia
,
Brazil
,
Brisbane
,
Bristol
,
Brussels
,
Bucharest
,
Budapest
,
Buenos Aires
,
Anchorage Mat Su
,
Alberta
,
Alborg
,
Asia
,
Auckland
,
Baghdad
,
Basel
,
Basra
,
Bath
,
Burlington
,
Czech
,
Derby
,
Edinburg
,
Europe
,