Authorizing Flawless HVAC Installations With Our HVAC Duct Shop Drawings Services
Detail-oriented Shop Drawings for superior Outsource HVAC Ducting Design systems.
HVAC (heating, ventilation, and air conditioning) systems are necessary for comfortable temperature and interior air quality of any building development. However, designing and installing HVAC ducts may be a difficult and time-consuming operation that calls for exact measurements and calculations. HVAC Duct Shop Drawing Services and HVAC Duct Fabrication Drawings Services can help with this.
Silicon Valley understands the importance of simplifying building procedures to accomplish project delivery that is successful and economical. Designers, engineers, and drafters may streamline the ductwork design and installation process with the help of our team of skilled professionals' complete HVAC Duct Shop Drawing Services and HVAC Shop Drawings services, which minimizes the risk of mistakes and delays.
Our HVAC 2D CAD Drafting Services entail producing thorough drawings, including floor plans, elevations, sections, and details, that faithfully represent the intended design of the ductwork system. Our staff employs the most up-to-date technologies, including AutoCAD and Revit, to produce 2D and Architectural BIM Services's 3D models that are simple to read and understand and give a clear picture of the layout and specifications of the HVAC coordinated Shop Drawings.
What Information is Essential in HVAC Duct Shop Drawings?
Accelerate your HVAC projects with our HVAC Coordinated Shop Drawings.
We understand the significance of precision and attention to detail in HVAC Duct Shop Drawing Services at Silicon Valley. Properly produced shop drawings can aid in the installation process by reducing errors and ensuring that the HVAC System performs as planned. Our HVAC Duct Shop Drawings Services include the following critical bits of information:
Accurate Dimensions and Measurements - All components, including ducting, pipe, and equipment, are precisely measured and dimensioned by our staff. This promises accurate fit and functionality, both of which are essential for an efficient Outsource HVAC Ducting Design and HVAC system.
Detailed Equipment Schedules - All of the equipment's capacity, manufacturer, and model number are listed in in-depth equipment schedules as part of our HVAC duct shop drawings services. As a result, you can be sure that all of the equipment is set up properly and according to the project's requirements.
Clear and Detailed Assembly Instructions - Our team's HVAC Duct Shop Drawings Services come with precise and well-written assembly instructions. You can reduce the possibility of mistakes during component assembly and make sure the system operates as efficiently as possible by according to these instructions.
Compliance with Relevant Codes and Regulations - All Outsource HVAC Duct Shop Drawing Service are checked by our experts to make sure they abide by all applicable norms and rules. By doing this, We guarantee that your project complies with all relevant requirements and is safe in addition to operating effectively.
Precise Fabrication Details - Our HVAC Duct Shop Drawings are made to make the fabrication process more efficient, avoiding errors and maximizing time and cost savings. We make sure that every fabrication detail is exact and correct, ensuring that your HVAC System is made according to project requirements.
Silicon Valley is dedicated to offering the best HVAC shop drawing services to its customers. We take pride in our superior workmanship, attentiveness to detail, and exceptional customer service.
Accuracy at Every Step - Experience the Advantages of Our HVAC Duct Shop Drawing Services
The installation process is streamlined by accurate and thorough HVAC Outsourcing and HVAC Coordinated Shop Drawings, which offer a clear visual depiction of design and installation needs. In addition to this, it offers the other advantages listed below.
Accuracy

The dimensions, measurements, and fabrication information for each component are all included in the HVAC Duct Shop Drawings, which are accurate and reliable.

Improve Communication

We improve communication between engineering teams, personnel, and fabricators by giving a clear visual representation of the system's design and installation needs.

Streamlined installation process

By lowering the amount of time and labor needed for installation and minimizing disturbances to other building activities, we aid in streamlining the installation process.

Compliance with codes and regulations

HVAC Duct Shop Drawings make sure that the system is safe, dependable, and energy-efficient by assuring compliance with pertinent rules and regulations.

Cost Saving

We assist in lowering expenses for rework, repairs, and maintenance as well as maximizing energy efficiency, which lowers operating costs over the course of the development.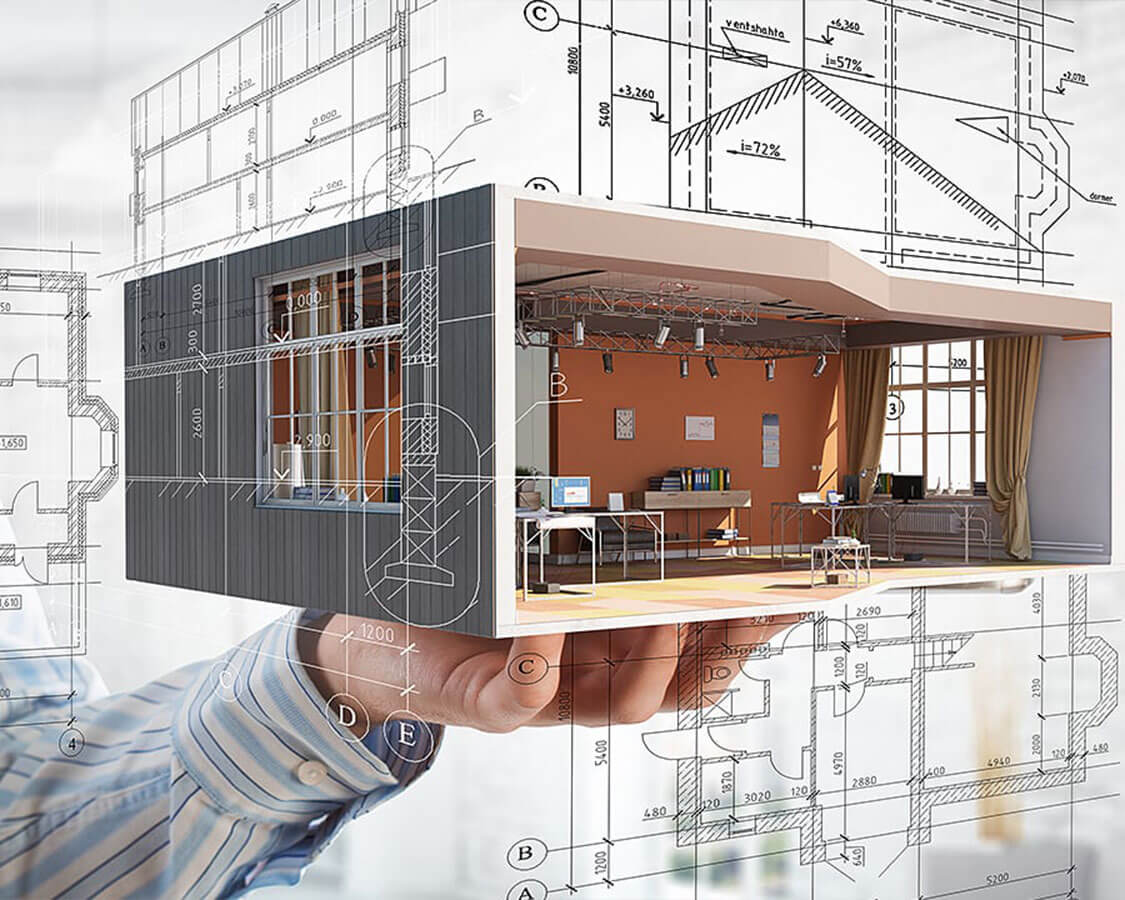 The appropriate design, manufacturing, and installation of HVAC Systems depend on HVAC Duct Shop Drawing Services, in general. In addition to easing the installation process and improving system performance, they help with correctness, clarity, and compliance with rules and regulationss.
What We Offer As HVAC DUCT Shop Drawing Service Provider
Transform Your HVAC Projects with Our Reliable Shop Drawing Services
For appropriate installation and performance when it comes to HVAC Systems, having precise and thorough shop drawings is crucial. The HVAC shop drawing services Silicon Valley provides include HVAC duct shop drawings, HVAC duct fabrication shop drawings, and HVAC 2D CAD Drafting Services.
Our knowledgeable staff can offer HVAC Coordinated Shop Drawings and HVAC duct shop drawing services as outsourced services. We make sure that each measurement, dimension, and equipment scheduling in these designs are precise since we understand how important accuracy and attention to detail are.
Our HVAC duct fabrication drawing services and HVAC duct shop drawing services are made to speed up the HVAC Duct Fabrication Drawings process, cut down on errors, and save time and money. You may be confident that your project is in excellent hands knowing that we additionally ensure that all of our HVAC Shop Drawings conform to applicable codes and regulations. Here are a few compelling arguments for choosing us.
Expert team of knowledgeable professionals
Experience working on numerous projects
Utilize the latest software and tools
Cost-effective services
Qualitative outcomes
Expert assistance throughout the construction process
Accuracy and precision in every project
On-time delivery
Whether you need HVAC Duct Shop Drawing Services, HVAC Duct Fabrication Drawing Services, or any other type of HVAC Shop Drawing, our team is here to help. Contact us today to explore how we can assist you with your HVAC Shop Drawing needs.
Frequently Asked Questions
We are happy to assist you with these faqs, If you have any further questions or require assistance, Contact us through our website. We would be happy to help you.
Abbotsford
,
Abha
,
Abidjan
,
Abu Dhabi
,
Abuja
,
Accra
,
Addis Ababa
,
Adelaide
,
Africa
,
Ahmedabad
,
Ahvaz
,
Ajman
,
Al Ain
,
Al Jahra
,
Al Rayyan
,
Alabama
,
Alaska
,
Albania
,
Albany
,
Albury
,
Alexandria
,
Algeria
,
Algiers
,
Alice Springs
,
Baghdad
,
Bahamas
,
Bahia Blanca
,
Bahrain
,
Balikpapan
,
Ballarat
,
Bandar Lampung
,
Bandung
,
Bangkok
,
Bangladesh
,
Barbados
,
Bariloche
,
Barisal
,
Barrie
,
Basra
,
Batam
,
Bathurst
,
Beijing
,
Belarus
,
Belgium
,
Belize
,
Bendigo
,
Bengaluru
,
Benin
,
Benin City
,
Berlin
,
Bermuda
,
Cabo Verde
,
Cairns
,
Cairo
,
Calgary
,
California
,
Caloocan
,
Cambodia
,
Cambridge
,
Canada
,
Canberra
,
Cape Town
,
Cardiff
,
Caribbean Netherlands
,
Casablanca
,
Cayman Islands
,
Central African
,
Chad
,
Chandigarh
,
Changchun
,
Changsha
,
Changwon
,
Changzhou
,
Charleroi
,
Chengdu
,
Chennai
,
Chiang Mai
,
Chiba
,
Chile
,
Chillan
,
China
,
Daegu
,
Daejeon
,
Dakar
,
Dalian
,
Dammam
,
Dar es Salaam
,
Dargaville
,
Darwin
,
Davao
,
Delaware
,
Denmark
,
Devonport
,
Ecuador
,
Ede
,
Edinburgh
,
Edmonton
,
Egypt
,
El Alto
,
El Salvador
,
Falkland Islands
,
Faroe Islands
,
Federated States of Micronesia
,
Fiji
,
Finland
,
Florida
,
Formosa
,
Foshan
,
Gabon
,
Gaborone
,
Gambia
,
Gatineau
,
Geelong
,
George Town
,
Georgia
,
Georgia
,
Geraldton
,
Germany
,
Ghana
,
Ghana
,
Ghent
,
Gibraltar
,
Gisborne
,
Gladstone
,
Glasgow
,
Gold Coast
,
Goyang
,
Haikou
,
Haiti
,
Hakodate
,
Halifax
,
Hamad Town
,
Hamamatsu
,
Hamburg
,
Hamilton
,
Hamilton CA
,
Hangzhou
,
Harare
,
Harbin
,
Hastings
,
Iceland
,
Idaho
,
Illinois
,
Incheon
,
India
,
Indiana
,
Indonesia
,
Invercargill
,
Iowa
,
Jabalpur
,
Jaipur
,
Jamaica
,
Japan
,
Jeddah
,
Kagoshima
,
Kajang
,
Kalgoorlie
,
Kampala
,
Kanazawa
,
Kano
,
Kansas
,
Karaj
,
Karbala
,
Kawasaki
,
Kawerau
,
Kazakhstan
,
Kelowna
,
Kentucky
,
Kenya
,
Kermanshah
,
Khamis Mushait
,
Khartoum
,
Khobar
,
Kigali
,
Kikuyu
,
Kingston
,
Kingston CA
,
Kinshasa
,
Lagos
,
Laksam Upazila
,
Lanzhou
,
Laos
,
Lapu Lapu
,
Latvia
,
Launceston
,
Lausanne
,
Lebanon
,
Lesotho
,
Leuven
,
Levin
,
Liberia
,
Libreville
,
Libya
,
Luxembourg City
,
La Paz
,
La Plata
,
Macau
,
Macedonia
,
Mackay
,
Madagascar
,
Madurai
,
Maebashi
,
Maine
,
Maitland
,
Makassar
,
Malacca City
,
Malawi
,
Malaysia
,
Maldives
,
Mali
,
Malindi
,
Malta
,
Manado
,
Manama
,
Manchester
,
Mandurah
,
Manila
,
Maputo
,
Mar del Plata
,
Markham
,
Marseille
,
Marshall Islands
,
Martinique
,
Maryland
,
Mashhad
,
Massachusetts
,
Matsumoto
,
Matsuyama
,
Mauritania
,
Mauritius
,
Mayotte
,
Mbeya
,
Mecca
,
Medan
,
Medina
,
Melbourne
,
Nagasaki
,
Nagoya
,
Nairobi
,
Najaf
,
Najran
,
Nakuru
,
Namibia
,
Namur
,
Nanchang
,
Nanjing
,
Nanning
,
Nantes
,
Napier
,
Naples
,
Nara
,
Narayanganj
,
Nauru
,
Nebraska
,
Nelson
,
Nepal
,
Netherlands
,
Neuquen
,
Nevada
,
New Caledonia
,
Oakville
,
Oamaru
,
Ohio
,
Okayama
,
Oklahoma
,
Oman
,
Oregon
,
Paeroa
,
Palau
,
Palembang
,
Palestine
,
Palmerston North
,
Panama
,
Papua New Guinea
,
Paraguay
,
Paraparaumu
,
Paris
,
Pekanbaru
,
Pennsylvania
,
Perth
,
Peru
,
Petaling Jaya
,
Philippines
,
Pietermaritzburg
,
Qatar
,
Qatif
,
Qingdao
,
Qom
,
Rabat
,
Rajshahi
,
Rancagua
,
Ras al Khaimah
,
Regina
,
Reims
,
Rennes
,
Resistencia
,
Reunion
,
Rhode Island
,
Riffa
,
Sagamihara
,
Saguenay
,
Saint Lucia
,
Sakai
,
Salmiya
,
Salta
,
Samoa
,
San Juan
,
San Lorenzo
,
San Luis
,
San Marino
,
San Miguel de Tucuman
,
San Salvador de Jujuy
,
Sandakan
,
Santa Cruz de la Sierra
,
Santa Fe
,
Santa Rosa
,
Santiago
,
Santiago del Estero
,
Sanya
,
Sapporo
,
Saskatoon
,
Saudi Arabia
,
Seeb
,
Semarang
,
Sendai
,
Senegal
,
Seoul
,
Serbia
,
Seremban
,
Seychelles
,
Shah Alam
,
Shanghai
,
Sharjah
,
Shenyang
,
Tabriz
,
Tabuk
,
Taiwan
,
Taiyuan
,
Tajikistan
,
Takamatsu
,
Talca
,
Tamworth
,
Tandil
,
Tanzania
,
Tarija
,
Tasikmalaya
,
Tauranga
,
Tehran
,
Temuco
,
Tennessee
,
Texas
,
Thailand
,
Thames
,
Thiruvananthapuram
,
Thunder Bay
,
Tianjin
,
Tijuana
,
Timor Leste
,
Togo
,
UAE
,
Uganda
,
UK
,
Ukraine
,
Ulsan
,
United Arab Emirates
,
United Kingdom
,
United States of America
,
United States Virgin Islands
,
Valparaiso
,
Vancouver
,
Vanuatu
,
Venezuela
,
Venice
,
Vermont
,
Wagga Wagga
,
Waitakere City
,
Wakayama
,
Warrnambool
,
Washington
,
Wellington
,
Wenzhou
,
West Virginia
,
Western Sahara
,
Westport
,
Xiamen
,
Yantai
,
Yaounde
,
Yellowknife
,
Yemen
,
Zambia
,
Zhengzhou
,
Zhuhai