We adhere to your Steel Detailing Standards!
Our Approach for rendering Structural and Miscellaneous Steel Detailing Drawings.
We closely communicate with customers to ensure and uphold their steel detailing standards. Since we know various Steel Detailing codes and industry essentials, our structural steel detailers' diverse experience enables us to comprehend concepts from the viewpoint of architects and engineers. Given their significance in the building industry, Steel Detailing Services and Miscellaneous Structures Steel Details necessitate several recurrent computations to get the necessary dimensions.
Silicon Valley offers Steel Miscellaneous Building Drawings and Structural Designing Services with high-quality steel stair shop drawings while keeping all the essential aspects. Our steel detailing services serve as a stand-in for our devoted team of experts in structural engineering, steel fabrication drawings, shop drawings, and erection layout.
Miscellaneous Steel Detailing Services at cut-throat costs
Stair Case Detailing
Stair Handrail Detailing Services
Hand Rail Detailing
Stair handrail Detail
Staircase Railing Details
Fence Detailing
Miscellaneous Steel Detailing for Residential, Commercial, and Industrial Projects
Windows Detailing
Structural and Miscellaneous Steel Detailing
Door Detailing
With our years of demonstrated experience, we have completed various Steel Detailing Projects.
Leading your detailing work to simplicity and assisting in transforming into the digitized structure.
Silicon Valley is an expert in various steel details for business, residential, institutional, skyscrapers, commercial and industrial projects. Our team manages essential to complicated projects while adhering to your requirements to complete the project without affecting production. Regarding timing, structural steel detailing is the most critical component, and we have an extremely rigorous approach to producing on time. By employing effective detailed techniques discovered via the foundational work for fabricators and constructors, we go beyond the designs to provide cost savings. Our structural steel detailers and checkers develop top-notch shop drawings and have years of expertise in the steel fabrication industry.
Our steel detailers have innovative solutions for complicated projects that assist engineers in managing the design and fabrication of the production process. Our drawings are precise, faultless, and compliant. Our internal systems and methods allow our detailers to perform flawlessly. We always keep the lines of communication open.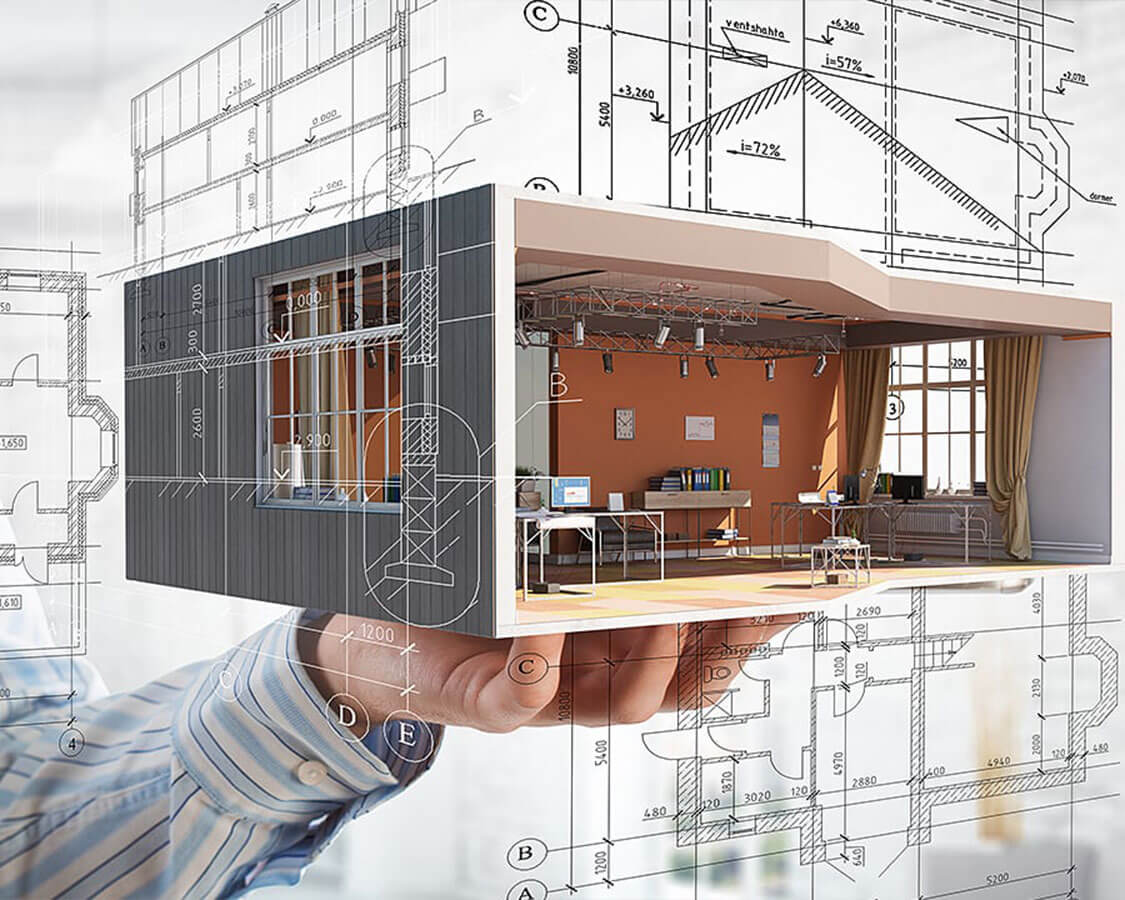 How is Silicon Valley different from others in rendering Miscellaneous Steel Detailing Services?
With our excellence, we will surpass your expectations.
Providing structural and other steel detailing services, we are a committed professional business specialising in steel fabrication designs delivering superior services, and upholding a reputation for excellence in the services offered.
We designate qualified managers to supervise and manage a procedure to guarantee the timely delivery of high-quality products and sketches. We base our prices on real project take-offs. Therefore, we can provide immediate and affordable steel detailing services.
In addition, we supply steel fabrication services with precise, clear, and concise drawings to create 3D models while using Tekla Structures (X steel), Autodesk Revit, AutoCAD, and Advance Steel are just a few of the software programs.
In expansion, we produce projects in various forms allowing our clients to customise the service as demanded. Our product line includes sophisticated miscellaneous structural steel construction components.
In addition, we provide 3D Structural & Miscellaneous Steel Detailing using the most modern software for greater comprehension and quick information retrieval.
As a renowned Detailing Company for Steel Industries and Construction Companies, we offer high-quality, dependable, and current Miscellaneous Steel Detailing Services that provide extra support for the primary steel members known as miscellaneous steel detailing.
We are here to Setting Benchmarks!
Our highly competent and qualified structural steel detailing team helps you discover the most suited solutions in various steel details. The steel detailers have experience with imperial and metric measurements and adhere to AISC detailing requirements. In addition, we have a distinct quality control staff that doesn't compromise on standards, procedures, or quality. Our steel detailing team has worked on various projects. As a result, they have extensive subject knowledge and know the precision and standards for details anticipated from a manufacturing and erection point of view. Feel free to coordinate with our team and get your work outsourced.
Frequently Asked Questions
Akron
,
Alabama
,
Alaska
,
Albany
,
Albuquerque
,
America
,
Anaheim
,
Anchorage
,
Arizona
,
Arkansas
,
Arlington
,
Atlanta
,
Aurora
,
Austin
,
Bakersfield
,
Baltimore
,
Baton Rouge
,
Bloomington
,
Boise
,
Boston
,
Buffalo
,
Calgary
,
California
,
Canada
,
Chandler
,
Charlotte
,
Chesapeake
,
Chicago
,
Chula Vista
,
Cincinnati
,
Cleveland
,
Colorado
,
Colorado Springs
,
Columbus
,
Connecticut
,
Corpus Christi
,
Dallas
,
DC
,
Delaware
,
Denver
,
Denmark Vista
,
Detroit
,
Detroit Metro
,
Durham
,
Edmonton
,
El Paso
,
Florida
,
Fort Wayne
,
Fort Worth
,
Fresno
,
Fresno Madera
,
Georgia
,
Germany
,
Garland
, ,
Glendale
,
Greensboro
,
Guam
,
Halifax
,
Hampton Roads
,
Hartford
,
Hawaii
,
Henderson
,
Hialeah
,
Honolulu
,
Houston
,
Huntington
,
Idaho
,
India
,
Illinois
,
Indiana
,
Indianapolis
,
Iowa
,
Jacksonville
,
Jersey City
,
Kansas City
,
Kentucky
,
Laredo
,
Las Vegas
,
Lexington Fayette
,
Lincoln
,
Long Beach
,
Los Angeles
,
Scotland
,
Louisiana
,
Louisville
,
Lubbock
,
Madison
,
Maine
,
Maryland
,
Memphis
,
Mesa
,
Miami
,
Michigan
,
Milwaukee
,
Minneapolis
,
Minnesota
,
Mississippi
,
Missouri
,
Modesto
,
Montana
,
Montgomery
,
Montreal
,
Nashville
,
Nebraska
,
Nevada
,
New Jersey
,
New Mexico
,
New Orleans
,
New York
,
New York City
,
Newark
,
Norfolk
,
North Carolina
,
North Dakota
,
North Hampshire
,
North Hempstead
,
Oakland
,
Ohio
,
Oklahoma City
,
Omaha
,
Orange County
,
Oregon
,
Orlando
,
Ottawa
,
Pennsylvania
,
Philadelphia
,
Phoenix
,
Pittsburgh
,
Plano
,
Portland
,
Puerto Rico
,
Raleigh
,
Raleigh-Durham
,
Reno
,
Rhode Island
,
Richmond
,
Riverside
,
Rochester
,
Sacramento
,
Salt Lake City
,
San Antonio
,
San Bernardino
,
San Francisco
,
San Diego
,
San Jose
,
Santa Ana
,
Saskatoon
,
Seattle
,
Seattle Tacoma
,
SF Bay Area
,
South Carolina
,
South Dakota
,
South Florida
,
St Louis
,
St Paul
,
St Petersburg
,
Stockton
,
Tampa
,
Tampa Bay Area
,
Tennessee
,
Texas
,
Toledo
,
Toronto
,
Tucson
,
Tulsa
,
United States
,
Utah
,
USA
,
UK
,
Vancouver
,
Vermont
,
Victoria
,
Virginia Beach
,
Washington
,
West Virginia
,
Wichita
,
Winnipeg
,
Wisconsin
,
Wyoming
,
Abu Dhabi
,
Adelaide
,
Ahmedabad
,
Amsterdam
,
Antwerp
,
Argentina
,
Athens
,
Australia
,
Austria
,
Bahrain
,
Bangalore
,
Barcelona
,
Barquisimeto
,
Barranquilla
,
Beijing
,
Belem
,
Belgium
,
Belo Horizonte
,
Berlin
,
Birmingham
,
Bochum
,
Bogota
,
Bolivia
,
Bologna
,
Bradford
,
Brasilia
,
Brazil
,
Brisbane
,
Bristol
,
Brussels
,
Bucharest
,
Budapest
,
Buenos Aires
,
Anchorage Mat Su
,
United States of America
,
Massachusetts
,
Virginia
,
Oklahoma
,
Savannah
,
Sandy Springs
,
Allentown
,
Evansville
,
Albuquerque
,
Yonkers
,
Dayton
,
Alexandria
,
Hampton
,
Winston-Salem
,
Fayetteville
,
Columbia
,
Spokane
,
Tacoma
,
England
,
Wales
,
Northern Ireland
,
South East
,
Greater London
,
North West
,
West Midlands
,
South West
,
Yorkshire and the Humber
,
East Midlands
,
North East
,
Sheffield
,
Newcastle upon Tyne
,
Leicester
,
Kingston upon Hull
,
Coventry
,
Ontario
,
Quebec
,
Nova Scotia
,
New Brunswick
,
Manitoba
,
British Columbia
,
Alberta
,
Newfoundland and Labrador
,
Quebec City
,
Australia
,
New South Wales
,
Victoria
,
Queensland
,
Western Australia
,
South Australia
,
North Rhine-Westphalia
,
Bavaria
,
Baden-Wurttemberg
,
Lower Saxony
,
Hesse
,
Rhineland-Palatinate
,
Saxony
,
Dusseldorf
,
Aachen
,
Bonn
,
Munster
,
Bielefeld
,
Augsburg
,
Stuttgart
,
Mannheim
,
Braunschweig