We aim to refine your Pre Engineered Buildings Models.
Industry Leaders in Pre Built Steel Structures Analysis and Detailing Services
The system consists of steel structures like columns, roof sheets, Cladding Detailing Services , and other accessories. Built-up units are manufactured at the manufacturer according to the identical dimensions per configuration and application, carted to the construction zone, and formed with bolted links. It includes industrial PEB Building applications such as complex industrial facilities, warehouses, distribution centers, logistic parks, re-packaging centers, etc.
Silicon Valley gives the idea of PEB is driven at Service Buildings, retail stores, offices, shopping centers, hotels, sports, and entertainment areas, like schools, libraries, churches, medical facilities, government buildings, and several other residential, non-residential, and industrial sectors.
Stages of Pre-Engineered
Steel Building Design and Engineering

Designing and Engineering
Pre-engineered structures are made considering the practical, project-specific design. Each project's standard procedures and connections are set up individually to cater to load considerations, environmental concerns, and building standards.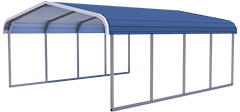 Manufacturing
One of our sites produces the pre-engineered building's parts. Each piece is pre-cut, and the degree of accuracy we can accomplish guarantees that the components will come together swiftly and accurately once they get installed.

Assembling
To enable speedy assembly utilizing bolted connections, every component is supplied to the project site in complete knock-down condition.
How does Silicon Valley carry on its PEB process?
We provide thorough Pre Engineered Metal Building Design for efficient and continuous production.
We offer excellent BIM Fabrication And Pre-fabrication components that are professional and goal-oriented by utilizing cutting-edge tools, technology, and software. Our skilled team of architects and drafters collaborates with you from the moment the idea for the project arises through any necessary modifications and corrections to produce high-quality, personalized building design that can help you meet your exact requirements while shortening the lifespan of your product. Among the steps in our Pre Engineered Construction process are the following:
Obtaining project specifics and additional requirements from the customer
Awareness of the precise condition knowing the needs and evaluating the communication plan
Aligning resources according to the project, matching resources to project demands and specifications
Producing a draught, obtaining approval, making a draught, and gaining the Client's consent
Make modifications, have the final design output, incorporate changes, and create the finished product.
Checking the design's quality to find problems and design quality assurance to correct defects, imperfections, and mistakes
Delivering the last by bringing the Client in and providing the final work in their preferred format
The Significant Advantages of PEB are as follows:
PEB determines the overall project cost at the initials. It enables effective cost deduction.
Regular study shows that in India, using pre-engineered components reduces the total construction time and saves design, manufacturing, and erection cost.
Due to the different approaches, there is substantial preservation in design, manufacturing, and lessened material wastage.
Reduction in on-site erection cost due to easy and hassle-free connections.
It helps reduce transportation costs.
Buildings can quickly expand in length and width by adding additional inlets. Also, expansion in height is possible by pre-designing for future development.
PEBSs are easily modified based on the application, which is not possible in civil & conventional buildings.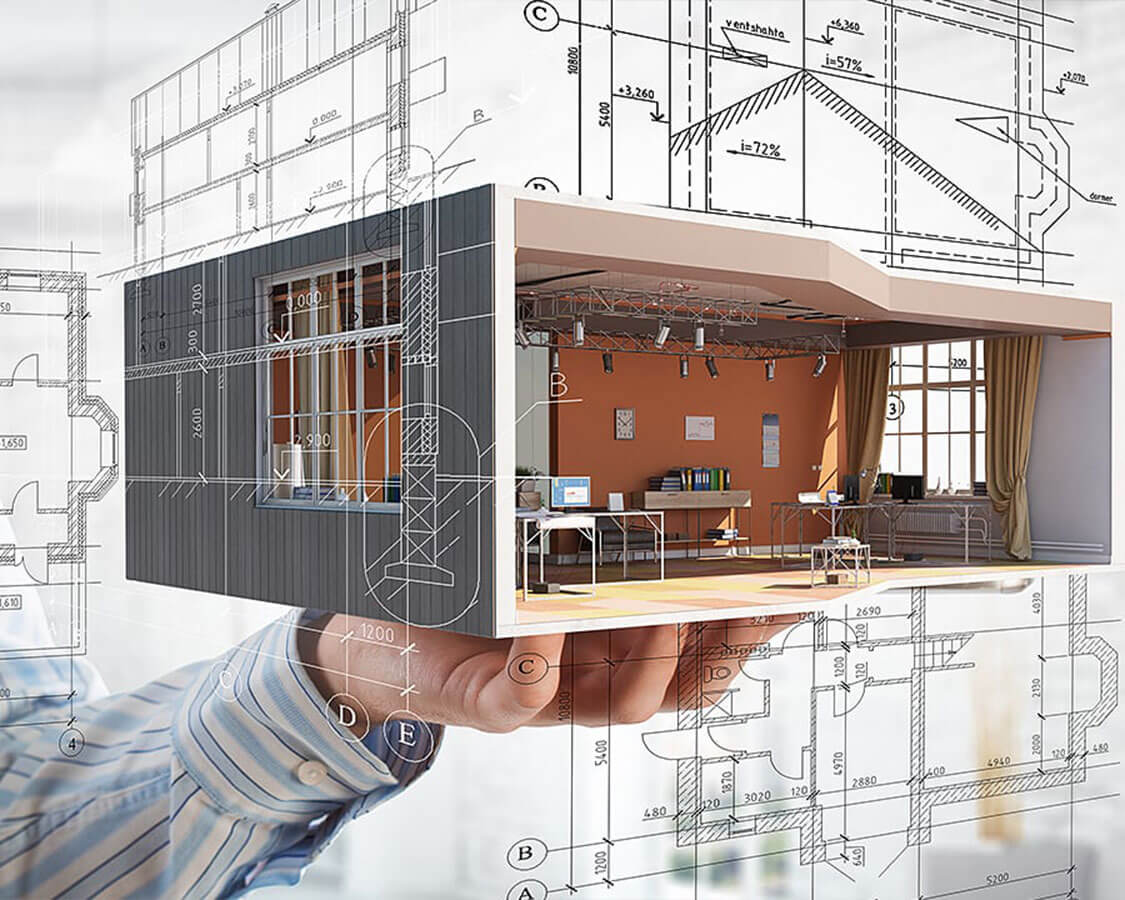 Let us know how we can add value to your project!
Selecting steel to design Pre-engineered building structures enables descending expense, potency, robustness, flexibility, malleability, and recyclability. Steel is the preliminary material operated for fabricating Pre-engineered steel buildings. You can rely on our skilled project managers and drafting team to produce a set of engineer designs that is comprehensive, accurate, and constructible. We aim to promptly deliver plans for submittals to adhere to the industry's turnaround standards. Our professionals carefully examine your architectural blueprints. We guarantee error-free custom prefabrication with our stringent quality checks that compare input designs and output Shop Drawings Services following design standards.
Frequently Asked Questions
Abbotsford
,
Abha
,
Abidjan
,
Abu Dhabi
,
Abuja
,
Accra
,
Addis Ababa
,
Adelaide
,
Africa
,
Ahmedabad
,
Ahvaz
,
Ajman
,
Al Ain
,
Al Jahra
,
Al Rayyan
,
Alabama
,
Alaska
,
Albania
,
Albany
,
Albury
,
Alexandria
,
Algeria
,
Algiers
,
Alice Springs
,
Baghdad
,
Bahamas
,
Bahia Blanca
,
Bahrain
,
Balikpapan
,
Ballarat
,
Bandar Lampung
,
Bandung
,
Bangkok
,
Bangladesh
,
Barbados
,
Bariloche
,
Barisal
,
Barrie
,
Basra
,
Batam
,
Bathurst
,
Beijing
,
Belarus
,
Belgium
,
Belize
,
Bendigo
,
Bengaluru
,
Benin
,
Benin City
,
Berlin
,
Bermuda
,
Cabo Verde
,
Cairns
,
Cairo
,
Calgary
,
California
,
Caloocan
,
Cambodia
,
Cambridge
,
Canada
,
Canberra
,
Cape Town
,
Cardiff
,
Caribbean Netherlands
,
Casablanca
,
Cayman Islands
,
Central African
,
Chad
,
Chandigarh
,
Changchun
,
Changsha
,
Changwon
,
Changzhou
,
Charleroi
,
Chengdu
,
Chennai
,
Chiang Mai
,
Chiba
,
Chile
,
Chillan
,
China
,
Daegu
,
Daejeon
,
Dakar
,
Dalian
,
Dammam
,
Dar es Salaam
,
Dargaville
,
Darwin
,
Davao
,
Delaware
,
Denmark
,
Devonport
,
Ecuador
,
Ede
,
Edinburgh
,
Edmonton
,
Egypt
,
El Alto
,
El Salvador
,
Falkland Islands
,
Faroe Islands
,
Federated States of Micronesia
,
Fiji
,
Finland
,
Florida
,
Formosa
,
Foshan
,
Gabon
,
Gaborone
,
Gambia
,
Gatineau
,
Geelong
,
George Town
,
Georgia
,
Georgia
,
Geraldton
,
Germany
,
Ghana
,
Ghana
,
Ghent
,
Gibraltar
,
Gisborne
,
Gladstone
,
Glasgow
,
Gold Coast
,
Goyang
,
Haikou
,
Haiti
,
Hakodate
,
Halifax
,
Hamad Town
,
Hamamatsu
,
Hamburg
,
Hamilton
,
Hamilton CA
,
Hangzhou
,
Harare
,
Harbin
,
Hastings
,
Iceland
,
Idaho
,
Illinois
,
Incheon
,
India
,
Indiana
,
Indonesia
,
Invercargill
,
Iowa
,
Jabalpur
,
Jaipur
,
Jamaica
,
Japan
,
Jeddah
,
Kagoshima
,
Kajang
,
Kalgoorlie
,
Kampala
,
Kanazawa
,
Kano
,
Kansas
,
Karaj
,
Karbala
,
Kawasaki
,
Kawerau
,
Kazakhstan
,
Kelowna
,
Kentucky
,
Kenya
,
Kermanshah
,
Khamis Mushait
,
Khartoum
,
Khobar
,
Kigali
,
Kikuyu
,
Kingston
,
Kingston CA
,
Kinshasa
,
Lagos
,
Laksam Upazila
,
Lanzhou
,
Laos
,
Lapu Lapu
,
Latvia
,
Launceston
,
Lausanne
,
Lebanon
,
Lesotho
,
Leuven
,
Levin
,
Liberia
,
Libreville
,
Libya
,
Luxembourg City
,
La Paz
,
La Plata
,
Macau
,
Macedonia
,
Mackay
,
Madagascar
,
Madurai
,
Maebashi
,
Maine
,
Maitland
,
Makassar
,
Malacca City
,
Malawi
,
Malaysia
,
Maldives
,
Mali
,
Malindi
,
Malta
,
Manado
,
Manama
,
Manchester
,
Mandurah
,
Manila
,
Maputo
,
Mar del Plata
,
Markham
,
Marseille
,
Marshall Islands
,
Martinique
,
Maryland
,
Mashhad
,
Massachusetts
,
Matsumoto
,
Matsuyama
,
Mauritania
,
Mauritius
,
Mayotte
,
Mbeya
,
Mecca
,
Medan
,
Medina
,
Melbourne
,
Nagasaki
,
Nagoya
,
Nairobi
,
Najaf
,
Najran
,
Nakuru
,
Namibia
,
Namur
,
Nanchang
,
Nanjing
,
Nanning
,
Nantes
,
Napier
,
Naples
,
Nara
,
Narayanganj
,
Nauru
,
Nebraska
,
Nelson
,
Nepal
,
Netherlands
,
Neuquen
,
Nevada
,
New Caledonia
,
Oakville
,
Oamaru
,
Ohio
,
Okayama
,
Oklahoma
,
Oman
,
Oregon
,
Paeroa
,
Palau
,
Palembang
,
Palestine
,
Palmerston North
,
Panama
,
Papua New Guinea
,
Paraguay
,
Paraparaumu
,
Paris
,
Pekanbaru
,
Pennsylvania
,
Perth
,
Peru
,
Petaling Jaya
,
Philippines
,
Pietermaritzburg
,
Qatar
,
Qatif
,
Qingdao
,
Qom
,
Rabat
,
Rajshahi
,
Rancagua
,
Ras al Khaimah
,
Regina
,
Reims
,
Rennes
,
Resistencia
,
Reunion
,
Rhode Island
,
Riffa
,
Sagamihara
,
Saguenay
,
Saint Lucia
,
Sakai
,
Salmiya
,
Salta
,
Samoa
,
San Juan
,
San Lorenzo
,
San Luis
,
San Marino
,
San Miguel de Tucuman
,
San Salvador de Jujuy
,
Sandakan
,
Santa Cruz de la Sierra
,
Santa Fe
,
Santa Rosa
,
Santiago
,
Santiago del Estero
,
Sanya
,
Sapporo
,
Saskatoon
,
Saudi Arabia
,
Seeb
,
Semarang
,
Sendai
,
Senegal
,
Seoul
,
Serbia
,
Seremban
,
Seychelles
,
Shah Alam
,
Shanghai
,
Sharjah
,
Shenyang
,
Tabriz
,
Tabuk
,
Taiwan
,
Taiyuan
,
Tajikistan
,
Takamatsu
,
Talca
,
Tamworth
,
Tandil
,
Tanzania
,
Tarija
,
Tasikmalaya
,
Tauranga
,
Tehran
,
Temuco
,
Tennessee
,
Texas
,
Thailand
,
Thames
,
Thiruvananthapuram
,
Thunder Bay
,
Tianjin
,
Tijuana
,
Timor Leste
,
Togo
,
UAE
,
Uganda
,
UK
,
Ukraine
,
Ulsan
,
United Arab Emirates
,
United Kingdom
,
United States of America
,
United States Virgin Islands
,
Valparaiso
,
Vancouver
,
Vanuatu
,
Venezuela
,
Venice
,
Vermont
,
Wagga Wagga
,
Waitakere City
,
Wakayama
,
Warrnambool
,
Washington
,
Wellington
,
Wenzhou
,
West Virginia
,
Western Sahara
,
Westport
,
Xiamen
,
Yantai
,
Yaounde
,
Yellowknife
,
Yemen
,
Zambia
,
Zhengzhou
,
Zhuhai
,