Silicon Valley is an ISO:27001-2005 IT Security Certified Company in India with our core activities related into online web application development, mobile application development as well as software development since past 9 years. We have highly skilled developers providing our remarkable service for our client to help us take you to satisfactory services. We specialize in Internet technologies and have skills andexperience in programming for Unix, Windows platforms and Mobile Application. Whatever your requirement may be, whether a simple website, mobile application or an interactive eBusiness portal, Intranet or custom application, we at www.siliconinfo.com provide the perfect solution in your preferred technology platform, to both realistic timeframes and budgets.
Core strength is LAMP (Linux, Apache, MySQL, PHP), .Net and Mobile Application Development. We also have extensive web design skills in Iphone Application Development, ASP, MSSQL, Java Script, AJAX, ExtJS, JQuery, Various Open Source Development (Joomla, Wordpress, Drupal, Megento, OSCommerce, Sympony, Facebook Applications, Zen Cart, X-Cart etc), IPhone Application, IPAD Application, Android Application, HTML, XHTML, XML, XSLT, Flash, Action Script, SEO, Photo shop, CADD Services Etc. We normally work on Project basis as well as hourly basis.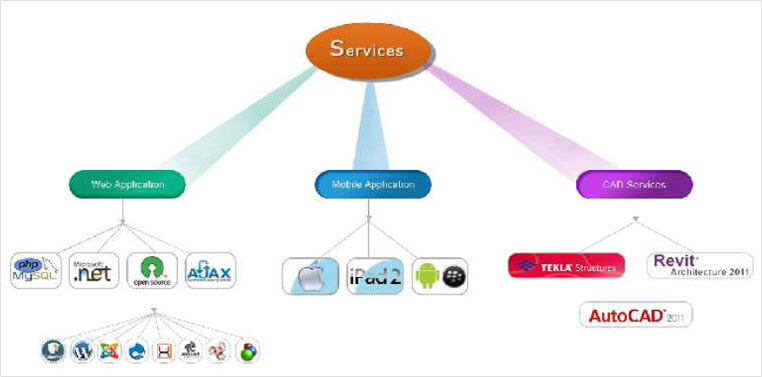 Silicon Valley's web development, mobile application or software development team is made up of multi-talented illustrators, Web Developers, Mobile Application Developers, Web designers, Writers and software developers, delivering the right mix of creative flair. Through our years of experience, Our team can created everything from single-page online or mobile applications to interactive database platform for large companies for various applications.
We take pride in our on time delivery and ability to meet quick turn around requests while exceeding customer quality demands and expectations. Customer Satisfaction continues to be of utmost importance to us. We have developed our core competence and aligning objectives at all levels so as to realize synergy in operations. It is our collaborative approach, creative input, and emphasis on economical solutions that has allowed us to develop an impressive and cost effective software solution to our clients.
Silicon Valley owes our success completely to our organized teamwork. We have professionals from various fields, who work as a close-knit group on each project we undertake. It's the sheer team spirit they spread and share that makes us proud
of ourselves. We owe everything that we have achieved, to three basic mantras dedication, passion and teamwork. No work can excel well without any teamwork. We are proud to have such dedicated team members in Silicon Valley. Without their determined hard work nothing would be possible for us. Our team members are highly qualified to assure web site design solutions suiting the client needs and to have a long-term value