Authentic deliverance of BIM Coordination Service by the most trusted Company
Reduce Drafting Charges with Sustainable BIM Coordination Service and BIM Coordination Drawings
Silicon Valley is a top-notch organization rendering varied BIM Engineering Services, withstanding a team of experienced BIM Modellers who possess unique skill sets that adds value to any BIM Project. We have unitary solutions to your BIM and CAD-related requirements. Our engineering team concentrates on the potential issues and always aims to deliver the best while using licensed software, like
Effective Implementation of BIM Coordination Service in AEC Industry
BIM Coordination Services | 3D Coordination Services
BIM Coordination extensively is a coordination process of different models and subjects concerning a BIM Project. We provide accurate BIM Coordination Drawings and CAD Services at market competitive prices, depending on the project size and location. With the help of BIM Coordination, the supply chain and management of the data points are prompted in the BIM process. 3D Coordination BIM involves the depiction of various standards and operations while constructing. A professional and specific skillset is employed for the installation of the construction design. BIM (Building Information Modeling) Coordination Services promotes the association of
HVAC Engineering Services
Architectural Engineering Services
Structural Engineering Services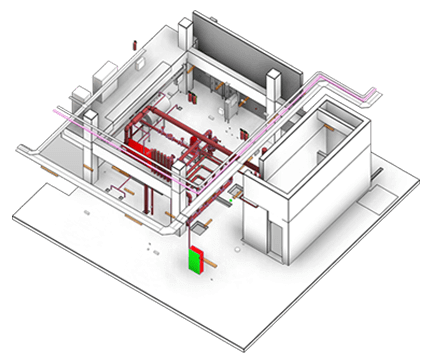 BIM Coordination enables managing different sectors while tailoring the disciplines and specifications, as stated in the construction documents. Our team combines the strategies, insights, and modern tools, which benefit our clients in obtaining better coordination services. We also offer undisputed MEP Engineering Coordination services, rendering pragmatic models and services to its clients.
MEP Coordination Services
BIM MEP Coordination Services
Revit MEP Coordination Services
Revolutionizing the BIM technology that improves the Coordination processes
We Offer The Following BIM Coordination Services & BIM Process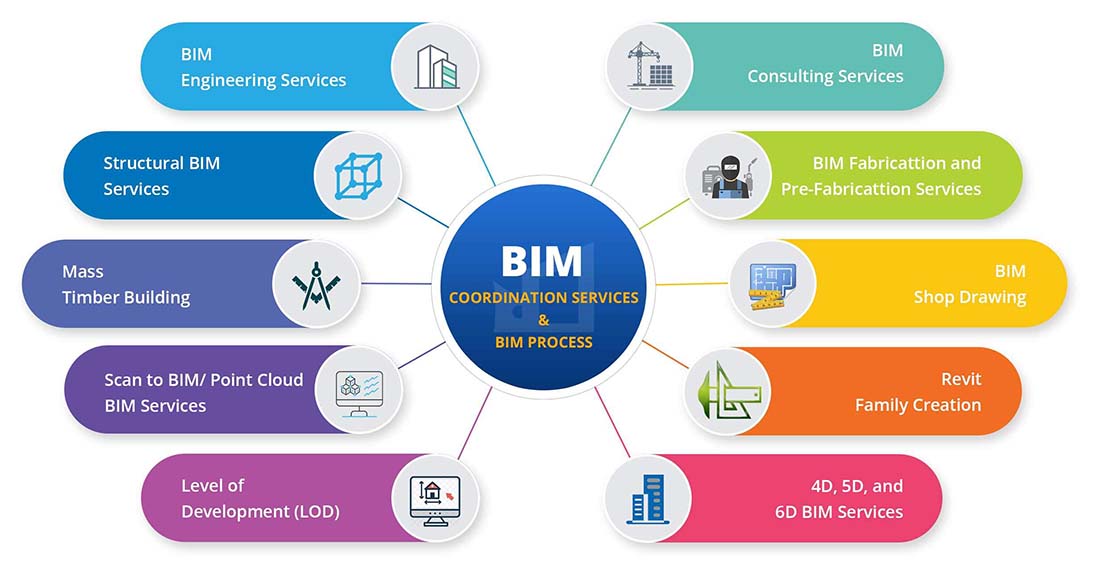 Effective Benefits of BIM Coordination Services
Delivering strong and efficient BIM services in different sectors like Industrial, Residential, and Commercial
For following an effective approach and accurate conclusion that BIM Coordination Services avails and sanctions the following benefits:
Simplifies the process of designing and drafting the 3D BIM model, permitting work among various departments, simultaneously
BIM Coordination leads to effortless synchronization among different divisions among the engineers, contractors, drafters, and others. This enhances the revolving issues before getting colossal. The team can easily share the idea, faults, and solve them in advance, making the design more real and factual.
The coordination report shared adds utility to the design structure. Better resources are incorporated, considering the report generated by the architects, enabling healthy changes to the project.
Augments the productivity ratio of the BIM Project, thereby economizing the time and cost utilized in the project
BIM Coordination reduces the estimated cost and the supervision cost of the building construction.
Operating on various software such as Revit and Navisworks, lowers the clashes, and fewer changes are performed while constructing.
How Silicon Valley is different from others in providing BIM Coordination Services?
Our company covers all the stages, from the crux to the final management of the project, and get hassle-free Coordinated Designs.
Economical
Deliverance of 3D BIM Coordination at cost-effective prices. The Modelers examine the data points as stated in the construction document.
Division & Allocation of Resources
This is the key feature, wherein the constructors determine the accuracy of asset allotment, with precision in the project design, and facility management.
Awareness of Modern Technology
The engineers keep themselves updated and upgraded with the latest technology and work with essential standards and regulations.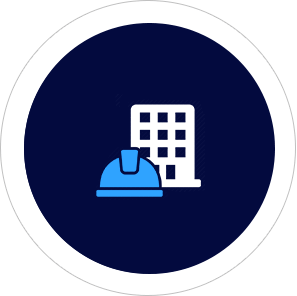 Organized Deliverance
The team coordinates with the clients and aids to ease in modification and guiding the contractors in accurately yielding BIM Revit Coordination Service.
Expert Engineers
The BIM Engineers have vast technical knowledge, which enables us to gain a competitive advantage and provide qualitative and quantitative support to the clients.
Intercommunication Facility
We provide easy communication deliverance with the authority of the company. Communication can be initiated via email, call, or virtual meetings.
Call to Action
We are at your service to deliver you the best service, for further queries related to BIM Services, contact us and get in touch with our experts today.
Frequently Asked Questions
Alor Setar
,
American Samoa
,
Ampang
,
Amsterdam
,
Andorra
,
Ang Mo Kio
,
Angola
,
Anguilla
,
Antananarivo
,
Antofagasta
,
Antwerp
,
Argentina
,
Arica Chile
,
Arizona
,
Arkansas
,
Armenia
,
Aruba
,
Asuncion
,
Auckland
,
Aurangabad
,
Australia
,
Austria
,
Azerbaijan
,
Bhutan
,
Birmingham
,
Bloemfontein
,
Bolivia
,
Bordeaux
,
Botswana
,
Bradford
,
Brampton
,
Brazil
,
Brazzaville
,
Brisbane
,
Bristol
,
British Virgin Islands
,
Broome
,
Bruges
,
Brunei
,
Buenos Aires
,
Bukit Batok
,
Bulgaria
,
Bunbury
,
Bundaberg
,
Buraydah
,
Burkina Faso
,
Burnie
,
Burundi
,
Busan
,
Chittagong
,
Choa Chu Kang
,
Chongqing
,
Christchurch
,
City of Brussels
,
City of Sydney
,
Clarendon Parish
,
Cochabamba
,
Coffs Harbour
,
Cologne
,
Colombia
,
Colorado
,
Comodoro Rivadavia
,
Comoros
,
Concepcion
,
Congo
,
Connecticut
,
Cook Islands
,
Copiapo
,
Cordoba
,
Corrientes
,
Costa Rica
,
Cote d Ivoire
,
Coventry
,
Croatia
,
Cuba
,
Curacao
,
Cyprus
,
Czech Republic
,
Dhaka
,
Djibouti
,
Dodoma
,
Doha
,
Dominica
,
Dominican Republic
,
Dongguan
,
Douala
,
Dubai
,
Dubbo
,
Dublin
,
Dunedin
,
Durban
,
Eldoret
,
England
,
Equatorial Guinea
,
Erbil
,
Eritrea
,
Estonia
,
Ethiopia
,
France
,
Frankfurt
,
Freetown
,
Fremantle
,
French Guiana
,
French Polynesia
,
Fujairah
,
Fukuoka
,
Fuzhou
,
Greater Sudbury
,
Greece
,
Greenland
,
Grenada
,
Grenoble
,
Guadalajara
,
Guadeloupe
,
Guam
,
Guangzhou
,
Guatemala
,
Guatemala City
,
Guelph
,
Guilin
,
Guinea
,
Guinea Bissau
,
Guiyang
,
Guyana
,
Gwangju
,
Hat Yai
,
Hawaii
,
Hefei
,
Hermosillo
,
Hillah
,
Himeji
,
Hiroshima
,
Hobart
,
Hokitika
,
Honduras
,
Hong Kong
,
Hungary
,
Hyderabad
,
Ipoh
,
Iquique
,
Iran
,
Iraq
,
Ireland
,
Isfahan
,
Isle of Man
,
Israel
,
Italy
,
Jinan
,
Johannesburg
,
Johor Bahru
,
Jordan
,
Kiribati
,
Kirkuk
,
Kisumu
,
Kitakyushu
,
Kitchener
,
Klang
,
Kobe
,
Kochi
,
Kolkata
,
Kota Bharu
,
Kota Kinabalu
,
Kowloon
,
Kuala Lumpur
,
Kuala Terengganu
,
Kuantan
,
Kuching
,
Kumamoto
,
Kunming
,
Kurashiki
,
Kuwait
,
Kuwait City
,
Kyoto
,
Kyrgyzstan
,
Liechtenstein
,
Liege
,
Lille
,
Lismore
,
Lithuania
,
Liverpool
,
London
,
London ca
,
Louisiana
,
Lower Hutt
,
Luanda
,
Ludhiana
,
Luoyang
,
Lusaka
,
Lushoto District
,
La Serena Chile
,
Lyon
,
La Rioja
,
Mendoza
,
Merida
,
Mexico
,
Mexico City
,
Michigan
,
Milan
,
Mildura
,
Minnesota
,
Miri Malaysia
,
Mississauga
,
Mississippi
,
Missouri
,
Mito
,
Miyazaki
,
Moldova
,
Mombasa
,
Monaco
,
Moncton
,
Mongolia
,
Monrovia
,
Montana
,
Montego Bay
,
Montenegro
,
Montpellier
,
Montreal
,
Montserrat
,
Morioka
,
Morocco
,
Mosul
,
Motueka
,
Mount Gambier
,
Mozambique
,
Muharraq
,
Mumbai
,
Munich
,
Muscat
,
Muttrah
,
Mwanza
,
Myanmar
,
Mymensingh
,
New Delhi
,
New Hampshire
,
New Jersey
,
New Mexico
,
New Plymouth
,
New York
,
New Zealand
,
Newcastle
,
Niagara
,
Nicaragua
,
Nice
,
Niger
,
Nigeria
,
Niigata
,
Nineveh Governorate
,
Ningbo
,
Niue
,
Noida
,
North Carolina
,
North Dakota
,
North Korea
,
Northern Mariana Islands
,
Norway
,
Nowra
,
Oruro
,
Osaka
,
Oshawa
,
Otorohanga
,
Ottawa
,
Ouagadougou
,
Oxford
,
Poland
,
Pontianak
,
Porirua
,
Port Elizabeth
,
Port Harcourt
,
Port Macquarie
,
Portmore Jamaica
,
Portugal
,
Posadas
,
Potosi
,
Pretoria
,
Puente Alto
,
Puerto Madryn
,
Puerto Montt
,
Puerto Rico
,
Pukekohe
,
Pune
,
Quebec City
,
Queenstown
,
Quilmes
,
Quilpue
,
Queanbeyan
,
Rio Cuarto
,
Río Gallegos
,
Riyadh
,
Rockhampton
,
Romania
,
Rome
,
Rosario
,
Rotorua
,
Rotterdam
,
Rouen
,
Russia
,
Rwanda
,
Shenzhen
,
Shepparton
,
Sherbrooke
,
Shijiazhuang
,
Shiraz
,
Sibu
,
Sierra Leone
,
Singapore
,
Sint Maarten
,
Slovakia
,
Slovenia
,
Sohar
,
Solomon Islands
,
Somalia
,
South Africa
,
South Carolina
,
South Dakota
,
South Korea
,
South Sudan
,
Soweto
,
Spain
,
Spanish Town
,
Sri Lanka
,
St Johns
,
Strasbourg
,
Sucre
,
Sudan
,
Sungai Petani
,
Surabaya
,
Surat
,
Suriname
,
Surrey
,
Suzhou
,
Swaziland
,
Sweden
,
Switzerland
,
Sydney
,
Sylhet
,
Syrian
,
Tokelau Vatican City
,
Tokoroa
,
Tokyo
,
Tonga
,
Toowoomba
,
Toronto
,
Toulouse
,
Townsville
,
Toyama
,
Toyohashi
,
Trelew
,
Trier
,
Trinidad
,
Tripoli
,
Trois Rivieres
,
Tsuen Wan
,
Tunis
,
Tunisia
,
Turin
,
Turkey
,
Turkmenistan
,
Tuvalu
,
Tweed Heads
,
Uruguay
,
Urumqi
,
US
,
USA
,
Utah
,
Utsunomiya
,
Uzbekistan
,
Upper Hutt
,
Victoria
,
Vietnam
,
Vina del Mar
,
Virginia
,
Visakhapatnam
,
Whanganui
,
Whangarei
,
Windhoek
,
Windsor
,
Winnipeg
,
Winterthur
,
Wisconsin
,
Wodonga
,
Wollongong
,
Wuhan
,
Wuxi
,
Wyoming
,
Xian
,
Xining
,
Yokohama
,
Yongin
,
Yuen Long Kau Hui
,
Zimbabwe
,
Zurich
,