Point Cloud BIM Services | Scan To BIM Services | BIM 3D Scanning Services
Delivering value to your Project using the Modern Approach. Create Accurate AS-Built BIM Models!
Scan To BIM Modeling applies to preparing a digital presentation of an existing building condition with its operational and material characteristics. Laser scanners simplify acquiring an ideal Point Cloud To BIM Services, then carried into the 3D BIM Software. Professional designers device the 3D BIM process of Silicon Valley, thereby accurately scanning the 3D laser scan data. Revit Scan to BIM is for developing an As-built BIM Model for replenishment and renewal. In the AEC Sectors, surveyors, proprietors, originators, architects, and widespread contractors & sub-contractors operate on BIM 3D Scanning with proper project techniques.
What is Point Cloud BIM Services?
3D Laser Scanning BIM comes into service when building construction requires some renovation, redoing, and reconstruction alterations. The 3D laser scanning gadget detects existing building clashes and resolves them comprehensively. The scanned data information arrives in terms of Pointers. It is in the form of Data Points when tonnes of such detected data information are connected to formulate the Point Cloud to Scan. The scanned points are then exposed to a 3D Modelling medium to construct an As-built model. The planned service of the Scan to Building Information Modelling Services process is for
Developing Authenticated As-Built drawings
Everything to know about Point Cloud Scan to BIM at Silicon Valley :
Point Cloud to BIM Service or Scan to BIM Service. It helps in the easy execution of preparing Point Cloud Data. Silicon Valley acknowledges delivering dedicated Scan to BIM Modeling Services while converting and turning BIM data into an enriched 3D Model. Once the data is collected, it is restructured, identified, rectified, and transformed into a 3D BIM Modeling Services. BIM is an entrusted organization that maintains certified architects and constructors who are reliable in witnessing the BIM points while completing the structural installation and composing authentic 3D Models.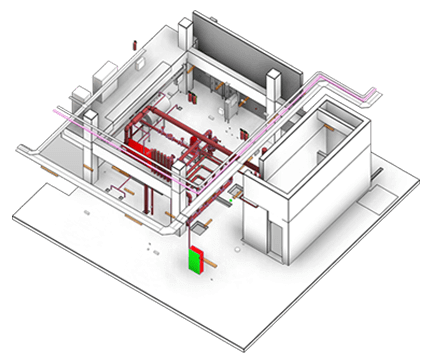 Silicon Valley includes the Point Cloud to BIM Services :
Scan to 3D model for architectural & structural components- 2D Floorings Plans, Elevation, and sectors from surveyed data.
3D Scan to CAD- BIM Construction through Point cloud.
Point cloud to MEP BIM Modelling- Recasting for modifying the existing building infrastructure.
Scan construction drawings, Point cloud to 3D model and Point cloud to Revit.
What is the procedure of Point to Cloud to BIM Service?
Applications of Scan to BIM
Let us discuss the applications operated while running through the lifecycle of BIM 3D Scanning for making integrated models.
Composition

The initial phase of designing is the composition of all the entities directed during the construction of the As-built Model. Then, it proposes the site survey to the designers and composite according to the building design.

Building

Building indulges a practical construction approach at the site. BIM widely represents the on-site construction of the BIM Model and construction works. This stage determines the differences between different building states, considering the codes and standards.

Structural Administration

During construction, for the final holding of the structure, one must initiate some management and documentation work. It includes accurate documentation proceedings. In addition, other building facility management must be created, such as management of the space, working methodology, and comprehensive development.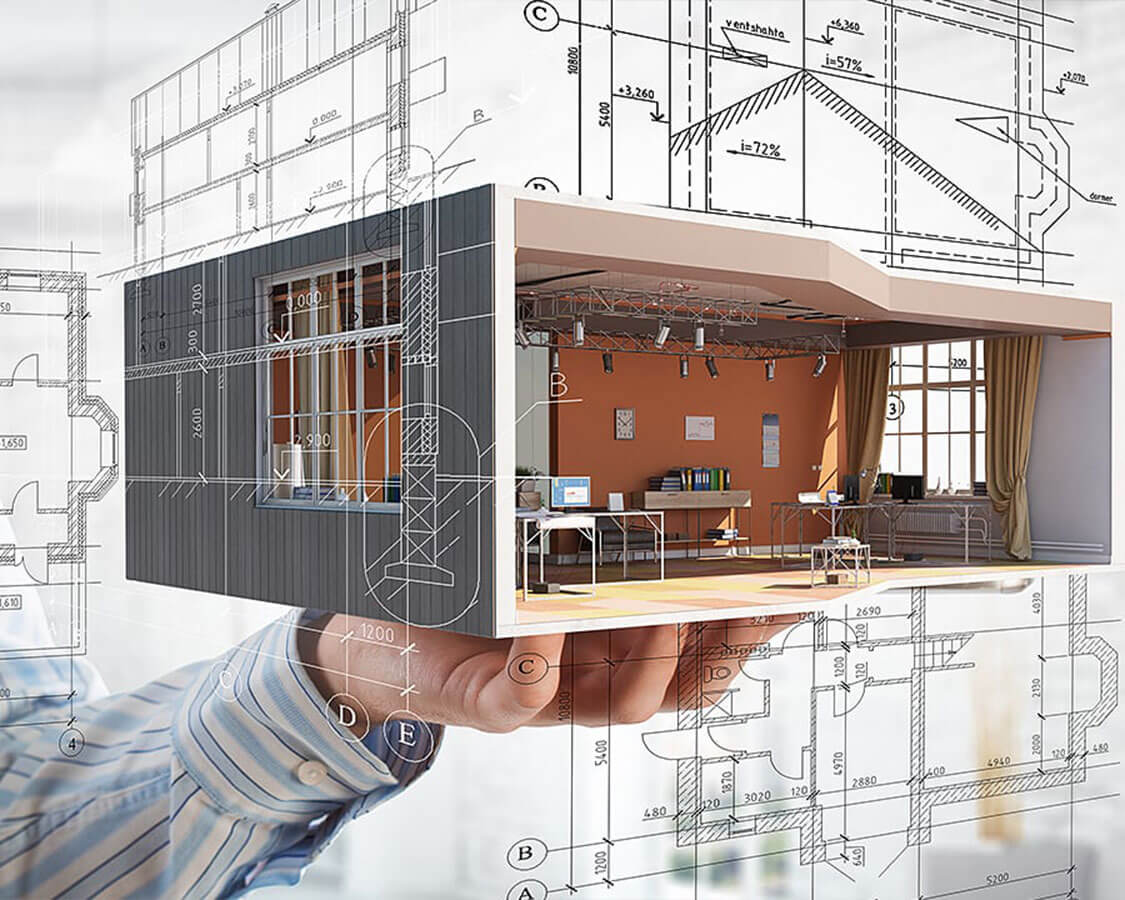 Why should you choose SIlicon Valley for outsourcing your Point Cloud to BIM Services?
Silicon Valley delivers Scan to BIM Modeling Services. The company possesses significant expertise and experience in recasting the Point Cloud Data into BIM using application-based software such as REVIT, AutoCAD, REVIT MEP, and other BIM software. We aim to accurately portray the building's pipes, fences, blocks, roofs, facades and clads. In addition, we have significant background in creating LOD 300 to LOD 500 Models for Architectural, Structural, MEP, and HVAC Models. Scan to BIM is an approach that uses a 3D laser scanning mechanism that potentially captures the As-built conditions.
Effective Imaginativeness: All the departments work together and hold a single aim of delivering the perfect work model. They decode the internal difficulties related to construction and solve the clients' hardships more efficiently. They aspire to proffer streamlined deliverance while using leading International Designing standards that are adhered to for an ideal BIM Coordination.
Quality Assessment / Quality Control: During final deliverance, the checker controls the components' quality while preparing the 3D Models and detecting the Point Cloud Scan. Accurate data security is to all the data and factual information provided.
Rapid turnabout time: The team operates to fulfil the requirements of its clients while working authentically on different patterns and automation techniques for immediate execution of BIM Scanning.
Diverse As-Built: Authenticating all the artful aspects and buildability possess planning, designing, and creating as per As-built Standards.
Software Expertise






Frequently Asked Questions
Alor Setar
,
American Samoa
,
Ampang
,
Amsterdam
,
Andorra
,
Ang Mo Kio
,
Angola
,
Anguilla
,
Antananarivo
,
Antofagasta
,
Antwerp
,
Argentina
,
Arica Chile
,
Arizona
,
Arkansas
,
Armenia
,
Aruba
,
Asuncion
,
Auckland
,
Aurangabad
,
Australia
,
Austria
,
Azerbaijan
,
Bhutan
,
Birmingham
,
Bloemfontein
,
Bolivia
,
Bordeaux
,
Botswana
,
Bradford
,
Brampton
,
Brazil
,
Brazzaville
,
Brisbane
,
Bristol
,
British Virgin Islands
,
Broome
,
Bruges
,
Brunei
,
Buenos Aires
,
Bukit Batok
,
Bulgaria
,
Bunbury
,
Bundaberg
,
Buraydah
,
Burkina Faso
,
Burnie
,
Burundi
,
Busan
,
Chittagong
,
Choa Chu Kang
,
Chongqing
,
Christchurch
,
City of Brussels
,
City of Sydney
,
Clarendon Parish
,
Cochabamba
,
Coffs Harbour
,
Cologne
,
Colombia
,
Colorado
,
Comodoro Rivadavia
,
Comoros
,
Concepcion
,
Congo
,
Connecticut
,
Cook Islands
,
Copiapo
,
Cordoba
,
Corrientes
,
Costa Rica
,
Cote d Ivoire
,
Coventry
,
Croatia
,
Cuba
,
Curacao
,
Cyprus
,
Czech Republic
,
Dhaka
,
Djibouti
,
Dodoma
,
Doha
,
Dominica
,
Dominican Republic
,
Dongguan
,
Douala
,
Dubai
,
Dubbo
,
Dublin
,
Dunedin
,
Durban
,
Eldoret
,
England
,
Equatorial Guinea
,
Erbil
,
Eritrea
,
Estonia
,
Ethiopia
,
France
,
Frankfurt
,
Freetown
,
Fremantle
,
French Guiana
,
French Polynesia
,
Fujairah
,
Fukuoka
,
Fuzhou
,
Greater Sudbury
,
Greece
,
Greenland
,
Grenada
,
Grenoble
,
Guadalajara
,
Guadeloupe
,
Guam
,
Guangzhou
,
Guatemala
,
Guatemala City
,
Guelph
,
Guilin
,
Guinea
,
Guinea Bissau
,
Guiyang
,
Guyana
,
Gwangju
,
Hat Yai
,
Hawaii
,
Hefei
,
Hermosillo
,
Hillah
,
Himeji
,
Hiroshima
,
Hobart
,
Hokitika
,
Honduras
,
Hong Kong
,
Hungary
,
Hyderabad
,
Ipoh
,
Iquique
,
Iran
,
Iraq
,
Ireland
,
Isfahan
,
Isle of Man
,
Israel
,
Italy
,
Jinan
,
Johannesburg
,
Johor Bahru
,
Jordan
,
Kiribati
,
Kirkuk
,
Kisumu
,
Kitakyushu
,
Kitchener
,
Klang
,
Kobe
,
Kochi
,
Kolkata
,
Kota Bharu
,
Kota Kinabalu
,
Kowloon
,
Kuala Lumpur
,
Kuala Terengganu
,
Kuantan
,
Kuching
,
Kumamoto
,
Kunming
,
Kurashiki
,
Kuwait
,
Kuwait City
,
Kyoto
,
Kyrgyzstan
,
Liechtenstein
,
Liege
,
Lille
,
Lismore
,
Lithuania
,
Liverpool
,
London
,
London ca
,
Louisiana
,
Lower Hutt
,
Luanda
,
Ludhiana
,
Luoyang
,
Lusaka
,
Lushoto District
,
La Serena Chile
,
Lyon
,
La Rioja
,
Mendoza
,
Merida
,
Mexico
,
Mexico City
,
Michigan
,
Milan
,
Mildura
,
Minnesota
,
Miri Malaysia
,
Mississauga
,
Mississippi
,
Missouri
,
Mito
,
Miyazaki
,
Moldova
,
Mombasa
,
Monaco
,
Moncton
,
Mongolia
,
Monrovia
,
Montana
,
Montego Bay
,
Montenegro
,
Montpellier
,
Montreal
,
Montserrat
,
Morioka
,
Morocco
,
Mosul
,
Motueka
,
Mount Gambier
,
Mozambique
,
Muharraq
,
Mumbai
,
Munich
,
Muscat
,
Muttrah
,
Mwanza
,
Myanmar
,
Mymensingh
,
New Delhi
,
New Hampshire
,
New Jersey
,
New Mexico
,
New Plymouth
,
New York
,
New Zealand
,
Newcastle
,
Niagara
,
Nicaragua
,
Nice
,
Niger
,
Nigeria
,
Niigata
,
Nineveh Governorate
,
Ningbo
,
Niue
,
Noida
,
North Carolina
,
North Dakota
,
North Korea
,
Northern Mariana Islands
,
Norway
,
Nowra
,
Oruro
,
Osaka
,
Oshawa
,
Otorohanga
,
Ottawa
,
Ouagadougou
,
Oxford
,
Poland
,
Pontianak
,
Porirua
,
Port Elizabeth
,
Port Harcourt
,
Port Macquarie
,
Portmore Jamaica
,
Portugal
,
Posadas
,
Potosi
,
Pretoria
,
Puente Alto
,
Puerto Madryn
,
Puerto Montt
,
Puerto Rico
,
Pukekohe
,
Pune
,
Quebec City
,
Queenstown
,
Quilmes
,
Quilpue
,
Queanbeyan
,
Rio Cuarto
,
Río Gallegos
,
Riyadh
,
Rockhampton
,
Romania
,
Rome
,
Rosario
,
Rotorua
,
Rotterdam
,
Rouen
,
Russia
,
Rwanda
,
Shenzhen
,
Shepparton
,
Sherbrooke
,
Shijiazhuang
,
Shiraz
,
Sibu
,
Sierra Leone
,
Singapore
,
Sint Maarten
,
Slovakia
,
Slovenia
,
Sohar
,
Solomon Islands
,
Somalia
,
South Africa
,
South Carolina
,
South Dakota
,
South Korea
,
South Sudan
,
Soweto
,
Spain
,
Spanish Town
,
Sri Lanka
,
St Johns
,
Strasbourg
,
Sucre
,
Sudan
,
Sungai Petani
,
Surabaya
,
Surat
,
Suriname
,
Surrey
,
Suzhou
,
Swaziland
,
Sweden
,
Switzerland
,
Sydney
,
Sylhet
,
Syrian
,
Tokelau Vatican City
,
Tokoroa
,
Tokyo
,
Tonga
,
Toowoomba
,
Toronto
,
Toulouse
,
Townsville
,
Toyama
,
Toyohashi
,
Trelew
,
Trier
,
Trinidad
,
Tripoli
,
Trois Rivieres
,
Tsuen Wan
,
Tunis
,
Tunisia
,
Turin
,
Turkey
,
Turkmenistan
,
Tuvalu
,
Tweed Heads
,
Uruguay
,
Urumqi
,
US
,
USA
,
Utah
,
Utsunomiya
,
Uzbekistan
,
Upper Hutt
,
Victoria
,
Vietnam
,
Vina del Mar
,
Virginia
,
Visakhapatnam
,
Whanganui
,
Whangarei
,
Windhoek
,
Windsor
,
Winnipeg
,
Winterthur
,
Wisconsin
,
Wodonga
,
Wollongong
,
Wuhan
,
Wuxi
,
Wyoming
,
Xian
,
Xining
,
Yokohama
,
Yongin
,
Yuen Long Kau Hui
,
Zimbabwe
,
Zurich
,