Hire AngularJS developer on board within an hour
Hire Angular Development Expert to upscale your Business. AngularJs web application developers facilitating your development.
Attract the right customers with stunning single-page Web Application Development for your company with Angular Programmers for Hire. Silicon Valley is one of the market-leading AngularJs Development company with an experience of 19+ years as an IT Consulting Firm that serves its clients across the globe with a wide range of solutions. Our professional Angular Front End Developer team programmes and explores the most reliable and adequate technology services to fulfil your application development requirements.
Experienced and certified AngularJs Developers.
Timely Delivery and Affordable Rates.
Communication with Developers Instantly.
Test the Websites at each stage of the Development Process.
Choose the Dedicated AngukarJs Developers from our Hiring Models
Full Time
Part Time
Hourly Basis
Full Time Dedicated Developers
8 Hours a day, 40 hours a week.
Total : 160 hours a month
2 Year Experienced: $ 1100.
3 year Experienced : $ 1350
4 year Experienced : $ 1500.
7 Year Experienced : $ 2000
Part Time Dedicated Developers
8 Hours a day, 20 hours a week.
Total : 80 hours a month
2 Year Experienced : $ 600
3 year Experienced : $ 700
4 year Experienced : $ 800
7 Year Experienced : $ 1100
Hire Developers on Hourly Basis
Any duration
Minimum 8 hours hiring.
2 Year Experienced : $ 10.
3 year Experienced : $ 11
4 year Experienced : $ 12.
7 Year Experienced : $ 15
Hire Full-Stack Angular Developer
Hire Full Stack Angular Software Developer in 1 hour to boost your company
At Silicon Valley - India, we have skilled and proficient Full Stack AngularJs Developers who Develop diverse Web Application Development. Our team of AngularJs Designers have the experience to develop all your Web Development Programmes from front-end to back-end technology. So outsource the best Full Stack Developer from our company to achieve your desired goal with a tone of solutions. To quickly and efficiently accelerate your front-end architecture, Angular Developers for Hire. To create easily customizable, engaging, and flexible front-ends using the most recent Angular developer tools and skill sets, hire an offshore AngularJs developer from us. For creating web applications for start-ups and large corporations, our Angular Developers Offshore draw on their core competencies in development and programming.
Mobile Application using AngularJs
Our company has an experienced AngularJs Developer team who develops various Mobile Applications with the Ionic Framework using the AngularJs Development programme with your precise requirement.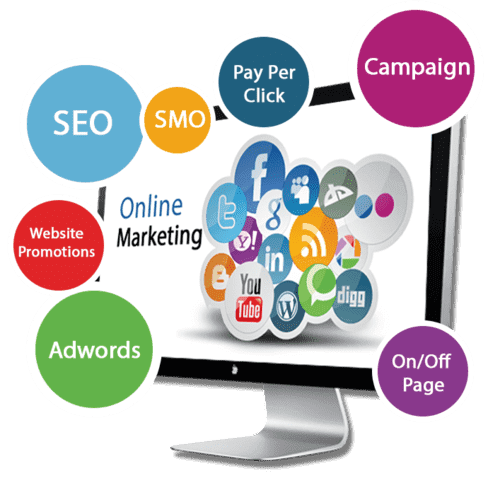 Online Business Development
Our developers use AngularJs adequately to offer component-rich online business applications, including shopping carts and instalments, as a part of our e-business development services.
We Understand your Web Development Needs in Better Way.
You can Hire Dedicated AngularJS Web Developers, Project Managers or a Support Team to enhance your website customization.
Custom Web Development
Our Programmers have the skills to evaluate the associated mechanism of web applications and their segments to help your tools and contribute to business technology on all platforms.
Project Maintenance and Support
Our Web Development Designers empower an attractive gateway with suitably coded scripts service to convey the client experiences on all the platforms for firm-specific development requirements.  
Business Analytics Interfaces
Our developers acquire the best AngularJs Development UI by including visually engaging graphs, charts and dashboards in your company's web  applications and guarantee you the best results.
Why Outsource AngularJs Development to Silicon Valley – India?
Outsource to Silicon Valley - India and get all web application solutions
Our skilled AngularJs Developers are very experienced and Certified. Our Testing team test the website at each stage of the development process to deliver bug-free Functionality as per the client's requirements. Our Developers are experienced in Developing Cloud-Based and Mobile App Development, including Online Business Development, Mobile Expertise, Business Analytics Interfaces, Modules & Integration Components through the AngularJs Development program. Outsourcing AngularJs Development to Silicon Valley - India gives you decision-making leadership experience and insights about visibilities to drive your firms successfully with our skilled AngularJs Developers.
Hire AngualrJs Developer who has the skill and experience to design secure web applications and complete your task on time according to your requirements. But suppose you hire an Angular Freelance Developer. In that case, they may not design and concentrate on an individual task and complete the allocated work on time as they can't maintain proper sequence and deliver it to the clients.
With Silicon Valley You Can Affordably:
Outsource AngularJs Designer
Outsource AngularJs Developer
Outsource AngularJs Programmer
Steps to Hire AngularJs Developers from Silicon Valley - India 
Choose the best that fits well within your budget without compromising the Quality 

We Offer Cost-Effective and Qualitative Services
When you are planning to Hire Developers, Silicon Valley is at your doorstep with end-to-end solutions for all your PHP Development Services and Customization requirements.
Hire Angular Developers in India: Flexible Engagement Models to Suit Your Project Requirements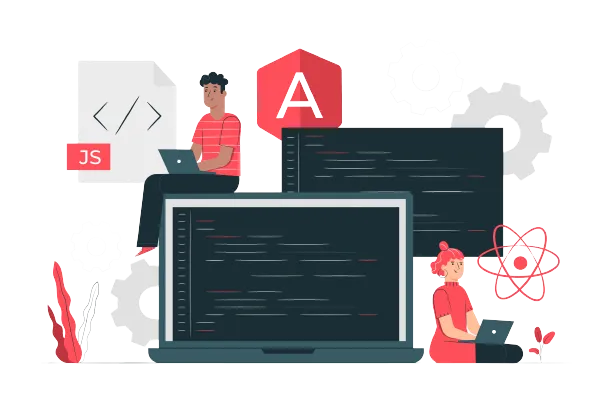 Want to hire Angular web developers from India? Then, you've come to the right place. Our team of expert AngularJS programmers can help you build scalable and robust web applications using the Angular framework. In addition, our flexible engagement models cater to your unique project requirements, ensuring you get the best value for your investment. When you hire Angular developers in India from us, you get access to a pool of talented professionals well-versed in the latest Angular technologies and tools. So whether you need to build a simple web application or a complex enterprise-level solution, our developers have the expertise to deliver high-quality results. So, if you're looking to hire AngularJS programmers in India, contact us today and discuss your project requirements. We'll help you find a suitable engagement model that fits your budget and timeline and deliver a solution that exceeds your expectations.
Hire Now
Frequently Asked Questions
Our Web Stack Development Verticals
We offer web development and web app development using various technologies. See our offerings below.