Outsource PHP Development - Outsource To PHP Programmer
Regardless of your industry or project complexity, we have a dedicated team of PHP developers ready to take your project to the next level.
PHP Application Development

The potential of PHP software development is boundless. Bring us your idea, and we'll handle the rest. Our software solutions are tailored to your business's unique needs, ensuring that they help you achieve your goals. Our top-tier PHP developers will design bespoke applications, features, and other products that generate value for your company. We are one of India's most affordable PHP application development companies offering robust and quick solutions.

PHP Consulting Services

Our PHP Consulting Services cater to businesses new to PHP and enterprises looking to maximize PHP application benefits. We approach each project holistically, creating a comprehensive roadmap prioritizing performance, usability, security, and value generation. In addition, we offer PHP website development and PHP software development with a quick turnaround time.

CRM Platforms

PHP is widely used in Customer Relationship Management (CRM) systems. Whether you need to create a CRM from scratch or upgrade your current solution, we've got a team on standby to help. Our mission is to enhance your business management, marketing, and analytics capabilities with cutting-edge technology. As a leading PHP outsourcing company, we have helped clients from different business domains implement CRMs for better management and increased ROI.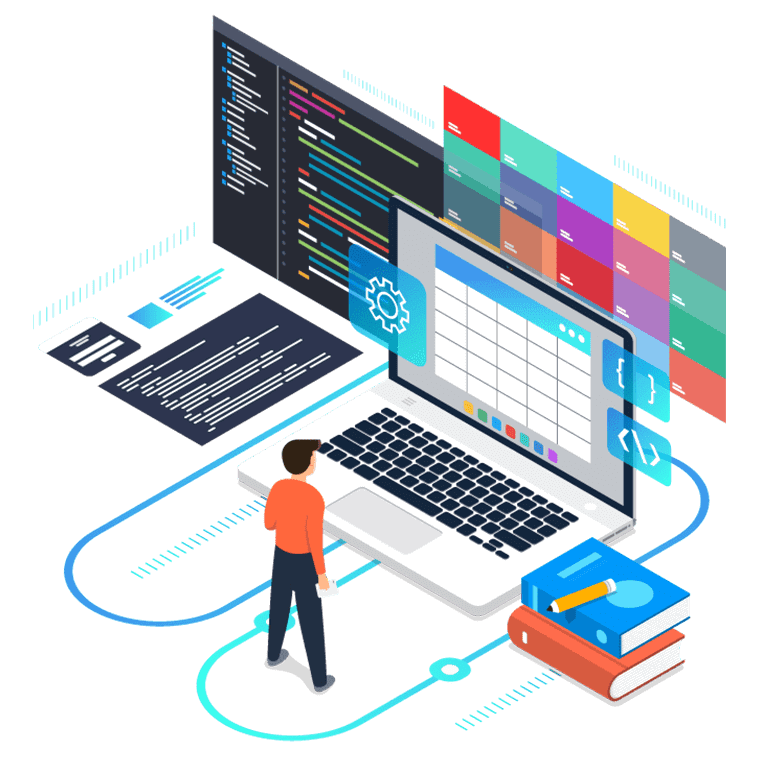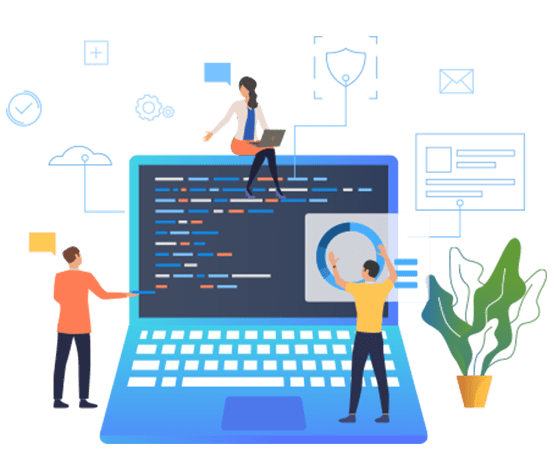 API Integrations

Our API integration services cover every aspect of your project. Our PHP developers have a successful track record of developing internal, private, and public API projects. We assist you in creating engaging experiences that seamlessly integrate with third-party services based on your project requirements and business goals. In addition, we provide highly-responsive web integrations. Summing up, we offer complete PHP development services at competitive prices.

Cloud Solutions

The cloud has revolutionized business operations, and our custom PHP development services can take it to the next level. We provide full-cycle development of PHP-based backend solutions, such as PaaS, SaaS, IaaS, and CMS. According to a report by MarketsandMarkets, the global cloud computing market size is expected to grow from USD 371.4 billion in 2020 to USD 832.1 billion by 2025, at a CAGR of 17.5% during the forecast period. So now is the perfect time to develop your cloud solution.
Outsource PHP Development And Work With Popular PHP Development Frameworks
PHP web development company delivering solutions that align with your goals.
PHP MVC Framework, Laravel PHP Framework, Yii Framework, PHP CodeIgniter, Cake PHP Development, and CMS Development are popular PHP development frameworks that can help you streamline and accelerate your PHP development projects. But what if you need the in-house expertise to work with these frameworks? That's where outsourcing PHP development comes in. Outsourcing PHP development allows you to tap into a pool of skilled developers who specialize in various PHP frameworks and can work with you remotely to build your project. Not only does outsourcing save you time and money, but it also ensures that your project is completed on time and to your specifications.
PHP MVC Framework
Our expert team of PHP MVC Framework developers uses advanced technology and methodology to give their best to clients. They build websites that are bug and error-free for your business needs.
Laravel PHP Framework
Our Laravel PHP Development Agency team has sufficient information on the scripting language. They build a responsive and attractive website that attracts the right customers for your firm.
Yii Framework
Our skilled PHP Software Development team works on all versions of Yii framework Development to deliver the most satisfactory results and solutions to clients while developing their web and mobile applications.
PHP CodeIgniter
Outsource your PHP CodeIgniter Development to us, as our firm has the best coders. They create engaging websites that are robust, scalable, and impressive for your firm using various developing tools.
Cake PHP Development
Our PHP Development experts have skills with backend server-side, front-end client-side scripting language, database, and coding scripting for your web app development through Cake PHP Framework. 
CMS Development
We have a well-versed pool of PHP Development teams who are experts in open-source CMS Development like Magento, WordPress, Joomla, and Drupal. In addition, we build custom and successful websites.
Why Outsource PHP Development Services?
PHP's dominance and growth show its the most loved web programming language.
Affordable Outsourcing
According to a report by Statista, the global IT outsourcing market size in 2020 was valued at $320.64 billion and is expected to reach $587.30 billion in 2027. IT Outsourcing is becoming increasingly popular due to its cost-effectiveness and ability to tap into a global talent pool.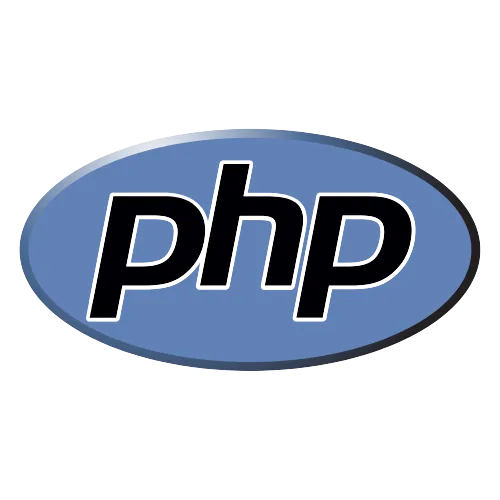 Most Popular Language
According to a report by w3techs, PHP is a popular server-side scripting language used by over three-quarters of all websites. It's versatility and open-source nature make it a top choice for web development. PHP is used by 77.4% of all the websites on the Internet today.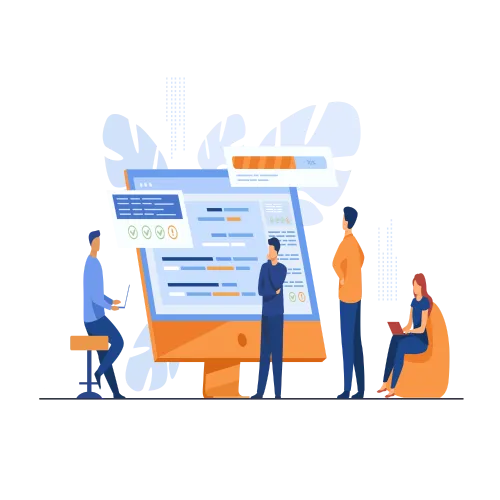 Experienced Talent Pool
According to a report by Clutch, India is among the top outsourcing destinations for PHP development. India offers a pool of skilled developers at affordable rates, making them an attractive option for businesses looking to outsource PHP development services.
Why Outsource PHP Development Services To Silicon Valley - India
With more than 19 years in PHP development, Silicon Valley Infomedia Pvt. Ltd. offers robust and cost-effective PHP solutions. In addition, we leverage the experience of our in-house PHP developer to deliver some of the best PHP-based software benefits.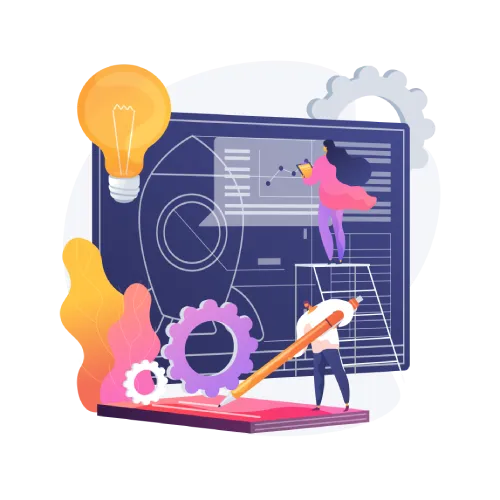 Strategic Software Design
Our software is designed for stability, with load balancing, system health checks, and failure isolation features. Additionally, we ensure scalability for future growth and employ responsive front-end designs through backend optimization with asynchronous calls.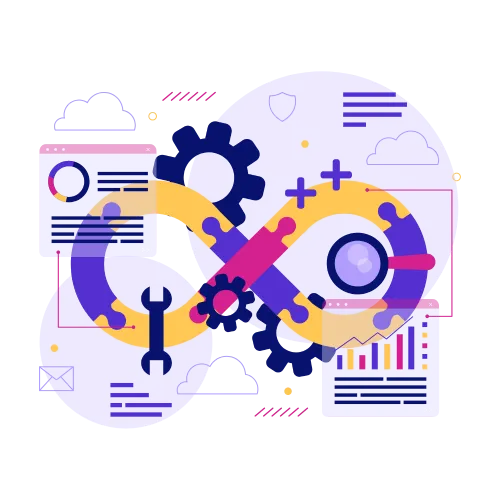 Versatility Across Industries
Our team is well-versed in various sectors, including healthcare, banking, logistics, e-commerce, manufacturing, and professional services. This breadth of experience allows us to deeply understand your business's unique requirements and deliver tailored solutions.
Expertise In Advanced Technologies
Our team competes in cutting-edge technologies such as AI, IoT, and predictive analytics. This expertise enables us to give you a competitive edge with custom software solutions that utilize the latest advancements. Our large pool of skilled PHP developers makes this possible.
A Large Pool Of PHP Developers
We host highly skilled PHP developers with extensive experience working with popular PHP development frameworks such as Laravel, Yii, CodeIgniter, and CakePHP. This allows us to quickly and efficiently assemble a team best suited for your project requirements.
30
PHP Developers
Certified & Skilled
100
Projects
Implemented Seamlessly
10
PHP Frameworks
Expertise & Proficiency
Why Does Three Fourth Of All Websites Use PHP?
PHP has been utilized by major corporations like Facebook, Spotify, and Slack in various capacities.
Popular CMS

Leading content management systems like WordPress, Joomla, and Drupal are PHP-based. Such platforms are perfect for creating online stores, news portals, and corporate sites.

Rich Framework Ecosystem

PHP is used to develop complex web services that require non-packaged solutions. Frameworks like Symfony and Laravel, libraries, and utilities make it easy to perform complex tasks.

Easy Hosting And Scalability

PHP's popularity makes configuring infrastructure efficient, and most virtual hosting companies support it. Cloud services like AWS Lambda allow easy scaling.

Multiple Database Options

PHP is compatible with various databases, including non-relational options like ElasticSearch and MongoDB.

Regular Updates And Support

Annual updates keep PHP current, and the upcoming release will offer a multi-threading of operations, making PHP a continually evolving language.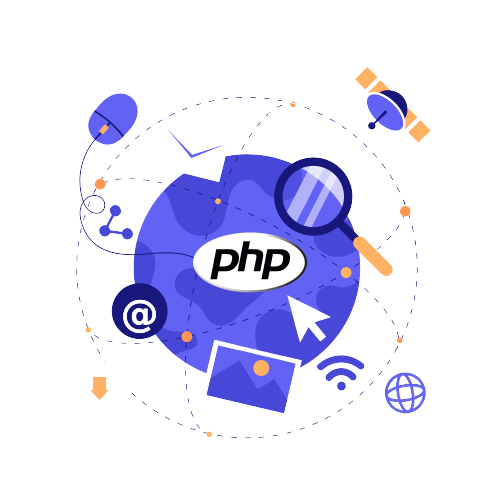 Ranked #1 As A Most Affordable PHP Website Development Company.
We follow meticulously derived workflows to deliver the best and most affordable PHP development experience.
Transparency and Integrity
We report and update you regarding the project daily or weekly and even accept your necessary ideas and suggestions whenever required. Furthermore, our clients can connect to the developers via messenger, call, or mail.
Our prosperity lies in your fulfillment. We use the latest technologies and methodologies to meet your needs and deliver attractive, secure, adaptable, and easy-to-use business solutions and services.
Devoted Team of Developers
As a leading PHP development company, we offer a profoundly skilled and experienced passionate group of designers for your project undertaking. The team is knowledgeable in working with the most appropriate business solutions.
We deliver budget-friendly market costs with reliable quality. Get outstanding outcomes for your business project under the passionate and skilled PHP Development Company's team.
Outsourcing PHP Development to India
was never so affordable.
Frequently Asked Questions