Hire Offshore QA Team to Build Robust and Responsive Websites 
Endow your Software with an Analytics-Driven, AI-Led QA and Testing Approach
Our QA Software Testers use the most advanced automation QC tools. Likewise, our Quality Control Analyst uses advanced testing tools to test your web applications. Finally, hire our IT QA Tester, your one-stop solution for all your software testing services. Be it web or mobile, our light-footed and productive QA software test team will test your application automatically to ensure a bug-free, reliable and robust application. Our IT Software Testing team work with the most automated Quality Control testing tools to give the best for your Web Development. We have a long list of motivations to be known as the top QA Software Tester as we trust in learning from all our previous clients. They comprehend both technical and social ethics from every task or project.
Top QA/QC Tester
Qualitative Services
Flexibility of Hiring Models
Top-level Testing Tools
Choose the Dedicated tester Developers from our Hiring Models
Full Time
Part Time
Hourly Basis
Full Time Dedicated Developers
8 Hours a day, 40 hours a week.
Total : 160 hours a month
2 Year Experienced: $ 1100.
3 year Experienced : $ 1350
4 year Experienced : $ 1500.
7 Year Experienced : $ 2000
Part Time Dedicated Developers
8 Hours a day, 20 hours a week.
Total : 80 hours a month
2 Year Experienced : $ 600
3 year Experienced : $ 700
4 year Experienced : $ 800
7 Year Experienced : $ 1100
Hire Developers on Hourly Basis
Any duration
Minimum 8 hours hiring.
2 Year Experienced : $ 10.
3 year Experienced : $ 11
4 year Experienced : $ 12.
7 Year Experienced : $ 15
Hire QA Tester to have the Best App Experiences
Software Tester for Elegant and Complete Testing Solutions
Our QA Software Tester has skills and experience in testing websites and applications as per your requirements and gives regular updates on your projects. Our IT QA Tester uses the best tools and techniques for enhancing the reliability, quality and execution of websites and mobile applications. Hire a Quality Control Analyst full-time, part-time, hourly or task-based as per your firm requirements. We have knowledgeable and proficient specialists to work with your undertaking whenever.
Manual QA testing
We leverage experience manual QA and testing services at each cycle to find the mistakes and resolve them before conclusive conveyance is planned. Be it GUI testing, smoke testing, data set testing or whatever else, our IT QA Tester has skills with all testing zones. So hire a Software Tester from us and ensure top-performing advanced solutions.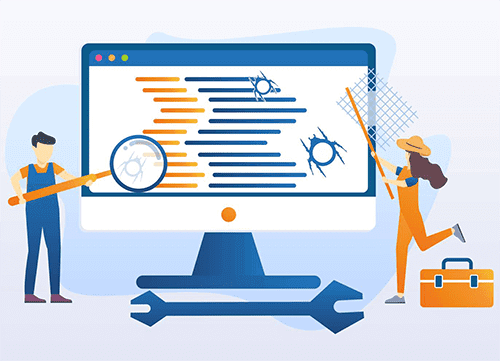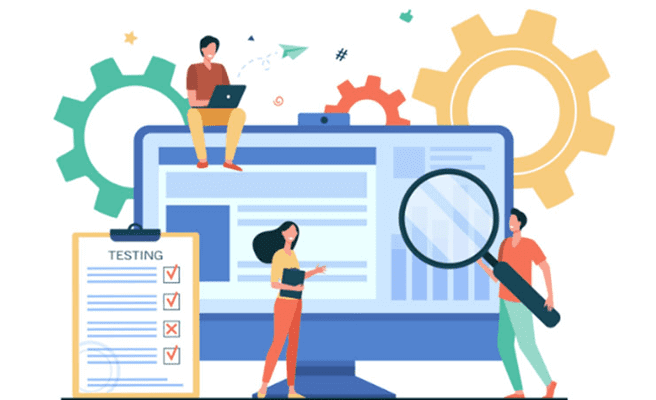 Expert QA Consultation
Every firm faces several challenges, such as backtracking or bug fixing, that might create a setback for the project launch. In such cases, hiring our proficient IT Quality Control Analyst in India to have experienced and skilled in the best programming techniques enables them to develop all the QA phases effectively.
Hire a Software Tester from Silicon Valley - India
Hire a Software Tester to Acquire the Best Outcomes for your Software Development
Web App Testing
In an innovation-driven world, immaculate online application testing is essential that can't be disregarded by any company without a doubt. That brings into the image the instrumentality of web application testing services.
Mobile App Testing
If your firm faces any challenges with mobile app testing and does not have an opinion on how to test your mobile app across various devices, Hire our mobile application testing services to accomplish the best quality of mobile applications.
Automation Testing
As an across-the-board leading test automation testing service, hire our exceptionally experienced Quality Control Testers. The suggested team is among the top in delivering adequate automation testing solutions.
Hire Offshore QA Team to Assure your Software's Stability
Hire Software Tester from Silicon Valley - India at One-Third of the Cost
SiliconValley India has a dedicated test team who integrates the latest and proper IT Software Testing system for quality affirmation. Our Software Tester team tests web and programming in windows, mac and Linux working frameworks with cross-browser compatibility. Outsourcing your testing necessity, you can get quality confirmation tests with top-quality testing tools. Our Software Tester team can do functionality, logic, security, scripting standards testing etc.
Steps to Hire a Software Tester from Silicon Valley - India
Choose the best that fits well within your budget without compromising the Quality

We Offer Cost-Effective and Qualitative Services
When you are planning to Hire a Tester, Silicon Valley is at your doorstep with end-to-end solutions for all your Software Testing
Frequently Asked Questions