Yii Framework Development
Yii observes an outcome-oriented approach and is perfect for making extensive and complex Web Application Development with Yii. The clarity of the code makes it easy to use and quick. Today, Yii is a standard stage for PHP Development. Our client-driven approach has previously delivered a lot of assistance, and we realize it will hold up well in the future. Our PHP Framework Development specialists endeavours to give nonstop, powerful help, limiting the requirement for rehashed contacts and keeping from undesirable deferrals.
As a top-rated Yii Development Company, we have an expert Yii Framework Development team of developers who provide cutting-edge Yii Development Services to create frontend and backend cross-platform mobile applications for Android and iOS. Yii Framework is a world-class technology regularly utilized for web application development with Yii that executes an MVC design in light of its parts.
Build Professional Yii Web Application with our Yii Web Development Services
Yii Framework is an Open Source Development platform that gives programmers the quickest way to create complicated web application development with Yii. Silicon Valley is a leading Yii Web Development Company in India that offers the best Yii Framework Development Services.
Custom Yii Web Development
We have an expert team of Yii framework development that provides custom-tailored YII websites and apps that let you compete in the market. At Yii PHP Framework Development India, our YII Framework developers are motivated to give you the most incredible view.
Yii CMS Website Development
Under the Magento extensions standards accepted by the Magento marketplace, we can offer you a website with flawless code. The Yii CMS is simple to operate and adequate. Our YII framework specialists can create a suitable CMS for websites that aid in easy content management.
Yii Migration Solutions
Now, with the assistance of our knowledgeable team, transform your website into a Yii-powered platform. We guarantee a smooth conversion for improved portal performance and display. If you use our Yii migration service, you won't be disappointed that we ensure it.
Yii Theme Customization
Our ultimate objective is to exceed your expectations and provide a top-notch Yii website that satisfies your business demands, and we will stop at nothing to get there. As a result, we take the utmost care when working on every element, from envisioning to designing.
Yii Extension Development
Yii extensions are essential to improving the functionality of your website and application and keeping users on it for as long as feasible. Hire our Expert Yii framework team to enhance the functionality of your business portal and bespoke extensions.
YII Support & Maintenance
We support and maintain even after you have your website or app so that you may ask for our advice and help if you run into any technical issues or have any questions while working on it. In addition, we make sure that all YII development processes run smoothly and seamlessly.
Why prefer the Yii Framework for Web Development?
Yii is a PHP framework that is designed primarily for creating web applications. It is rich in features, high-quality, secure and fully functional.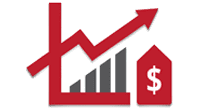 Highly extensible
The benefit of adopting this PHP framework is how extendable it is. This indicates that since every Yii component is essentially expandable, it can be customised to match your company's needs and objectives.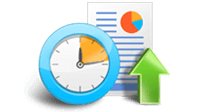 Reduced Development Time
Yii provides solutions to automate a variety of repetitive chores in the project. The developer can now devote their time and effort to more fundamental tasks. Additionally, you may easily personalise your app.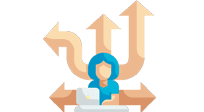 Greater Efficiency
No company wants a slow website, and the Yii framework gives you options to make your online application faster. You can choose any system using API to its cache components like Yii/cache.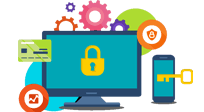 Provision for Testing
For developers and business owners, Yii is a popular and desirable option for the PHP testing frameworks like Codeception. Unit creation, acceptance testing, and functional testing are simple procedures.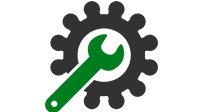 Streamlined Security
We don't need to explain how important security is for any website or service, and Yii can help you unwind and reduce your workload in this area. It assures efficient security elements and technologies.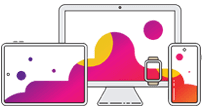 Simple to Install
Installation is a quick and straightforward process. Once the composer has downloaded the Yii framework's fundamental structure, developers can rapidly link the files to the database and configure the database.
Frequently Asked Questions
Abbotsford
,
Abha
,
Abidjan
,
Abu Dhabi
,
Abuja
,
Accra
,
Addis Ababa
,
Adelaide
,
Africa
,
Ahmedabad
,
Ahvaz
,
Ajman
,
Al Ain
,
Al Jahra
,
Al Rayyan
,
Alabama
,
Alaska
,
Albania
,
Albany
,
Albury
,
Alexandria
,
Algeria
,
Algiers
,
Alice Springs
,
Baghdad
,
Bahamas
,
Bahia Blanca
,
Bahrain
,
Balikpapan
,
Ballarat
,
Bandar Lampung
,
Bandung
,
Bangkok
,
Bangladesh
,
Barbados
,
Bariloche
,
Barisal
,
Barrie
,
Basra
,
Batam
,
Bathurst
,
Beijing
,
Belarus
,
Belgium
,
Belize
,
Bendigo
,
Bengaluru
,
Benin
,
Benin City
,
Berlin
,
Bermuda
,
Cabo Verde
,
Cairns
,
Cairo
,
Calgary
,
California
,
Caloocan
,
Cambodia
,
Cambridge
,
Canada
,
Canberra
,
Cape Town
,
Cardiff
,
Caribbean Netherlands
,
Casablanca
,
Cayman Islands
,
Central African
,
Chad
,
Chandigarh
,
Changchun
,
Changsha
,
Changwon
,
Changzhou
,
Charleroi
,
Chengdu
,
Chennai
,
Chiang Mai
,
Chiba
,
Chile
,
Chillan
,
China
,
Daegu
,
Daejeon
,
Dakar
,
Dalian
,
Dammam
,
Dar es Salaam
,
Dargaville
,
Darwin
,
Davao
,
Delaware
,
Denmark
,
Devonport
,
Ecuador
,
Ede
,
Edinburgh
,
Edmonton
,
Egypt
,
El Alto
,
El Salvador
,
Falkland Islands
,
Faroe Islands
,
Federated States of Micronesia
,
Fiji
,
Finland
,
Florida
,
Formosa
,
Foshan
,
Gabon
,
Gaborone
,
Gambia
,
Gatineau
,
Geelong
,
George Town
,
Georgia
,
Georgia
,
Geraldton
,
Germany
,
Ghana
,
Ghana
,
Ghent
,
Gibraltar
,
Gisborne
,
Gladstone
,
Glasgow
,
Gold Coast
,
Goyang
,
Haikou
,
Haiti
,
Hakodate
,
Halifax
,
Hamad Town
,
Hamamatsu
,
Hamburg
,
Hamilton
,
Hamilton CA
,
Hangzhou
,
Harare
,
Harbin
,
Hastings
,
Iceland
,
Idaho
,
Illinois
,
Incheon
,
India
,
Indiana
,
Indonesia
,
Invercargill
,
Iowa
,
Jabalpur
,
Jaipur
,
Jamaica
,
Japan
,
Jeddah
,
Kagoshima
,
Kajang
,
Kalgoorlie
,
Kampala
,
Kanazawa
,
Kano
,
Kansas
,
Karaj
,
Karbala
,
Kawasaki
,
Kawerau
,
Kazakhstan
,
Kelowna
,
Kentucky
,
Kenya
,
Kermanshah
,
Khamis Mushait
,
Khartoum
,
Khobar
,
Kigali
,
Kikuyu
,
Kingston
,
Kingston CA
,
Kinshasa
,
Lagos
,
Laksam Upazila
,
Lanzhou
,
Laos
,
Lapu Lapu
,
Latvia
,
Launceston
,
Lausanne
,
Lebanon
,
Lesotho
,
Leuven
,
Levin
,
Liberia
,
Libreville
,
Libya
,
Luxembourg City
,
La Paz
,
La Plata
,
Macau
,
Macedonia
,
Mackay
,
Madagascar
,
Madurai
,
Maebashi
,
Maine
,
Maitland
,
Makassar
,
Malacca City
,
Malawi
,
Malaysia
,
Maldives
,
Mali
,
Malindi
,
Malta
,
Manado
,
Manama
,
Manchester
,
Mandurah
,
Manila
,
Maputo
,
Mar del Plata
,
Markham
,
Marseille
,
Marshall Islands
,
Martinique
,
Maryland
,
Mashhad
,
Massachusetts
,
Matsumoto
,
Matsuyama
,
Mauritania
,
Mauritius
,
Mayotte
,
Mbeya
,
Mecca
,
Medan
,
Medina
,
Melbourne
,
Nagasaki
,
Nagoya
,
Nairobi
,
Najaf
,
Najran
,
Nakuru
,
Namibia
,
Namur
,
Nanchang
,
Nanjing
,
Nanning
,
Nantes
,
Napier
,
Naples
,
Nara
,
Narayanganj
,
Nauru
,
Nebraska
,
Nelson
,
Nepal
,
Netherlands
,
Neuquen
,
Nevada
,
New Caledonia
,
Oakville
,
Oamaru
,
Ohio
,
Okayama
,
Oklahoma
,
Oman
,
Oregon
,
Paeroa
,
Palau
,
Palembang
,
Palestine
,
Palmerston North
,
Panama
,
Papua New Guinea
,
Paraguay
,
Paraparaumu
,
Paris
,
Pekanbaru
,
Pennsylvania
,
Perth
,
Peru
,
Petaling Jaya
,
Philippines
,
Pietermaritzburg
,
Qatar
,
Qatif
,
Qingdao
,
Qom
,
Rabat
,
Rajshahi
,
Rancagua
,
Ras al Khaimah
,
Regina
,
Reims
,
Rennes
,
Resistencia
,
Reunion
,
Rhode Island
,
Riffa
,
Sagamihara
,
Saguenay
,
Saint Lucia
,
Sakai
,
Salmiya
,
Salta
,
Samoa
,
San Juan
,
San Lorenzo
,
San Luis
,
San Marino
,
San Miguel de Tucuman
,
San Salvador de Jujuy
,
Sandakan
,
Santa Cruz de la Sierra
,
Santa Fe
,
Santa Rosa
,
Santiago
,
Santiago del Estero
,
Sanya
,
Sapporo
,
Saskatoon
,
Saudi Arabia
,
Seeb
,
Semarang
,
Sendai
,
Senegal
,
Seoul
,
Serbia
,
Seremban
,
Seychelles
,
Shah Alam
,
Shanghai
,
Sharjah
,
Shenyang
,
Tabriz
,
Tabuk
,
Taiwan
,
Taiyuan
,
Tajikistan
,
Takamatsu
,
Talca
,
Tamworth
,
Tandil
,
Tanzania
,
Tarija
,
Tasikmalaya
,
Tauranga
,
Tehran
,
Temuco
,
Tennessee
,
Texas
,
Thailand
,
Thames
,
Thiruvananthapuram
,
Thunder Bay
,
Tianjin
,
Tijuana
,
Timor Leste
,
Togo
,
UAE
,
Uganda
,
UK
,
Ukraine
,
Ulsan
,
United Arab Emirates
,
United Kingdom
,
United States of America
,
United States Virgin Islands
,
Valparaiso
,
Vancouver
,
Vanuatu
,
Venezuela
,
Venice
,
Vermont
,
Wagga Wagga
,
Waitakere City
,
Wakayama
,
Warrnambool
,
Washington
,
Wellington
,
Wenzhou
,
West Virginia
,
Western Sahara
,
Westport
,
Xiamen
,
Yantai
,
Yaounde
,
Yellowknife
,
Yemen
,
Zambia
,
Zhengzhou
,
Zhuhai
,