Fully-fledge Open Source Web Development Services
Advance your Business by Operating the Capability of our Open Source Web Development Platform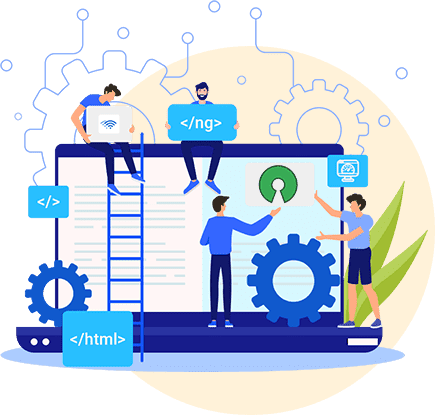 Silicon Valley is a leading Open Source Development Company in India. Our professional team of Open Source Programming languages help to grow your business at an affordable cost and uniqueness in your project. Our skilled Open Source Development team joined with our different industry experience empowers us to plan and convey reliable, scalable, robust and quickly sent Open Source integration, web applications, programming solutions, versatile applications etc. We give open-source web-based custom solutions that deliver comprehensive adaptability and command over the web-based channels, making websites that offer a balanced client experience utilizing SEO, index the executives, and different promoting tools. We operate top-level technology to build reliable and scalable Open Source programming solutions for business processes and give essential information across multiple platforms.
Cutting-edge Open Source Web Development for your business needs will support you in scaling new levels in your business.
Joomla Development
We have high skills and experience Joomla development team and give mobile-friendly and fully-functional Joomla design and development services. Our proficient Joomla developers can help you with Joomla customization solutions that satisfy all your business requirements. Profoundly reliable and robust Joomla site to extend your business reach.
WordPress Development
As a leading company, we highly esteem giving first-rate insight by providing top-rated WordPress development services to clients across the globe. We have expertise in making the substance creation process less complex and support your website updated regularly. We build fully-functional and secure websites for our developing business.
Magento Development
We are a top-notch Magento development company with established skills in eCommerce web development. Leverage Magento Developers as we provide customize Magento solutions. Open Source Platform full feature reliability SEO Friendly. Our skilled and experienced Magento developers provide exceptional Magento development services.
Drupal Development
We offer budget-friendly and secure Drupal web development services and build websites which succeed in execution and look similarly outstanding across different gadgets and programs. We are professionals in custom module development that make your websites powerful and super fast and give an incredible client experience.
OsCommerce Development
OsCommerce is an open-source E-Commerce WordPress store answer for building a unique eCommerce shopping basket. It is a flexible PHP-based eCommerce stage that enables enterprises with a tailor-made online store. Our expert team of QC analysis help in application development by eliminating bugs and making it quality supported.
VTiger CRM Development
We are engaged in supporting your business deals by giving the most ideal Vtiger CRM Development solutions. Leverage our expert team for top-nitch Vtiger CRM services and deliver a project on time. We provide custom solutions that are client-prevailing and cost-effective, which makes us one-stop services for Vtiger CRM customization.
Fetch the Best Open Source Web Development Platform Solutions
Silicon Valley is a client-driven application software company that operates all open source technology and features to create custom-tailored business applications.
Open Source Consulting & Advisory

As a top-notch Open Source Development company, give consultancy services for developing Open Source techniques for your business. Our experienced developers deliver the most appropriate open-source solution for well-known and emerging businesses.

Open Source Application Development

Our skilled developers create Open Source applications that are predominant in effectiveness. We also develop Open Source applications by recognising versatility and client-rich elements that are great for the cutting-edge, dynamic business.

Open Source eCommerce Development

We assist in making open source eCommerce applications that work with effectively customisable exchanges with clients. Our Open Source Web Development Services lead to the growth of responsive, high- quality and secure eCommerce solutions.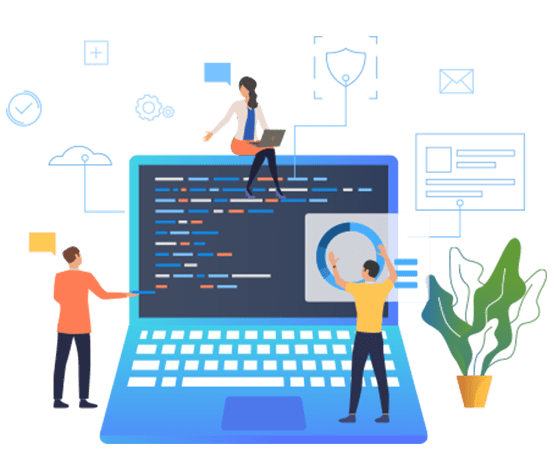 Open Source CRM Solutions

We provide top-level Open Source CRM solutions that are reliable and secure in creating open-source applications for business requirements. Operate our CRM solutions for programming, which is easy to operate, ensuring a problem-free experience for clients.

Open Source Integrations

We offer top-tier services to integrate your current IT solutions with open source to make them customized and practicable across stages. Our firm Open source solutions build possibilities to keep further developing your business programming.

Economical Architecture Solutions

We offer benefits that use open source rich features to build your information design ideally while securing productivity. Our solutions give user-friendly help and supervise business information through the advancement lifecycle.
We Offer Top-Graded Open Source App Development Services
Yii Development
Our Yii designers offer a perfect improvement climate with more prominent application execution, versatility, and security.
Zend Development
We operate Zend Development to convert ordinary and inheritance solutions into completely versatile solutions.
CodeIgniter Development
We give CodeIgniter Development that interprets perplexing coding errors into precise codes assuring high execution for your application.
Joomla eCommerce Solutions
We make you sell anything, wherever with significantly versatile and flexible Joomla eCommerce solutions/Shopping card solutions.
Ionic Development
We proffer Ionic Development to companies to create proficient versatile applications with a one-shared code base.
UI and UX Design
We render applications with an enriched Look and Feel by building web and versatile applications that are elegant and smooth in execution.
Key Edges of selecting Open Source Development Services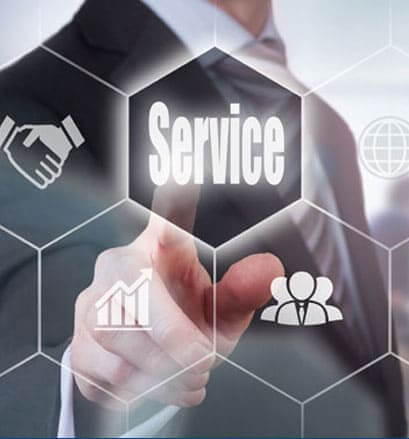 The more extensive local area brings about a quicker reaction rate and security bugs are fixed in a seconds
The Quality of code in Open Source is spotless, well-tried, and error-free, giving item fulfilment.
Make spotless, bug-free and unambiguous for everybody to access and review according to their need.
The most fundamental cause to change to the Open Source stage is it's economical and high-quality based
Open Source innovation offers an adaptable development climate and opportunity to change.
Open Source advances have a wide scope based on the web and support is consistently accessible
Frequently Asked Questions
Alor Setar
,
American Samoa
,
Ampang
,
Amsterdam
,
Andorra
,
Ang Mo Kio
,
Angola
,
Anguilla
,
Antananarivo
,
Antofagasta
,
Antwerp
,
Argentina
,
Arica Chile
,
Arizona
,
Arkansas
,
Armenia
,
Aruba
,
Asuncion
,
Auckland
,
Aurangabad
,
Australia
,
Austria
,
Azerbaijan
,
Bhutan
,
Birmingham
,
Bloemfontein
,
Bolivia
,
Bordeaux
,
Botswana
,
Bradford
,
Brampton
,
Brazil
,
Brazzaville
,
Brisbane
,
Bristol
,
British Virgin Islands
,
Broome
,
Bruges
,
Brunei
,
Buenos Aires
,
Bukit Batok
,
Bulgaria
,
Bunbury
,
Bundaberg
,
Buraydah
,
Burkina Faso
,
Burnie
,
Burundi
,
Busan
,
Chittagong
,
Choa Chu Kang
,
Chongqing
,
Christchurch
,
City of Brussels
,
City of Sydney
,
Clarendon Parish
,
Cochabamba
,
Coffs Harbour
,
Cologne
,
Colombia
,
Colorado
,
Comodoro Rivadavia
,
Comoros
,
Concepcion
,
Congo
,
Connecticut
,
Cook Islands
,
Copiapo
,
Cordoba
,
Corrientes
,
Costa Rica
,
Cote d Ivoire
,
Coventry
,
Croatia
,
Cuba
,
Curacao
,
Cyprus
,
Czech Republic
,
Dhaka
,
Djibouti
,
Dodoma
,
Doha
,
Dominica
,
Dominican Republic
,
Dongguan
,
Douala
,
Dubai
,
Dubbo
,
Dublin
,
Dunedin
,
Durban
,
Eldoret
,
England
,
Equatorial Guinea
,
Erbil
,
Eritrea
,
Estonia
,
Ethiopia
,
France
,
Frankfurt
,
Freetown
,
Fremantle
,
French Guiana
,
French Polynesia
,
Fujairah
,
Fukuoka
,
Fuzhou
,
Greater Sudbury
,
Greece
,
Greenland
,
Grenada
,
Grenoble
,
Guadalajara
,
Guadeloupe
,
Guam
,
Guangzhou
,
Guatemala
,
Guatemala City
,
Guelph
,
Guilin
,
Guinea
,
Guinea Bissau
,
Guiyang
,
Guyana
,
Gwangju
,
Hat Yai
,
Hawaii
,
Hefei
,
Hermosillo
,
Hillah
,
Himeji
,
Hiroshima
,
Hobart
,
Hokitika
,
Honduras
,
Hong Kong
,
Hungary
,
Hyderabad
,
Ipoh
,
Iquique
,
Iran
,
Iraq
,
Ireland
,
Isfahan
,
Isle of Man
,
Israel
,
Italy
,
Jinan
,
Johannesburg
,
Johor Bahru
,
Jordan
,
Kiribati
,
Kirkuk
,
Kisumu
,
Kitakyushu
,
Kitchener
,
Klang
,
Kobe
,
Kochi
,
Kolkata
,
Kota Bharu
,
Kota Kinabalu
,
Kowloon
,
Kuala Lumpur
,
Kuala Terengganu
,
Kuantan
,
Kuching
,
Kumamoto
,
Kunming
,
Kurashiki
,
Kuwait
,
Kuwait City
,
Kyoto
,
Kyrgyzstan
,
Liechtenstein
,
Liege
,
Lille
,
Lismore
,
Lithuania
,
Liverpool
,
London
,
London ca
,
Louisiana
,
Lower Hutt
,
Luanda
,
Ludhiana
,
Luoyang
,
Lusaka
,
Lushoto District
,
La Serena Chile
,
Lyon
,
La Rioja
,
Mendoza
,
Merida
,
Mexico
,
Mexico City
,
Michigan
,
Milan
,
Mildura
,
Minnesota
,
Miri Malaysia
,
Mississauga
,
Mississippi
,
Missouri
,
Mito
,
Miyazaki
,
Moldova
,
Mombasa
,
Monaco
,
Moncton
,
Mongolia
,
Monrovia
,
Montana
,
Montego Bay
,
Montenegro
,
Montpellier
,
Montreal
,
Montserrat
,
Morioka
,
Morocco
,
Mosul
,
Motueka
,
Mount Gambier
,
Mozambique
,
Muharraq
,
Mumbai
,
Munich
,
Muscat
,
Muttrah
,
Mwanza
,
Myanmar
,
Mymensingh
,
New Delhi
,
New Hampshire
,
New Jersey
,
New Mexico
,
New Plymouth
,
New York
,
New Zealand
,
Newcastle
,
Niagara
,
Nicaragua
,
Nice
,
Niger
,
Nigeria
,
Niigata
,
Nineveh Governorate
,
Ningbo
,
Niue
,
Noida
,
North Carolina
,
North Dakota
,
North Korea
,
Northern Mariana Islands
,
Norway
,
Nowra
,
Oruro
,
Osaka
,
Oshawa
,
Otorohanga
,
Ottawa
,
Ouagadougou
,
Oxford
,
Poland
,
Pontianak
,
Porirua
,
Port Elizabeth
,
Port Harcourt
,
Port Macquarie
,
Portmore Jamaica
,
Portugal
,
Posadas
,
Potosi
,
Pretoria
,
Puente Alto
,
Puerto Madryn
,
Puerto Montt
,
Puerto Rico
,
Pukekohe
,
Pune
,
Quebec City
,
Queenstown
,
Quilmes
,
Quilpue
,
Queanbeyan
,
Rio Cuarto
,
Río Gallegos
,
Riyadh
,
Rockhampton
,
Romania
,
Rome
,
Rosario
,
Rotorua
,
Rotterdam
,
Rouen
,
Russia
,
Rwanda
,
Shenzhen
,
Shepparton
,
Sherbrooke
,
Shijiazhuang
,
Shiraz
,
Sibu
,
Sierra Leone
,
Singapore
,
Sint Maarten
,
Slovakia
,
Slovenia
,
Sohar
,
Solomon Islands
,
Somalia
,
South Africa
,
South Carolina
,
South Dakota
,
South Korea
,
South Sudan
,
Soweto
,
Spain
,
Spanish Town
,
Sri Lanka
,
St Johns
,
Strasbourg
,
Sucre
,
Sudan
,
Sungai Petani
,
Surabaya
,
Surat
,
Suriname
,
Surrey
,
Suzhou
,
Swaziland
,
Sweden
,
Switzerland
,
Sydney
,
Sylhet
,
Syrian
,
Tokelau Vatican City
,
Tokoroa
,
Tokyo
,
Tonga
,
Toowoomba
,
Toronto
,
Toulouse
,
Townsville
,
Toyama
,
Toyohashi
,
Trelew
,
Trier
,
Trinidad
,
Tripoli
,
Trois Rivieres
,
Tsuen Wan
,
Tunis
,
Tunisia
,
Turin
,
Turkey
,
Turkmenistan
,
Tuvalu
,
Tweed Heads
,
Uruguay
,
Urumqi
,
US
,
USA
,
Utah
,
Utsunomiya
,
Uzbekistan
,
Upper Hutt
,
Victoria
,
Vietnam
,
Vina del Mar
,
Virginia
,
Visakhapatnam
,
Whanganui
,
Whangarei
,
Windhoek
,
Windsor
,
Winnipeg
,
Winterthur
,
Wisconsin
,
Wodonga
,
Wollongong
,
Wuhan
,
Wuxi
,
Wyoming
,
Xian
,
Xining
,
Yokohama
,
Yongin
,
Yuen Long Kau Hui
,
Zimbabwe
,
Zurich