Our collection of Precast Detailing Services includes
Activities conducted by Precast Concrete Panel Connection Detail Provider
We have developed an in-house working team for withstanding precast work. We aim to prepare designs and erection drawings for reinforcement and production drawings. The array of engineers utilizes defined CAD and BIM Outsourcing Company for meeting the holistic approach toward precast building projects. We have signified in using Precast Concrete Building elements.
Concrete Panel Wall Detailing & Section
Precast Elevations. Staircase & Lift Detailing
Beam, Column, Slab, Brackets & Hardware Detailing
Precast Concrete Panels Details
BBS- Bar Bending Schedule
Precast Erection Drawings
Precast Shop Drawing/ Fabrication Services
Precast Rebar Detailing
Precast Concrete Wall Panels Connection Details
Precast Concrete Cladding Panels Details
Precast Concrete Facade Detail
Precast Concrete Cladding Details
Precast Wall-to-Slab Connection Details
Precast Wall Panel Detailing Services
Precast Concrete Wall Panels Construction Details
Software is a base for any design or drawing setup. The Precast Detailers of Silicon Valley strive to use various Precast Drafting Software considering the project guidelines and prerequisites of our client. For crafting 2D Drawings, our team operates on CAD software like REVIT, Tekla Rebar Drawings, and AutoCAD. For preparing 3D Designs and upholding the calculations, 3D Precast models using the Precast Components and different precast linkings.
To whom Silicon Valley Assists
Silicon Valley aims to serve the following departments extensively
Civil Engineers

We are a one-stop solution for Structural and Architectural Engineers in furnishing CAD and Architectural 3D Modeling prerequisites.

Steel Manufacturers

Silicon Valley equips the Steel Assemblers in the erection of Steel Panels by preparing Steel Drawings. We are a comprehensive provider of materials, management, and fabrication procurement.

Mainstream Architects

The company proposes effortless and controlled services to its clients, with the benefit of saving valuable costs and time for the engineers.

AEC industries

We have been and are partners with several AEC Sectors, catering to different fields. We reliably match the work and have a proven track testimonial of 2D, 3D, and CAD Services within each sector.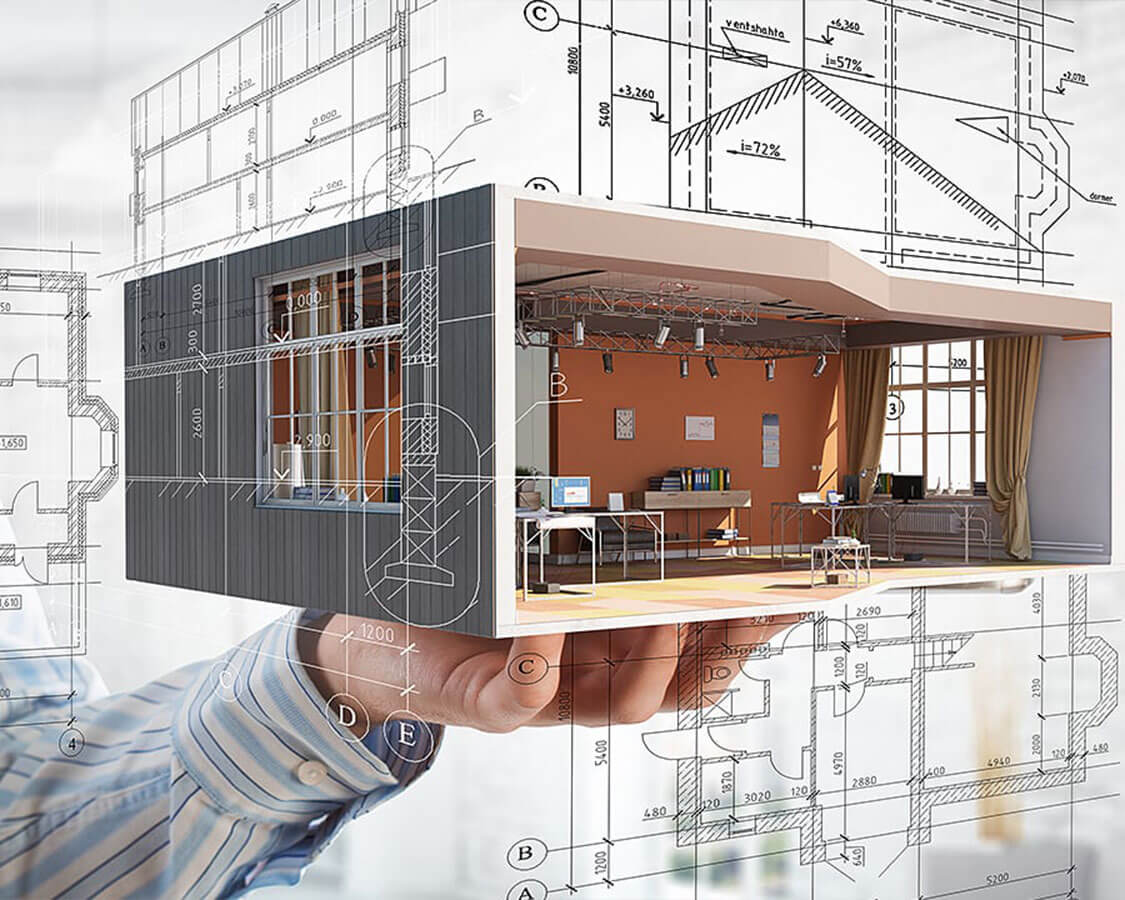 How Silicon Valley benefits you from rendering Precast Detailing Services?
Precast Detailing Service Providers change the parameters!
Precast Wall Panel Detailing Services, or Precast Concrete, have played an essential function in structural performances. These structures are wired concrete panels curated by chucking solid functional matrices. Precast Detailing Services beautifies the naturalistic glance, formation, and precast process. We aim to deliver detailed working strategy, modeling services, and Steel Fabrication Shop Drawings Services. Our previous projects work as testimonials for our current clients, thereby upholding explicit delivery of work.
Universal Approach
The Precast Panels adhere to the holistic approach toward drafting and designing in different dimensions. The design is transmitted digitally, extending comprehensive options in selecting the right color.


User & Environment-Friendly
All the detailing is managed in a factory, upholding the environment of the concrete material, thereby lowering the cost applicability of the project, and consequently reducing the maintenance cost. The coated panels can efficiently withstand natural calamities and resist the building from destructing.
Insulation & Ecological
The Precast walls absorb heat gradually and slowly function according to the outside environment, which adapts to the external temperature. Being the best and ideal choice for constructing commercial and residential buildings, the precast wall can grip a high level of sound.
Consistent Framing
Outsourcing Precast Concrete Wall Systems and Precast Concrete Panel Drawings assist in offering systematized drafting and designing of Precast Service. The technique enables the continuance of the building procedure while having substantial precast designs.
What makes us different from other Precast Service Providers?
Silicon Valley has over 18 years of experience providing one-stop civil counseling guidance to its clients. It concentrates on rendering services in Commercial Sectors, Institutional, residential, chemical, Industrial, and other sectors. We have worked on a cluster of AEC projects, considering the consistent detailing work with strategized working culture and standard quality.
We often follow subsequent Codes & Standards, adhering and tailoring to the needs and specifications of the clients. Set of advanced drawings, detailing, modeling, and constructing activities are carried on with these standards:
British Standards- BS
Australian Standards- AS
New Zealand Standards- NZS
American Society of Testing Materials- ASTM
American Concrete Institutes- ASI
Concrete Reinforcing Steel Institute- CRSI
Wrapping Up!
Silicon Valley is a top-quality Precast Panel Drawing Supplier. If you are willing to outsource Precast detailing service, you are at the right place. Our company has qualified detailers with the best solution for your Precast Panel Detailing needs<. Our high-quality work process renders productive Detailing services significantly. For embarking on our services, Get In Touch with us and get all types of Precast Detailingunder a single roof.
Frequently Asked Questions
Abbotsford
,
Abha
,
Abidjan
,
Abu Dhabi
,
Abuja
,
Accra
,
Addis Ababa
,
Adelaide
,
Africa
,
Ahmedabad
,
Ahvaz
,
Ajman
,
Al Ain
,
Al Jahra
,
Al Rayyan
,
Alabama
,
Alaska
,
Albania
,
Albany
,
Albury
,
Alexandria
,
Algeria
,
Algiers
,
Alice Springs
,
Baghdad
,
Bahamas
,
Bahia Blanca
,
Bahrain
,
Balikpapan
,
Ballarat
,
Bandar Lampung
,
Bandung
,
Bangkok
,
Bangladesh
,
Barbados
,
Bariloche
,
Barisal
,
Barrie
,
Basra
,
Batam
,
Bathurst
,
Beijing
,
Belarus
,
Belgium
,
Belize
,
Bendigo
,
Bengaluru
,
Benin
,
Benin City
,
Berlin
,
Bermuda
,
Cabo Verde
,
Cairns
,
Cairo
,
Calgary
,
California
,
Caloocan
,
Cambodia
,
Cambridge
,
Canada
,
Canberra
,
Cape Town
,
Cardiff
,
Caribbean Netherlands
,
Casablanca
,
Cayman Islands
,
Central African
,
Chad
,
Chandigarh
,
Changchun
,
Changsha
,
Changwon
,
Changzhou
,
Charleroi
,
Chengdu
,
Chennai
,
Chiang Mai
,
Chiba
,
Chile
,
Chillan
,
China
,
Daegu
,
Daejeon
,
Dakar
,
Dalian
,
Dammam
,
Dar es Salaam
,
Dargaville
,
Darwin
,
Davao
,
Delaware
,
Denmark
,
Devonport
,
Ecuador
,
Ede
,
Edinburgh
,
Edmonton
,
Egypt
,
El Alto
,
El Salvador
,
Falkland Islands
,
Faroe Islands
,
Federated States of Micronesia
,
Fiji
,
Finland
,
Florida
,
Formosa
,
Foshan
,
Gabon
,
Gaborone
,
Gambia
,
Gatineau
,
Geelong
,
George Town
,
Georgia
,
Georgia
,
Geraldton
,
Germany
,
Ghana
,
Ghana
,
Ghent
,
Gibraltar
,
Gisborne
,
Gladstone
,
Glasgow
,
Gold Coast
,
Goyang
,
Haikou
,
Haiti
,
Hakodate
,
Halifax
,
Hamad Town
,
Hamamatsu
,
Hamburg
,
Hamilton
,
Hamilton CA
,
Hangzhou
,
Harare
,
Harbin
,
Hastings
,
Iceland
,
Idaho
,
Illinois
,
Incheon
,
India
,
Indiana
,
Indonesia
,
Invercargill
,
Iowa
,
Jabalpur
,
Jaipur
,
Jamaica
,
Japan
,
Jeddah
,
Kagoshima
,
Kajang
,
Kalgoorlie
,
Kampala
,
Kanazawa
,
Kano
,
Kansas
,
Karaj
,
Karbala
,
Kawasaki
,
Kawerau
,
Kazakhstan
,
Kelowna
,
Kentucky
,
Kenya
,
Kermanshah
,
Khamis Mushait
,
Khartoum
,
Khobar
,
Kigali
,
Kikuyu
,
Kingston
,
Kingston CA
,
Kinshasa
,
Lagos
,
Laksam Upazila
,
Lanzhou
,
Laos
,
Lapu Lapu
,
Latvia
,
Launceston
,
Lausanne
,
Lebanon
,
Lesotho
,
Leuven
,
Levin
,
Liberia
,
Libreville
,
Libya
,
Luxembourg City
,
La Paz
,
La Plata
,
Macau
,
Macedonia
,
Mackay
,
Madagascar
,
Madurai
,
Maebashi
,
Maine
,
Maitland
,
Makassar
,
Malacca City
,
Malawi
,
Malaysia
,
Maldives
,
Mali
,
Malindi
,
Malta
,
Manado
,
Manama
,
Manchester
,
Mandurah
,
Manila
,
Maputo
,
Mar del Plata
,
Markham
,
Marseille
,
Marshall Islands
,
Martinique
,
Maryland
,
Mashhad
,
Massachusetts
,
Matsumoto
,
Matsuyama
,
Mauritania
,
Mauritius
,
Mayotte
,
Mbeya
,
Mecca
,
Medan
,
Medina
,
Melbourne
,
Nagasaki
,
Nagoya
,
Nairobi
,
Najaf
,
Najran
,
Nakuru
,
Namibia
,
Namur
,
Nanchang
,
Nanjing
,
Nanning
,
Nantes
,
Napier
,
Naples
,
Nara
,
Narayanganj
,
Nauru
,
Nebraska
,
Nelson
,
Nepal
,
Netherlands
,
Neuquen
,
Nevada
,
New Caledonia
,
Oakville
,
Oamaru
,
Ohio
,
Okayama
,
Oklahoma
,
Oman
,
Oregon
,
Paeroa
,
Palau
,
Palembang
,
Palestine
,
Palmerston North
,
Panama
,
Papua New Guinea
,
Paraguay
,
Paraparaumu
,
Paris
,
Pekanbaru
,
Pennsylvania
,
Perth
,
Peru
,
Petaling Jaya
,
Philippines
,
Pietermaritzburg
,
Qatar
,
Qatif
,
Qingdao
,
Qom
,
Rabat
,
Rajshahi
,
Rancagua
,
Ras al Khaimah
,
Regina
,
Reims
,
Rennes
,
Resistencia
,
Reunion
,
Rhode Island
,
Riffa
,
Sagamihara
,
Saguenay
,
Saint Lucia
,
Sakai
,
Salmiya
,
Salta
,
Samoa
,
San Juan
,
San Lorenzo
,
San Luis
,
San Marino
,
San Miguel de Tucuman
,
San Salvador de Jujuy
,
Sandakan
,
Santa Cruz de la Sierra
,
Santa Fe
,
Santa Rosa
,
Santiago
,
Santiago del Estero
,
Sanya
,
Sapporo
,
Saskatoon
,
Saudi Arabia
,
Seeb
,
Semarang
,
Sendai
,
Senegal
,
Seoul
,
Serbia
,
Seremban
,
Seychelles
,
Shah Alam
,
Shanghai
,
Sharjah
,
Shenyang
,
Tabriz
,
Tabuk
,
Taiwan
,
Taiyuan
,
Tajikistan
,
Takamatsu
,
Talca
,
Tamworth
,
Tandil
,
Tanzania
,
Tarija
,
Tasikmalaya
,
Tauranga
,
Tehran
,
Temuco
,
Tennessee
,
Texas
,
Thailand
,
Thames
,
Thiruvananthapuram
,
Thunder Bay
,
Tianjin
,
Tijuana
,
Timor Leste
,
Togo
,
UAE
,
Uganda
,
UK
,
Ukraine
,
Ulsan
,
United Arab Emirates
,
United Kingdom
,
United States of America
,
United States Virgin Islands
,
Valparaiso
,
Vancouver
,
Vanuatu
,
Venezuela
,
Venice
,
Vermont
,
Wagga Wagga
,
Waitakere City
,
Wakayama
,
Warrnambool
,
Washington
,
Wellington
,
Wenzhou
,
West Virginia
,
Western Sahara
,
Westport
,
Xiamen
,
Yantai
,
Yaounde
,
Yellowknife
,
Yemen
,
Zambia
,
Zhengzhou
,
Zhuhai
,