Wood Framing Shop Drawings Services | Timber Frame Shop Drawings Services
A wide scope of Wood Framing Shop Drawings Outsourcing Services
One of Silicon Valley's many broadly defined services is the provision of Outsource Wood Framing Design Services and Truss Shop Drawings Outsourcing Services. We have been offering accessible Timber building plans and have happy customers.
All commercial and industrial projects have been accomplished. To maintain the project's measurements and dimensions, the team and project managers take advantage of the Shop Drawings Services.
We help you curate and Outsource Wood Framing Design Services.
The most frequently used efficiency in building structures is the Timber Frame Panel Drawings Services and Mass Timber Architecture. Timber frame design software is frequently used by architects to enhance the effectiveness as well as precision of the structure. By using this creating method and material, builders increase productivity. Better efficiency reduces the need for on-site supervision. This results in savings.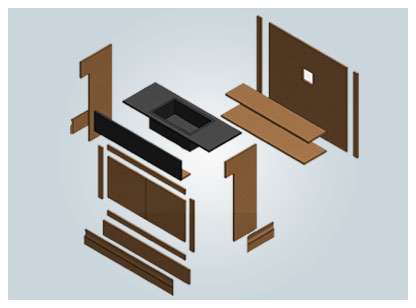 Practical Advantages of Wood Framing Shop Drawing Services for Timber Frame Shop Drawings Services.
Count on us to make your vision a reality.
A project's foundation and key components of project planning are timber frame models. If you enter into your wood frame design and Timber Frame Panel drawings services, you can get these plans from certified professionals, making their job more available, efficient, and beneficial. For wood frames, shop drawings have the following advantages:
More budget-friendly

Timber-framed buildings provide a wide range of opportunities. Off-site production of panels increases the likelihood of cost savings and improves quality control. As a result, the optimization of a building is improved.

Waste Maintained

Companies might use fewer resources, which would cut down on the waste they produce. Additionally, less site preparation is needed, which reduces the expense of offices and workplaces.

More effective

If you want to accomplish a job quickly without affecting quality, heavy Timber Frame Shop Drawings are a trusted and efficient building method. By securing large interlocking timbers with wooden pegs at their intersections, the well-known mortise and tenon technique used in this method is used to secure the structure.

Impacts on the environment

This building method also has major positive effects on the environment. For instance, research indicates that this wood-based material has a far lower carbon impact than other popular options.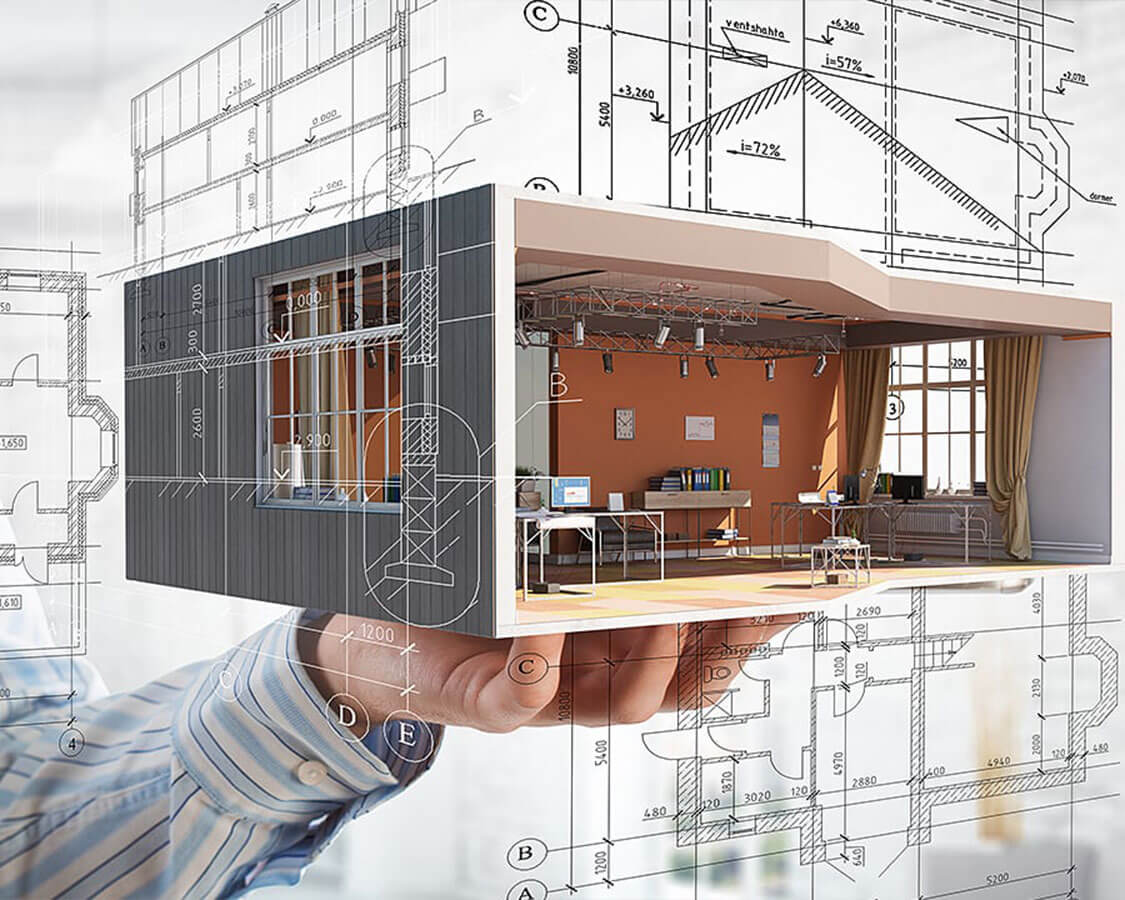 Our Deliverables
To satisfy the needs of the designers, fabricators, and firms, Silicon Valley's CAD service providers collaborate directly with them. As a result, revisions are made as and when necessary. The team strives to offer the clients unmatched services and excellent workmanship. Our organization also works with customer tastes and aesthetics while offering expert services.
Timber Frame Shop Drawings
Timber Door Shop Drawing
Timber Frame Drawings
Timber Frame Panel Drawings
Truss Shop Drawings
Timber Frame Panel Drawings Services
Trusses and Prefabricated Wall Panels Detailing Services
Wooden Construction Shop Drawings Services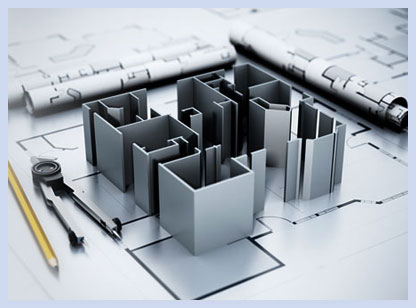 Make use of our software to finish your Wood Framing Shop Drawings Services projects on time and a budget.
Silicon Valley will help you with Outsource Wood Framing Design Services and Truss Shop Drawings Outsourcing Services quotation stage. We create a custom design from scratch that is workable and affordable. To attain 100% client pleasure, we maintain long-lasting business relationships with clients.

Engineering
Simplify every aspect of your model's development, from the trusses to the wall framing: Design the existing 8-floor systems and beams using integrations for Forte, Sizer, or Balc.
Customisation
The configurations of the wall panels, joints, and materials are infinitely flexible. Control your designs, create one-of-a-kind profiles, or choose from a collection of already assembled themes.
Sustainable
Our solutions correspond with the most modern energy efficiency and green building regulations to help you get the most out of working with timber.

Maintenance
We take great pride in our quick response times. A specialist is also only a phone call away thanks to our network of sites across North America and Europe.
Ready To Work With Us?
Our staff builds on your imagination with your assistance to produce incredibly well-drawn store designs. As a single point of contact for all your needs and inquiries connected to Wood Framing Shop Drawing Services and its other services, our company's experts also take great pleasure in giving our clients the tools and help they require. Contact us right now to receive answers to your inquiries about our Timber Frame Panel drawings services.
Frequently Asked Questions
Abbotsford
,
Abha
,
Abidjan
,
Abu Dhabi
,
Abuja
,
Accra
,
Addis Ababa
,
Adelaide
,
Africa
,
Ahmedabad
,
Ahvaz
,
Ajman
,
Al Ain
,
Al Jahra
,
Al Rayyan
,
Alabama
,
Alaska
,
Albania
,
Albany
,
Albury
,
Alexandria
,
Algeria
,
Algiers
,
Alice Springs
,
Baghdad
,
Bahamas
,
Bahia Blanca
,
Bahrain
,
Balikpapan
,
Ballarat
,
Bandar Lampung
,
Bandung
,
Bangkok
,
Bangladesh
,
Barbados
,
Bariloche
,
Barisal
,
Barrie
,
Basra
,
Batam
,
Bathurst
,
Beijing
,
Belarus
,
Belgium
,
Belize
,
Bendigo
,
Bengaluru
,
Benin
,
Benin City
,
Berlin
,
Bermuda
,
Cabo Verde
,
Cairns
,
Cairo
,
Calgary
,
California
,
Caloocan
,
Cambodia
,
Cambridge
,
Canada
,
Canberra
,
Cape Town
,
Cardiff
,
Caribbean Netherlands
,
Casablanca
,
Cayman Islands
,
Central African
,
Chad
,
Chandigarh
,
Changchun
,
Changsha
,
Changwon
,
Changzhou
,
Charleroi
,
Chengdu
,
Chennai
,
Chiang Mai
,
Chiba
,
Chile
,
Chillan
,
China
,
Daegu
,
Daejeon
,
Dakar
,
Dalian
,
Dammam
,
Dar es Salaam
,
Dargaville
,
Darwin
,
Davao
,
Delaware
,
Denmark
,
Devonport
,
Ecuador
,
Ede
,
Edinburgh
,
Edmonton
,
Egypt
,
El Alto
,
El Salvador
,
Falkland Islands
,
Faroe Islands
,
Federated States of Micronesia
,
Fiji
,
Finland
,
Florida
,
Formosa
,
Foshan
,
Gabon
,
Gaborone
,
Gambia
,
Gatineau
,
Geelong
,
George Town
,
Georgia
,
Georgia
,
Geraldton
,
Germany
,
Ghana
,
Ghana
,
Ghent
,
Gibraltar
,
Gisborne
,
Gladstone
,
Glasgow
,
Gold Coast
,
Goyang
,
Haikou
,
Haiti
,
Hakodate
,
Halifax
,
Hamad Town
,
Hamamatsu
,
Hamburg
,
Hamilton
,
Hamilton CA
,
Hangzhou
,
Harare
,
Harbin
,
Hastings
,
Iceland
,
Idaho
,
Illinois
,
Incheon
,
India
,
Indiana
,
Indonesia
,
Invercargill
,
Iowa
,
Jabalpur
,
Jaipur
,
Jamaica
,
Japan
,
Jeddah
,
Kagoshima
,
Kajang
,
Kalgoorlie
,
Kampala
,
Kanazawa
,
Kano
,
Kansas
,
Karaj
,
Karbala
,
Kawasaki
,
Kawerau
,
Kazakhstan
,
Kelowna
,
Kentucky
,
Kenya
,
Kermanshah
,
Khamis Mushait
,
Khartoum
,
Khobar
,
Kigali
,
Kikuyu
,
Kingston
,
Kingston CA
,
Kinshasa
,
Lagos
,
Laksam Upazila
,
Lanzhou
,
Laos
,
Lapu Lapu
,
Latvia
,
Launceston
,
Lausanne
,
Lebanon
,
Lesotho
,
Leuven
,
Levin
,
Liberia
,
Libreville
,
Libya
,
Luxembourg City
,
La Paz
,
La Plata
,
Macau
,
Macedonia
,
Mackay
,
Madagascar
,
Madurai
,
Maebashi
,
Maine
,
Maitland
,
Makassar
,
Malacca City
,
Malawi
,
Malaysia
,
Maldives
,
Mali
,
Malindi
,
Malta
,
Manado
,
Manama
,
Manchester
,
Mandurah
,
Manila
,
Maputo
,
Mar del Plata
,
Markham
,
Marseille
,
Marshall Islands
,
Martinique
,
Maryland
,
Mashhad
,
Massachusetts
,
Matsumoto
,
Matsuyama
,
Mauritania
,
Mauritius
,
Mayotte
,
Mbeya
,
Mecca
,
Medan
,
Medina
,
Melbourne
,
Nagasaki
,
Nagoya
,
Nairobi
,
Najaf
,
Najran
,
Nakuru
,
Namibia
,
Namur
,
Nanchang
,
Nanjing
,
Nanning
,
Nantes
,
Napier
,
Naples
,
Nara
,
Narayanganj
,
Nauru
,
Nebraska
,
Nelson
,
Nepal
,
Netherlands
,
Neuquen
,
Nevada
,
New Caledonia
,
Oakville
,
Oamaru
,
Ohio
,
Okayama
,
Oklahoma
,
Oman
,
Oregon
,
Paeroa
,
Palau
,
Palembang
,
Palestine
,
Palmerston North
,
Panama
,
Papua New Guinea
,
Paraguay
,
Paraparaumu
,
Paris
,
Pekanbaru
,
Pennsylvania
,
Perth
,
Peru
,
Petaling Jaya
,
Philippines
,
Pietermaritzburg
,
Qatar
,
Qatif
,
Qingdao
,
Qom
,
Rabat
,
Rajshahi
,
Rancagua
,
Ras al Khaimah
,
Regina
,
Reims
,
Rennes
,
Resistencia
,
Reunion
,
Rhode Island
,
Riffa
,
Sagamihara
,
Saguenay
,
Saint Lucia
,
Sakai
,
Salmiya
,
Salta
,
Samoa
,
San Juan
,
San Lorenzo
,
San Luis
,
San Marino
,
San Miguel de Tucuman
,
San Salvador de Jujuy
,
Sandakan
,
Santa Cruz de la Sierra
,
Santa Fe
,
Santa Rosa
,
Santiago
,
Santiago del Estero
,
Sanya
,
Sapporo
,
Saskatoon
,
Saudi Arabia
,
Seeb
,
Semarang
,
Sendai
,
Senegal
,
Seoul
,
Serbia
,
Seremban
,
Seychelles
,
Shah Alam
,
Shanghai
,
Sharjah
,
Shenyang
,
Tabriz
,
Tabuk
,
Taiwan
,
Taiyuan
,
Tajikistan
,
Takamatsu
,
Talca
,
Tamworth
,
Tandil
,
Tanzania
,
Tarija
,
Tasikmalaya
,
Tauranga
,
Tehran
,
Temuco
,
Tennessee
,
Texas
,
Thailand
,
Thames
,
Thiruvananthapuram
,
Thunder Bay
,
Tianjin
,
Tijuana
,
Timor Leste
,
Togo
,
UAE
,
Uganda
,
UK
,
Ukraine
,
Ulsan
,
United Arab Emirates
,
United Kingdom
,
United States of America
,
United States Virgin Islands
,
Valparaiso
,
Vancouver
,
Vanuatu
,
Venezuela
,
Venice
,
Vermont
,
Wagga Wagga
,
Waitakere City
,
Wakayama
,
Warrnambool
,
Washington
,
Wellington
,
Wenzhou
,
West Virginia
,
Western Sahara
,
Westport
,
Xiamen
,
Yantai
,
Yaounde
,
Yellowknife
,
Yemen
,
Zambia
,
Zhengzhou
,
Zhuhai
,