Comprehensive Structural Engineering Services Under One Roof
Get your structural designs and drafts from the market's leading CAD services provider.
In this booming era of technological advancements, conventional structural design and drafting techniques are slowly being replaced by efficient and accurate CAD techniques. The sharp growth in CAD software has enabled AEC contractors to produce accurate drawings, designs, and 3D models, assisting in the expeditious realization of the construction project. Silicon Valley is a leading structural engineering consultancy understanding the value of time in construction scheduling and offers top-notch structural engineering services. We help our clients cost-effectively beat the competition by producing their requirements with a quick turnaround time.
Commercial And Residential House Design
Residential And Commercial Drafting
As a leading Structural Engineering Company we cater to all your structural designing needs
Structural Design
Structural Design Calculations
Residential Structural Design
Commercial Strucutral Design
Structural Interior Design
Construction Documents
Drafts And Detailing
Structural Plan Drawing
Structural Fabrication Drawing
Steel Detailing
Rebar Detailing
Precast Detailing
3D Modeling
Building Infromation Modeling
Clash Detection And Coordination
Level Of Development
4D, 5D, 6D Modeling
Structural Design Drafting Process We Follow
We carefully execute every project keeping clients in a constant loop and updating them at every phase of the project. We believe in total collaboration.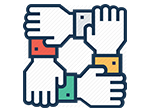 Collaboration
Once you get in touch with us, we understand your requirements and gather all the necessary information to start the work on your project, strictly following all the required codes and standards. Our team collaboratively works with you and carries out the work accordingly.

Design Review - Quality Checks
We carefully consider the nature of the work and the client's requirements. After understanding the work nature and feasibility, we begin the design process. We do several quality checks on the project. We host a dedicated review team that oversees every project and makes sure the standard of the work is maintained.

Delivery
After careful review and collaborative analysis, we finalize the project. We deliver the project to you in the format requested. The project delivery is done through cloud storage. We offer plenty of options for project delivery. Finally, you can see the designs of your future construct.
Why outsource Structural Design Services to Silicon Valley?
we are a pre-eminent structural engineering firm, offering unmatched services that help increase efficiency and decrease project costs.
Silicon Valley, a leading structural consultant, offers a wide array of CAD solutions for diverse engineering disciplines. Our broad certified team can carry out the project of any complexity without any hassle. We host a talented group of experienced engineers, detailers, BIM modelers, and draftspersons. Having a team of different engineering disciplines working under one roof gives us the edge in providing point-accurate Structural CAD services. Designs and drafts generated by us resonate with other engineering disciplines and can be easily implemented in BIM. Moreover, we have adequate knowledge of all leading CAD software presently in the market. Additionally, we undergo several quality assessment checks during and after the completion of any project.
Broad Software Expertise
We have apt technical knowledge about all leading CAD software presently in the market. We carry out work on licensed and updated software only. We deliver our projects in all supporting formats requested by the client. Our delivery method includes cloud sharing and FTP sharing. Expertise includes: AutoCAD, REVIT, Navisworks, Solidworks, and TEKLA.







We Provide Designs for Residential House
We provide design for commercial and residential structures. The structural design process is straightforward in principle but intricate in execution. The proposed structure must undergo several analyses to determine whether its strength will meet the reasonable expectation. We have a dedicated residential structural engineer that makes sure all the designs are structurally sound. Our designs maintain the balance between cost and safety.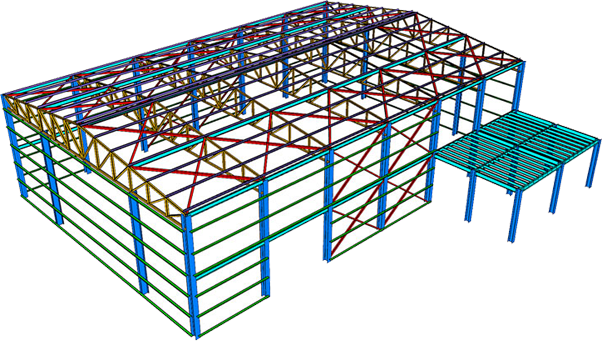 We Offer Cost-Effective and Qualitative Services
If you want to produce quality designs at reasonable prices, Silicon Valley is the right place to be, relish the never before hassle-free drafting experience with us.

Cost-Effective
Our team works collaboratively and effectively, helping you save costs. Our designs are a good balance between cost and safety.

Quality Assurance
At every stage of the process, we constantly verify the requirements and ensure the quality of the project. The end result is accurate designs.

Quick Turnaround Time
We believe in providing satisfactory and quick services to our clients. We guarantee to deliver the project on the decided deadline, mostly before the deadline.
Frequently Asked Questions
Abbotsford
,
Abha
,
Abidjan
,
Abu Dhabi
,
Abuja
,
Accra
,
Addis Ababa
,
Adelaide
,
Africa
,
Ahmedabad
,
Ahvaz
,
Ajman
,
Al Ain
,
Al Jahra
,
Al Rayyan
,
Alabama
,
Alaska
,
Albania
,
Albany
,
Albury
,
Alexandria
,
Algeria
,
Algiers
,
Alice Springs
,
Baghdad
,
Bahamas
,
Bahia Blanca
,
Bahrain
,
Balikpapan
,
Ballarat
,
Bandar Lampung
,
Bandung
,
Bangkok
,
Bangladesh
,
Barbados
,
Bariloche
,
Barisal
,
Barrie
,
Basra
,
Batam
,
Bathurst
,
Beijing
,
Belarus
,
Belgium
,
Belize
,
Bendigo
,
Bengaluru
,
Benin
,
Benin City
,
Berlin
,
Bermuda
,
Cabo Verde
,
Cairns
,
Cairo
,
Calgary
,
California
,
Caloocan
,
Cambodia
,
Cambridge
,
Canada
,
Canberra
,
Cape Town
,
Cardiff
,
Caribbean Netherlands
,
Casablanca
,
Cayman Islands
,
Central African
,
Chad
,
Chandigarh
,
Changchun
,
Changsha
,
Changwon
,
Changzhou
,
Charleroi
,
Chengdu
,
Chennai
,
Chiang Mai
,
Chiba
,
Chile
,
Chillan
,
China
,
Daegu
,
Daejeon
,
Dakar
,
Dalian
,
Dammam
,
Dar es Salaam
,
Dargaville
,
Darwin
,
Davao
,
Delaware
,
Denmark
,
Devonport
,
Ecuador
,
Ede
,
Edinburgh
,
Edmonton
,
Egypt
,
El Alto
,
El Salvador
,
Falkland Islands
,
Faroe Islands
,
Federated States of Micronesia
,
Fiji
,
Finland
,
Florida
,
Formosa
,
Foshan
,
Gabon
,
Gaborone
,
Gambia
,
Gatineau
,
Geelong
,
George Town
,
Georgia
,
Georgia
,
Geraldton
,
Germany
,
Ghana
,
Ghana
,
Ghent
,
Gibraltar
,
Gisborne
,
Gladstone
,
Glasgow
,
Gold Coast
,
Goyang
,
Haikou
,
Haiti
,
Hakodate
,
Halifax
,
Hamad Town
,
Hamamatsu
,
Hamburg
,
Hamilton
,
Hamilton CA
,
Hangzhou
,
Harare
,
Harbin
,
Hastings
,
Iceland
,
Idaho
,
Illinois
,
Incheon
,
India
,
Indiana
,
Indonesia
,
Invercargill
,
Iowa
,
Jabalpur
,
Jaipur
,
Jamaica
,
Japan
,
Jeddah
,
Kagoshima
,
Kajang
,
Kalgoorlie
,
Kampala
,
Kanazawa
,
Kano
,
Kansas
,
Karaj
,
Karbala
,
Kawasaki
,
Kawerau
,
Kazakhstan
,
Kelowna
,
Kentucky
,
Kenya
,
Kermanshah
,
Khamis Mushait
,
Khartoum
,
Khobar
,
Kigali
,
Kikuyu
,
Kingston
,
Kingston CA
,
Kinshasa
,
Lagos
,
Laksam Upazila
,
Lanzhou
,
Laos
,
Lapu Lapu
,
Latvia
,
Launceston
,
Lausanne
,
Lebanon
,
Lesotho
,
Leuven
,
Levin
,
Liberia
,
Libreville
,
Libya
,
Luxembourg City
,
La Paz
,
La Plata
,
Macau
,
Macedonia
,
Mackay
,
Madagascar
,
Madurai
,
Maebashi
,
Maine
,
Maitland
,
Makassar
,
Malacca City
,
Malawi
,
Malaysia
,
Maldives
,
Mali
,
Malindi
,
Malta
,
Manado
,
Manama
,
Manchester
,
Mandurah
,
Manila
,
Maputo
,
Mar del Plata
,
Markham
,
Marseille
,
Marshall Islands
,
Martinique
,
Maryland
,
Mashhad
,
Massachusetts
,
Matsumoto
,
Matsuyama
,
Mauritania
,
Mauritius
,
Mayotte
,
Mbeya
,
Mecca
,
Medan
,
Medina
,
Melbourne
,
Nagasaki
,
Nagoya
,
Nairobi
,
Najaf
,
Najran
,
Nakuru
,
Namibia
,
Namur
,
Nanchang
,
Nanjing
,
Nanning
,
Nantes
,
Napier
,
Naples
,
Nara
,
Narayanganj
,
Nauru
,
Nebraska
,
Nelson
,
Nepal
,
Netherlands
,
Neuquen
,
Nevada
,
New Caledonia
,
Oakville
,
Oamaru
,
Ohio
,
Okayama
,
Oklahoma
,
Oman
,
Oregon
,
Paeroa
,
Palau
,
Palembang
,
Palestine
,
Palmerston North
,
Panama
,
Papua New Guinea
,
Paraguay
,
Paraparaumu
,
Paris
,
Pekanbaru
,
Pennsylvania
,
Perth
,
Peru
,
Petaling Jaya
,
Philippines
,
Pietermaritzburg
,
Qatar
,
Qatif
,
Qingdao
,
Qom
,
Rabat
,
Rajshahi
,
Rancagua
,
Ras al Khaimah
,
Regina
,
Reims
,
Rennes
,
Resistencia
,
Reunion
,
Rhode Island
,
Riffa
,
Sagamihara
,
Saguenay
,
Saint Lucia
,
Sakai
,
Salmiya
,
Salta
,
Samoa
,
San Juan
,
San Lorenzo
,
San Luis
,
San Marino
,
San Miguel de Tucuman
,
San Salvador de Jujuy
,
Sandakan
,
Santa Cruz de la Sierra
,
Santa Fe
,
Santa Rosa
,
Santiago
,
Santiago del Estero
,
Sanya
,
Sapporo
,
Saskatoon
,
Saudi Arabia
,
Seeb
,
Semarang
,
Sendai
,
Senegal
,
Seoul
,
Serbia
,
Seremban
,
Seychelles
,
Shah Alam
,
Shanghai
,
Sharjah
,
Shenyang
,
Tabriz
,
Tabuk
,
Taiwan
,
Taiyuan
,
Tajikistan
,
Takamatsu
,
Talca
,
Tamworth
,
Tandil
,
Tanzania
,
Tarija
,
Tasikmalaya
,
Tauranga
,
Tehran
,
Temuco
,
Tennessee
,
Texas
,
Thailand
,
Thames
,
Thiruvananthapuram
,
Thunder Bay
,
Tianjin
,
Tijuana
,
Timor Leste
,
Togo
,
UAE
,
Uganda
,
UK
,
Ukraine
,
Ulsan
,
United Arab Emirates
,
United Kingdom
,
United States of America
,
United States Virgin Islands
,
Valparaiso
,
Vancouver
,
Vanuatu
,
Venezuela
,
Venice
,
Vermont
,
Wagga Wagga
,
Waitakere City
,
Wakayama
,
Warrnambool
,
Washington
,
Wellington
,
Wenzhou
,
West Virginia
,
Western Sahara
,
Westport
,
Xiamen
,
Yantai
,
Yaounde
,
Yellowknife
,
Yemen
,
Zambia
,
Zhengzhou
,
Zhuhai
,