Boost your Online Existence with Cake PHP Development Company
Leverage the Superior CakePHP Development Services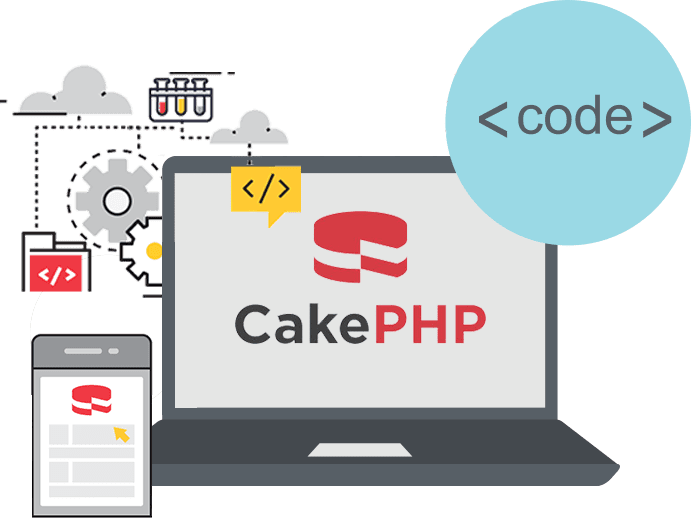 CakePHP Website Development is a flexible and fast-performing open-source PHP framework for creating web applications and portals. Silicon Valley is a top Cake PHP Development company in the world. We serve the best Cake PHP Development Services with 19+ years of experience.  
We have proficient web developers who deliver top Cake PHP Development Services to the clients ensuring reliability and execution. You can experience the actual strength of CakePHP Development benefits with us. We can manage all kinds of tasks based on CakePHP Web Development. 
Our CakePHP Development Services Offered by Experts for your Business
At Silicon Valley - India, we have a dedicated CakePHP Application Development team with years of experience. Our highly skilled and knowledgable Cake PHP Developers build robust, scalable, attractive and responsive web portals and applications for your business according to your demands. 
Custom CakePHP Solutions
Your website intends to be extraordinary and not the same as others. Yet, many locales are utilizing a similar structure to CakePHP, so your site's identity is down to customization. Our experts comprehend this framework to its minute detail and assure you to modify the web portal and application as per the demand. 
CakePHP Web Development
CakePHP is a generally utilized and consistently developing framework. Therefore, you should be competent and refreshed to design websites and web applications operating it. Our CakePHP Web Application Development experts assemble feature-rich websites and web applications that match your business necessities and goals
CakePHP Pugin Development
The web keeps updating regularly. Thus, you need to stay ahead and revamp your website regularly. Our CakePHP professionals developed Custom Plugins for all the versions that assist in enhancing the use of your web applications. In addition, they support you with broadening the functionalities smoothly.
CakePHP CMS Development
Maintaining a proficient CMS is necessary with the elements of a digital platform. We are in total agreement with you about that. At Silicon Valley - India, we permit web designers to control and manage their websites with our web-based CMS Development operating the CakePHP frameworks.
Theme Design and Integration
The retention period of clients relies upon the subject of your computerized stage. An appealing and responsive theme can build your consumer commitment entirely. Our experts create theme designs to integrate them with the previously mentioned features and develop the best web applications and portals.
Cake PHP Framework Development
It prompts clarity of the assignments for the designers in which they require to disconnect the rationale from the display. As a result, our CakePHP Framework designers create engaging websites and applications which are responsive and significant based on elegant design, unique features and coding using the latest methods.  
CakePHP Migration

Our experts have proficiency in migrating the oldest CakePHP versions to the latest ones with the new tools, technology and methodology.

Highly Secure Applications

We design highly secured elements for your applications to create a straightforward way and integrate tight security into your application.

CakePHP Shopping Cart Development

Our developers create a website with complete shopping cart solutions and cutting-edge functionalities such as single-page checkout, filters and more.

CakePHP Template Design

Our CakePHP Development expert creates unique and captivating layouts for your web portal and application that would attract more users and clients.
Why Choose CakePHP Development for Web Portal and Application Development?
CakePHP, being an open-source framework, works with an intelligent and straightforward development process. As a result, most PHP designers love operating with this system, as it allows them to create distinctive solutions with negligible coding that saves time and labour.
CakePHP accompanies many plugins, which decreases the requirement for composing the source code over and over.
CakePHP Framework utilizes simple code that makes it very clear for the designers to understand and operate.
CakePHP makes development speedy and adaptable as it needs fewer codes to develop web applications and portals.
CakePHP can assist with accelerating the whole development method as it follows MVC architecture.
Web Portals and Applications designed using the CakePHP framework are highly secure and protected.
CakePHP develops indigenous features that save time and also make easy customization.
Why Partner with Silicon Valley - India for Cake PHP Development?

Latest Tools and Technologies
Our developers use the latest versions of CakePHP tools, technology and methodology to build custom CakePHP web portals and applications to give you the best outcomes and results.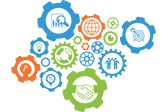 Integrated Approach
Our CakePHP developers are skilled and experienced in developing and delivering modernized, scalable and secured CakePHP web applications and portals to speed up digital transformation.

Application Maintenance
Our skilled designers deliver application maintenance solutions and support you to grow your business effectively. We take your dreams and execute them in a functional and valuable web application.
Frequently Asked Questions
Akron
,
Alabama
,
Alaska
,
Albany
,
Albuquerque
,
America
,
Anaheim
,
Anchorage
,
Arizona
,
Arkansas
,
Arlington
,
Atlanta
,
Aurora
,
Austin
,
Bakersfield
,
Baltimore
,
Baton Rouge
,
Bloomington
,
Boise
,
Boston
,
Buffalo
,
Calgary
,
California
,
Canada
,
Chandler
,
Charlotte
,
Chesapeake
,
Chicago
,
Chula Vista
,
Cincinnati
,
Cleveland
,
Colorado
,
Colorado Springs
,
Columbus
,
Connecticut
,
Corpus Christi
,
Dallas
,
DC
,
Delaware
,
Denver
,
Detroit
,
Detroit Metro
,
Durham
,
Edmonton
,
El Paso
,
Florida
,
Fort Wayne
,
Fort Worth
,
Fresno
,
Fresno Madera
,
Georgia
,
Germany
,
Garland
, ,
Glendale
,
Greensboro
,
Guam
,
Halifax
,
Hampton Roads
,
Hartford
,
Hawaii
,
Henderson
,
Hialeah
,
Honolulu
,
Houston
,
Huntington
,
Idaho
,
India
,
Illinois
,
Indiana
,
Indianapolis
,
Iowa
,
Jacksonville
,
Jersey City
,
Kansas City
,
Kentucky
,
Laredo
,
Las Vegas
,
Lexington Fayette
,
Lincoln
,
Long Beach
,
Los Angeles
,
Scotland
,
Louisiana
,
Louisville
,
Lubbock
,
Madison
,
Maine
,
Maryland
,
Memphis
,
Mesa
,
Miami
,
Michigan
,
Milwaukee
,
Minneapolis
,
Minnesota
,
Mississippi
,
Missouri
,
Modesto
,
Montana
,
Montgomery
,
Montreal
,
Nashville
,
Nebraska
,
Nevada
,
New Jersey
,
New Mexico
,
New Orleans
,
New York
,
New York City
,
Newark
,
Norfolk
,
North Carolina
,
North Dakota
,
North Hampshire
,
North Hempstead
,
Oakland
,
Ohio
,
Oklahoma City
,
Omaha
,
Orange County
,
Oregon
,
Orlando
,
Ottawa
,
Pennsylvania
,
Philadelphia
,
Phoenix
,
Pittsburgh
,
Plano
,
Portland
,
Puerto Rico
,
Raleigh
,
Raleigh-Durham
,
Reno
,
Rhode Island
,
Richmond
,
Riverside
,
Rochester
,
Sacramento
,
Salt Lake City
,
San Antonio
,
San Bernardino
,
San Francisco
,
San Diego
,
San Jose
,
Santa Ana
,
Saskatoon
,
Seattle
,
Seattle Tacoma
,
SF Bay Area
,
South Carolina
,
South Dakota
,
South Florida
,
St Louis
,
St Paul
,
St Petersburg
,
Stockton
,
Tampa
,
Tampa Bay Area
,
Tennessee
,
Texas
,
Toledo
,
Toronto
,
Tucson
,
Tulsa
,
United States
,
Utah
,
USA
,
UK
,
Vancouver
,
Vermont
,
Victoria
,
Virginia Beach
,
Washington
,
West Virginia
,
Wichita
,
Winnipeg
,
Wisconsin
,
Wyoming
,
Abu Dhabi
,
Adelaide
,
Ahmedabad
,
Amsterdam
,
Antwerp
,
Argentina
,
Athens
,
Australia
,
Austria
,
Bahrain
,
Bangalore
,
Barcelona
,
Barquisimeto
,
Barranquilla
,
Beijing
,
Belem
,
Belgium
,
Belo Horizonte
,
Berlin
,
Birmingham
,
Bochum
,
Bogota
,
Bolivia
,
Bologna
,
Bradford
,
Brasilia
,
Brazil
,
Brisbane
,
Bristol
,
Brussels
,
Bucharest
,
Budapest
,
Buenos Aires
,
Anchorage Mat Su
,
Alberta
,
Alborg
,
Asia
,
Auckland
,
Baghdad
,
Basel
,
Basra
,
Bath
,
Burlington
,
Czech
,
Derby
,
Edinburg
,
Europe
,