Create Next Generation Applications with Offshore Java Development
Obtain your Fascinating Business thoughts to Reality with Java Technology
Java is a broadly operated software platform and an object-oriented programming language that works on numerous gadgets. Silicon Valley is a leading Java Software Development Company that provides a vast range of IT services and solutions with 19+ years of experience. In addition, we have dedicated Java Web Development knowledge experts with all Java Program Development technology utilisation skills.
Our Java Web Application Development team has designed and developed many Java Full Stack Development programmes with top-notch solutions and services for clients. In addition, we have accumulated vast skills in conveying effectively complicated and required endeavour-level tasks on Java Android Development while sticking to the business-specified operations.
Services Offered by Our Firm for your Java Web Development
We Deliver Top-Notch Java Development Services for your Company's Expansion. We give a wide range of Java Development Services like Java Game Development, Java Web Development, J2EE Development, Java Migration, Java Application Development, Java Backend Development and many other services that can assist you in dealing with your business.
Java Application Development
As a top-most Java Application Development firm, our Java Development experts construct robust, adaptable and intuitive mobile and web applications with unique solutions that help you to expand your business potential. We operate the latest technology and methodology for your Java Development.
Java Enterprise Solutions
Our company deliver an upper hand in the tech-driven business by creating and offering enterprise solutions. Our Java Development skilled and experienced team even sustains the integration of app servers, multi-convention informing servers, high-level instruments and libraries with a cutting-edge framework.
Java Integrations
As Java App Development Company, we assist with consistent integration to upgrade costs, increment quality and decrease redundancy. We offer framework integration services that include cloud collaboration services, enterprise system integration, data, business intelligence infrastructure and more to offer consistent application execution.
Java Migration
Our company help you flawlessly relocate your business applications onto a Java-based structure with Java Development services. Our Java Development team help advanced firms like yours to profit with instinctive and scalable UI/UX, recent designs and broad tools that assist you with advancing in a competitive market.
J2EE Development
Using J2EE, our firm has developed the unique Application and Web in Java Software Development services. We are a dedicated firm developing and delivering full-featured web applications for every small, medium and huge-scope venture. Our J2EE-developed applications give your business an edge on the lookout.
Java Mobile App Development
We have an expert team of designers designing easy, quick and component-stuffed mobile apps operating Java programming language for your business. In addition, our firm experts create multi-layered and cross-platform applications to deliver application integration services like SOAP, REST, XML-RPC, etc.
Java Support & Maintenance
Our expert Java designers assist you with setting up and running your Java application flawlessly. We have a maintaining and supporting team who delivers a robust and scalable application. In addition, we give complete performance management services, application management and application support.
Custom Java Software Development
Our group of Java experts develop an extraordinary Java application according to your prerequisites. They can make complex financial frameworks, ERPs, enormous scope venture applications and other programming solutions that require high security. We make adaptable applications that best fit your business needs.
Java Product Development
Hire our accomplished and skilled Java Developers to fabricate a versatile and scalable Java Product for your business. Acquire vast Java web services utilising advanced methods and technology designs as well as Grails structure, Spring, Struts, Hibernate, Bigdata, Liferay, EJB, and Hadoop.
Some Important Core Features of Java Development
Java is prominent and trending programming language that is concurrent, class-based, object-oriented and designed to have as many implementation dependencies as possible.
Simple
Anyone can create the best possible output according to their needs as Java has simple architecture and flow.
Secure
Java is a highly secured language. All the Java Apps we structure are genuine and authenticated.
Robust
OurJava can make and create error-free decisions. It has a feature to detect and divide errors easily.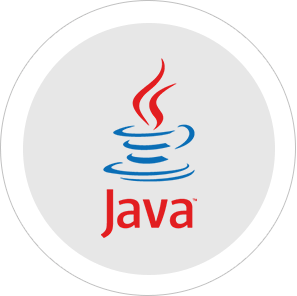 Dynamic
Java is a highly dynamic programming language and is easily adaptable to new environments and technology.
Independent Platform
Java can write and implement using independent platforms. It does not need any specific platform or compiler.
Object Oriented Environment
Developers can extend it easily with their requirements and models using the latest Java Technology.
Have an Idea of Java-Based Developed Applications and Web Projects in Mind?
Silicon Valley has got your back to give the best solutions and services for all your Java Development project and help to bring your idea into reality. Then why think much when you are on the right platform!
Get in Touch Today
Frequently Asked Questions
Cairns
,
Cali
,
Cambridge
,
Campinas
,
Canberra
,
Cape Town
,
Caracas
,
caribbean
,
Cartagena
,
Chandigarh
,
Chennai
,
Chile
,
China
,
Christiania
,
Ciudad Guayana
,
Ciudad Juarez
,
Cochin
,
Cologne
,
Colombia
,
Copenhagen
,
Cordoba
,
Costa Rica
,
Cotedazur
,
Cuba
,
Curitiba
,
Cyprus
,
Dammam
,
Darwin
,
Delhi
,
Denmark
,
Dom Republic
,
Dortmund
,
Dubai
,
Dublin
,
Duisburg
,
Duque de Caxias
,
Durban
,
Ecatepec
,
Ecuador
,
Edinburgh
,
Egypt
,
El Salvador
,
Essen
,
Estonia
,
Ethiopia
,
Fiji
,
Finland
,
Florence
,
Fortaleza
,
France
,
Frankfurt
,
Gaza Strip
,
Gdansk
,
Genoa
,
Germany
,
Ghana
,
Glasgow
,
Goiania
,
Gold Coast
,
Gothenburg
,
Greece
,
Guadalajara
,
Guarulhos
,
Guatemala
,
Guayaquil
,
Hamburg
,
Hannover
,
Hordaland
,
Hungary
,
Hyderabad
,
Ipoh
,
Iran
,
Iraq
,
Ireland
,
Israel
,
Italy
,
Japan
,
Jeddah
,
Jerusalem
,
Johannesburg
,
Johor Bahru
,
Jordan
,
Kazakhstan
,
Kenya
,
Kolkata
,
Krakow
,
Kristiania
,
Kuala Lumpur
,
Kuwait
,
La Plata
,
Lagos
,
Latin America
,
Latvia
,
Lebanon
,
Leeds
,
Leipzig
,
Leon
,
Libya
,
Lima
,
Lisbon
,
Lithuania
,
Liverpool
,
Logan City
,
London
,
Lyon
,
Maceio
,
Madrid
,
Malaga
,
Malaysia
,
Manaus
,
Manchester
,
Maracaibo
,
Marseille
,
Mecca
,
Medellin
,
Medina
,
Melbourne
,
Mendoza
,
Mexico City
,
Milan
,
Monterrey
,
Montevideo
,
Morocco
,
Mumbai
,
Munich
,
Murcia
,
Muscat
,
Nairobi
,
Naples
,
Natal
,
Netherlands
,
New South Wales
,
Newcastle
,
Nicaragua
,
Nigeria
,
Norway
,
Nova Iguacu
,
Nuremberg
,
Oman
,
Oslo
,
Oxford
,
Palermo
,
Palma
,
Panama
,
Paris
,
Perth
,
Peru
,
Philippines
,
Poland
,
Porto Alegre
,
Portugal
,
Prague
,
pretoria
,
Puebla
,
Puerto Rico
,
Pune
,
Qatar
,
Queensland
,
Quito
,
Recife
,
Riga
,
Rio de Janeiro
,
Riyadh
,
Romania
,
Rome
,
Rosario
,
Rotterdam
,
Salvador
,
Santa Cruz
,
Santiago
,
Sao Goncalo
,
Sao Luis
,
Sao Paulo
,
Saudi Arabia
,
Sevilla
,
Shanghai
,
Sheffiel
,
Shenzhen
,
Singapore
,
Sofia
,
South Africa
,
South Australia
,
Spain
,
Stockholm
,
Sweeden
,
Switzerland
,
Sydney
,
Taiwan
,
Tasmania
,
Tel Aviv
,
Tel Aviv Yafo
,
The Hague
,
Tijuana
,
Tokyo
,
Toulouse
,
Tucuman
,
Tunisia
,
Turin
,
Turkey
,
UAE
,
United Arab Emirate
,
United Kingdom
,
United States
,
Uruguay
,
Us Virgin Islands
,
Valencia
,
Venezuela
,
Venice
,
Victoria
,
Vienna
,
Vietnam
,
Vilnius
,
Warsaw
,
West Bank
,
Western Australia
,
Wollongong
,
Wroclaw
,
Zapopan
,
Zaragoza
,
Hong Kong
,
Iceland
,
Long Island
,
Madagascan
,
Massachusetts
,
Mexico
,
Moscow
,
New Delhi
,
New Hampshire
,
North Korea
,
Nottingham
,
Oklahoma
,
Ontario
,