We are a prominent provider of Architectural BIM Services and Architectural 3D Modeling Services.
Silicon Valley offers a complete selection of Architectural Cad Drafting Services and 3D Architectural Modeling Services using REVIT to match the needs of each particular client. Building information modeling is a cutting-edge technology in the architecture, engineering, and construction (AEC) sector. BIM creates a flawless 3D virtual model of a structure and is more than just a 3D model. It contains much additional information that will enable you to do your task swiftly. For example, architects understand their design and the purpose of using a Revit Architectural BIM Modeling more clearly and graphically. In addition, it gives the architects a chance to locate all possible trouble places in the initial phases of design.
Architectural 3D Modeling Services Support
We let drafters and architects visualize virtually built concepts before implementation.
During the design, building, and operation of structure assets, Architectural BIM Modeling services for producing precise 3D models to generate CAD drawings and help decision-makers. AEC company Silicon Valley has provided Outsource Architectural Drafting services for over 18 years. We provide comprehensive BIM solutions to accelerate our clients' building processes. To build successful user-centric experiences, we employ our tried-and-true design thinking methodology and industry understanding. We assist businesses in using the advantages of building information modeling. Our architects and designers thoroughly examine the requirements and offer practical solutions.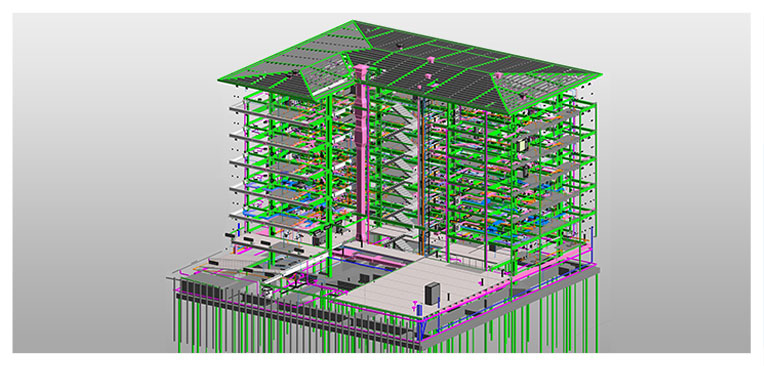 The procedure of delivering the best Architectural 3D Modeling Services and BIM Modeling Services.
Silicon Valley offers complete BIM & CAD solutions for structural and architectural projects. From 2D plans, elevations, and sections of home additions to our 3D Architectural Modeling Services for large-scale building projects, our service delivery is always customized to best meet your objectives. From planning drawings through building regulations and meeting the structural calculations, we can provide you with the complete package. Our Architectural BIM Services technologists adhere to industry best practices and appreciate the need for detail and precision.
We can help you with your need for BIM Modeling Services or architectural drawing, completing projects promptly and at an affordable price, depending on your requirements.
Silicon Valley has continuously provided a superior BIM & CAD outsourcing solution, always on time and under budget, as a top REVIT Architectural BIM Modeling Services and Architectural BIM Services firm. As a consequence, we have amassed a foundation of devoted customers.
We analyse your 2D design drawings, schedules, and other materials for clients new to BIM modelling services and then validate the tasks, deliverables, timeframe, and cost.
We provide weekly updates on the project status and share the BIM deliverables with you online. By doing this, you can respond rapidly to project demands and maintain total control across all crucial delivery phases.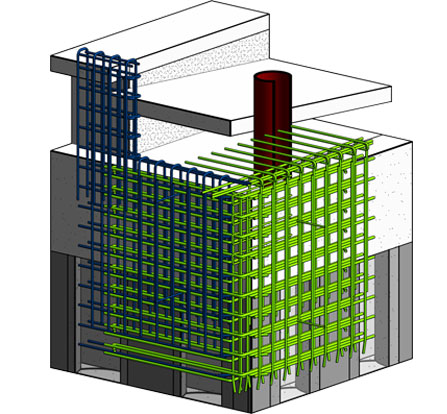 Benefits of BIM Architectural Services
BIM promotes effective marketing by enabling the use of 3D models for presentations, marketing campaigns, and other services in conjunction with rendering, virtual reality, and augmented reality.
Architectural CAD drawings that are correct and transparent offer the team a clear understanding, resulting in an effective execution of the BIM model.
All parties engaged in the process effectively collaborate with the BIM approach. As a result, the cloud-based approach boosts productivity, lowers the need for rework, and expedites project completion.
The data-rich 3D model may be used to plan processes, obtain quantity take-offs, estimate costs, and even maintain facilities once project is complete.
Our Architectural BIM Modeling Services are as under:
3D BIM modelling
We supply factual 3D BIM models for architecture that are resourceful in visualizing planning, design, and layout before structure. It is an integrated model that includes the building structure's design, drawings, and installation information. In addition, it improves communication between Drafters, engineers, and architects.
Revit 3D Modelling
Silicon Valley has always been known for offering Complete Revit Architecture BIM Services that assist architects in visualizing and scheduling the building process. We correspondingly develop libraries and models according to project needs and REVIT families for architectural installation.
Revit CAD Drawings
Our skilled architects take CAD drawings out of the REVIT BIM Model and edit them by adding schedules, notes, cross-references, and comments to create a complete set of structure drawings. In addition, we make building plans that are formatted following appropriate drafting standards.
Significant proficiency of Silicon Valley in delivering sustainable Architecture BIM Services
Improved Design Delivery

Our BIM architects work with clients to create models with plenty of information. Then, we station digital design delivery to overpower creation obstructions and deliver improved productivity and quality while lowering turnaround time, cost, and risk.

Enhancing Coordination

Our BIM Coordinators ensure that all other trades coordinate with the design. In addition, we utilize programs like Autodesk Navisworks and REVIT Family Creation to visualize and record possible incompatibilities.

Better Interaction

Our BIM team makes sure that BIM is used to its fullest potential. We provide all project stakeholders access to shared information by utilizing collaborative tools.

Improved Cost Control

Our BIM unit gives additional accuracy to the project's cost calculation. It enables us to optimize the design according to the client's budget and ensure effective execution and planning.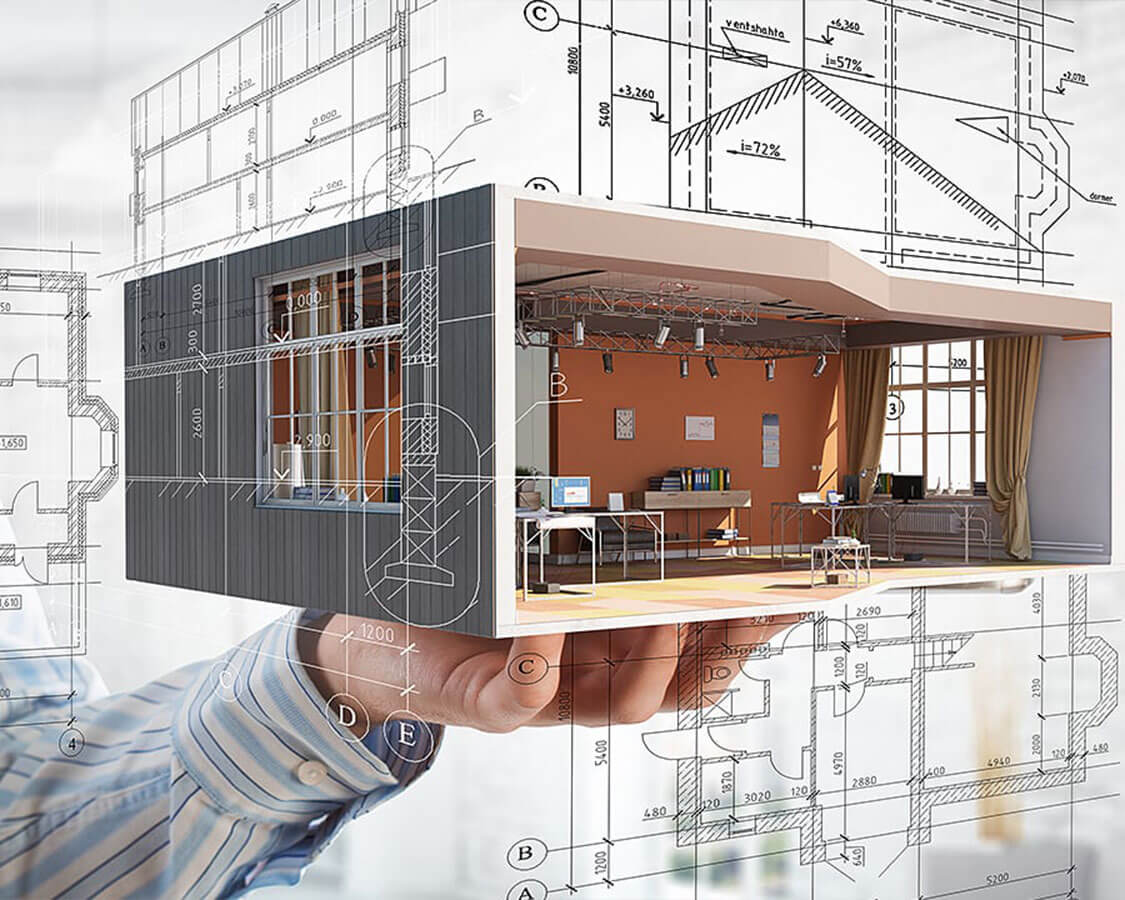 Frequently Asked Questions
Alor Setar
,
American Samoa
,
Ampang
,
Amsterdam
,
Andorra
,
Ang Mo Kio
,
Angola
,
Anguilla
,
Antananarivo
,
Antofagasta
,
Antwerp
,
Argentina
,
Arica Chile
,
Arizona
,
Arkansas
,
Armenia
,
Aruba
,
Asuncion
,
Auckland
,
Aurangabad
,
Australia
,
Austria
,
Azerbaijan
,
Bhutan
,
Birmingham
,
Bloemfontein
,
Bolivia
,
Bordeaux
,
Botswana
,
Bradford
,
Brampton
,
Brazil
,
Brazzaville
,
Brisbane
,
Bristol
,
British Virgin Islands
,
Broome
,
Bruges
,
Brunei
,
Buenos Aires
,
Bukit Batok
,
Bulgaria
,
Bunbury
,
Bundaberg
,
Buraydah
,
Burkina Faso
,
Burnie
,
Burundi
,
Busan
,
Chittagong
,
Choa Chu Kang
,
Chongqing
,
Christchurch
,
City of Brussels
,
City of Sydney
,
Clarendon Parish
,
Cochabamba
,
Coffs Harbour
,
Cologne
,
Colombia
,
Colorado
,
Comodoro Rivadavia
,
Comoros
,
Concepcion
,
Congo
,
Connecticut
,
Cook Islands
,
Copiapo
,
Cordoba
,
Corrientes
,
Costa Rica
,
Cote d Ivoire
,
Coventry
,
Croatia
,
Cuba
,
Curacao
,
Cyprus
,
Czech Republic
,
Dhaka
,
Djibouti
,
Dodoma
,
Doha
,
Dominica
,
Dominican Republic
,
Dongguan
,
Douala
,
Dubai
,
Dubbo
,
Dublin
,
Dunedin
,
Durban
,
Eldoret
,
England
,
Equatorial Guinea
,
Erbil
,
Eritrea
,
Estonia
,
Ethiopia
,
France
,
Frankfurt
,
Freetown
,
Fremantle
,
French Guiana
,
French Polynesia
,
Fujairah
,
Fukuoka
,
Fuzhou
,
Greater Sudbury
,
Greece
,
Greenland
,
Grenada
,
Grenoble
,
Guadalajara
,
Guadeloupe
,
Guam
,
Guangzhou
,
Guatemala
,
Guatemala City
,
Guelph
,
Guilin
,
Guinea
,
Guinea Bissau
,
Guiyang
,
Guyana
,
Gwangju
,
Hat Yai
,
Hawaii
,
Hefei
,
Hermosillo
,
Hillah
,
Himeji
,
Hiroshima
,
Hobart
,
Hokitika
,
Honduras
,
Hong Kong
,
Hungary
,
Hyderabad
,
Ipoh
,
Iquique
,
Iran
,
Iraq
,
Ireland
,
Isfahan
,
Isle of Man
,
Israel
,
Italy
,
Jinan
,
Johannesburg
,
Johor Bahru
,
Jordan
,
Kiribati
,
Kirkuk
,
Kisumu
,
Kitakyushu
,
Kitchener
,
Klang
,
Kobe
,
Kochi
,
Kolkata
,
Kota Bharu
,
Kota Kinabalu
,
Kowloon
,
Kuala Lumpur
,
Kuala Terengganu
,
Kuantan
,
Kuching
,
Kumamoto
,
Kunming
,
Kurashiki
,
Kuwait
,
Kuwait City
,
Kyoto
,
Kyrgyzstan
,
Liechtenstein
,
Liege
,
Lille
,
Lismore
,
Lithuania
,
Liverpool
,
London
,
London ca
,
Louisiana
,
Lower Hutt
,
Luanda
,
Ludhiana
,
Luoyang
,
Lusaka
,
Lushoto District
,
La Serena Chile
,
Lyon
,
La Rioja
,
Mendoza
,
Merida
,
Mexico
,
Mexico City
,
Michigan
,
Milan
,
Mildura
,
Minnesota
,
Miri Malaysia
,
Mississauga
,
Mississippi
,
Missouri
,
Mito
,
Miyazaki
,
Moldova
,
Mombasa
,
Monaco
,
Moncton
,
Mongolia
,
Monrovia
,
Montana
,
Montego Bay
,
Montenegro
,
Montpellier
,
Montreal
,
Montserrat
,
Morioka
,
Morocco
,
Mosul
,
Motueka
,
Mount Gambier
,
Mozambique
,
Muharraq
,
Mumbai
,
Munich
,
Muscat
,
Muttrah
,
Mwanza
,
Myanmar
,
Mymensingh
,
New Delhi
,
New Hampshire
,
New Jersey
,
New Mexico
,
New Plymouth
,
New York
,
New Zealand
,
Newcastle
,
Niagara
,
Nicaragua
,
Nice
,
Niger
,
Nigeria
,
Niigata
,
Nineveh Governorate
,
Ningbo
,
Niue
,
Noida
,
North Carolina
,
North Dakota
,
North Korea
,
Northern Mariana Islands
,
Norway
,
Nowra
,
Oruro
,
Osaka
,
Oshawa
,
Otorohanga
,
Ottawa
,
Ouagadougou
,
Oxford
,
Poland
,
Pontianak
,
Porirua
,
Port Elizabeth
,
Port Harcourt
,
Port Macquarie
,
Portmore Jamaica
,
Portugal
,
Posadas
,
Potosi
,
Pretoria
,
Puente Alto
,
Puerto Madryn
,
Puerto Montt
,
Puerto Rico
,
Pukekohe
,
Pune
,
Quebec City
,
Queenstown
,
Quilmes
,
Quilpue
,
Queanbeyan
,
Rio Cuarto
,
Río Gallegos
,
Riyadh
,
Rockhampton
,
Romania
,
Rome
,
Rosario
,
Rotorua
,
Rotterdam
,
Rouen
,
Russia
,
Rwanda
,
Shenzhen
,
Shepparton
,
Sherbrooke
,
Shijiazhuang
,
Shiraz
,
Sibu
,
Sierra Leone
,
Singapore
,
Sint Maarten
,
Slovakia
,
Slovenia
,
Sohar
,
Solomon Islands
,
Somalia
,
South Africa
,
South Carolina
,
South Dakota
,
South Korea
,
South Sudan
,
Soweto
,
Spain
,
Spanish Town
,
Sri Lanka
,
St Johns
,
Strasbourg
,
Sucre
,
Sudan
,
Sungai Petani
,
Surabaya
,
Surat
,
Suriname
,
Surrey
,
Suzhou
,
Swaziland
,
Sweden
,
Switzerland
,
Sydney
,
Sylhet
,
Syrian
,
Tokelau Vatican City
,
Tokoroa
,
Tokyo
,
Tonga
,
Toowoomba
,
Toronto
,
Toulouse
,
Townsville
,
Toyama
,
Toyohashi
,
Trelew
,
Trier
,
Trinidad
,
Tripoli
,
Trois Rivieres
,
Tsuen Wan
,
Tunis
,
Tunisia
,
Turin
,
Turkey
,
Turkmenistan
,
Tuvalu
,
Tweed Heads
,
Uruguay
,
Urumqi
,
US
,
USA
,
Utah
,
Utsunomiya
,
Uzbekistan
,
Upper Hutt
,
Victoria
,
Vietnam
,
Vina del Mar
,
Virginia
,
Visakhapatnam
,
Whanganui
,
Whangarei
,
Windhoek
,
Windsor
,
Winnipeg
,
Winterthur
,
Wisconsin
,
Wodonga
,
Wollongong
,
Wuhan
,
Wuxi
,
Wyoming
,
Xian
,
Xining
,
Yokohama
,
Yongin
,
Yuen Long Kau Hui
,
Zimbabwe
,
Zurich
,