Hire Node.js Developers to Accelerate Your Business Needs
Hire Dedicated and well thought out NodeJs Developers
A well planned and skilled NodeJs Developer knows the usage of various libraries and tools. Silicon Valley - India is a leading IT Consultancy firm with 19+ years of experience serving all IT needs all over the globe. Our expert team of Developers has well-versed skillsets in programming the unique codes for server-side and client-side Web Applications. Programmers have extra knowledge, which helps to accelerate your business needs with great solutions.
Successful Collaboration
Specialized & Technical Programmers
Maintaining Relationships Beyond Development
Latest Technology and Methodology
Choose the Dedicated NodeJs Developers from our Hiring Models
Full Time
Part Time
Hourly Basis
Full Time Dedicated Developers
8 Hours a day, 40 hours a week.
Total : 160 hours a month
2 Year Experienced: $ 1100.
3 year Experienced : $ 1350
4 year Experienced : $ 1500.
7 Year Experienced : $ 2000
Part Time Dedicated Developers
8 Hours a day, 20 hours a week.
Total : 80 hours a month
2 Year Experienced : $ 600
3 year Experienced : $ 700
4 year Experienced : $ 800
7 Year Experienced : $ 1100
Hire Developers on Hourly Basis
Any duration
Minimum 8 hours hiring.
2 Year Experienced : $ 10.
3 year Experienced : $ 11
4 year Experienced : $ 12.
7 Year Experienced : $ 15
Hire NodeJs Full Stack Develpoers
Hire NodeJs Development company to strengthen NodeJs Web Applications
Our NodeJs Full Stack Developers have the ability and skill to create unique and special Websites and Web Applications for your company. They are dedicated to their work and emending websites for your firm. Our teams of NodeJs Developers are experts in programming front-end and back-end scripting languages. The front end development is an observable portion of Web Applications which includes HTML, CSS, and JavaScript like AngularJS, ReactJS, JQuery etc.
WebApp Development
We are one of the best firms in developing robust WebApp Development with proper planning and strategies for your business with unique and impressive designs with 19+ years of experience.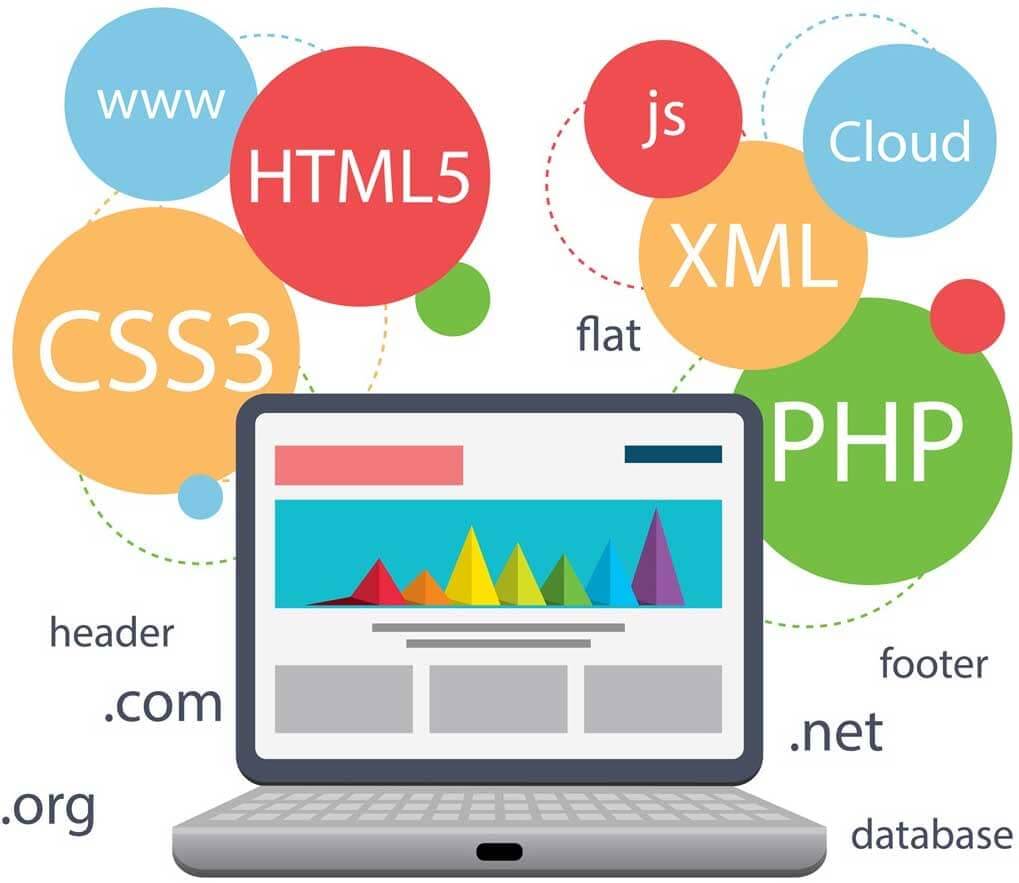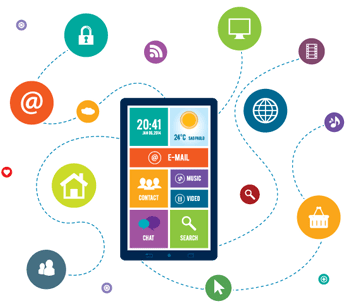 Mobile Development
Our Developers develop flexible, robust, impressive and high-performance Apps with NodeJs Android Programming services as they are familiar with market customers' needs.
API Development
Hire our NodeJs Programmers as they create a secure and easy to use API for your business with unique content and design which would attract the right audience of the markets.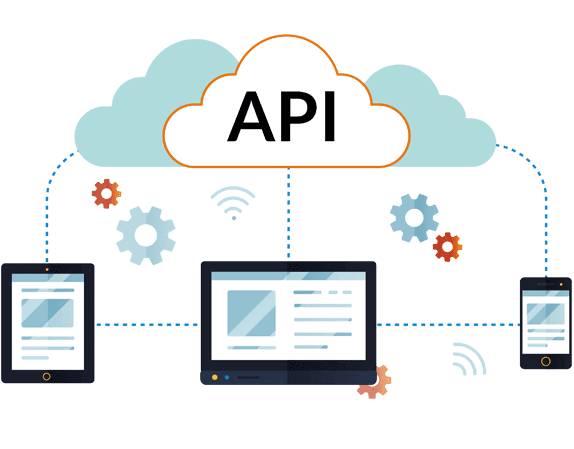 We Understand Our Clients' Requirements
Hire our Node.js Developers and get Unique Solutions for your Web Development
Maintenance and Support Service
Outsource and Hire on a full-time, part-time, hourly basis or tasked-based skilled Programmer who will always support and maintain your Applications when you are in need after the project is complete.
Consulting Service
Our clients can consult our NodeJs Developers' team for the service whenever they are in need during the project is in the developing process and even after the project gets completed and delivered.
Customization Service
Our Programmers give a customized and unique solution scalably, secured and rich in qualities for your business Web Application, Mobile Applications and API Development as they are experienced and skilled.
Outsource to Silicon Valey - India at One-Third of the Cost
Outsource NodeJs Development and Build Next-Generation Application
Outsource your NodeJs Development needs to our Silicon Valley - India expert Developers as they are highly qualified and experienced in developing NodeJs Applications. We serve our best to satisfy the needs and requirements of our clients with all the developed technology and methodology with a unique concept. Our Nodejs Developers are skilled at designing and programming event-driven and non-blocking I/O model-based solutions for server-side links that run flawlessly and effortlessly. Hire our dedicated Programmers as they have mastery in developing various NodeJs Development Programmes like WebApp Development, Mobile Development, and API Development. They also give services like maintenance and support, consulting and customization for all your network Application Development.Hiring a freelancer is not as effective as hiring a node js development company. The freelancer would not be able to contact you every time and complete tasks on time. But hire a Silicon Valley programmer, we assure you satisfactory results for your project as they would join with you whenever you need any help and complete the task on time.
Steps to Hire NodeJs Developers from Silicon Valley - India
Choose the best that fits well within your budget without compromising the Quality

We Offer Cost-Effective and Qualitative Services
When you are planning to Hire Developers, Silicon Valley is at your doorstep with end to end solutions for all your NodeJs Development and Customization requirements.
Frequently Asked Questions
Cairns
,
Cali
,
Cambridge
,
Campinas
,
Canberra
,
Cape Town
,
Caracas
,
caribbean
,
Cartagena
,
Chandigarh
,
Chennai
,
Chile
,
China
,
Christiania
,
Ciudad Guayana
,
Ciudad Juarez
,
Cochin
,
Cologne
,
Colombia
,
Copenhagen
,
Cordoba
,
Costa Rica
,
Cotedazur
,
Cuba
,
Curitiba
,
Cyprus
,
Dammam
,
Darwin
,
Delhi
,
Denmark
,
Dom Republic
,
Dortmund
,
Dubai
,
Dublin
,
Duisburg
,
Duque de Caxias
,
Durban
,
Ecatepec
,
Ecuador
,
Edinburgh
,
Egypt
,
El Salvador
,
Essen
,
Estonia
,
Ethiopia
,
Fiji
,
Finland
,
Florence
,
Fortaleza
,
France
,
Frankfurt
,
Gaza Strip
,
Gdansk
,
Genoa
,
Germany
,
Ghana
,
Glasgow
,
Goiania
,
Gold Coast
,
Gothenburg
,
Greece
,
Guadalajara
,
Guarulhos
,
Guatemala
,
Guayaquil
,
Hamburg
,
Hannover
,
Hordaland
,
Hungary
,
Hyderabad
,
Ipoh
,
Iran
,
Iraq
,
Ireland
,
Israel
,
Italy
,
Japan
,
Jeddah
,
Jerusalem
,
Johannesburg
,
Johor Bahru
,
Jordan
,
Kazakhstan
,
Kenya
,
Kolkata
,
Krakow
,
Kristiania
,
Kuala Lumpur
,
Kuwait
,
La Plata
,
Lagos
,
Latin America
,
Latvia
,
Lebanon
,
Leeds
,
Leipzig
,
Leon
,
Libya
,
Lima
,
Lisbon
,
Lithuania
,
Liverpool
,
Logan City
,
London
,
Lyon
,
Maceio
,
Madrid
,
Malaga
,
Malaysia
,
Manaus
,
Manchester
,
Maracaibo
,
Marseille
,
Mecca
,
Medellin
,
Medina
,
Melbourne
,
Mendoza
,
Mexico City
,
Milan
,
Monterrey
,
Montevideo
,
Morocco
,
Mumbai
,
Munich
,
Murcia
,
Muscat
,
Nairobi
,
Naples
,
Natal
,
Netherlands
,
New South Wales
,
Newcastle
,
Nicaragua
,
Nigeria
,
Norway
,
Nova Iguacu
,
Nuremberg
,
Oman
,
Oslo
,
Oxford
,
Palermo
,
Palma
,
Panama
,
Paris
,
Perth
,
Peru
,
Philippines
,
Poland
,
Porto Alegre
,
Portugal
,
Prague
,
pretoria
,
Puebla
,
Puerto Rico
,
Pune
,
Qatar
,
Queensland
,
Quito
,
Recife
,
Riga
,
Rio de Janeiro
,
Riyadh
,
Romania
,
Rome
,
Rosario
,
Rotterdam
,
Salvador
,
Santa Cruz
,
Santiago
,
Sao Goncalo
,
Sao Luis
,
Sao Paulo
,
Saudi Arabia
,
Sevilla
,
Shanghai
,
Sheffiel
,
Shenzhen
,
Singapore
,
Sofia
,
South Africa
,
South Australia
,
Spain
,
Stockholm
,
Sweeden
,
Switzerland
,
Sydney
,
Taiwan
,
Tasmania
,
Tel Aviv
,
Tel Aviv Yafo
,
The Hague
,
Tijuana
,
Tokyo
,
Toulouse
,
Tucuman
,
Tunisia
,
Turin
,
Turkey
,
UAE
,
United Arab Emirate
,
United Kingdom
,
United States
,
Uruguay
,
Us Virgin Islands
,
Valencia
,
Venezuela
,
Venice
,
Victoria
,
Vienna
,
Vietnam
,
Vilnius
,
Warsaw
,
West Bank
,
Western Australia
,
Wollongong
,
Wroclaw
,
Zapopan
,
Zaragoza
,
Hong Kong
,
Iceland
,
Long Island
,
Madagascan
,
Massachusetts
,
Mexico
,
Moscow
,
New Delhi
,
New Hampshire
,
North Korea
,
Nottingham
,
Oklahoma
,
Ontario
,