Hire Web Design And Development Experts - Hire Website Designer India
Hire Professional Website Developer to Begin your Web Designing Quickly at One-Third of the Cost
Hire A Dedicated Web Designer from our pool of talented Web Designers and Programmers that help you create extraordinary Web Designs and make your page well known on the internet; however, it enhances web content and web techniques. It is vital to have an appealing landing page plan for your site. Hire web application designers with skills and experience in designing high-performance and fully fledged web applications and hiring a Web Design Company that satisfies all your web business needs.
Innovative and Visualised Websites
High-Quality Work
On-time Delivery of Projects
Instant Communication with Designers
Hire A Website Designer From Our Tailored Hiring Models
Full Time
Part Time
Hourly Basis
Full Time Dedicated Developers
8 Hours a day, 40 hours a week.
Total : 160 hours a month
2 Year Experienced: $ 1100.
3 year Experienced : $ 1350
4 year Experienced : $ 1500.
7 Year Experienced : $ 2000
Part Time Dedicated Developers
8 Hours a day, 20 hours a week.
Total : 80 hours a month
2 Year Experienced : $ 600
3 year Experienced : $ 700
4 year Experienced : $ 800
7 Year Experienced : $ 1100
Hire Developers on Hourly Basis
Any duration
Minimum 8 hours hiring.
2 Year Experienced : $ 10.
3 year Experienced : $ 11
4 year Experienced : $ 12.
7 Year Experienced : $ 15
Hire a Website Designer at a Budget-Friendly Cost
Offshore Web Designers for a Visionary and Attractive Website
Our Web Designers from Silicon Valley, make an innovative and adorable Web page that seduces the audience in the market. Our Full Stack Web Designers are proficients in Web Page Designing for your company at an affordable cost with tons of solutions. They are knowledgeable and experts in front-end client-side scripting languages like HTML, CSS, and Javascript like AngularJs, ReactJs, JQuary, etc. and also skilled in back-end server-side scripting languages like PHP, NodeJs and databases like MySQL, SQL Server, Post Gre SQL, etc. So hire Web UI Designers to assure you satisfactory and effective results for your project as they complete the task on time. But if you freelance web developer from India their work will not be adequate as they have too many tasks to do, so they may not satisfy your project on time.
Browser Web Design
Our teams of Browser Web Designers have rich experience and knowledge in Browser web design for your company. Having a decent and attractive browser page for your Website is more significant when you set up your Website on the World Wide Web for the first time.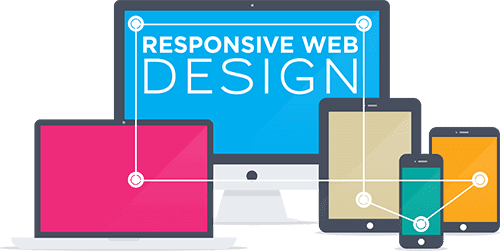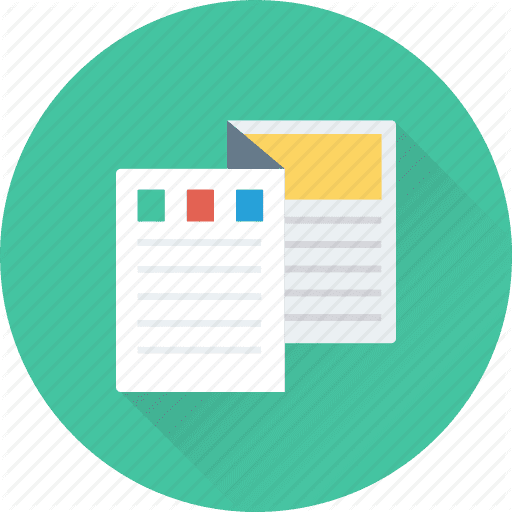 Flyer Design
Our Flyer Designer has skills and experience in Flyer Designing and efficiently provides innovative and attractive designs to their clients' Web Development
Leverage World-Class Skilled Website Designer in India
Hire well-versed Web Designers for Premium Quality Solutions and Services
Responsive Website Design
Our Professional and Talented Designers produce customized corporate identity solutions while continuously remembering the specific needs of our clients. In addition, responsive Web Designers make an eye-catching Website Design that will put your company at the cutting edge.
Presentation Design
Our Presentation Designer formats, create, supervises, and manages the project. They also analyze every functionality of the project or task before the Web Development begins and tracks the project status to guarantee the client that we have thought about each usefulness.
Mobile-Friendly Web Design
Our Web Designer creates innovative, attractive, mobile-friendly web designs per your requirements and satisfies all our clients with the best possible Web Designing Services. Mobile-Friendly Web Designer has the experience and the ability to create different plans.
Hire Web Designer to Outsource all Web Designing Needs from India
Outsource Web Designer group for an innovative Website to Silicon Valley - India
Outsource Web Designers to Silicon Valley: India is beneficial for your Website Design as they have skills and experience in creating attractive website pages per your agency requirements. Our Web Developer has skills and expertise in designing an application for your Websites to be more user-friendly and beautiful and serves you with the best web design and development solutions. In addition, our Web Designer can efficiently Redesign your current Yahoo Store and make it more appealing and highlight rich to upgrade your web-based presence and sales through our RTML Programming and RTML Coding. Hire Web Designers India to build fully functional, scalable, and secure web applications for your growing business.
Steps to Hire Web Designers from Silicon Valley - India
Choose the best that fits well within your budget without compromising the Quality

We Offer Cost-Effective and Qualitative Services
When you are planning to Hire Developers, Silicon Valley is at your doorstep with end to end solutions for all your Web Designing and Customization requirements.
Frequently Asked Questions
Akron
,
Alabama
,
Alaska
,
Albany
,
Albuquerque
,
America
,
Anaheim
,
Anchorage
,
Arizona
,
Arkansas
,
Arlington
,
Atlanta
,
Aurora
,
Austin
,
Bakersfield
,
Baltimore
,
Baton Rouge
,
Bloomington
,
Boise
,
Boston
,
Buffalo
,
Calgary
,
California
,
Canada
,
Chandler
,
Charlotte
,
Chesapeake
,
Chicago
,
Chula Vista
,
Cincinnati
,
Cleveland
,
Colorado
,
Colorado Springs
,
Columbus
,
Connecticut
,
Corpus Christi
,
Dallas
,
DC
,
Delaware
,
Denver
,
Detroit
,
Detroit Metro
,
Durham
,
Edmonton
,
El Paso
,
Florida
,
Fort Wayne
,
Fort Worth
,
Fresno
,
Fresno Madera
,
Georgia
,
Germany
,
Garland
, ,
Glendale
,
Greensboro
,
Guam
,
Halifax
,
Hampton Roads
,
Hartford
,
Hawaii
,
Henderson
,
Hialeah
,
Honolulu
,
Houston
,
Huntington
,
Idaho
,
India
,
Illinois
,
Indiana
,
Indianapolis
,
Iowa
,
Jacksonville
,
Jersey City
,
Kansas City
,
Kentucky
,
Laredo
,
Las Vegas
,
Lexington Fayette
,
Lincoln
,
Long Beach
,
Los Angeles
,
Scotland
,
Louisiana
,
Louisville
,
Lubbock
,
Madison
,
Maine
,
Maryland
,
Memphis
,
Mesa
,
Miami
,
Michigan
,
Milwaukee
,
Minneapolis
,
Minnesota
,
Mississippi
,
Missouri
,
Modesto
,
Montana
,
Montgomery
,
Montreal
,
Nashville
,
Nebraska
,
Nevada
,
New Jersey
,
New Mexico
,
New Orleans
,
New York
,
New York City
,
Newark
,
Norfolk
,
North Carolina
,
North Dakota
,
North Hampshire
,
North Hempstead
,
Oakland
,
Ohio
,
Oklahoma City
,
Omaha
,
Orange County
,
Oregon
,
Orlando
,
Ottawa
,
Pennsylvania
,
Philadelphia
,
Phoenix
,
Pittsburgh
,
Plano
,
Portland
,
Puerto Rico
,
Raleigh
,
Raleigh-Durham
,
Reno
,
Rhode Island
,
Richmond
,
Riverside
,
Rochester
,
Sacramento
,
Salt Lake City
,
San Antonio
,
San Bernardino
,
San Francisco
,
San Diego
,
San Jose
,
Santa Ana
,
Saskatoon
,
Seattle
,
Seattle Tacoma
,
SF Bay Area
,
South Carolina
,
South Dakota
,
South Florida
,
St Louis
,
St Paul
,
St Petersburg
,
Stockton
,
Tampa
,
Tampa Bay Area
,
Tennessee
,
Texas
,
Toledo
,
Toronto
,
Tucson
,
Tulsa
,
United States
,
Utah
,
USA
,
UK
,
Vancouver
,
Vermont
,
Victoria
,
Virginia Beach
,
Washington
,
West Virginia
,
Wichita
,
Winnipeg
,
Wisconsin
,
Wyoming
,
Abu Dhabi
,
Adelaide
,
Ahmedabad
,
Amsterdam
,
Antwerp
,
Argentina
,
Athens
,
Australia
,
Austria
,
Bahrain
,
Bangalore
,
Barcelona
,
Barquisimeto
,
Barranquilla
,
Beijing
,
Belem
,
Belgium
,
Belo Horizonte
,
Berlin
,
Birmingham
,
Bochum
,
Bogota
,
Bolivia
,
Bologna
,
Bradford
,
Brasilia
,
Brazil
,
Brisbane
,
Bristol
,
Brussels
,
Bucharest
,
Budapest
,
Buenos Aires
,
Anchorage Mat Su
,
Alberta
,
Alborg
,
Asia
,
Auckland
,
Baghdad
,
Basel
,
Basra
,
Bath
,
Burlington
,
Czech
,
Derby
,
Edinburg
,
Europe
,