Outsource Website Development Services - Boost Your Business
Bring Your Business to a New Level - Create Elegant And Class Apart Websites
Silicon Valley is the most trusted Web Application Development Company in India; We provide top-notch web development services that are suited to your company's needs. We provide e-commerce web development services and build social computing, intranet, and business platforms, greatly expanding the reach of your business. Outsource Web Application Development team with skills and experience in designing a highly functional and secure website that satisfies your business requirements. Outsource Web App Development team proficiently in creating sites with comprehensive, reliable web applications.
Your online appearance should reflect how distinctive your company is. Outsource PHP Web Development team of technical professionals and seasoned managers who can analyse any company's requirements and create a website or web app specifically for each client. Next, the Outsourced Front End Development team will take complete care of the appearance of your website, and our back-end experts will ensure it is robust and completely functional. Finally, Outsource Joomla Development team to design a reliable and attractive web application for your business.
Outsource Web Development Services
Outsource Web Development Services that will strengthen your customer relationship management and marketing initiatives. By utilising a robust internet presence, you can significantly expand your business. 
Front-End Development
You can raise brand awareness and boost sales by having an online presence. By your specifications, Silicon Valley, a reputable Outsource Website Development firm, will construct an attractive, responsive website. We can create anything, from a simple landing page to an intricate e-store.
Full Stack Development
Full Stack Developers are skilled at both the client and server sides; they comprehend client needs and have experience with hostings and databases. Our primary areas of expertise are Angular and Dot Net, but we also work with PHP, Python, and many other languages; get in touch with us and inquire about the required one.
Web App Development
We are the top bespoke web app development company with expertise in developing unique, conversion-focused, and user-friendly websites and applications that provide your customers with a flawless and fantastic experience. Outsource Web Design teams for quick-turnaround projects and longer ones.  
CMS Development
We evaluate your company's requirements and choose the top UX options. Outsourced WordPress Web Design team makes it simple for you to alter content, including texts, images, videos, etc. Although WordPress is our main area of expertise, we can create custom CMS if your company needs it.
eCommerce Development
Enhance your company's web app development and boost your online presence by modifying and putting together eCommerce web applications using Shopify, Magento, and bespoke frameworks. We create customised eCommerce websites using a process that earns users' confidence and keeps them coming back.
Custom Web Development
We create unique web development based on your company's requirements and provide the best web development services using cutting-edge methods that best meet your expectations. Our project-based or dedicated web developers will pay attention to your requests and suggest how to fulfil them.
Outsource the Best Web Design and Development Services

UI/UX Development
Our web application development company offers cutting-edge and attractive UI/IX Designs using your company's most acceptable technologies and approaches.

API Development
With the finest techniques to build durable and scalable APIs, we provide the most satisfactory API development services to satisfy the demands of the industry.

Opensource Framework Experts
You can change the source code of our Open Source website with end-to-end services provided by Web Development professionals by using our Open Source website modifications and development.

Web App Consultancy
Our skilled professionals use information-supported analytics to plan and enable choices most appropriate to your requirements and look for the world's best project developer for you.

CRM Application Development
To help you stand out in the industry, our CRM App Development professionals produce the most powerful and distinctive applications. On one platform, you may store everyone's data.
Cross-platform Apps
Our web app development specialists develop mobile and web applications that offer the most satisfying user experience and function on all operating systems, including iOS, Windows, and Android.
The Perfect Solution for Achieving Your Business Goals - Outsource Web Development and Design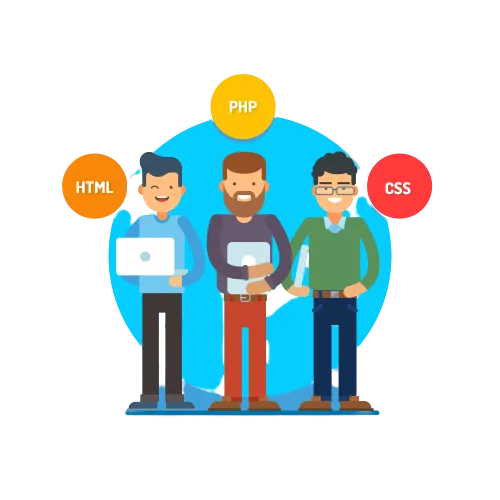 Outsourcing your web development or design project to an experienced and reliable outsourcing web design company can be a cost-effective solution to achieve your business goals. A dedicated house team can provide high-quality work using the latest tech stack with project managers who stay organized and communicate effectively. Working with an outsourcing partner in a different time zone can also help you meet tight deadlines and move your project forward quickly. With a long-term approach to your web development project, outsourcing to a trusted outsourcing web development company can significantly benefit your business.
Web Design Portfolio
Frequently Asked Questions
Cairns
,
Cali
,
Cambridge
,
Campinas
,
Canberra
,
Cape Town
,
Caracas
,
caribbean
,
Cartagena
,
Chandigarh
,
Chennai
,
Chile
,
China
,
Christiania
,
Ciudad Guayana
,
Ciudad Juarez
,
Cochin
,
Cologne
,
Colombia
,
Copenhagen
,
Cordoba
,
Costa Rica
,
Cotedazur
,
Cuba
,
Curitiba
,
Cyprus
,
Dammam
,
Darwin
,
Delhi
,
Denmark
,
Dom Republic
,
Dortmund
,
Dubai
,
Dublin
,
Duisburg
,
Duque de Caxias
,
Durban
,
Ecatepec
,
Ecuador
,
Edinburgh
,
Egypt
,
El Salvador
,
Essen
,
Estonia
,
Ethiopia
,
Fiji
,
Finland
,
Florence
,
Fortaleza
,
France
,
Frankfurt
,
Gaza Strip
,
Gdansk
,
Genoa
,
Germany
,
Ghana
,
Glasgow
,
Goiania
,
Gold Coast
,
Gothenburg
,
Greece
,
Guadalajara
,
Guarulhos
,
Guatemala
,
Guayaquil
,
Hamburg
,
Hannover
,
Hordaland
,
Hungary
,
Hyderabad
,
Ipoh
,
Iran
,
Iraq
,
Ireland
,
Israel
,
Italy
,
Japan
,
Jeddah
,
Jerusalem
,
Johannesburg
,
Johor Bahru
,
Jordan
,
Kazakhstan
,
Kenya
,
Kolkata
,
Krakow
,
Kristiania
,
Kuala Lumpur
,
Kuwait
,
La Plata
,
Lagos
,
Latin America
,
Latvia
,
Lebanon
,
Leeds
,
Leipzig
,
Leon
,
Libya
,
Lima
,
Lisbon
,
Lithuania
,
Liverpool
,
Logan City
,
London
,
Lyon
,
Maceio
,
Madrid
,
Malaga
,
Malaysia
,
Manaus
,
Manchester
,
Maracaibo
,
Marseille
,
Mecca
,
Medellin
,
Medina
,
Melbourne
,
Mendoza
,
Mexico City
,
Milan
,
Monterrey
,
Montevideo
,
Morocco
,
Mumbai
,
Munich
,
Murcia
,
Muscat
,
Nairobi
,
Naples
,
Natal
,
Netherlands
,
New South Wales
,
Newcastle
,
Nicaragua
,
Nigeria
,
Norway
,
Nova Iguacu
,
Nuremberg
,
Oman
,
Oslo
,
Oxford
,
Palermo
,
Palma
,
Panama
,
Paris
,
Perth
,
Peru
,
Philippines
,
Poland
,
Porto Alegre
,
Portugal
,
Prague
,
pretoria
,
Puebla
,
Puerto Rico
,
Pune
,
Qatar
,
Queensland
,
Quito
,
Recife
,
Riga
,
Rio de Janeiro
,
Riyadh
,
Romania
,
Rome
,
Rosario
,
Rotterdam
,
Salvador
,
Santa Cruz
,
Santiago
,
Sao Goncalo
,
Sao Luis
,
Sao Paulo
,
Saudi Arabia
,
Sevilla
,
Shanghai
,
Sheffiel
,
Shenzhen
,
Singapore
,
Sofia
,
South Africa
,
South Australia
,
Spain
,
Stockholm
,
Sweeden
,
Switzerland
,
Sydney
,
Taiwan
,
Tasmania
,
Tel Aviv
,
Tel Aviv Yafo
,
The Hague
,
Tijuana
,
Tokyo
,
Toulouse
,
Tucuman
,
Tunisia
,
Turin
,
Turkey
,
UAE
,
United Arab Emirate
,
United Kingdom
,
United States
,
Uruguay
,
Us Virgin Islands
,
Valencia
,
Venezuela
,
Venice
,
Victoria
,
Vienna
,
Vietnam
,
Vilnius
,
Warsaw
,
West Bank
,
Western Australia
,
Wollongong
,
Wroclaw
,
Zapopan
,
Zaragoza
,
Hong Kong
,
Iceland
,
Long Island
,
Madagascan
,
Massachusetts
,
Mexico
,
Moscow
,
New Delhi
,
New Hampshire
,
North Korea
,
Nottingham
,
Oklahoma
,
Ontario
,