Grab the Advantage of World-Class ReactJs Web Development Services from Silicon Valley
Designing Trendy Web and Mobile Applications with React Software Development Services
ReactJs is a cross-platform Javascript-based open-source library to build a user interface for responsive web applications Front End Development with React. As a foremost React Js Application Development Company, we have years of experienced and qualified React Website Development team who give their best in your project development and timely delivery. 
Silicon Valley is a ReactJs App Development Company; We have an exceptionally proficient and skilled React Application Development team with proficiency in executing new methods and technology to move them toward business-driven apps. Therefore, we assure to deliver the best execution and inventive React for Enterprise Applications to esteem your venture.
Stay Forward of Competitors with ReactJs Development Services
Have Dynamic and Future Ready Web Applications with ReactJs Development Company. Our firm's Full Stack Development experts have skills and knowledge in back-end and front-end scripting languages. They also have experience developing databases like MySQL, SQL Server, Post Gre SQL, MongoDB, etc.
UI/UX Development
Our ReactJs Development team build result-driven interactive UI/UX web applications developed for your business that satisfies the requirements.
Native App Development
Our firm has React Js Web Development proficient experts who create customer-focused, dynamic and feature-rich mobile applications that work well on Android and iOS platforms.
Web Design and Development
We have experienced ReactJs Developers who design and develop recognisable web applications using an open-source ReactJS Javascript-based library.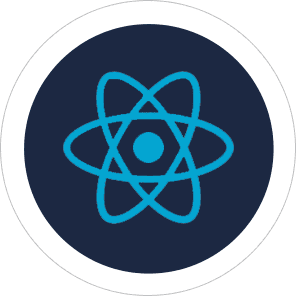 Front-end Development
Our ReactJs Development experts have knowledge and skill in front-end client-side scripting languages like HTML, CSS and Javascript like JQuery, etc.
Custom ReactJS Development
Get custom ReactJs Development. designed under our well-versed team for your business needs with best-in-class ReactJs Application Development and React Programming Language.
Plugin Development
Our ReactJs Development programmers are qualified to design custom extensions and plugins for your company's web and mobile applications.
Features of ReactJs Development
Build High Performing Web App Developed from the Top ReactJs Development Company
Virtual DOM
Virtual DOM works with the most familiar way of coding by re-generating the new modifications in the UI.
Cross-Platform
ReactJs is composed once and runs anywhere. Therefore, changing the current code for any stage is not needed.
One-way data binding
One-way data-binding utilises Flux control for maintaining the application's workflow and view.
One-Stop Solution for your Web Development needs with ReactJs.
As a top React Software Development Company, we provide the best solutions for all your ReactJs needs. So outsource our firm and get the benefit of the best and most skilled React Js Mobile App Development experts. They give unique solutions to fulfil your requirement with user-friendly, interactive and seamlessly functioning web and mobile apps to grow your business.
Expert ReactJs Development Team

At Silicon Valley - India, we have a dedicated and expert ReactJs Development team. They design and develop the best Web Applications and Websites for your business with unique concepts and designs to meet your requirements.

Maintenance and Support

Our ReactJs Developers properly maintain your web applications and website data and support you whenever required in future or during all development processes. They will always help you and maintain your data by keeping it safe.

Benefits of Latest Technology 

Our firm ReactJs skilled and qualified experts use the latest version, tools, technology and methodology to deliver the best and unique Websites and Web and Mobile Applications outcomes and results for your business according to your needs. 

Timely Delivery of Project

Silicon Valley is a leading ReactJs Development firm. Our ReactJs experts give their best to the allocated project of your website and applications of business. We complete the work on time and deliver robust and scalable Web and Mobile Apps. 

Communication facility with Experts

We provide the best facility for communicating with experts. You can communicate with your developer via messenger, mail or even call. You can clear your doubts and share your ideas if you have any with your hired ReactJs designer.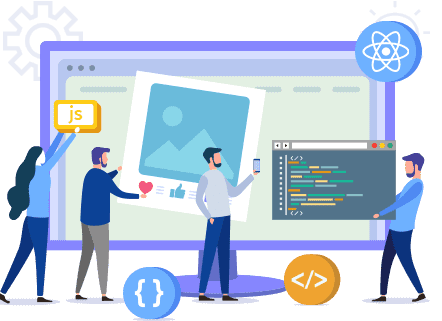 Hire a Top ReactJs Development Company's Experts for your New Project
Pick the best and most capable designers who are well versed and provoke the most satisfactory outcomes that prompt the attainment of the ideal solutions and results. As a top React Development Agency, we have a dedicated pool of ReactJs Development experts who design and develop the best Web and Mobile Applications for your business and help you to bring your vision into a realistic design.Hire Our Dedicated Developer
Frequently Asked Questions
Alor Setar
,
American Samoa
,
Ampang
,
Amsterdam
,
Andorra
,
Ang Mo Kio
,
Angola
,
Anguilla
,
Antananarivo
,
Antofagasta
,
Antwerp
,
Argentina
,
Arica Chile
,
Arizona
,
Arkansas
,
Armenia
,
Aruba
,
Asuncion
,
Auckland
,
Aurangabad
,
Australia
,
Austria
,
Azerbaijan
,
Bhutan
,
Birmingham
,
Bloemfontein
,
Bolivia
,
Bordeaux
,
Botswana
,
Bradford
,
Brampton
,
Brazil
,
Brazzaville
,
Brisbane
,
Bristol
,
British Virgin Islands
,
Broome
,
Bruges
,
Brunei
,
Buenos Aires
,
Bukit Batok
,
Bulgaria
,
Bunbury
,
Bundaberg
,
Buraydah
,
Burkina Faso
,
Burnie
,
Burundi
,
Busan
,
Chittagong
,
Choa Chu Kang
,
Chongqing
,
Christchurch
,
City of Brussels
,
City of Sydney
,
Clarendon Parish
,
Cochabamba
,
Coffs Harbour
,
Cologne
,
Colombia
,
Colorado
,
Comodoro Rivadavia
,
Comoros
,
Concepcion
,
Congo
,
Connecticut
,
Cook Islands
,
Copiapo
,
Cordoba
,
Corrientes
,
Costa Rica
,
Cote d Ivoire
,
Coventry
,
Croatia
,
Cuba
,
Curacao
,
Cyprus
,
Czech Republic
,
Dhaka
,
Djibouti
,
Dodoma
,
Doha
,
Dominica
,
Dominican Republic
,
Dongguan
,
Douala
,
Dubai
,
Dubbo
,
Dublin
,
Dunedin
,
Durban
,
Eldoret
,
England
,
Equatorial Guinea
,
Erbil
,
Eritrea
,
Estonia
,
Ethiopia
,
France
,
Frankfurt
,
Freetown
,
Fremantle
,
French Guiana
,
French Polynesia
,
Fujairah
,
Fukuoka
,
Fuzhou
,
Greater Sudbury
,
Greece
,
Greenland
,
Grenada
,
Grenoble
,
Guadalajara
,
Guadeloupe
,
Guam
,
Guangzhou
,
Guatemala
,
Guatemala City
,
Guelph
,
Guilin
,
Guinea
,
Guinea Bissau
,
Guiyang
,
Guyana
,
Gwangju
,
Hat Yai
,
Hawaii
,
Hefei
,
Hermosillo
,
Hillah
,
Himeji
,
Hiroshima
,
Hobart
,
Hokitika
,
Honduras
,
Hong Kong
,
Hungary
,
Hyderabad
,
Ipoh
,
Iquique
,
Iran
,
Iraq
,
Ireland
,
Isfahan
,
Isle of Man
,
Israel
,
Italy
,
Jinan
,
Johannesburg
,
Johor Bahru
,
Jordan
,
Kiribati
,
Kirkuk
,
Kisumu
,
Kitakyushu
,
Kitchener
,
Klang
,
Kobe
,
Kochi
,
Kolkata
,
Kota Bharu
,
Kota Kinabalu
,
Kowloon
,
Kuala Lumpur
,
Kuala Terengganu
,
Kuantan
,
Kuching
,
Kumamoto
,
Kunming
,
Kurashiki
,
Kuwait
,
Kuwait City
,
Kyoto
,
Kyrgyzstan
,
Liechtenstein
,
Liege
,
Lille
,
Lismore
,
Lithuania
,
Liverpool
,
London
,
London ca
,
Louisiana
,
Lower Hutt
,
Luanda
,
Ludhiana
,
Luoyang
,
Lusaka
,
Lushoto District
,
La Serena Chile
,
Lyon
,
La Rioja
,
Mendoza
,
Merida
,
Mexico
,
Mexico City
,
Michigan
,
Milan
,
Mildura
,
Minnesota
,
Miri Malaysia
,
Mississauga
,
Mississippi
,
Missouri
,
Mito
,
Miyazaki
,
Moldova
,
Mombasa
,
Monaco
,
Moncton
,
Mongolia
,
Monrovia
,
Montana
,
Montego Bay
,
Montenegro
,
Montpellier
,
Montreal
,
Montserrat
,
Morioka
,
Morocco
,
Mosul
,
Motueka
,
Mount Gambier
,
Mozambique
,
Muharraq
,
Mumbai
,
Munich
,
Muscat
,
Muttrah
,
Mwanza
,
Myanmar
,
Mymensingh
,
New Delhi
,
New Hampshire
,
New Jersey
,
New Mexico
,
New Plymouth
,
New York
,
New Zealand
,
Newcastle
,
Niagara
,
Nicaragua
,
Nice
,
Niger
,
Nigeria
,
Niigata
,
Nineveh Governorate
,
Ningbo
,
Niue
,
Noida
,
North Carolina
,
North Dakota
,
North Korea
,
Northern Mariana Islands
,
Norway
,
Nowra
,
Oruro
,
Osaka
,
Oshawa
,
Otorohanga
,
Ottawa
,
Ouagadougou
,
Oxford
,
Poland
,
Pontianak
,
Porirua
,
Port Elizabeth
,
Port Harcourt
,
Port Macquarie
,
Portmore Jamaica
,
Portugal
,
Posadas
,
Potosi
,
Pretoria
,
Puente Alto
,
Puerto Madryn
,
Puerto Montt
,
Puerto Rico
,
Pukekohe
,
Pune
,
Quebec City
,
Queenstown
,
Quilmes
,
Quilpue
,
Queanbeyan
,
Rio Cuarto
,
Río Gallegos
,
Riyadh
,
Rockhampton
,
Romania
,
Rome
,
Rosario
,
Rotorua
,
Rotterdam
,
Rouen
,
Russia
,
Rwanda
,
Shenzhen
,
Shepparton
,
Sherbrooke
,
Shijiazhuang
,
Shiraz
,
Sibu
,
Sierra Leone
,
Singapore
,
Sint Maarten
,
Slovakia
,
Slovenia
,
Sohar
,
Solomon Islands
,
Somalia
,
South Africa
,
South Carolina
,
South Dakota
,
South Korea
,
South Sudan
,
Soweto
,
Spain
,
Spanish Town
,
Sri Lanka
,
St Johns
,
Strasbourg
,
Sucre
,
Sudan
,
Sungai Petani
,
Surabaya
,
Surat
,
Suriname
,
Surrey
,
Suzhou
,
Swaziland
,
Sweden
,
Switzerland
,
Sydney
,
Sylhet
,
Syrian
,
Tokelau Vatican City
,
Tokoroa
,
Tokyo
,
Tonga
,
Toowoomba
,
Toronto
,
Toulouse
,
Townsville
,
Toyama
,
Toyohashi
,
Trelew
,
Trier
,
Trinidad
,
Tripoli
,
Trois Rivieres
,
Tsuen Wan
,
Tunis
,
Tunisia
,
Turin
,
Turkey
,
Turkmenistan
,
Tuvalu
,
Tweed Heads
,
Uruguay
,
Urumqi
,
US
,
USA
,
Utah
,
Utsunomiya
,
Uzbekistan
,
Upper Hutt
,
Victoria
,
Vietnam
,
Vina del Mar
,
Virginia
,
Visakhapatnam
,
Whanganui
,
Whangarei
,
Windhoek
,
Windsor
,
Winnipeg
,
Winterthur
,
Wisconsin
,
Wodonga
,
Wollongong
,
Wuhan
,
Wuxi
,
Wyoming
,
Xian
,
Xining
,
Yokohama
,
Yongin
,
Yuen Long Kau Hui
,
Zimbabwe
,
Zurich
,