Hire ReactJs Developer - India On Task-Based, Hourly, Part-Time Or Full-Time
Feel the Experience of Hiring Top Notch ReactJs Developers from Silicon Valley - India
Being a valuable and leading IT Consultancy Firm with 19+ years of experience, Silicon Valley - India understands the need for a scalable and robust Web Application for businesses to stay in the market. Our firm has well-versed, skilled, qualified and experienced ReactJs Developers for Hire who can build exceptional and impressive Websites through ReactJs, Developing Programming for your business fulfilment. Hire ReactJs App Developer - India to create web applications with all the functionality you need using developed React.JS plugins. Hire ReactJs Programmer, Hire React Developer skilled in creating top-notch business IT solutions.
Regular Updates on Project
Dedicated Project Developer
Technology Expertise Programmers
Budget-friendly Cost
Hire Dedicated ReactJs Developers from our Hiring Models
Full Time
Part Time
Hourly Basis
Full Time Dedicated Developers
8 Hours a day, 40 hours a week.
Total : 160 hours a month
2 Year Experienced: $ 1100.
3 year Experienced : $ 1350
4 year Experienced : $ 1500.
7 Year Experienced : $ 2000
Part Time Dedicated Developers
8 Hours a day, 20 hours a week.
Total : 80 hours a month
2 Year Experienced : $ 600
3 year Experienced : $ 700
4 year Experienced : $ 800
7 Year Experienced : $ 1100
Hire Developers on Hourly Basis
Any duration
Minimum 8 hours hiring.
2 Year Experienced : $ 10.
3 year Experienced : $ 11
4 year Experienced : $ 12.
7 Year Experienced : $ 15
Hire ReactJs Developer India
Hire ReactJs Development Team to enrich Company Objectives.
Our trustworthy Full Stack Developers team provides cutting-edge business solutions on several technologies and frameworks. The squads of ReactJs Front End Developers have a skill set for creating engaging, creative and scalable Web Applications with many answers. Our Programmers' priority is to execute the client goal and objective as they have an emphatic set of foundational skills in front-end client-side scripting language and back-end coding, server-side scripting and database like MySQL, SQL Server, Post Gre SQL, MongoDB, etc.
Framework for Web Application Development
Outsource and Hire Silicon Valley - India Developers for framing your business Web Application Development. Our programmers know about developing the best and most unique Applications for your Websites.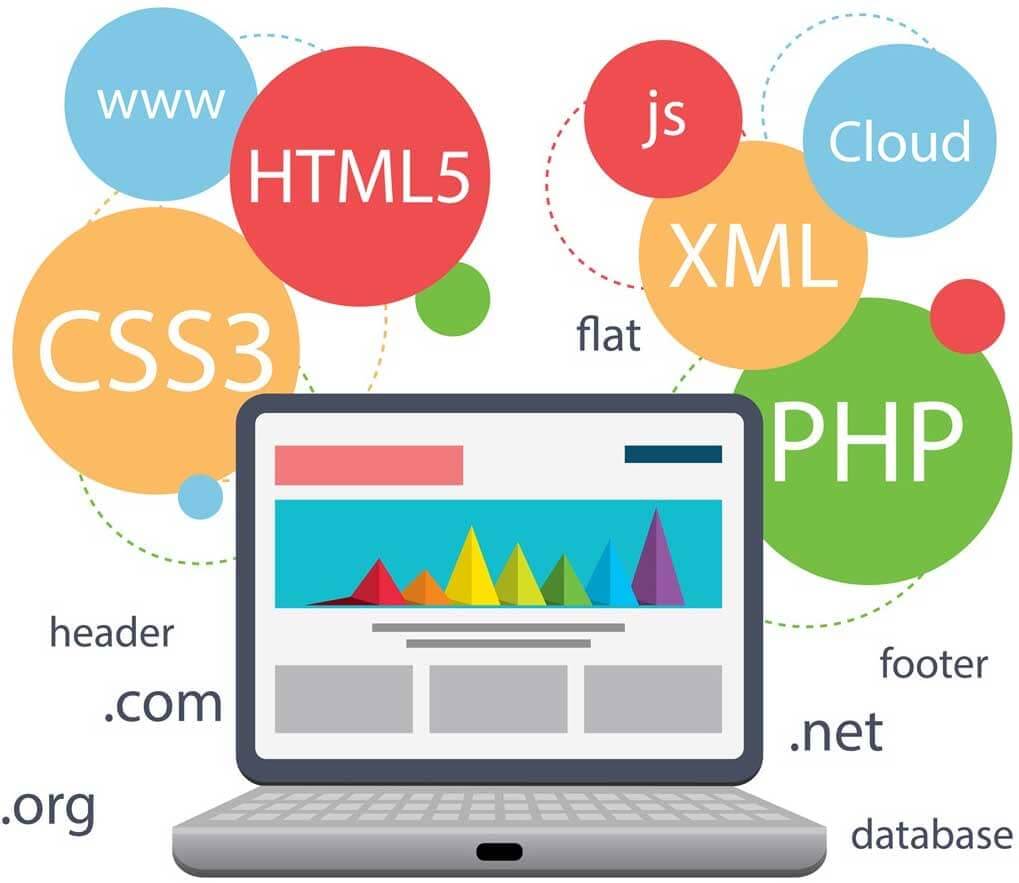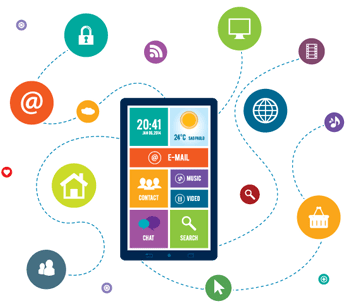 Mobile Applications
Hire our experienced and qualified ReactJs Programmers and get your ReactJs Mobile Application functional at all times, catching your visitors with our sensational highlights and plan.
Interactive UI Development
Our Developers offer renowned Interactive UI Development through ReactJs Development for dynamic, interactive and feature-rich front-end and back-end Applications through various codings.
Advantages of Outsourcing ReactJs Development to Silicon Valley - India
Hire Open Source Coders for Efficient and Operational Web Development
Dedicated Developers
When you Outsource ReactJs Development Programming to Silicon Valley - India, you can add dedicated expert coders to your team for developing UI Web Applications, as our Programmers are highly skilled and dedicated to their work.
Top-notch Performance
For unique and attractive web development for your business, Outsource our firm as our front end, and back end Programmers give a top-notch performance to bring your website to the top page on the search panel with different designs.
On-Time Delivery of Tasks
Our expert team of Programme Designer concentrate on the particular task and completes the allocated assignment on time by maintaining proper sequence and delivering it to the clients. They also support them as and when required.
ReactJs Front End Developers - Ranked #1 In Affordability And Scalability
Feel the Experience of Hiring Top Notch ReactJs Developers from Silicon Valley - India
At Silicon Valley - India, we provide adequate strategies to enrich the best approaches for executing your projects. Our squad of ReactJs Developers comprehend the development, plan, quality confirmation, project management, deployment and support technique. As a result, reactJs programmers can design a superior Web Application to achieve your target audience at a reasonable outlay. Outsource dedicated ReactJs programmers to create various codes for your web development as they have experience and knowledge of Web Application Development, Mobile Applications and Interactive UI Development Framework.
Hire ReactJs Development Company from India with the skill to deliver top ReactJs App Development Services and help you stand out from the competitive world. If your company hires Freelance React Developer, you will not get productive outcomes on time and will be unable to achieve the objective and goal.
Steps to Hire ReactJs Developers from Silicon Valley - India
Choose the best that fits well within your budget without compromising the Quality

We Offer Cost-Effective and Qualitative Services
When you are planning to Hire Developers, Silicon Valley is at your doorstep with end-to-end solutions for all your ReactJs Development and Customisation requirements.
Companies Globally Trust Silicon Valley For Hiring ReactJs Programmer From India Affordably
Hire ReactJs Programmers India - Affordable And Robust Solutions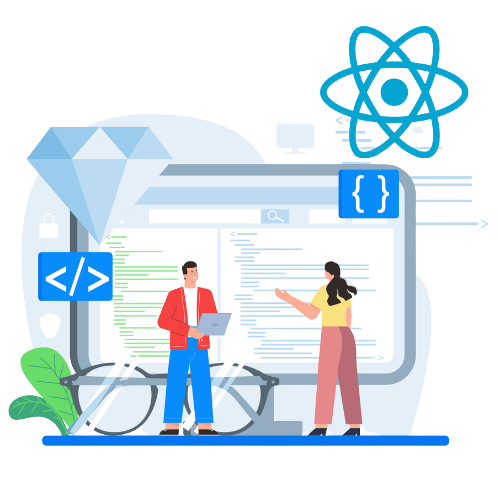 Our team of skilled ReactJS programmers from India can provide the technical expertise to build scalable web applications. With experience in other popular web frameworks, our developers can seamlessly integrate technologies to meet your unique business needs. We provide high-quality service and deliver visually stunning, highly functional, and user-friendly applications. Contact us today to learn more about how our team can take your business to the next level.
Top Experienced Indian ReactJs Developers
Best Code Practices
Proficient Project Management
Time-Zone Compatibility
Build Your Team
Frequently Asked Questions
Cairns
,
Cali
,
Cambridge
,
Campinas
,
Canberra
,
Cape Town
,
Caracas
,
caribbean
,
Cartagena
,
Chandigarh
,
Chennai
,
Chile
,
China
,
Christiania
,
Ciudad Guayana
,
Ciudad Juarez
,
Cochin
,
Cologne
,
Colombia
,
Copenhagen
,
Cordoba
,
Costa Rica
,
Cotedazur
,
Cuba
,
Curitiba
,
Cyprus
,
Dammam
,
Darwin
,
Delhi
,
Denmark
,
Dom Republic
,
Dortmund
,
Dubai
,
Dublin
,
Duisburg
,
Duque de Caxias
,
Durban
,
Ecatepec
,
Ecuador
,
Edinburgh
,
Egypt
,
El Salvador
,
Essen
,
Estonia
,
Ethiopia
,
Fiji
,
Finland
,
Florence
,
Fortaleza
,
France
,
Frankfurt
,
Gaza Strip
,
Gdansk
,
Genoa
,
Germany
,
Ghana
,
Glasgow
,
Goiania
,
Gold Coast
,
Gothenburg
,
Greece
,
Guadalajara
,
Guarulhos
,
Guatemala
,
Guayaquil
,
Hamburg
,
Hannover
,
Hordaland
,
Hungary
,
Hyderabad
,
Ipoh
,
Iran
,
Iraq
,
Ireland
,
Israel
,
Italy
,
Japan
,
Jeddah
,
Jerusalem
,
Johannesburg
,
Johor Bahru
,
Jordan
,
Kazakhstan
,
Kenya
,
Kolkata
,
Krakow
,
Kristiania
,
Kuala Lumpur
,
Kuwait
,
La Plata
,
Lagos
,
Latin America
,
Latvia
,
Lebanon
,
Leeds
,
Leipzig
,
Leon
,
Libya
,
Lima
,
Lisbon
,
Lithuania
,
Liverpool
,
Logan City
,
London
,
Lyon
,
Maceio
,
Madrid
,
Malaga
,
Malaysia
,
Manaus
,
Manchester
,
Maracaibo
,
Marseille
,
Mecca
,
Medellin
,
Medina
,
Melbourne
,
Mendoza
,
Mexico City
,
Milan
,
Monterrey
,
Montevideo
,
Morocco
,
Mumbai
,
Munich
,
Murcia
,
Muscat
,
Nairobi
,
Naples
,
Natal
,
Netherlands
,
New South Wales
,
Newcastle
,
Nicaragua
,
Nigeria
,
Norway
,
Nova Iguacu
,
Nuremberg
,
Oman
,
Oslo
,
Oxford
,
Palermo
,
Palma
,
Panama
,
Paris
,
Perth
,
Peru
,
Philippines
,
Poland
,
Porto Alegre
,
Portugal
,
Prague
,
pretoria
,
Puebla
,
Puerto Rico
,
Pune
,
Qatar
,
Queensland
,
Quito
,
Recife
,
Riga
,
Rio de Janeiro
,
Riyadh
,
Romania
,
Rome
,
Rosario
,
Rotterdam
,
Salvador
,
Santa Cruz
,
Santiago
,
Sao Goncalo
,
Sao Luis
,
Sao Paulo
,
Saudi Arabia
,
Sevilla
,
Shanghai
,
Sheffiel
,
Shenzhen
,
Singapore
,
Sofia
,
South Africa
,
South Australia
,
Spain
,
Stockholm
,
Sweeden
,
Switzerland
,
Sydney
,
Taiwan
,
Tasmania
,
Tel Aviv
,
Tel Aviv Yafo
,
The Hague
,
Tijuana
,
Tokyo
,
Toulouse
,
Tucuman
,
Tunisia
,
Turin
,
Turkey
,
UAE
,
United Arab Emirate
,
United Kingdom
,
United States
,
Uruguay
,
Us Virgin Islands
,
Valencia
,
Venezuela
,
Venice
,
Victoria
,
Vienna
,
Vietnam
,
Vilnius
,
Warsaw
,
West Bank
,
Western Australia
,
Wollongong
,
Wroclaw
,
Zapopan
,
Zaragoza
,
Hong Kong
,
Iceland
,
Long Island
,
Madagascan
,
Massachusetts
,
Mexico
,
Moscow
,
New Delhi
,
New Hampshire
,
North Korea
,
Nottingham
,
Oklahoma
,
Ontario
,