Hire Qualified and Dedicated CodeIgniter Web Developers
Hire CodeIgniter Programmer to Achieve the Best and Excellent Results as Desired for your Company
Our CodeIgniter Developer gives you simple and prevailing CodeIgniter solutions per your firm requirement. Our Dedicated CodeIgniter Web Developers serve web applications proficiently with magnificent code and at the best speed. In addition, our Dedicated CodeIgniter Web Developers have skills and experience in designing engaging websites and ensuring error-free solutions for your firm. Hire CodeIgniter Experts as they have a broad knowledge of creating Codeigniter modules that upgrade the usefulness of your digital platform.
Long-term Solutions
Satisfactory Project Results
Certified Developers
Cost-Effectiveness
Choose the Dedicated CodeIgniter Developers from our Hiring Models
Full Time
Part Time
Hourly Basis
Full Time Dedicated Developers
8 Hours a day, 40 hours a week.
Total : 160 hours a month
2 Year Experienced: $ 1100.
3 year Experienced : $ 1350
4 year Experienced : $ 1500.
7 Year Experienced : $ 2000
Part Time Dedicated Developers
8 Hours a day, 20 hours a week.
Total : 80 hours a month
2 Year Experienced : $ 600
3 year Experienced : $ 700
4 year Experienced : $ 800
7 Year Experienced : $ 1100
Hire Developers on Hourly Basis
Any duration
Minimum 8 hours hiring.
2 Year Experienced : $ 10.
3 year Experienced : $ 11
4 year Experienced : $ 12.
7 Year Experienced : $ 15
Hire Full Stack CodeIgniter Developer
Hire Proficient CodeIgniter Expert to Boost Web Applications According to Firm Contexts and Essentials.
Our expert CodeIgniter programmer commits speedy and component-loaded websites with this MVC system. Our Full Stack CodeIgniter Developer is experienced and skilled in all libraries, highlights, front-end scripting languages, back-end scripting languages like PHP, NodeJs, Javascript and models of CodeIgniter. In addition, our well-versed CodeIgniter Developer deals with API development, Web Development and many more. So hire our CodeIgniter Developer to get a smoothed-out answer for your business.
Web Development
Hire a CodeIgniter programmer to upgrade your business with trustworthy and customized web development services. Our developer offers a web development service that assists you in focusing on your clients and developing your business.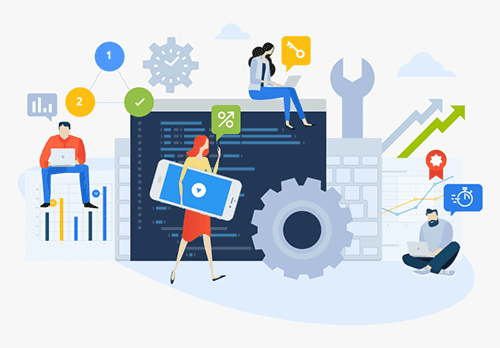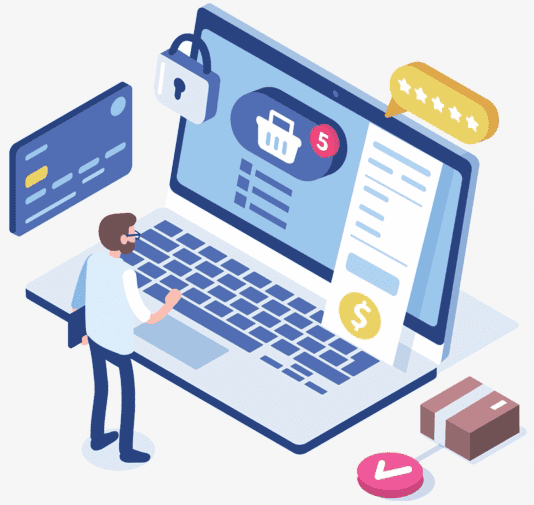 eCommerce Websites
Hire our CodeIgniter programming developers who are skilled in CodeIgniter eCommerce Development. Our CodeIgniter Developer serves our clients with the most magnificent CodeIgniter programmes websites in eCommerce.
Hire CodeIgniter Developers to Come Forward in the Market
Hire CodeIgniter Web Developer to Meet the Next Generation Website Solutions
Custom Theme and Design
Hire a CodeIgniter designer to create a custom website with excellent UI/UX. Our CodeIgniter developers have skilled and experienced in custom themes and designs and create insightful, impressive and innovative CodeIgniter themes and designs.
CMS Development
Our CodeIgniter Developer has the abilities and knowledge to create exceptional CodeIgniter CMS with custom module advancement. Hire our CodeIgniter Developer, who has the talent to build reliable and custom CRM with an adequate revealing framework.
Maintenance and Support
Our CodeIgniter Web Developer gives extraordinary upkeep and backing services to keep up with new and existing based CodeIgniter web applications to guarantee client satisfaction. 24X7 website upkeep and backing with latest version upgrades.
Outsource CodeIgniter Developer from India
Outsource and Hire CodeIgniter Programmer of Silicon valley - India at One-Third of the Cost 
Our experienced CodeIgniter Developer is realistic in understanding the easy to complex circumstances in the web application development process. Therefore, hire our Dedicated CodeIgniter Web Developers on a full-time, part-time, hourly or task-based. Silicon Valley - India has all assets from programming innovation to CodeIgniter Developer to help all broad projects in CodeIgniter Customization to convey great work in CodeIgniter application development services. By hiring our CodeIgniter Development team, you can ensure the regular upkeep of the website and applications. But if you Hire Freelance CodeIgniter Developer, they may not provide ordinary maintenance and support services, as they have many tasks to complete.
Steps to Hire CodeIgniter Developers from Silicon Valley - India
Choose the best that fits well within your budget without compromising the Quality

We Offer Cost-Effective and Qualitative Services
When you are planning to Hire Developers, Silicon Valley is at your doorstep with end-to-end solutions for all your CodeIgniter Development and Customization requirements.
Frequently Asked Questions
Akron
,
Alabama
,
Alaska
,
Albany
,
Albuquerque
,
America
,
Anaheim
,
Anchorage
,
Arizona
,
Arkansas
,
Arlington
,
Atlanta
,
Aurora
,
Austin
,
Bakersfield
,
Baltimore
,
Baton Rouge
,
Bloomington
,
Boise
,
Boston
,
Buffalo
,
Calgary
,
California
,
Canada
,
Chandler
,
Charlotte
,
Chesapeake
,
Chicago
,
Chula Vista
,
Cincinnati
,
Cleveland
,
Colorado
,
Colorado Springs
,
Columbus
,
Connecticut
,
Corpus Christi
,
Dallas
,
DC
,
Delaware
,
Denver
,
Detroit
,
Detroit Metro
,
Durham
,
Edmonton
,
El Paso
,
Florida
,
Fort Wayne
,
Fort Worth
,
Fresno
,
Fresno Madera
,
Georgia
,
Germany
,
Garland
, ,
Glendale
,
Greensboro
,
Guam
,
Halifax
,
Hampton Roads
,
Hartford
,
Hawaii
,
Henderson
,
Hialeah
,
Honolulu
,
Houston
,
Huntington
,
Idaho
,
India
,
Illinois
,
Indiana
,
Indianapolis
,
Iowa
,
Jacksonville
,
Jersey City
,
Kansas City
,
Kentucky
,
Laredo
,
Las Vegas
,
Lexington Fayette
,
Lincoln
,
Long Beach
,
Los Angeles
,
Scotland
,
Louisiana
,
Louisville
,
Lubbock
,
Madison
,
Maine
,
Maryland
,
Memphis
,
Mesa
,
Miami
,
Michigan
,
Milwaukee
,
Minneapolis
,
Minnesota
,
Mississippi
,
Missouri
,
Modesto
,
Montana
,
Montgomery
,
Montreal
,
Nashville
,
Nebraska
,
Nevada
,
New Jersey
,
New Mexico
,
New Orleans
,
New York
,
New York City
,
Newark
,
Norfolk
,
North Carolina
,
North Dakota
,
North Hampshire
,
North Hempstead
,
Oakland
,
Ohio
,
Oklahoma City
,
Omaha
,
Orange County
,
Oregon
,
Orlando
,
Ottawa
,
Pennsylvania
,
Philadelphia
,
Phoenix
,
Pittsburgh
,
Plano
,
Portland
,
Puerto Rico
,
Raleigh
,
Raleigh-Durham
,
Reno
,
Rhode Island
,
Richmond
,
Riverside
,
Rochester
,
Sacramento
,
Salt Lake City
,
San Antonio
,
San Bernardino
,
San Francisco
,
San Diego
,
San Jose
,
Santa Ana
,
Saskatoon
,
Seattle
,
Seattle Tacoma
,
SF Bay Area
,
South Carolina
,
South Dakota
,
South Florida
,
St Louis
,
St Paul
,
St Petersburg
,
Stockton
,
Tampa
,
Tampa Bay Area
,
Tennessee
,
Texas
,
Toledo
,
Toronto
,
Tucson
,
Tulsa
,
United States
,
Utah
,
USA
,
UK
,
Vancouver
,
Vermont
,
Victoria
,
Virginia Beach
,
Washington
,
West Virginia
,
Wichita
,
Winnipeg
,
Wisconsin
,
Wyoming
,
Abu Dhabi
,
Adelaide
,
Ahmedabad
,
Amsterdam
,
Antwerp
,
Argentina
,
Athens
,
Australia
,
Austria
,
Bahrain
,
Bangalore
,
Barcelona
,
Barquisimeto
,
Barranquilla
,
Beijing
,
Belem
,
Belgium
,
Belo Horizonte
,
Berlin
,
Birmingham
,
Bochum
,
Bogota
,
Bolivia
,
Bologna
,
Bradford
,
Brasilia
,
Brazil
,
Brisbane
,
Bristol
,
Brussels
,
Bucharest
,
Budapest
,
Buenos Aires
,
Anchorage Mat Su
,
Alberta
,
Alborg
,
Asia
,
Auckland
,
Baghdad
,
Basel
,
Basra
,
Bath
,
Burlington
,
Czech
,
Derby
,
Edinburg
,
Europe
,