Hire PHP Web Developer From India in 1 Hour
Feel the Difference when you Hire PHP Development Team from Silicon Valley - India
Hire PHP Development Agency, Hire Offshore PHP Developer, or Hire PHP Development Team to build future-oriented Web and Mobile Applications and Websites. Dynamize your websites and Web Development through an open-source scripting language, PHP, which ranked in the top 10 programming languages and rated your Website on the search panel by Hire PHP MySQL Developer. Silicon Valley is a leading company with more than 19+ years of experience in providing PHP Development across the globe. In addition, we have a pool of professional PHP Developers with a wide range of skill sets in multiple domains. When you Hire PHP Web Developer India, we offer:
Dedicated PHP Developer for Hire
 Hire the best skill that fits well within your company's budget.
Hire Full Time PHP Developer, part-time, hourly or task-based 
 Hire and fill the skill gap with custom solutions
Choose the Dedicated PHP Developers from our Hiring Models
Full Time
Part Time
Hourly Basis
Full Time Dedicated Developers
8 Hours a day, 40 hours a week.
Total : 160 hours a month
2 Year Experienced: $ 1100.
3 year Experienced : $ 1350
4 year Experienced : $ 1500.
7 Year Experienced : $ 2000
Part Time Dedicated Developers
8 Hours a day, 20 hours a week.
Total : 80 hours a month
2 Year Experienced : $ 600
3 year Experienced : $ 700
4 year Experienced : $ 800
7 Year Experienced : $ 1100
Hire Developers on Hourly Basis
Any duration
Minimum 8 hours hiring.
2 Year Experienced : $ 10.
3 year Experienced : $ 11
4 year Experienced : $ 12.
7 Year Experienced : $ 15
Hire Full Stack PHP Developers from India
Hire PHP Expert Services for all PHP Development needs
Silicon Valley's PHP Full Stack Developers create the Application leveraging the upgraded technologies, trends, and frameworks to provide you with the best front-end and back-end services that automate your company's process and boost our business in the market. Hire PHP MySQL Developer who has expertise in developing front-end client-side scripting language. In addition, Full Stack PHP Programmers are also skilled in programming back-end databases and Server-side Scripting languages like PHP, NodeJs, Java, etc., as per the company's requirement for Web and Mobile Application Development. 
PHP MVC Framework
Hire our PHP Coder to avoid bugs/errors from your Web Application and attract everyone to your websites. They have the best PHP MVC Framework skills and timely upgrade themselves with the new technologies.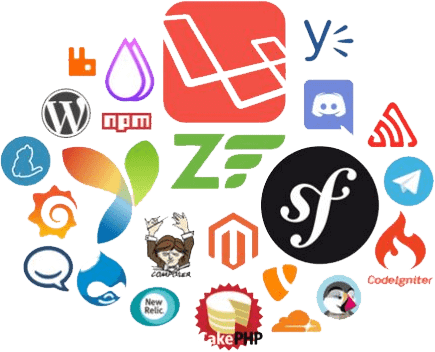 Laravel PHP Framework
Hire our firm's Laravel PHP Developers as they can have adequate scripting language knowledge and experience in designing a next-generation website for quick responsive, and user-friendly websites to connect you to the right candidate.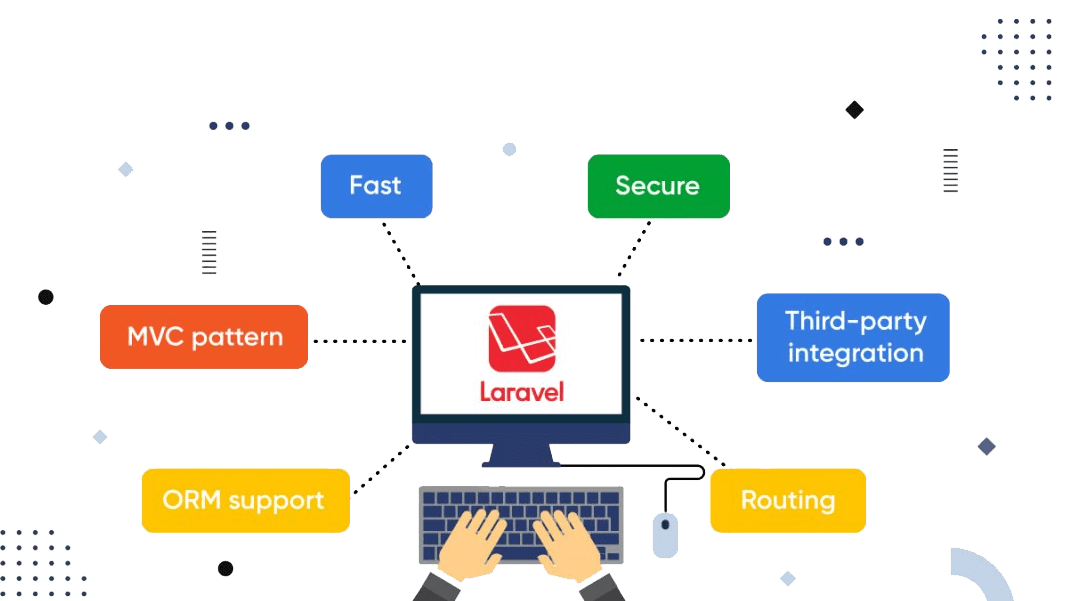 Yii Framework
Our PHP Coders have many years of experience developing and customizing Yii Framework Development requirements per the customers' demands. We operate on all versions of Yii Framework Development effectively.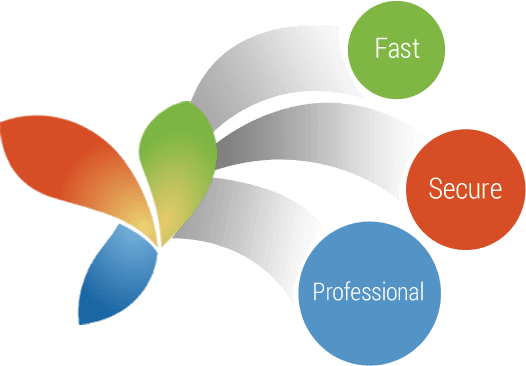 PHP CodeIgniter Framework
Hire CodeIgniter Developers as they can give easy and quick solutions for all your web development and assemble your Website engaging through various programming tools. So outsource your requirements today and take advantage of Hiring at an affordable cost.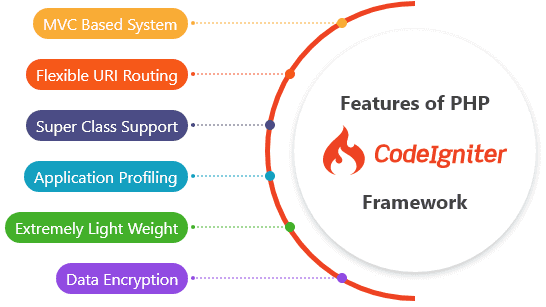 Cake PHP Development
Our Cake PHP Developers are well versed with server-side scripting for your website development through Cake PHP Framework efficiently in your websites. They virtually complete and deliver the project on time. 
Developing your envisioned PHP Web Application
Hire PHP Developers India, Project Leaders, or a Support Team to enhance your Website's uniqueness.
CMS Development
Hire our Dedicated PHP Programmers for all your CMS Development like Joomla, Drupal, WordPress, Magento, and more. They can assemble different and unique designs from others websites.
eCommerce Development
Hiring our PHP Developers for your E-Commerce Development will be advantageous for your mobile and Web Development as we create unique designs for your Web Development company.
Mobile and Web App Development
Our PHP Developers use the best frameworks to develop your Mobiles and Web Application, like the Yii framework, Laravel PHP framework, PHP MVC Framework, CodeIgniter Framework, and Cake PHP Development.
Why Outsource to Silico Valley – India?
Outsource Dedicated PHP Development Team to satisfy your PHP/MySQL Development Requirements to India at one-third of the cost
You can outsource all PHP/MySQL Development requirements to Silicon Valley to take advantage of Hiring experienced PHP Developers at one-third of the cost. PHP Developers at Silicon Valley are qualified to develop High-End Web Applications at an affordable price without compromising Coding Standards. Outsource PHP Developers who can work in all central Frameworks like PHP MVC Framework, Laravel PHP Framework, Yii Framework, PHP Code-Igniter Framework, and Cake PHP Development. Hire PHP Developer from our firm with skills and experience in delivering custom solutions per your business requirement. But if you hire a Freelance PHP Developer, they may not work according to your requirement. Hire PHP Programmer India, and experience sophisticated and expeditious developing experience at affordable prices.
Steps to Hire PHP Developers from Silicon Valley - India
Choose the best that fits well within your budget without compromising the Quality.

We Offer Cost-Effective and Qualitative Services
When you are planning to Hire Developers, Silicon Valley is at your doorstep with end to end solutions for all your PHP Development and Customization requirements.
Hire High-Quality PHP Developers from India for Custom PHP Projects
19+ Years Of Experience | High-Standard Curated Solutions | Market Competitive Prices
Regarding custom software development, PHP-based projects require experienced and dedicated programmers. If you need a skilled PHP developer, consider hiring a PHP developer in India. By hiring a dedicated PHP programmer or a PHP MYSQL programmer from India, you can access some of the industry's most talented and experienced developers. They are equipped with the latest tools and techniques for efficient project management and can provide high-quality PHP development services for your web-based projects. With custom PHP solutions, you can have a tailor-made solution to meet your unique business requirements. Make sure to choose a reputable company that offers developer web services to ensure the best results for your project.
Frequently Asked Questions