The Significance of Engineering Fabrication Drawings.
Budget Friendly Fabrication Drawing services for our Profitable clients.
Shop Drawing Service represents illustrations and designs that are designed by subcontractors and consultants of our company. Shop drawings are an essential characteristic directing the success of any construction undertaking. Our immense involvement in managing residential, commercial, industrial, institutional, and infrastructural projects makes us a package Solution for all shop drawing and fabrication drawing needs. Hire the experts from Silicon Valley and get our experts with innovative modeling ideas to execute top-drawer Shop Drawings.
Shop Drawing Interior Design is a predominant sheet stating the authenticated structuration of the building. Shop Drawing is considered an essential factor when curating various phases of construction. The company deals with multiple sectors, such as
Infrastructural Associations
Shop Drawings for prefabricated products such as Steel Bars, Window Panes, Elevators, Cabinets, Drawers, Railings, and others. Shop Drawing is a drawing clustered together, accommodating mixed ideas of the clients and the constructors. It identifies all the dimensions, measurements, and assembling, specifying every minute detail of the drawing set. We provide a standardized solution for all your fabrication and Drawing needs and specifications. BIM Shop Drawing range from complexity to medium-angled projects. Types Of Shop Drawing Services are as follows:
Architectural Shop Drawings
Architectural shop drawings are a descriptive set of Prefabricated components. These structures are for customer requirements, upscale attributes, and Standard norms. A design drawing makes a complete development project visible. Architectural shop drawings are crucial for custom cabinetry, millwork, or woodworking projects. These 3D plans guide the fabrication and installation of cabinets, flooring, and other woodwork. Cabinet, floor plan, Millwork Shop Drawing Services, and woodworking shop drawings provide detailed info on dimensions, materials, and installation instructions. They ensure the custom woodwork is of the highest quality and integrated seamlessly into the building's design.
Cabinet Shop Drawings
Floor Plan Shop Drawing
Millwork Shop Drawings Services
Woodworking Shop Drawings
Masonry shop drawing
Modular bim shop drawings
Architectural 3d Modeling
Structural Shop Drawings
Before the Shop Drawing Engineers receive final approval, Structural Shop Drawings are to develop technical drawings. Floor plans, size, location, plans, elevations, and detail drawings are all displayed in structural drawings for each layout. Structural shop drawings play a vital role in construction projects involving steel or concrete components. They detail the fabrication and installation of precast, modular, or steel elements, as well as Rebar Shop Drawing Services and connections. Precast, coordinated, rebar, modular, and steel fabrication shop drawings ensure precise design and construction, resulting in top-quality, coordinated elements.
Precast Shop Drawings
Coordinated Structural Shop Drawings
Rebar Shop Drawings
Modular Shop Drawings
Steel Fabrication Drawings
MEP Shop Drawings
MEP represents Mechanical, Electrical, and Plumbing Shop Drawings. It is a composite of architectural, structural, and civil shop drawings for the construction project. They establish the fabrication, manufacturing, installation, assembly, and maintenance of components inside a building. Precise technical drawings like HVAC, mechanical, plumbing, and electrical shop drawings are essential in MEP projects. They ensure accurate materials, measurements, and connections for seamless installation and fewer errors. MEP BIM coordination and MEP Shop Drawing Services provide 3D models that highlight potential clashes to minimize delays and changes. Revit MEP BIM services enhance collaboration, accurate quantity take-offs, and cost estimates, boosting project profitability.
HVAC Duct Shop Drawings
Mechanical Pipe Shop Drawings
Plumbing Shop Drawings
Electrical Shop Drawings
MEP BIM Coordination
MEP BIM Shop Drawing Services
Revit MEP BIM Service
Facade Shop Drawings services
Project managers and installers can use facade shop drawings to see the building's exterior wall structure and shape. Drawings for prefabricated facades offer a complete and beautiful visualization that distinguishes them from buildings with unadorned walls. Facade Shop Drawing Services crucial information on building exteriors. Glazing, door and window, glass, and storefront shop drawings specify design, materials, and installation details, including glass type, size, and hardware specifications. Accurate facade shop drawings help ensure high standards in construction, minimize errors and delays, and facilitate collaboration between contractors and engineers.
Glazing Shop Drawings
Door & Window Shop Drawings
Glass Shop Drawings
Storefront Shop Drawings
Glass entrance shop drawings
Handrail Shop Drawings
Curtain wall Shop Drawings
The benefits of Shop Drawings Modeling Services are as follows:
Shop Drawing Service bridges the gap and initiates clear communication between the clients, architects, and on-site contractors.
It assures coherent fabrication proceedings while operating on essential data points for lifting and fabricating the components.
Appropriate rectification of the data. It helps the team implement the designs on the unit structure.
It gives guidance for standing up the components even more efficiently & safely at the construction site.
It lessens the reworking idealogy and saves time for other work.
Get Started With Silicon Valley. Outsource Shop Drawings services to us!
Shop Drawing Service | Shop Drawing Outsourcing
The following are the essential factors we consider while providing Shop Drawing Services
Our high-quality drawings boost output by 30%, enhancing the uniqueness of your building project and being highlighted for your fabrication.
By answering the questions and doubts of clients worldwide, we have delivered our services via emails, Skype, and online contact (video call). Australia, New Zealand, Canada, and the USA.
Best software like Autodesk Revit and STAAD.Pro, SOLIDWORKS, TEKLA, ZWCAD+, Autodesk 3Ds MAX, and Autodesk RECAP are employed to do intriguing work for your enterprise.
The Company's personnel is well-coordinated and maintains cordial relations with its customers, allowing easier compliance with requirements.
Utilize the Shop Drawing Services offered by the splendid and number-one CAD Outsourcing Company Silicon Valley. Our primary goal is to make each project fulfilling and Pioneering.
We do prioritise protecting the privacy of our customers and employees, which inspires us to put in place strict privacy laws at both the organizational and corporate levels to guarantee the safety of all forms of data.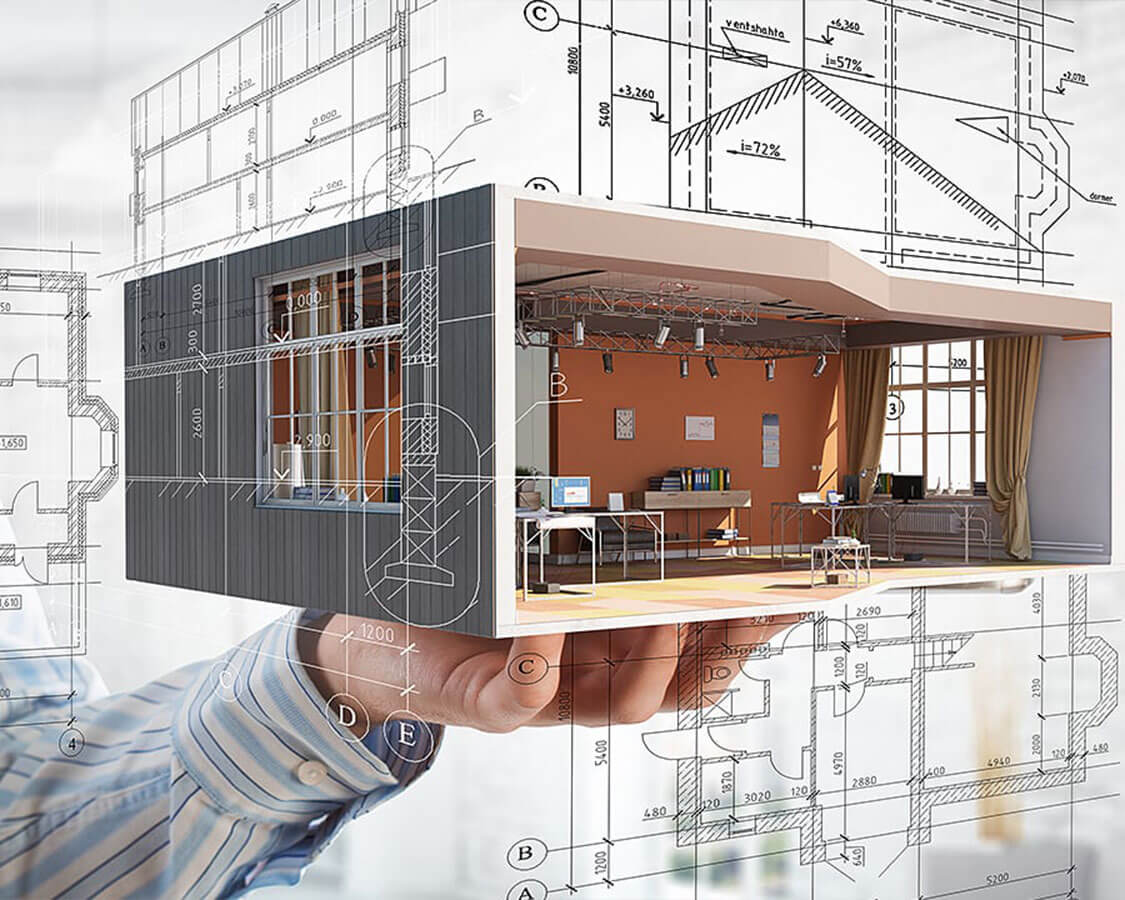 Frequently Asked Questions
Abbotsford
,
Abha
,
Abidjan
,
Abu Dhabi
,
Abuja
,
Accra
,
Addis Ababa
,
Adelaide
,
Africa
,
Ahmedabad
,
Ahvaz
,
Ajman
,
Al Ain
,
Al Jahra
,
Al Rayyan
,
Alabama
,
Alaska
,
Albania
,
Albany
,
Albury
,
Alexandria
,
Algeria
,
Algiers
,
Alice Springs
,
Baghdad
,
Bahamas
,
Bahia Blanca
,
Bahrain
,
Balikpapan
,
Ballarat
,
Bandar Lampung
,
Bandung
,
Bangkok
,
Bangladesh
,
Barbados
,
Bariloche
,
Barisal
,
Barrie
,
Basra
,
Batam
,
Bathurst
,
Beijing
,
Belarus
,
Belgium
,
Belize
,
Bendigo
,
Bengaluru
,
Benin
,
Benin City
,
Berlin
,
Bermuda
,
Cabo Verde
,
Cairns
,
Cairo
,
Calgary
,
California
,
Caloocan
,
Cambodia
,
Cambridge
,
Canada
,
Canberra
,
Cape Town
,
Cardiff
,
Caribbean Netherlands
,
Casablanca
,
Cayman Islands
,
Central African
,
Chad
,
Chandigarh
,
Changchun
,
Changsha
,
Changwon
,
Changzhou
,
Charleroi
,
Chengdu
,
Chennai
,
Chiang Mai
,
Chiba
,
Chile
,
Chillan
,
China
,
Daegu
,
Daejeon
,
Dakar
,
Dalian
,
Dammam
,
Dar es Salaam
,
Dargaville
,
Darwin
,
Davao
,
Delaware
,
Denmark
,
Devonport
,
Ecuador
,
Ede
,
Edinburgh
,
Edmonton
,
Egypt
,
El Alto
,
El Salvador
,
Falkland Islands
,
Faroe Islands
,
Federated States of Micronesia
,
Fiji
,
Finland
,
Florida
,
Formosa
,
Foshan
,
Gabon
,
Gaborone
,
Gambia
,
Gatineau
,
Geelong
,
George Town
,
Georgia
,
Georgia
,
Geraldton
,
Germany
,
Ghana
,
Ghana
,
Ghent
,
Gibraltar
,
Gisborne
,
Gladstone
,
Glasgow
,
Gold Coast
,
Goyang
,
Haikou
,
Haiti
,
Hakodate
,
Halifax
,
Hamad Town
,
Hamamatsu
,
Hamburg
,
Hamilton
,
Hamilton CA
,
Hangzhou
,
Harare
,
Harbin
,
Hastings
,
Iceland
,
Idaho
,
Illinois
,
Incheon
,
India
,
Indiana
,
Indonesia
,
Invercargill
,
Iowa
,
Jabalpur
,
Jaipur
,
Jamaica
,
Japan
,
Jeddah
,
Kagoshima
,
Kajang
,
Kalgoorlie
,
Kampala
,
Kanazawa
,
Kano
,
Kansas
,
Karaj
,
Karbala
,
Kawasaki
,
Kawerau
,
Kazakhstan
,
Kelowna
,
Kentucky
,
Kenya
,
Kermanshah
,
Khamis Mushait
,
Khartoum
,
Khobar
,
Kigali
,
Kikuyu
,
Kingston
,
Kingston CA
,
Kinshasa
,
Lagos
,
Laksam Upazila
,
Lanzhou
,
Laos
,
Lapu Lapu
,
Latvia
,
Launceston
,
Lausanne
,
Lebanon
,
Lesotho
,
Leuven
,
Levin
,
Liberia
,
Libreville
,
Libya
,
Luxembourg City
,
La Paz
,
La Plata
,
Macau
,
Macedonia
,
Mackay
,
Madagascar
,
Madurai
,
Maebashi
,
Maine
,
Maitland
,
Makassar
,
Malacca City
,
Malawi
,
Malaysia
,
Maldives
,
Mali
,
Malindi
,
Malta
,
Manado
,
Manama
,
Manchester
,
Mandurah
,
Manila
,
Maputo
,
Mar del Plata
,
Markham
,
Marseille
,
Marshall Islands
,
Martinique
,
Maryland
,
Mashhad
,
Massachusetts
,
Matsumoto
,
Matsuyama
,
Mauritania
,
Mauritius
,
Mayotte
,
Mbeya
,
Mecca
,
Medan
,
Medina
,
Melbourne
,
Nagasaki
,
Nagoya
,
Nairobi
,
Najaf
,
Najran
,
Nakuru
,
Namibia
,
Namur
,
Nanchang
,
Nanjing
,
Nanning
,
Nantes
,
Napier
,
Naples
,
Nara
,
Narayanganj
,
Nauru
,
Nebraska
,
Nelson
,
Nepal
,
Netherlands
,
Neuquen
,
Nevada
,
New Caledonia
,
Oakville
,
Oamaru
,
Ohio
,
Okayama
,
Oklahoma
,
Oman
,
Oregon
,
Paeroa
,
Palau
,
Palembang
,
Palestine
,
Palmerston North
,
Panama
,
Papua New Guinea
,
Paraguay
,
Paraparaumu
,
Paris
,
Pekanbaru
,
Pennsylvania
,
Perth
,
Peru
,
Petaling Jaya
,
Philippines
,
Pietermaritzburg
,
Qatar
,
Qatif
,
Qingdao
,
Qom
,
Rabat
,
Rajshahi
,
Rancagua
,
Ras al Khaimah
,
Regina
,
Reims
,
Rennes
,
Resistencia
,
Reunion
,
Rhode Island
,
Riffa
,
Sagamihara
,
Saguenay
,
Saint Lucia
,
Sakai
,
Salmiya
,
Salta
,
Samoa
,
San Juan
,
San Lorenzo
,
San Luis
,
San Marino
,
San Miguel de Tucuman
,
San Salvador de Jujuy
,
Sandakan
,
Santa Cruz de la Sierra
,
Santa Fe
,
Santa Rosa
,
Santiago
,
Santiago del Estero
,
Sanya
,
Sapporo
,
Saskatoon
,
Saudi Arabia
,
Seeb
,
Semarang
,
Sendai
,
Senegal
,
Seoul
,
Serbia
,
Seremban
,
Seychelles
,
Shah Alam
,
Shanghai
,
Sharjah
,
Shenyang
,
Tabriz
,
Tabuk
,
Taiwan
,
Taiyuan
,
Tajikistan
,
Takamatsu
,
Talca
,
Tamworth
,
Tandil
,
Tanzania
,
Tarija
,
Tasikmalaya
,
Tauranga
,
Tehran
,
Temuco
,
Tennessee
,
Texas
,
Thailand
,
Thames
,
Thiruvananthapuram
,
Thunder Bay
,
Tianjin
,
Tijuana
,
Timor Leste
,
Togo
,
UAE
,
Uganda
,
UK
,
Ukraine
,
Ulsan
,
United Arab Emirates
,
United Kingdom
,
United States of America
,
United States Virgin Islands
,
Valparaiso
,
Vancouver
,
Vanuatu
,
Venezuela
,
Venice
,
Vermont
,
Wagga Wagga
,
Waitakere City
,
Wakayama
,
Warrnambool
,
Washington
,
Wellington
,
Wenzhou
,
West Virginia
,
Western Sahara
,
Westport
,
Xiamen
,
Yantai
,
Yaounde
,
Yellowknife
,
Yemen
,
Zambia
,
Zhengzhou
,
Zhuhai
,