Outsource Joomla Development Service - Joomla Web Development Services
Unleash the potential of your online presence with our expert Joomla web design - leading Joomla web development company.
Joomla is an open-source Content Management System(CMS). Joomla is widely used to build dynamic applications and websites. Silicon Valley - India is a leading IT Consultancy Firm serving the best Joomla Development Services worldwide. We have a skilled and experienced Joomla Web Development team. 
We fabricate robust internet-based apps and engaging sites with Joomla CMS structures. We create it simple for clients to deal with the site. With the exceptionally compelling Joomla site created by Silicon Valley, you can effectively interface with your current and coming clients. Maximize the potential of your Joomla website with our custom Joomla plugin development.
Grab the Opportunity of Our Joomla Development Services at One-Third of the Cost
Our expert, the Joomla Module Development team, creates dynamic and robust Content Management Websites with top-notch Joomla Website Development Services. Our Joomla Plugin Development team keep themselves upgraded with the latest versions and technology to give their best to the clients and their firm. In addition, we offer the best Joomla Web Services while maintaining and supporting your website development. 
Joomla Web Development

We give dynamic and easy-to-use web development that best fits your internet-based business, undertakings and portals according to the clients' business-driven demands.

Joomla eCommerce Solutions

You can sell anything from any place with profoundly customizable and versatile Joomla Shopping cart/eCommerce arrangements. In addition, you could modify your online store with Joomla.

Joomla CMS Development

Engage your internet-based business with powerful web applications and websites created on the Joomla Content Management System to procure higher conversations.

Joomla Extension Development

Make exceptionally secure codes for designing websites that are strong and protected from bugs and errors. These extensions are viable and simple to install, use and upgrade.
Joomla Application Development
We offer the best services to create user-friendly applications for you on the Joomla platforms. We additionally enhance these applications for search engines so that your ROI moves along.
Joomla Virtuemart Development
Our Joomla professionals can build interactive and attractive portals for your websites and web applications. Our Joomla VirtueMart designers deliver the best shopping cart software.
Joomla Theme Customization
Our Joomla Developers give tailored solutions and themes designed that reflect your business, attract the right audience and increase your firm's brand identity.
Template Design & Development
With our expertise and ability in Joomla Development, we develop user-friendly web applications and websites for your business according to your requirements.
Advantages of Joomla Web Development
Our Joomla Web Development experts serve the best Joomla websites and applications developed with attractive designs for your business. Our Joomla developers design your Joomla Web Development as per your requirements and deliver it timely with tones of solutions in your project.
Easy, Fast and Secure CMS
Several Extensions
Multiple Templates
Adaptable Infrastructure
Built-in Caching
SEO-Friendly
Multilingual Support
Friendly Community

Convert your ideation to reality - Outsource Joomla Development
Joomla website development company offering high-standard curated Joomla solutions
You are at the right Platform for your Plan, Advancement, and eCommerce Requirements. Outsource Joomla Development to our firm as we have well-versed Joomla Developers to deliver you the unique and pragmatic Joomla web design experience.
Fast Support
We are dependably accessible for Quick help to the Web and Mobile applications of your business whenever anyplace operating various correspondence channels.
Quality Assurance
Our Joomla experts convey exceptional quality by placing individuals first with our design desire. We are cherished and appreciated for our work quality.
Partnership
Save your duration and cost by being our firm white label companion. Our company experts will provide a prolonged period of development for your company.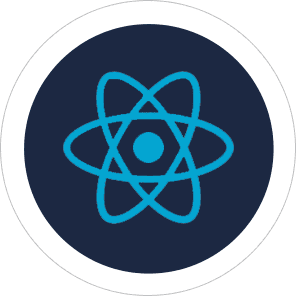 Experienced Team
The multi-gifted team delivers a vast scope of mastery with start-to-finish solutions to legitimize them collectively on the computerized worldwide stage.
100% Satisfaction
First-rate work quality, open correspondence and our outcome-driven work approach and technique give almost fulfilment to our esteemed customers.
Affordable Price
We develop with client development. As a result, we deliver robust, scalable and interactive Web Applications and Websites for your business at an affordable price.
Customized Joomla solutions for your business needs - Leading Joomla development company to enhance your online presence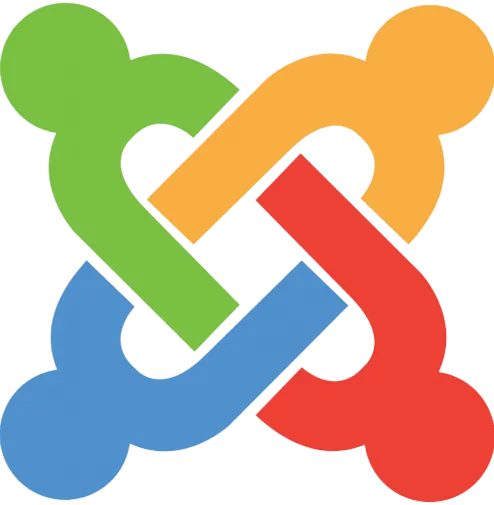 As a leading Joomla web development company, we offer reliable and feature-rich custom Joomla development solutions to meet your unique business needs. Our rigorous development process ensures high-quality output, timely delivery, and complete client satisfaction. Outsource Joomla development services, including Joomla template development and Joomla theme development. Our skilled developers deeply understand Joomla's powerful features and functionalities, enabling us to create engaging and responsive websites optimized for search engines. Trust us for custom Joomla development solutions that exceed your expectations and enhance your online presence. Contact us today to outsource Joomla development services.
Talk With Joomla Developers
Frequently Asked Questions
Abbotsford
,
Abha
,
Abidjan
,
Abu Dhabi
,
Abuja
,
Accra
,
Addis Ababa
,
Adelaide
,
Africa
,
Ahmedabad
,
Ahvaz
,
Ajman
,
Al Ain
,
Al Jahra
,
Al Rayyan
,
Alabama
,
Alaska
,
Albania
,
Albany
,
Albury
,
Alexandria
,
Algeria
,
Algiers
,
Alice Springs
,
Baghdad
,
Bahamas
,
Bahia Blanca
,
Bahrain
,
Balikpapan
,
Ballarat
,
Bandar Lampung
,
Bandung
,
Bangkok
,
Bangladesh
,
Barbados
,
Bariloche
,
Barisal
,
Barrie
,
Basra
,
Batam
,
Bathurst
,
Beijing
,
Belarus
,
Belgium
,
Belize
,
Bendigo
,
Bengaluru
,
Benin
,
Benin City
,
Berlin
,
Bermuda
,
Cabo Verde
,
Cairns
,
Cairo
,
Calgary
,
California
,
Caloocan
,
Cambodia
,
Cambridge
,
Canada
,
Canberra
,
Cape Town
,
Cardiff
,
Caribbean Netherlands
,
Casablanca
,
Cayman Islands
,
Central African
,
Chad
,
Chandigarh
,
Changchun
,
Changsha
,
Changwon
,
Changzhou
,
Charleroi
,
Chengdu
,
Chennai
,
Chiang Mai
,
Chiba
,
Chile
,
Chillan
,
China
,
Daegu
,
Daejeon
,
Dakar
,
Dalian
,
Dammam
,
Dar es Salaam
,
Dargaville
,
Darwin
,
Davao
,
Delaware
,
Denmark
,
Devonport
,
Ecuador
,
Ede
,
Edinburgh
,
Edmonton
,
Egypt
,
El Alto
,
El Salvador
,
Falkland Islands
,
Faroe Islands
,
Federated States of Micronesia
,
Fiji
,
Finland
,
Florida
,
Formosa
,
Foshan
,
Gabon
,
Gaborone
,
Gambia
,
Gatineau
,
Geelong
,
George Town
,
Georgia
,
Georgia
,
Geraldton
,
Germany
,
Ghana
,
Ghana
,
Ghent
,
Gibraltar
,
Gisborne
,
Gladstone
,
Glasgow
,
Gold Coast
,
Goyang
,
Haikou
,
Haiti
,
Hakodate
,
Halifax
,
Hamad Town
,
Hamamatsu
,
Hamburg
,
Hamilton
,
Hamilton CA
,
Hangzhou
,
Harare
,
Harbin
,
Hastings
,
Iceland
,
Idaho
,
Illinois
,
Incheon
,
India
,
Indiana
,
Indonesia
,
Invercargill
,
Iowa
,
Jabalpur
,
Jaipur
,
Jamaica
,
Japan
,
Jeddah
,
Kagoshima
,
Kajang
,
Kalgoorlie
,
Kampala
,
Kanazawa
,
Kano
,
Kansas
,
Karaj
,
Karbala
,
Kawasaki
,
Kawerau
,
Kazakhstan
,
Kelowna
,
Kentucky
,
Kenya
,
Kermanshah
,
Khamis Mushait
,
Khartoum
,
Khobar
,
Kigali
,
Kikuyu
,
Kingston
,
Kingston CA
,
Kinshasa
,
Lagos
,
Laksam Upazila
,
Lanzhou
,
Laos
,
Lapu Lapu
,
Latvia
,
Launceston
,
Lausanne
,
Lebanon
,
Lesotho
,
Leuven
,
Levin
,
Liberia
,
Libreville
,
Libya
,
Luxembourg City
,
La Paz
,
La Plata
,
Macau
,
Macedonia
,
Mackay
,
Madagascar
,
Madurai
,
Maebashi
,
Maine
,
Maitland
,
Makassar
,
Malacca City
,
Malawi
,
Malaysia
,
Maldives
,
Mali
,
Malindi
,
Malta
,
Manado
,
Manama
,
Manchester
,
Mandurah
,
Manila
,
Maputo
,
Mar del Plata
,
Markham
,
Marseille
,
Marshall Islands
,
Martinique
,
Maryland
,
Mashhad
,
Massachusetts
,
Matsumoto
,
Matsuyama
,
Mauritania
,
Mauritius
,
Mayotte
,
Mbeya
,
Mecca
,
Medan
,
Medina
,
Melbourne
,
Nagasaki
,
Nagoya
,
Nairobi
,
Najaf
,
Najran
,
Nakuru
,
Namibia
,
Namur
,
Nanchang
,
Nanjing
,
Nanning
,
Nantes
,
Napier
,
Naples
,
Nara
,
Narayanganj
,
Nauru
,
Nebraska
,
Nelson
,
Nepal
,
Netherlands
,
Neuquen
,
Nevada
,
New Caledonia
,
Oakville
,
Oamaru
,
Ohio
,
Okayama
,
Oklahoma
,
Oman
,
Oregon
,
Paeroa
,
Palau
,
Palembang
,
Palestine
,
Palmerston North
,
Panama
,
Papua New Guinea
,
Paraguay
,
Paraparaumu
,
Paris
,
Pekanbaru
,
Pennsylvania
,
Perth
,
Peru
,
Petaling Jaya
,
Philippines
,
Pietermaritzburg
,
Qatar
,
Qatif
,
Qingdao
,
Qom
,
Rabat
,
Rajshahi
,
Rancagua
,
Ras al Khaimah
,
Regina
,
Reims
,
Rennes
,
Resistencia
,
Reunion
,
Rhode Island
,
Riffa
,
Sagamihara
,
Saguenay
,
Saint Lucia
,
Sakai
,
Salmiya
,
Salta
,
Samoa
,
San Juan
,
San Lorenzo
,
San Luis
,
San Marino
,
San Miguel de Tucuman
,
San Salvador de Jujuy
,
Sandakan
,
Santa Cruz de la Sierra
,
Santa Fe
,
Santa Rosa
,
Santiago
,
Santiago del Estero
,
Sanya
,
Sapporo
,
Saskatoon
,
Saudi Arabia
,
Seeb
,
Semarang
,
Sendai
,
Senegal
,
Seoul
,
Serbia
,
Seremban
,
Seychelles
,
Shah Alam
,
Shanghai
,
Sharjah
,
Shenyang
,
Tabriz
,
Tabuk
,
Taiwan
,
Taiyuan
,
Tajikistan
,
Takamatsu
,
Talca
,
Tamworth
,
Tandil
,
Tanzania
,
Tarija
,
Tasikmalaya
,
Tauranga
,
Tehran
,
Temuco
,
Tennessee
,
Texas
,
Thailand
,
Thames
,
Thiruvananthapuram
,
Thunder Bay
,
Tianjin
,
Tijuana
,
Timor Leste
,
Togo
,
UAE
,
Uganda
,
UK
,
Ukraine
,
Ulsan
,
United Arab Emirates
,
United Kingdom
,
United States of America
,
United States Virgin Islands
,
Valparaiso
,
Vancouver
,
Vanuatu
,
Venezuela
,
Venice
,
Vermont
,
Wagga Wagga
,
Waitakere City
,
Wakayama
,
Warrnambool
,
Washington
,
Wellington
,
Wenzhou
,
West Virginia
,
Western Sahara
,
Westport
,
Xiamen
,
Yantai
,
Yaounde
,
Yellowknife
,
Yemen
,
Zambia
,
Zhengzhou
,
Zhuhai
,