BIM Consultancy Services - We are one of the leading BIM consulting companies with extensive experience in BIM modeling.
Why Should You Adopt BIM Modeling For Your Construction Project?
Building Information Modeling (BIM) is a neoteric technology that lets you design, execute and maintain the construction project through its lifecycle. BIM is far different from 3D modeling or rendering. It gives the power to manage every aspect of the project. From construction documentation to construction scheduling, it also assists in the building's operation and management (facility management).
BIM Modeling Services is the combination of various tools and technologies that produce a digital representation of the physical and functional characteristics of a building. In addition, BIM is a collaborative process, wherein the contractors and stakeholders are involved in the process.
BIM Consulting Services as per your needs and requirements

We have a dedicated team of BIM experts for the Architectural BIM Modeling having experience in working on projects in different engineering domains. Our seamless BIM familiarity allows us to train you effectively in adopting and implementing BIM. The high-level technical expertise lets us understands your BIM goals and execute them effectively. We create flawless BIM Execution Plans (BEM) catering to your tailored needs.
High Standard BIM Design Consulting
Project Feasibility
Our expert team reviews the conceptual designs, conduct in-depth analysis, and fixes every underlying error or clash. We do a holistic review of drawings, models, and related specifications that determine the constructibility of the project. Our experts provide insights into best practices and check for standards compliance.
BIM Implementation
Silicon Valley helps the client develop BIM processes, standards, and workflow mechanisms, enabling them to enforce BIM hassle-free. A perfect BIM implementation makes sure clients can adopt BIM for other future projects. The BIM implementation helps organizations in streamlining process management, develop BIM workflows, and managing complex projects, ensuring improved return on investment.
Evaluating Current Capabilities
The first step is to define the BIM maturity of your organization. We do an in-depth analysis of subsisting processes, workflows, and current BIM knowledge of your people.
Defining Goals
Every organization has goals and ambitions regarding BIM adoption. For a comprehensive BIM adoption, we set intermediate BIM goals with measurable indicators of progress. We help you set achievable intermediate BIM goals that help your organization adopt BIM one step at a time.
Implementation
After careful assessment and attaining a certain level of comfort in BIM workflows the organization. An organized implementation strategy helps obtain the BIM maturity required for perfect BIM adoption. We assist organizations in procuring maturity effortlessly and collaboratively.
BIM adoption in a project can help increase ROI by ten folds.
BIM helps the AEC project flourish to new heights. It inherits the ability to micro-manage even the tiniest detail of a project collaboratively. You can say BIM is a digital twin of your construction project. There are innumerable benefits of adopting BIM to your construction project. Some of the core benefits are:-
Maximized Efficiency
BIM help reach the maximum efficiency in the workflow of the project. BIM allows different people on the project to work collaboratively.


Reduce Costing And Wastage
BIM helps in material cost estimation and adequate pre-construction drafting resulting in cost-saving and less wastage. BIM assists contractors to make better material selections, streamlining construction work, and reducing human mistakes that may arise during the building process.
Improved Cost Estimates
The 3D model helps estimate the material requirements more precisely than 2D Drafts. Stakeholders can manage the procurement process pre-construction, helping in detailing cost estimation.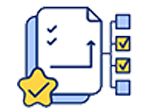 Comprehensive Project Insights
BIM provides holistic project insights. Stakeholders can manage the project workflow and schedule seamlessly by adopting BIM. BIM Insights offers an ecosystem that delivers unified project data, analytics, and predictive insights, making the overall project realization efficient.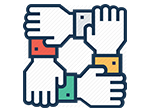 Better Communication & Collaboration
BIM promotes collaboration. All stakeholders can collaborate and contribute to the project collectively, assisting in faster and hassle-free project execution. Any minute change in the model is reflected instantaneously, and contractors can apply the change promptly.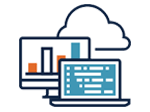 Risk Mitigation With BIM
Risk management is examining all components, recognizing potential difficulties, and devising strategies to prevent or mitigate their influence on the entire project. Design, safety, financial, and scheduling risk are just a few categories.
BIM Execution Plans (BEP)
The enactment of BIM workflow throughout the project lifecycle is laid down in BIM Execution Plan (BEP). The BEP ensures the stakeholders of the project (designers, contractors, engineers) are cognizant of their responsibilities in the implementation process. As one of the leading BIM Consulting Companies, Silicon Valley produces BEP, curated according to your requirements and BIM maturity. We create BEP models optimizing the work and model flow across the project. Our BEP is accurate planning of the design-to-engineering-to-construction process minimizing rework, redundancies, and incomplete information.
Frequently Asked Questions
Alor Setar
,
American Samoa
,
Ampang
,
Amsterdam
,
Andorra
,
Ang Mo Kio
,
Angola
,
Anguilla
,
Antananarivo
,
Antofagasta
,
Antwerp
,
Argentina
,
Arica Chile
,
Arizona
,
Arkansas
,
Armenia
,
Aruba
,
Asuncion
,
Auckland
,
Aurangabad
,
Australia
,
Austria
,
Azerbaijan
,
Bhutan
,
Birmingham
,
Bloemfontein
,
Bolivia
,
Bordeaux
,
Botswana
,
Bradford
,
Brampton
,
Brazil
,
Brazzaville
,
Brisbane
,
Bristol
,
British Virgin Islands
,
Broome
,
Bruges
,
Brunei
,
Buenos Aires
,
Bukit Batok
,
Bulgaria
,
Bunbury
,
Bundaberg
,
Buraydah
,
Burkina Faso
,
Burnie
,
Burundi
,
Busan
,
Chittagong
,
Choa Chu Kang
,
Chongqing
,
Christchurch
,
City of Brussels
,
City of Sydney
,
Clarendon Parish
,
Cochabamba
,
Coffs Harbour
,
Cologne
,
Colombia
,
Colorado
,
Comodoro Rivadavia
,
Comoros
,
Concepcion
,
Congo
,
Connecticut
,
Cook Islands
,
Copiapo
,
Cordoba
,
Corrientes
,
Costa Rica
,
Cote d Ivoire
,
Coventry
,
Croatia
,
Cuba
,
Curacao
,
Cyprus
,
Czech Republic
,
Dhaka
,
Djibouti
,
Dodoma
,
Doha
,
Dominica
,
Dominican Republic
,
Dongguan
,
Douala
,
Dubai
,
Dubbo
,
Dublin
,
Dunedin
,
Durban
,
Eldoret
,
England
,
Equatorial Guinea
,
Erbil
,
Eritrea
,
Estonia
,
Ethiopia
,
France
,
Frankfurt
,
Freetown
,
Fremantle
,
French Guiana
,
French Polynesia
,
Fujairah
,
Fukuoka
,
Fuzhou
,
Greater Sudbury
,
Greece
,
Greenland
,
Grenada
,
Grenoble
,
Guadalajara
,
Guadeloupe
,
Guam
,
Guangzhou
,
Guatemala
,
Guatemala City
,
Guelph
,
Guilin
,
Guinea
,
Guinea Bissau
,
Guiyang
,
Guyana
,
Gwangju
,
Hat Yai
,
Hawaii
,
Hefei
,
Hermosillo
,
Hillah
,
Himeji
,
Hiroshima
,
Hobart
,
Hokitika
,
Honduras
,
Hong Kong
,
Hungary
,
Hyderabad
,
Ipoh
,
Iquique
,
Iran
,
Iraq
,
Ireland
,
Isfahan
,
Isle of Man
,
Israel
,
Italy
,
Jinan
,
Johannesburg
,
Johor Bahru
,
Jordan
,
Kiribati
,
Kirkuk
,
Kisumu
,
Kitakyushu
,
Kitchener
,
Klang
,
Kobe
,
Kochi
,
Kolkata
,
Kota Bharu
,
Kota Kinabalu
,
Kowloon
,
Kuala Lumpur
,
Kuala Terengganu
,
Kuantan
,
Kuching
,
Kumamoto
,
Kunming
,
Kurashiki
,
Kuwait
,
Kuwait City
,
Kyoto
,
Kyrgyzstan
,
Liechtenstein
,
Liege
,
Lille
,
Lismore
,
Lithuania
,
Liverpool
,
London
,
London ca
,
Louisiana
,
Lower Hutt
,
Luanda
,
Ludhiana
,
Luoyang
,
Lusaka
,
Lushoto District
,
La Serena Chile
,
Lyon
,
La Rioja
,
Mendoza
,
Merida
,
Mexico
,
Mexico City
,
Michigan
,
Milan
,
Mildura
,
Minnesota
,
Miri Malaysia
,
Mississauga
,
Mississippi
,
Missouri
,
Mito
,
Miyazaki
,
Moldova
,
Mombasa
,
Monaco
,
Moncton
,
Mongolia
,
Monrovia
,
Montana
,
Montego Bay
,
Montenegro
,
Montpellier
,
Montreal
,
Montserrat
,
Morioka
,
Morocco
,
Mosul
,
Motueka
,
Mount Gambier
,
Mozambique
,
Muharraq
,
Mumbai
,
Munich
,
Muscat
,
Muttrah
,
Mwanza
,
Myanmar
,
Mymensingh
,
New Delhi
,
New Hampshire
,
New Jersey
,
New Mexico
,
New Plymouth
,
New York
,
New Zealand
,
Newcastle
,
Niagara
,
Nicaragua
,
Nice
,
Niger
,
Nigeria
,
Niigata
,
Nineveh Governorate
,
Ningbo
,
Niue
,
Noida
,
North Carolina
,
North Dakota
,
North Korea
,
Northern Mariana Islands
,
Norway
,
Nowra
,
Oruro
,
Osaka
,
Oshawa
,
Otorohanga
,
Ottawa
,
Ouagadougou
,
Oxford
,
Poland
,
Pontianak
,
Porirua
,
Port Elizabeth
,
Port Harcourt
,
Port Macquarie
,
Portmore Jamaica
,
Portugal
,
Posadas
,
Potosi
,
Pretoria
,
Puente Alto
,
Puerto Madryn
,
Puerto Montt
,
Puerto Rico
,
Pukekohe
,
Pune
,
Quebec City
,
Queenstown
,
Quilmes
,
Quilpue
,
Queanbeyan
,
Rio Cuarto
,
Río Gallegos
,
Riyadh
,
Rockhampton
,
Romania
,
Rome
,
Rosario
,
Rotorua
,
Rotterdam
,
Rouen
,
Russia
,
Rwanda
,
Shenzhen
,
Shepparton
,
Sherbrooke
,
Shijiazhuang
,
Shiraz
,
Sibu
,
Sierra Leone
,
Singapore
,
Sint Maarten
,
Slovakia
,
Slovenia
,
Sohar
,
Solomon Islands
,
Somalia
,
South Africa
,
South Carolina
,
South Dakota
,
South Korea
,
South Sudan
,
Soweto
,
Spain
,
Spanish Town
,
Sri Lanka
,
St Johns
,
Strasbourg
,
Sucre
,
Sudan
,
Sungai Petani
,
Surabaya
,
Surat
,
Suriname
,
Surrey
,
Suzhou
,
Swaziland
,
Sweden
,
Switzerland
,
Sydney
,
Sylhet
,
Syrian
,
Tokelau Vatican City
,
Tokoroa
,
Tokyo
,
Tonga
,
Toowoomba
,
Toronto
,
Toulouse
,
Townsville
,
Toyama
,
Toyohashi
,
Trelew
,
Trier
,
Trinidad
,
Tripoli
,
Trois Rivieres
,
Tsuen Wan
,
Tunis
,
Tunisia
,
Turin
,
Turkey
,
Turkmenistan
,
Tuvalu
,
Tweed Heads
,
Uruguay
,
Urumqi
,
US
,
USA
,
Utah
,
Utsunomiya
,
Uzbekistan
,
Upper Hutt
,
Victoria
,
Vietnam
,
Vina del Mar
,
Virginia
,
Visakhapatnam
,
Whanganui
,
Whangarei
,
Windhoek
,
Windsor
,
Winnipeg
,
Winterthur
,
Wisconsin
,
Wodonga
,
Wollongong
,
Wuhan
,
Wuxi
,
Wyoming
,
Xian
,
Xining
,
Yokohama
,
Yongin
,
Yuen Long Kau Hui
,
Zimbabwe
,
Zurich
,