Create high-standard structural 3D models with structural BIM services
Structural engineers design, document, and produce structural systems more effectively using the BIM method based on Structural 3D Modeling. A structural BIM model represents the 3D modeling of structural components that guarantees no inter-disciplinary conflicts. For example, the BIM Coordination process uses MEP, structural, and Architectural 3D Modeling Services to improve the building process further; BIM software like REVIT mixes structural 3D modeling with design and analytical capabilities.
A clash-free approach has benefits such as increased fantastic speed, efficiency, profit margins, and less waste and reworks on site. We also create Structural REVIT Families to organize various model components. As a leading BIM consulting firm, we offer pragmatic structural BIM outsourcing worldwide.
The capabilities of BIM structural design services and structural 3D modeling
Structural Engineering Services is an operational plan of structural construction, not merely a set of sheets arranged in a specific order. Each constituent is organized and progressively represented by the BIM Structure model. Every construction process requires accurate labor and labor cost calculations. Therefore, our engineers count each structural component as they develop the structure.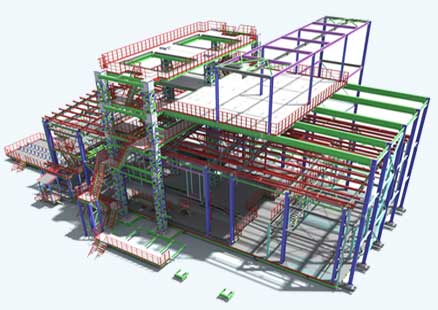 Structural BIM Modelling Services Include
Constructing structural BIM models, producing construction documentation, extracting structural BIM components, and creating BIM families of various structural items of a building are all part of our structural BIM services.
Concrete Structure Modeling
Structural Steel Modeling
REVIT Structural Analysis
2D structural plans drafting
3D Structural modeling
REVIT Family Creation
The following are some advantages of Structural BIM Services.
Improved client and constructors communications.
Accelerated client approval
Improved team coordination
Decreased Rework and Redesign
A shortened time for drawing creation and subsequent changes
Enhanced performance evaluation and analysis
Increased effectiveness in the building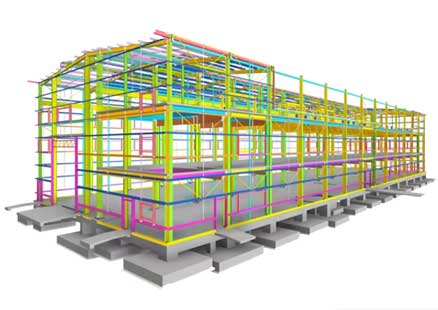 How does Silicon Valley provide easy solutions through structural BIM outsourcing?
Our structural BIM services improve coordination and enable informed decision-making between contractors and structural engineers.
By continuously updating the model with any changes in design and specification with the highest level of accuracy, our structural BIM model helps the structural consultant, MEP consultant, and architectural consultant to operate with optimum efficiency.
Our structural team's proficiency with REVIT and other programs enables us to deliver structural BIM Services with a speedy turnaround.
Silicon Valley offers precise structural BIM capabilities that enable comprehensive design analysis and review, increasing engineering management flexibility.
Our structural engineers and consultants are adept at conducting extensive research and structural design projects involving rebar details, stress relief, and steel detailing.
We effectively offer a comprehensive variety of cutting-edge structural engineering services that are both affordable and effective for all sizes of architectural projects.
We use the most recent and advanced architectural design tools, such as AutoCAD and REVIT buildings. In addition, we evaluate new software as it becomes available and regularly update our software collection.
To construct BIM structures that are strong and well-coordinated with other disciplines.
We are the ideal companion for any construction project needing BIM Virtual Design and Construction. Our company's main objective is to provide our clients with a competitive edge by reducing expenses, enhancing customer service, and boosting overall productivity. Several projects we completed for some of the most famous construction businesses globally demonstrate our flawless track record.
We work on Structural Engineering Services projects while upholding the most recent structural designs, analyses, and calculations in mind. Before the coordination phase, we conduct design assessments and constructability evaluations of structural models to ensure correct 3D models. Our team of structural BIM engineers, steel detailers, and modelers has a wealth of experience with complex and challenging structural projects.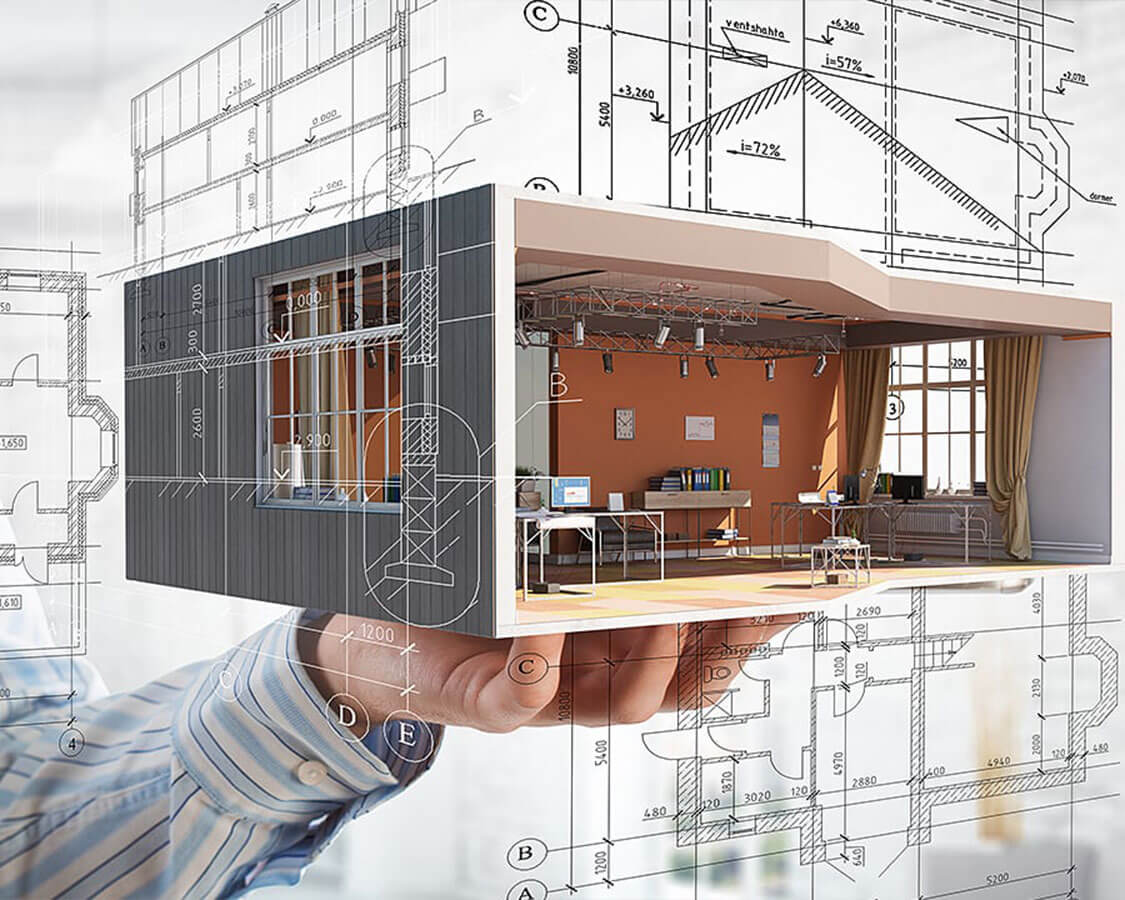 Get easy solutions with us!
Engineers at Silicon Valley have a remarkable portfolio of various industrial BIM-related advancements. We employ the entirety of our experience to create an intricate facility and the finest solution for each project. These contemporary options enable our engineers to produce projects that are both more effective and of higher quality. If you still have questions, select "Contact Us" and describe your situation. Your questions will all be addressed by our professionals soon.
Frequently Asked Questions
Abbotsford
,
Abha
,
Abidjan
,
Abu Dhabi
,
Abuja
,
Accra
,
Addis Ababa
,
Adelaide
,
Africa
,
Ahmedabad
,
Ahvaz
,
Ajman
,
Al Ain
,
Al Jahra
,
Al Rayyan
,
Alabama
,
Alaska
,
Albania
,
Albany
,
Albury
,
Alexandria
,
Algeria
,
Algiers
,
Alice Springs
,
Baghdad
,
Bahamas
,
Bahia Blanca
,
Bahrain
,
Balikpapan
,
Ballarat
,
Bandar Lampung
,
Bandung
,
Bangkok
,
Bangladesh
,
Barbados
,
Bariloche
,
Barisal
,
Barrie
,
Basra
,
Batam
,
Bathurst
,
Beijing
,
Belarus
,
Belgium
,
Belize
,
Bendigo
,
Bengaluru
,
Benin
,
Benin City
,
Berlin
,
Bermuda
,
Cabo Verde
,
Cairns
,
Cairo
,
Calgary
,
California
,
Caloocan
,
Cambodia
,
Cambridge
,
Canada
,
Canberra
,
Cape Town
,
Cardiff
,
Caribbean Netherlands
,
Casablanca
,
Cayman Islands
,
Central African
,
Chad
,
Chandigarh
,
Changchun
,
Changsha
,
Changwon
,
Changzhou
,
Charleroi
,
Chengdu
,
Chennai
,
Chiang Mai
,
Chiba
,
Chile
,
Chillan
,
China
,
Daegu
,
Daejeon
,
Dakar
,
Dalian
,
Dammam
,
Dar es Salaam
,
Dargaville
,
Darwin
,
Davao
,
Delaware
,
Denmark
,
Devonport
,
Ecuador
,
Ede
,
Edinburgh
,
Edmonton
,
Egypt
,
El Alto
,
El Salvador
,
Falkland Islands
,
Faroe Islands
,
Federated States of Micronesia
,
Fiji
,
Finland
,
Florida
,
Formosa
,
Foshan
,
Gabon
,
Gaborone
,
Gambia
,
Gatineau
,
Geelong
,
George Town
,
Georgia
,
Georgia
,
Geraldton
,
Germany
,
Ghana
,
Ghana
,
Ghent
,
Gibraltar
,
Gisborne
,
Gladstone
,
Glasgow
,
Gold Coast
,
Goyang
,
Haikou
,
Haiti
,
Hakodate
,
Halifax
,
Hamad Town
,
Hamamatsu
,
Hamburg
,
Hamilton
,
Hamilton CA
,
Hangzhou
,
Harare
,
Harbin
,
Hastings
,
Iceland
,
Idaho
,
Illinois
,
Incheon
,
India
,
Indiana
,
Indonesia
,
Invercargill
,
Iowa
,
Jabalpur
,
Jaipur
,
Jamaica
,
Japan
,
Jeddah
,
Kagoshima
,
Kajang
,
Kalgoorlie
,
Kampala
,
Kanazawa
,
Kano
,
Kansas
,
Karaj
,
Karbala
,
Kawasaki
,
Kawerau
,
Kazakhstan
,
Kelowna
,
Kentucky
,
Kenya
,
Kermanshah
,
Khamis Mushait
,
Khartoum
,
Khobar
,
Kigali
,
Kikuyu
,
Kingston
,
Kingston CA
,
Kinshasa
,
Lagos
,
Laksam Upazila
,
Lanzhou
,
Laos
,
Lapu Lapu
,
Latvia
,
Launceston
,
Lausanne
,
Lebanon
,
Lesotho
,
Leuven
,
Levin
,
Liberia
,
Libreville
,
Libya
,
Luxembourg City
,
La Paz
,
La Plata
,
Macau
,
Macedonia
,
Mackay
,
Madagascar
,
Madurai
,
Maebashi
,
Maine
,
Maitland
,
Makassar
,
Malacca City
,
Malawi
,
Malaysia
,
Maldives
,
Mali
,
Malindi
,
Malta
,
Manado
,
Manama
,
Manchester
,
Mandurah
,
Manila
,
Maputo
,
Mar del Plata
,
Markham
,
Marseille
,
Marshall Islands
,
Martinique
,
Maryland
,
Mashhad
,
Massachusetts
,
Matsumoto
,
Matsuyama
,
Mauritania
,
Mauritius
,
Mayotte
,
Mbeya
,
Mecca
,
Medan
,
Medina
,
Melbourne
,
Nagasaki
,
Nagoya
,
Nairobi
,
Najaf
,
Najran
,
Nakuru
,
Namibia
,
Namur
,
Nanchang
,
Nanjing
,
Nanning
,
Nantes
,
Napier
,
Naples
,
Nara
,
Narayanganj
,
Nauru
,
Nebraska
,
Nelson
,
Nepal
,
Netherlands
,
Neuquen
,
Nevada
,
New Caledonia
,
Oakville
,
Oamaru
,
Ohio
,
Okayama
,
Oklahoma
,
Oman
,
Oregon
,
Paeroa
,
Palau
,
Palembang
,
Palestine
,
Palmerston North
,
Panama
,
Papua New Guinea
,
Paraguay
,
Paraparaumu
,
Paris
,
Pekanbaru
,
Pennsylvania
,
Perth
,
Peru
,
Petaling Jaya
,
Philippines
,
Pietermaritzburg
,
Qatar
,
Qatif
,
Qingdao
,
Qom
,
Rabat
,
Rajshahi
,
Rancagua
,
Ras al Khaimah
,
Regina
,
Reims
,
Rennes
,
Resistencia
,
Reunion
,
Rhode Island
,
Riffa
,
Sagamihara
,
Saguenay
,
Saint Lucia
,
Sakai
,
Salmiya
,
Salta
,
Samoa
,
San Juan
,
San Lorenzo
,
San Luis
,
San Marino
,
San Miguel de Tucuman
,
San Salvador de Jujuy
,
Sandakan
,
Santa Cruz de la Sierra
,
Santa Fe
,
Santa Rosa
,
Santiago
,
Santiago del Estero
,
Sanya
,
Sapporo
,
Saskatoon
,
Saudi Arabia
,
Seeb
,
Semarang
,
Sendai
,
Senegal
,
Seoul
,
Serbia
,
Seremban
,
Seychelles
,
Shah Alam
,
Shanghai
,
Sharjah
,
Shenyang
,
Tabriz
,
Tabuk
,
Taiwan
,
Taiyuan
,
Tajikistan
,
Takamatsu
,
Talca
,
Tamworth
,
Tandil
,
Tanzania
,
Tarija
,
Tasikmalaya
,
Tauranga
,
Tehran
,
Temuco
,
Tennessee
,
Texas
,
Thailand
,
Thames
,
Thiruvananthapuram
,
Thunder Bay
,
Tianjin
,
Tijuana
,
Timor Leste
,
Togo
,
UAE
,
Uganda
,
UK
,
Ukraine
,
Ulsan
,
United Arab Emirates
,
United Kingdom
,
United States of America
,
United States Virgin Islands
,
Valparaiso
,
Vancouver
,
Vanuatu
,
Venezuela
,
Venice
,
Vermont
,
Wagga Wagga
,
Waitakere City
,
Wakayama
,
Warrnambool
,
Washington
,
Wellington
,
Wenzhou
,
West Virginia
,
Western Sahara
,
Westport
,
Xiamen
,
Yantai
,
Yaounde
,
Yellowknife
,
Yemen
,
Zambia
,
Zhengzhou
,
Zhuhai
,