Full Time Dedicated Developers
8 Hours a day, 40 hours a week.
Total : 160 hours a month
2 Year Experienced: $ 1100.
3 year Experienced : $ 1350
4 year Experienced : $ 1500.
7 Year Experienced : $ 2000
Part Time Dedicated Developers
8 Hours a day, 20 hours a week.
Total : 80 hours a month
2 Year Experienced : $ 600
3 year Experienced : $ 700
4 year Experienced : $ 800
7 Year Experienced : $ 1100
Hire Developers on Hourly Basis
Any duration
Minimum 8 hours hiring.
2 Year Experienced : $ 10.
3 year Experienced : $ 11
4 year Experienced : $ 12.
7 Year Experienced : $ 15
Joomla Template Development India
Are you trying to find Joomla templates that will work for a India company's needs while effectively representing your brand? We assist India clients in obtaining user-friendly, perceptive template designs with our demonstrated skills and technical know-how. In addition, our Joomla Template Development specialists design specialised templates for India clients' websites built on the Joomla platform. These templates can be customised and improve the website per India clients' requirements. Furthermore, as the adaptable templates perfectly complement any India customer's sophisticated basic content management requirements, our Joomla Web Developer offers personalised themes depending on branding requirements. As the best Joomla Web Development Company, our Joomla Development Services team build fully-fledged websites for growing India business. Outsource our Custom Joomla Development experts as they are adept at Joomla programming and can create affordable solutions allowing India customers to maximise their return on investment. Silicon Valley is a top Joomla Website Development Company that offers top-rated Joomla Website Development Services per India clients' needs.
---
Joomla Virtuemart Development India
Silicon Valley's Joomla Virtuemart Development experts can create engaging portals to enhance India clients' websites and web apps. Our Joomla VirtueMart Designers' top priority is delivering the most incredible shopping cart software to satisfy India clients' requirements. Our Joomla Web Development team of highly skilled VirtueMart store designers and developers provides better websites per the needs of our India customers. We offer a qualified and experienced Joomla Website Developer team to assist India clients with turning your Joomla VirtueMart website into a shopping cart. Outsource Silicon Valley, a leading Joomla Web Development Company, as we will provide India clients with the cutting-edge advantage of VirtueMart solutions and give India clients the benefits of a successful e-commerce solution. As the best Joomla Web Design Company, we have a team of certified Joomla Website Development Services VirtueMart developers who can support the growth of India online business by providing features like custom plugin creation, appealing template designs, third-party integration, etc. Along with your e-commerce shopping cart application, we also give India clients access to all the essential features and cutting-edge modules.
---
Benefits of Joomla Development India
Delivers Vibrant Websites

Regardless of the business size, adopting Joomla development services allows one to construct dynamic websites. Joomla is devoted to making websites regarded as live, from medium-level sites to even the most sophisticated ones.

No Restrictions

This open-source platform has no limits or obligations. Joomla web development company prefers using this platform to enlarge the scope of websites. This platform is one that the Joomla web development firm supports for expanding the reach of websites.

Simple to Set Up

Joomla is straightforward to set up locally or on a server. Furthermore, any web hosting servers available today can enable the setup of this platform.

Less Development Knowledge Needed

Joomla is successfully enabled by even website developers proficiently in a hazy in-depth programming language. Due to the Joomla extensions and plugin development being sufficient for any website's optimal operation.

Saves Time 

Web development companies use this platform to save time.

Reduces Development Efforts

Due to its simple integration, this platform cuts down on the time and effort needed for each website creation.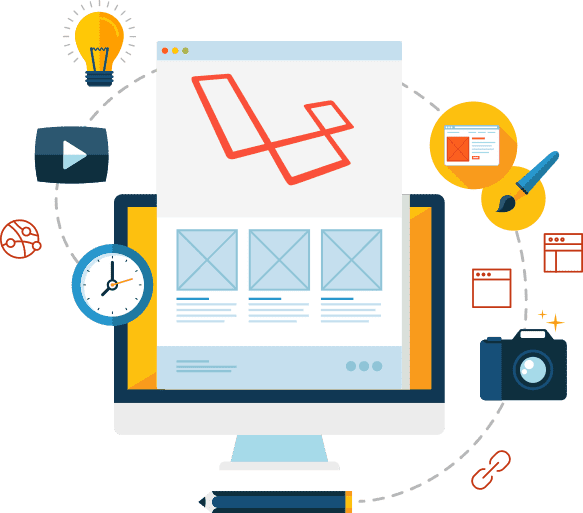 ---
Hire Joomla Web Developer India
Hire Joomla Web Developer who combines excellent abilities, vast expertise, and technology that is ready for the future to provide Joomla development services to satisfy India clients needs. Hire Dedicated Joomla Web Developer with skills and experience to increase India clients' website development versatility. Hire Joomla Theme Builder to create responsive, custom and scalable themes per India clients' needs. For multifunctional websites like those for education, eCommerce, news, magazines, events, blogs, etc., Hire a Dedicated Joomla Template Designer who upkeeps the customisation of the Joomla theme and template per India clients' requirements. Our skilled and experienced Joomla Website Designer goes above and beyond to provide a desirable final product per India clients' requirements because we are professionals in customised development. At Silicon Valley, We create Joomla components and customise them to meet the India client's needs. Our skilled Joomla VirtueMart Developer creates innovative and quality-driven websites using various Joomla web development technologies to satisfy India clients' needs. Hire Joomla Web Developer who uses agile development techniques for seamless India client contact and complete project transparency as we strive to produce the best results for the India company.
---
Outsource Joomla Web Development India
Silicon Valley is a foremost Joomla Web Design Company that delivers India clients a wide range of Joomla Website Development Services, including Joomla Plugin Development, Joomla Web Development, Joomla Theme Development, Joomla Module Development, Joomla Template Development etc. With their extensive expertise and experience in creating Joomla components, Outsource our Custom Joomla Development team make it simple for Joomla Developers to put together their own Joomla components. Outsource Joomla Web Development Services to build fully functional and high-performance websites per India clients' requirements. Our Joomla CMS Developer has experience with Joomla Development because they've almost wholly covered all India industries and businesses by providing significant Joomla custom applications development and effective technology to their India clients per their needs. Our Joomla CMS Development team has experience in Joomla Development as they have nearly covered all the areas and companies by giving exceptionally Joomla customised applications development and efficient technology to India clients per their needs. Outsource Joomla Web Design Company which delivers the project on time at an affordable price per India clients' requirements.
---
Benefits of Hiring Joomla Developer India
Competitive Cost: When we engage a committed team of developers, we have the opportunity to choose the best within our constraints of price and timing.
Seamless Communication: When we work with a dedicated Joomla developer service, we quickly access our hired developers anytime we need them.
Regular Project Updates: The skills and experience team of Joomla Developers constantly updates the clients on the status and advancement of their projects.
Flexible Hiring Models: Flexible recruiting models are available, and we may select the one that best fits our company's needs, constraints, and budget.
Saves Money: When we hire dedicated developers, they work from our development centre to complete our projects on a reliable basis. As there is no requirement for an internal workforce, this protects the maintenance costs of our development centre.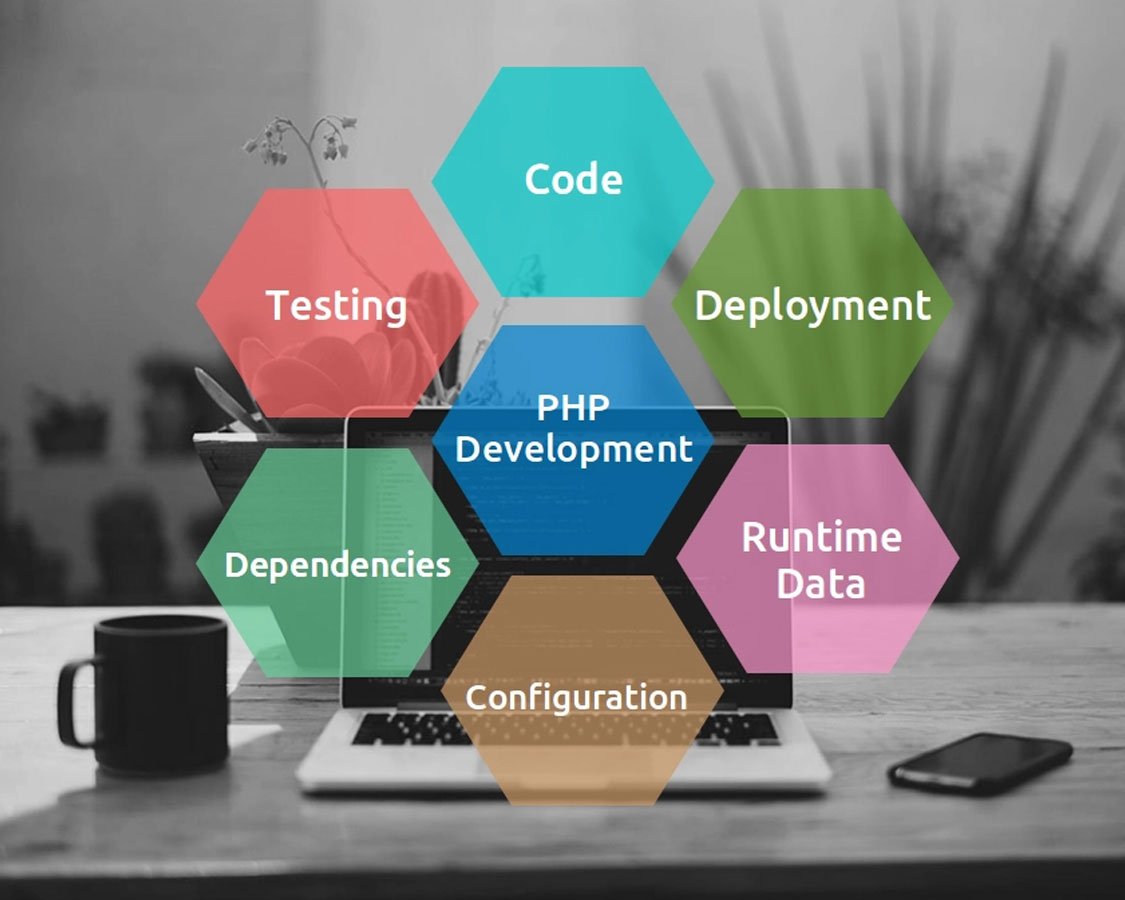 Frequently Asked Questions
Abbotsford
,
Abha
,
Abidjan
,
Abu Dhabi
,
Abuja
,
Accra
,
Addis Ababa
,
Adelaide
,
Africa
,
Ahmedabad
,
Ahvaz
,
Ajman
,
Al Ain
,
Al Jahra
,
Al Rayyan
,
Alabama
,
Alaska
,
Albania
,
Albany
,
Albury
,
Alexandria
,
Algeria
,
Algiers
,
Alice Springs
,
Baghdad
,
Bahamas
,
Bahia Blanca
,
Bahrain
,
Balikpapan
,
Ballarat
,
Bandar Lampung
,
Bandung
,
Bangkok
,
Bangladesh
,
Barbados
,
Bariloche
,
Barisal
,
Barrie
,
Basra
,
Batam
,
Bathurst
,
Beijing
,
Belarus
,
Belgium
,
Belize
,
Bendigo
,
Bengaluru
,
Benin
,
Benin City
,
Berlin
,
Bermuda
,
Cabo Verde
,
Cairns
,
Cairo
,
Calgary
,
California
,
Caloocan
,
Cambodia
,
Cambridge
,
Canada
,
Canberra
,
Cape Town
,
Cardiff
,
Caribbean Netherlands
,
Casablanca
,
Cayman Islands
,
Central African
,
Chad
,
Chandigarh
,
Changchun
,
Changsha
,
Changwon
,
Changzhou
,
Charleroi
,
Chengdu
,
Chennai
,
Chiang Mai
,
Chiba
,
Chile
,
Chillan
,
China
,
Daegu
,
Daejeon
,
Dakar
,
Dalian
,
Dammam
,
Dar es Salaam
,
Dargaville
,
Darwin
,
Davao
,
Delaware
,
Denmark
,
Devonport
,
Ecuador
,
Ede
,
Edinburgh
,
Edmonton
,
Egypt
,
El Alto
,
El Salvador
,
Falkland Islands
,
Faroe Islands
,
Federated States of Micronesia
,
Fiji
,
Finland
,
Florida
,
Formosa
,
Foshan
,
Gabon
,
Gaborone
,
Gambia
,
Gatineau
,
Geelong
,
George Town
,
Georgia
,
Georgia
,
Geraldton
,
Germany
,
Ghana
,
Ghana
,
Ghent
,
Gibraltar
,
Gisborne
,
Gladstone
,
Glasgow
,
Gold Coast
,
Goyang
,
Haikou
,
Haiti
,
Hakodate
,
Halifax
,
Hamad Town
,
Hamamatsu
,
Hamburg
,
Hamilton
,
Hamilton CA
,
Hangzhou
,
Harare
,
Harbin
,
Hastings
,
Iceland
,
Idaho
,
Illinois
,
Incheon
,
India
,
Indiana
,
Indonesia
,
Invercargill
,
Iowa
,
Jabalpur
,
Jaipur
,
Jamaica
,
Japan
,
Jeddah
,
Kagoshima
,
Kajang
,
Kalgoorlie
,
Kampala
,
Kanazawa
,
Kano
,
Kansas
,
Karaj
,
Karbala
,
Kawasaki
,
Kawerau
,
Kazakhstan
,
Kelowna
,
Kentucky
,
Kenya
,
Kermanshah
,
Khamis Mushait
,
Khartoum
,
Khobar
,
Kigali
,
Kikuyu
,
Kingston
,
Kingston CA
,
Kinshasa
,
Lagos
,
Laksam Upazila
,
Lanzhou
,
Laos
,
Lapu Lapu
,
Latvia
,
Launceston
,
Lausanne
,
Lebanon
,
Lesotho
,
Leuven
,
Levin
,
Liberia
,
Libreville
,
Libya
,
Luxembourg City
,
La Paz
,
La Plata
,
Macau
,
Macedonia
,
Mackay
,
Madagascar
,
Madurai
,
Maebashi
,
Maine
,
Maitland
,
Makassar
,
Malacca City
,
Malawi
,
Malaysia
,
Maldives
,
Mali
,
Malindi
,
Malta
,
Manado
,
Manama
,
Manchester
,
Mandurah
,
Manila
,
Maputo
,
Mar del Plata
,
Markham
,
Marseille
,
Marshall Islands
,
Martinique
,
Maryland
,
Mashhad
,
Massachusetts
,
Matsumoto
,
Matsuyama
,
Mauritania
,
Mauritius
,
Mayotte
,
Mbeya
,
Mecca
,
Medan
,
Medina
,
Melbourne
,
Nagasaki
,
Nagoya
,
Nairobi
,
Najaf
,
Najran
,
Nakuru
,
Namibia
,
Namur
,
Nanchang
,
Nanjing
,
Nanning
,
Nantes
,
Napier
,
Naples
,
Nara
,
Narayanganj
,
Nauru
,
Nebraska
,
Nelson
,
Nepal
,
Netherlands
,
Neuquen
,
Nevada
,
New Caledonia
,
Oakville
,
Oamaru
,
Ohio
,
Okayama
,
Oklahoma
,
Oman
,
Oregon
,
Paeroa
,
Palau
,
Palembang
,
Palestine
,
Palmerston North
,
Panama
,
Papua New Guinea
,
Paraguay
,
Paraparaumu
,
Paris
,
Pekanbaru
,
Pennsylvania
,
Perth
,
Peru
,
Petaling Jaya
,
Philippines
,
Pietermaritzburg
,
Qatar
,
Qatif
,
Qingdao
,
Qom
,
Rabat
,
Rajshahi
,
Rancagua
,
Ras al Khaimah
,
Regina
,
Reims
,
Rennes
,
Resistencia
,
Reunion
,
Rhode Island
,
Riffa
,
Sagamihara
,
Saguenay
,
Saint Lucia
,
Sakai
,
Salmiya
,
Salta
,
Samoa
,
San Juan
,
San Lorenzo
,
San Luis
,
San Marino
,
San Miguel de Tucuman
,
San Salvador de Jujuy
,
Sandakan
,
Santa Cruz de la Sierra
,
Santa Fe
,
Santa Rosa
,
Santiago
,
Santiago del Estero
,
Sanya
,
Sapporo
,
Saskatoon
,
Saudi Arabia
,
Seeb
,
Semarang
,
Sendai
,
Senegal
,
Seoul
,
Serbia
,
Seremban
,
Seychelles
,
Shah Alam
,
Shanghai
,
Sharjah
,
Shenyang
,
Tabriz
,
Tabuk
,
Taiwan
,
Taiyuan
,
Tajikistan
,
Takamatsu
,
Talca
,
Tamworth
,
Tandil
,
Tanzania
,
Tarija
,
Tasikmalaya
,
Tauranga
,
Tehran
,
Temuco
,
Tennessee
,
Texas
,
Thailand
,
Thames
,
Thiruvananthapuram
,
Thunder Bay
,
Tianjin
,
Tijuana
,
Timor Leste
,
Togo
,
UAE
,
Uganda
,
UK
,
Ukraine
,
Ulsan
,
United Arab Emirates
,
United Kingdom
,
United States of America
,
United States Virgin Islands
,
Valparaiso
,
Vancouver
,
Vanuatu
,
Venezuela
,
Venice
,
Vermont
,
Wagga Wagga
,
Waitakere City
,
Wakayama
,
Warrnambool
,
Washington
,
Wellington
,
Wenzhou
,
West Virginia
,
Western Sahara
,
Westport
,
Xiamen
,
Yantai
,
Yaounde
,
Yellowknife
,
Yemen
,
Zambia
,
Zhengzhou
,
Zhuhai
,