High-standard MEP BIM Services, REVIT MEP Drafting, And MEP BIM Modeling.
MEP engineers are essential in engineering, and Revit software makes it possible to execute projects effectively and efficiently. Mechanical, Electrical, Plumbing, and Piping Services are called MEP. Additionally, using Revit MEP considerably improves and speeds up the workflow of BIM Virtual Design and Construction. It is also one of the most popular and in-demand software for increasing the efficiency of BIM modelers and engineers. We specialize in delivering MEP to BIM services, including designing, analyzing, and validating using virtual design and construction solutions. In addition, we efficiently and equitably have the contract paperwork, specification sheets, and equipment submittals.
MEP BIM Services
Mechanical, Electrical, Plumbing, and Piping services are called MEP Services and MEP Outsourcing Services. In addition to other crucial BIM services, our team and we are experts in creating 3D models, conflict coordination, setting up a set of construction papers, reviewing construction documents, and other related tasks.
We provide an excellent variety of MEP BIM solutions using our MEP Engineers. The system increases functionality, making MEP one of the critical components of infrastructure and facilities. Building information modeling enables virtual, three-dimensional models following clients' drawings and BIM requirements for engineering. In addition, interdisciplinary BIM Modeling Services is beneficial in coordinating MEP designs with other disciplines. Our Main MEP to BIM Services are:
REVIT MEP Services - REVIT MEP BIM | REVIT MEP Design | REVIT MEP Drafting
Our Revit MEP BIM services also offer integrated and well-assembled data-rich information for smooth and effective BIM service delivery. A product of Autodesk, Revit MEP is a program crucial to the effective execution of BIM projects. Our team of skilled engineers performs MEP Shop Drawing Services and MEP BIM Modeling Services accurately and efficiently to provide MEP CAD Drafting and MEP Coordination Models. Due to the market's current trend and need, we are the go-to BIM outsourcing firm for all our clients.
We serve a wide range of sectors with our REVIT MEP Design & REVIT Architecture Engineering services. We aim to raise MEP design quality by focusing on accurate estimating of model information and intelligently corrected workflows. Through REVIT, we provide comprehensive MEP BIM solutions. We broaden planning and designing stages planning and preparing to include project management, facility management, supporting cost management, and facility operations.
The effective MEP Engineering Services software REVIT takes the project from conception to design and from inception to conclusion. The quick adoption of BIM solutions like REVIT is evidence of the success of BIM for MEP and has characterized the client's expectation as consistent, coordinated, and calculable. Thereon, the primary offering of REVIT MEP Services are as follows:
REVIT MEP BIM Modeling
REVIT Building Information Modeling (BIM) Services
REVIT MEP Drafting
REVIT MEP BIM Outsourcing Services
REVIT MEP Modeling
3D REVIT BIM Modeling
MEP BIM Coordination Modeling Services
REVIT MEP for BIM Engineering
Some core benefits of REVIT MEP Modeling:
Our Autodesk Revit-based BIM MEPFS services enable engineers, designers, and contractors in MEPFS fields to effectively coordinate and communicate design intent. Here are the significant advantages -
A 3D MEP model that is accurate and has synchronised disciplines
Clash-free MEP model by addressing disciplinary conflicts, both harsh and soft
Include manufacturing-specific content to extend the design to fabrication
Facilitate the process of estimating cost, quantity, and bill of materials
Simple modelling with code compliance and standard specifications
Significant Revit MEP modelling features in MEP engineering services
We are the top provider of MEP services, offering MEP design services to clients. We ensure that the MEP Revit BIM model's design-related information is easily accessible. Consultants and engineers precisely plan and make strategic project-related choices because of digital MEP BIM Coordination Services. Our BIM Engineers work as a top-rated MEP Service Provider with Autodesk Navisworks and Autodesk Revit. With the required BIM LOD, we provide residential, commercial, medical, hotel, educational, and government projects.
How can Silicon Valley add value to your project?
The Architectural Services, engineering, and construction industries all depend on MEP Designs. The team supports facility management, cost assessment, adequate documentation, design decisions, and planning for construction. In addition, the BIM Modeling project will benefit from outsourcing MEP construction services to knowledgeable Revit MEP Consultants & MEP service providers.
Design professionals, consultants, and contractors use specialised 3D MEP modelling systems.
Installation drawings that are precise and highly detailed, based on the MEP model.
Coordinated design without conflicts based on several disciplines.
Accelerate cost assessment using an accurate, collaborative model that avoids confrontations.
MEP BIM services that follow global industrial norms.
Complete confidentiality and privacy of data.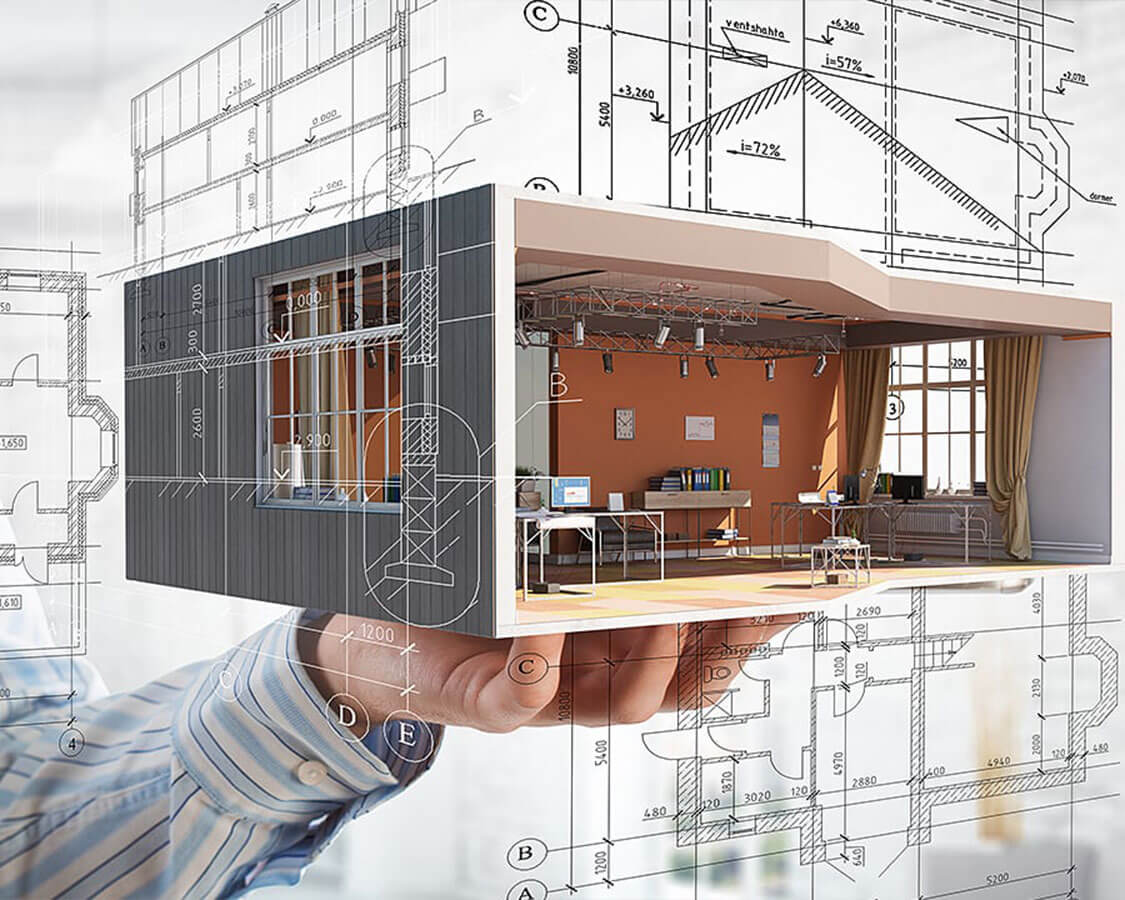 Frequently Asked Questions
Abbotsford
,
Abha
,
Abidjan
,
Abu Dhabi
,
Abuja
,
Accra
,
Addis Ababa
,
Adelaide
,
Africa
,
Ahmedabad
,
Ahvaz
,
Ajman
,
Al Ain
,
Al Jahra
,
Al Rayyan
,
Alabama
,
Alaska
,
Albania
,
Albany
,
Albury
,
Alexandria
,
Algeria
,
Algiers
,
Alice Springs
,
Baghdad
,
Bahamas
,
Bahia Blanca
,
Bahrain
,
Balikpapan
,
Ballarat
,
Bandar Lampung
,
Bandung
,
Bangkok
,
Bangladesh
,
Barbados
,
Bariloche
,
Barisal
,
Barrie
,
Basra
,
Batam
,
Bathurst
,
Beijing
,
Belarus
,
Belgium
,
Belize
,
Bendigo
,
Bengaluru
,
Benin
,
Benin City
,
Berlin
,
Bermuda
,
Cabo Verde
,
Cairns
,
Cairo
,
Calgary
,
California
,
Caloocan
,
Cambodia
,
Cambridge
,
Canada
,
Canberra
,
Cape Town
,
Cardiff
,
Caribbean Netherlands
,
Casablanca
,
Cayman Islands
,
Central African
,
Chad
,
Chandigarh
,
Changchun
,
Changsha
,
Changwon
,
Changzhou
,
Charleroi
,
Chengdu
,
Chennai
,
Chiang Mai
,
Chiba
,
Chile
,
Chillan
,
China
,
Daegu
,
Daejeon
,
Dakar
,
Dalian
,
Dammam
,
Dar es Salaam
,
Dargaville
,
Darwin
,
Davao
,
Delaware
,
Denmark
,
Devonport
,
Ecuador
,
Ede
,
Edinburgh
,
Edmonton
,
Egypt
,
El Alto
,
El Salvador
,
Falkland Islands
,
Faroe Islands
,
Federated States of Micronesia
,
Fiji
,
Finland
,
Florida
,
Formosa
,
Foshan
,
Gabon
,
Gaborone
,
Gambia
,
Gatineau
,
Geelong
,
George Town
,
Georgia
,
Georgia
,
Geraldton
,
Germany
,
Ghana
,
Ghana
,
Ghent
,
Gibraltar
,
Gisborne
,
Gladstone
,
Glasgow
,
Gold Coast
,
Goyang
,
Haikou
,
Haiti
,
Hakodate
,
Halifax
,
Hamad Town
,
Hamamatsu
,
Hamburg
,
Hamilton
,
Hamilton CA
,
Hangzhou
,
Harare
,
Harbin
,
Hastings
,
Iceland
,
Idaho
,
Illinois
,
Incheon
,
India
,
Indiana
,
Indonesia
,
Invercargill
,
Iowa
,
Jabalpur
,
Jaipur
,
Jamaica
,
Japan
,
Jeddah
,
Kagoshima
,
Kajang
,
Kalgoorlie
,
Kampala
,
Kanazawa
,
Kano
,
Kansas
,
Karaj
,
Karbala
,
Kawasaki
,
Kawerau
,
Kazakhstan
,
Kelowna
,
Kentucky
,
Kenya
,
Kermanshah
,
Khamis Mushait
,
Khartoum
,
Khobar
,
Kigali
,
Kikuyu
,
Kingston
,
Kingston CA
,
Kinshasa
,
Lagos
,
Laksam Upazila
,
Lanzhou
,
Laos
,
Lapu Lapu
,
Latvia
,
Launceston
,
Lausanne
,
Lebanon
,
Lesotho
,
Leuven
,
Levin
,
Liberia
,
Libreville
,
Libya
,
Luxembourg City
,
La Paz
,
La Plata
,
Macau
,
Macedonia
,
Mackay
,
Madagascar
,
Madurai
,
Maebashi
,
Maine
,
Maitland
,
Makassar
,
Malacca City
,
Malawi
,
Malaysia
,
Maldives
,
Mali
,
Malindi
,
Malta
,
Manado
,
Manama
,
Manchester
,
Mandurah
,
Manila
,
Maputo
,
Mar del Plata
,
Markham
,
Marseille
,
Marshall Islands
,
Martinique
,
Maryland
,
Mashhad
,
Massachusetts
,
Matsumoto
,
Matsuyama
,
Mauritania
,
Mauritius
,
Mayotte
,
Mbeya
,
Mecca
,
Medan
,
Medina
,
Melbourne
,
Nagasaki
,
Nagoya
,
Nairobi
,
Najaf
,
Najran
,
Nakuru
,
Namibia
,
Namur
,
Nanchang
,
Nanjing
,
Nanning
,
Nantes
,
Napier
,
Naples
,
Nara
,
Narayanganj
,
Nauru
,
Nebraska
,
Nelson
,
Nepal
,
Netherlands
,
Neuquen
,
Nevada
,
New Caledonia
,
Oakville
,
Oamaru
,
Ohio
,
Okayama
,
Oklahoma
,
Oman
,
Oregon
,
Paeroa
,
Palau
,
Palembang
,
Palestine
,
Palmerston North
,
Panama
,
Papua New Guinea
,
Paraguay
,
Paraparaumu
,
Paris
,
Pekanbaru
,
Pennsylvania
,
Perth
,
Peru
,
Petaling Jaya
,
Philippines
,
Pietermaritzburg
,
Qatar
,
Qatif
,
Qingdao
,
Qom
,
Rabat
,
Rajshahi
,
Rancagua
,
Ras al Khaimah
,
Regina
,
Reims
,
Rennes
,
Resistencia
,
Reunion
,
Rhode Island
,
Riffa
,
Sagamihara
,
Saguenay
,
Saint Lucia
,
Sakai
,
Salmiya
,
Salta
,
Samoa
,
San Juan
,
San Lorenzo
,
San Luis
,
San Marino
,
San Miguel de Tucuman
,
San Salvador de Jujuy
,
Sandakan
,
Santa Cruz de la Sierra
,
Santa Fe
,
Santa Rosa
,
Santiago
,
Santiago del Estero
,
Sanya
,
Sapporo
,
Saskatoon
,
Saudi Arabia
,
Seeb
,
Semarang
,
Sendai
,
Senegal
,
Seoul
,
Serbia
,
Seremban
,
Seychelles
,
Shah Alam
,
Shanghai
,
Sharjah
,
Shenyang
,
Tabriz
,
Tabuk
,
Taiwan
,
Taiyuan
,
Tajikistan
,
Takamatsu
,
Talca
,
Tamworth
,
Tandil
,
Tanzania
,
Tarija
,
Tasikmalaya
,
Tauranga
,
Tehran
,
Temuco
,
Tennessee
,
Texas
,
Thailand
,
Thames
,
Thiruvananthapuram
,
Thunder Bay
,
Tianjin
,
Tijuana
,
Timor Leste
,
Togo
,
UAE
,
Uganda
,
UK
,
Ukraine
,
Ulsan
,
United Arab Emirates
,
United Kingdom
,
United States of America
,
United States Virgin Islands
,
Valparaiso
,
Vancouver
,
Vanuatu
,
Venezuela
,
Venice
,
Vermont
,
Wagga Wagga
,
Waitakere City
,
Wakayama
,
Warrnambool
,
Washington
,
Wellington
,
Wenzhou
,
West Virginia
,
Western Sahara
,
Westport
,
Xiamen
,
Yantai
,
Yaounde
,
Yellowknife
,
Yemen
,
Zambia
,
Zhengzhou
,
Zhuhai
,