We are leading MEP consulting engineers providing high-standard MEP consultancy services to our esteemed clients.
As a leading MEP consulting firm, we provide comprehensive MEP BIM Services. We offer pragmatic CAD solutions by analyzing budgetary needs, facility demands, and current situations. Our mission is to create top-notch designs sensitive to consumer demands and outfitted with the newest technologies. In addition, our skilled staff offers turn-key services to maintain assets working profitably.
The need for MEP Consulting Engineers in the construction industry.
MEP stands for "mechanical, electrical, and plumbing" in the construction industry. Buildings are caverns without well-designed solutions from an MEP company like Silicon Valley. Engineers in mechanical, electrical, and Plumbing Shop Drawings Services transform a building's interior into comfortable interiors. In addition, the heating and cooling systems contribute to the overall comfort of a building's mechanical design.
MEP Design engineers work to maximize performance, cut costs, and provide long-term value for new and refurbishment projects. An MEP consulting firm examines and assesses specific building systems in the context of all projects. It enables you to design solutions that best complement the architecture of a balance.
Mechanical Engineering Services
Early in the project, our mechanical engineers work hard to comprehend the requirements and expectations of the clients. Then, we decide on a course of action that satisfies the demands while balancing the expenses of building, upkeep, and operations with energy efficiency and serviceability.
Electrical Engineering Services
We also know digital communications, data centers, and unique power needs. Therefore, we assist with early project design choices, including coordinating power and individual systems. In addition, our electrical experts provide engineering for emergency and power distribution systems.
Plumbing Engineering Services
Plumbing systems significantly impact the environment in which we live. Plumbing engineers and designers at Silicon Valley are knowledgeable about sustainable design for Plumbing Shop Drawings Services trends and implement solutions that assist the facility in conserving resources and protecting the environment by reducing consumption and recycling water, waste, and rainfall. In addition, our plumbing engineers provide sanitary, storm, domestic, water, and gas distribution designs.
MEP engineering services that our MEP consulting engineers provide most frequently: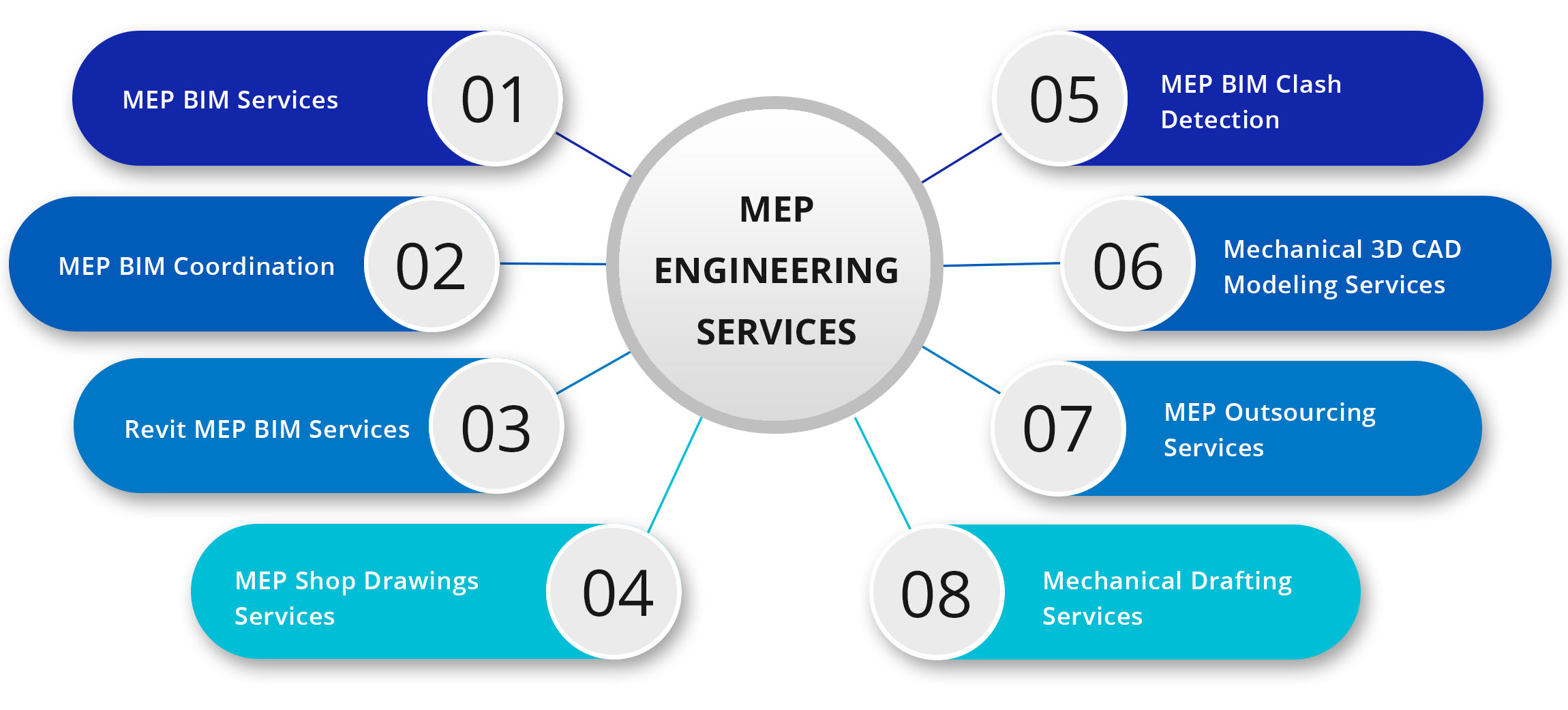 Silicon Valley's primary MEP engineering consultants provides optimal building system solutions.
Incorporating suitable and current technology into every project, we develop Heating, Ventilation, and Air Conditioning (HVAC), Electrical, and Plumbing systems adapted to every demand. Our HVAC Shop Drawings Services experts are skilled in the design of water and airside systems, from terminal equipment and control systems to central utility and distribution plant architecture. In addition, we employ user-friendly and energy-efficient lighting and control techniques.
Advantages of working with Silicon Valley.
In Silicon Valley, we are exceptional at complex technological tasks. Our comprehensive understanding of best practices covers a variety of markets. We have received several prizes and accolades for this expertise from professional groups and trade and business periodicals. As a leading MEP BIM Modeling design consultant, MEP design is our area of expertise. We are at the forefront of integrating technology while balancing performance and cost. The organizations mentioned above have recognized us with awards:
Numerous Commissioning Experiences

Our designs are motivated by the goal. We are qualified and are aware of ways to long-term maximize efficiency.

Collaboration in Design

Silicon Valley helps ongoing communication between design team members as your MEP project partner. We aim to comprehend the project's overarching vision and operational objectives. To maximize the owner's investment, our methodology focuses on technologies integrated with building design and function as planned.

Technology

We employ the most recent design software and hardware, including the most recent versions of Autodesk REVIT MEP BIM and Autodesk AutoCAD MEP. Using 3D modeling and BIM, we can instantly communicate information with every team member. It helps the building owner save time and money by preventing disputes during design and unforeseen circumstances during construction.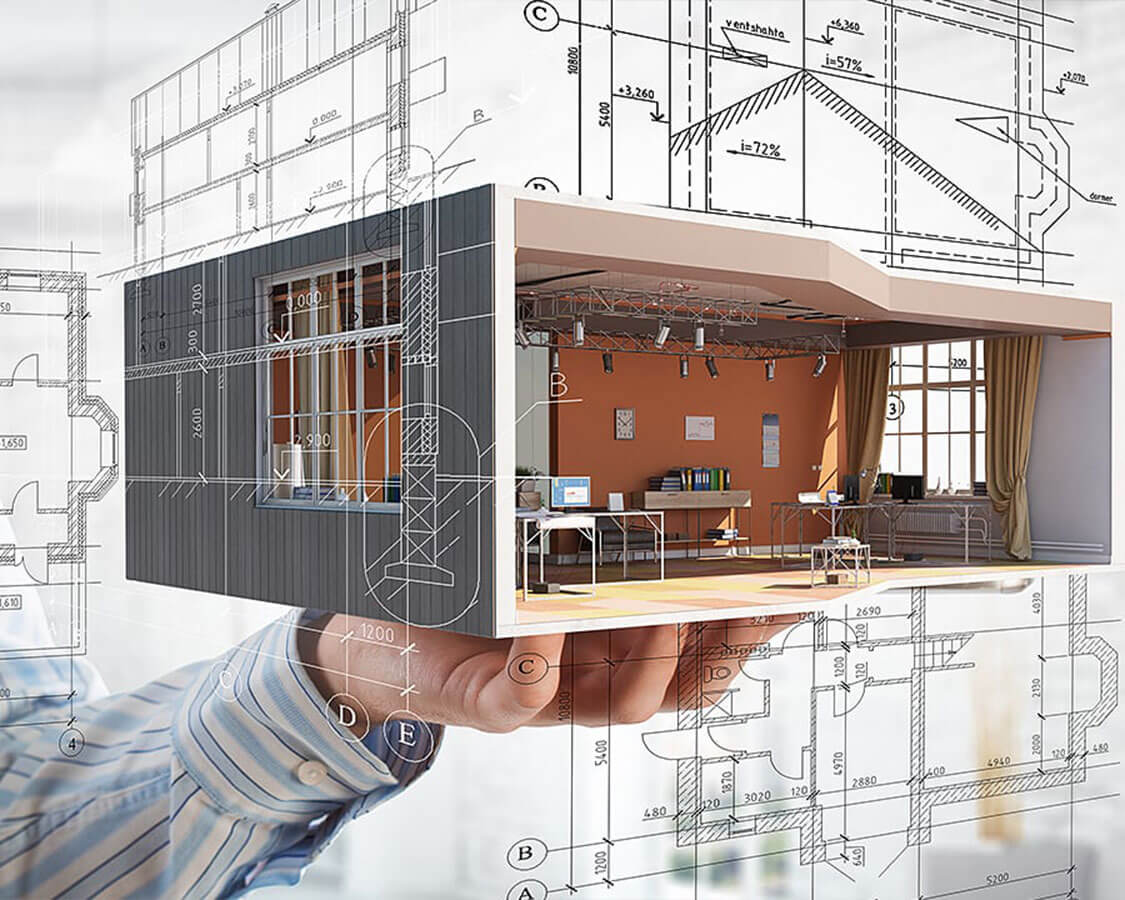 Do you have Designing issues? We can help you here!
If you're seeking a flexible MEP engineering firm to assist in making your idea a reality, we'd be happy to speak with you. We put all our efforts into developing sustainable designs since contemporary buildings need a lot of energy to operate efficiently. So, request a quote below, or arrange a call with our contractors.
Frequently Asked Questions
Abbotsford
,
Abha
,
Abidjan
,
Abu Dhabi
,
Abuja
,
Accra
,
Addis Ababa
,
Adelaide
,
Africa
,
Ahmedabad
,
Ahvaz
,
Ajman
,
Al Ain
,
Al Jahra
,
Al Rayyan
,
Alabama
,
Alaska
,
Albania
,
Albany
,
Albury
,
Alexandria
,
Algeria
,
Algiers
,
Alice Springs
,
Baghdad
,
Bahamas
,
Bahia Blanca
,
Bahrain
,
Balikpapan
,
Ballarat
,
Bandar Lampung
,
Bandung
,
Bangkok
,
Bangladesh
,
Barbados
,
Bariloche
,
Barisal
,
Barrie
,
Basra
,
Batam
,
Bathurst
,
Beijing
,
Belarus
,
Belgium
,
Belize
,
Bendigo
,
Bengaluru
,
Benin
,
Benin City
,
Berlin
,
Bermuda
,
Cabo Verde
,
Cairns
,
Cairo
,
Calgary
,
California
,
Caloocan
,
Cambodia
,
Cambridge
,
Canada
,
Canberra
,
Cape Town
,
Cardiff
,
Caribbean Netherlands
,
Casablanca
,
Cayman Islands
,
Central African
,
Chad
,
Chandigarh
,
Changchun
,
Changsha
,
Changwon
,
Changzhou
,
Charleroi
,
Chengdu
,
Chennai
,
Chiang Mai
,
Chiba
,
Chile
,
Chillan
,
China
,
Daegu
,
Daejeon
,
Dakar
,
Dalian
,
Dammam
,
Dar es Salaam
,
Dargaville
,
Darwin
,
Davao
,
Delaware
,
Denmark
,
Devonport
,
Ecuador
,
Ede
,
Edinburgh
,
Edmonton
,
Egypt
,
El Alto
,
El Salvador
,
Falkland Islands
,
Faroe Islands
,
Federated States of Micronesia
,
Fiji
,
Finland
,
Florida
,
Formosa
,
Foshan
,
Gabon
,
Gaborone
,
Gambia
,
Gatineau
,
Geelong
,
George Town
,
Georgia
,
Georgia
,
Geraldton
,
Germany
,
Ghana
,
Ghana
,
Ghent
,
Gibraltar
,
Gisborne
,
Gladstone
,
Glasgow
,
Gold Coast
,
Goyang
,
Haikou
,
Haiti
,
Hakodate
,
Halifax
,
Hamad Town
,
Hamamatsu
,
Hamburg
,
Hamilton
,
Hamilton CA
,
Hangzhou
,
Harare
,
Harbin
,
Hastings
,
Iceland
,
Idaho
,
Illinois
,
Incheon
,
India
,
Indiana
,
Indonesia
,
Invercargill
,
Iowa
,
Jabalpur
,
Jaipur
,
Jamaica
,
Japan
,
Jeddah
,
Kagoshima
,
Kajang
,
Kalgoorlie
,
Kampala
,
Kanazawa
,
Kano
,
Kansas
,
Karaj
,
Karbala
,
Kawasaki
,
Kawerau
,
Kazakhstan
,
Kelowna
,
Kentucky
,
Kenya
,
Kermanshah
,
Khamis Mushait
,
Khartoum
,
Khobar
,
Kigali
,
Kikuyu
,
Kingston
,
Kingston CA
,
Kinshasa
,
Lagos
,
Laksam Upazila
,
Lanzhou
,
Laos
,
Lapu Lapu
,
Latvia
,
Launceston
,
Lausanne
,
Lebanon
,
Lesotho
,
Leuven
,
Levin
,
Liberia
,
Libreville
,
Libya
,
Luxembourg City
,
La Paz
,
La Plata
,
Macau
,
Macedonia
,
Mackay
,
Madagascar
,
Madurai
,
Maebashi
,
Maine
,
Maitland
,
Makassar
,
Malacca City
,
Malawi
,
Malaysia
,
Maldives
,
Mali
,
Malindi
,
Malta
,
Manado
,
Manama
,
Manchester
,
Mandurah
,
Manila
,
Maputo
,
Mar del Plata
,
Markham
,
Marseille
,
Marshall Islands
,
Martinique
,
Maryland
,
Mashhad
,
Massachusetts
,
Matsumoto
,
Matsuyama
,
Mauritania
,
Mauritius
,
Mayotte
,
Mbeya
,
Mecca
,
Medan
,
Medina
,
Melbourne
,
Nagasaki
,
Nagoya
,
Nairobi
,
Najaf
,
Najran
,
Nakuru
,
Namibia
,
Namur
,
Nanchang
,
Nanjing
,
Nanning
,
Nantes
,
Napier
,
Naples
,
Nara
,
Narayanganj
,
Nauru
,
Nebraska
,
Nelson
,
Nepal
,
Netherlands
,
Neuquen
,
Nevada
,
New Caledonia
,
Oakville
,
Oamaru
,
Ohio
,
Okayama
,
Oklahoma
,
Oman
,
Oregon
,
Paeroa
,
Palau
,
Palembang
,
Palestine
,
Palmerston North
,
Panama
,
Papua New Guinea
,
Paraguay
,
Paraparaumu
,
Paris
,
Pekanbaru
,
Pennsylvania
,
Perth
,
Peru
,
Petaling Jaya
,
Philippines
,
Pietermaritzburg
,
Qatar
,
Qatif
,
Qingdao
,
Qom
,
Rabat
,
Rajshahi
,
Rancagua
,
Ras al Khaimah
,
Regina
,
Reims
,
Rennes
,
Resistencia
,
Reunion
,
Rhode Island
,
Riffa
,
Sagamihara
,
Saguenay
,
Saint Lucia
,
Sakai
,
Salmiya
,
Salta
,
Samoa
,
San Juan
,
San Lorenzo
,
San Luis
,
San Marino
,
San Miguel de Tucuman
,
San Salvador de Jujuy
,
Sandakan
,
Santa Cruz de la Sierra
,
Santa Fe
,
Santa Rosa
,
Santiago
,
Santiago del Estero
,
Sanya
,
Sapporo
,
Saskatoon
,
Saudi Arabia
,
Seeb
,
Semarang
,
Sendai
,
Senegal
,
Seoul
,
Serbia
,
Seremban
,
Seychelles
,
Shah Alam
,
Shanghai
,
Sharjah
,
Shenyang
,
Tabriz
,
Tabuk
,
Taiwan
,
Taiyuan
,
Tajikistan
,
Takamatsu
,
Talca
,
Tamworth
,
Tandil
,
Tanzania
,
Tarija
,
Tasikmalaya
,
Tauranga
,
Tehran
,
Temuco
,
Tennessee
,
Texas
,
Thailand
,
Thames
,
Thiruvananthapuram
,
Thunder Bay
,
Tianjin
,
Tijuana
,
Timor Leste
,
Togo
,
UAE
,
Uganda
,
UK
,
Ukraine
,
Ulsan
,
United Arab Emirates
,
United Kingdom
,
United States of America
,
United States Virgin Islands
,
Valparaiso
,
Vancouver
,
Vanuatu
,
Venezuela
,
Venice
,
Vermont
,
Wagga Wagga
,
Waitakere City
,
Wakayama
,
Warrnambool
,
Washington
,
Wellington
,
Wenzhou
,
West Virginia
,
Western Sahara
,
Westport
,
Xiamen
,
Yantai
,
Yaounde
,
Yellowknife
,
Yemen
,
Zambia
,
Zhengzhou
,
Zhuhai
,