The Purpose of MEP CAD Drawing Services and its components.
The MEP Shop Drawing services entail precise and affordable drawing services for MEP workshops. We adhere to client specifications and industry norms and deliver accurate, legal production drawings. Shop Drawings Services refers to illustrations illustrating the pre-built parts used in the mechanical, electrical, and plumbing fields.
MEP component installation is crucial to the construction process. We offer accurate, error-free CAD shop drawings based on HVAC Duct Shop Drawing Services tailored to contractors' needs. Our shop drawings show the actual placement of the buildings, machinery, and connections between systems to reduce and even eliminate field modifications. We offer comprehensive illustrations of our extensive field expertise working with the primary AEC industry. Furthermore, to ensure faults before the actual building, our MEP Shop Drawing Services are rigorously well-organized and strictly in cooperation. As a result, we observe that project collaboration advances swiftly, and we can deliver MEP drafting services promptly.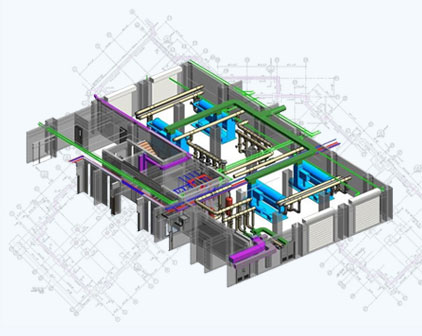 Importance of MEP Shop Drawing Services
As a dependable partner to the AEC sector, Silicon Valley provides its clients with MEP Shop Drawing services of the highest excellence and dependability.
In contrast to other documentation sets, the shop drawings for new buildings like Mechanical, Electrical, and Plumbing (MEP) systems offer the most specific information about these systems. For example, HVAC or mechanical components needing prefabrication include ducting, air-handling systems, and specialized pipe connections between equipment and building services. Instead of the design detail and layout drawings created by an architect or engineer, Shop Drawings Services determine the final dimensional correctness of manufactured building components. Shop drawings, therefore, act as an extra pair of eyes to spot errors before field installation.
Why are MEP Design And Drafting Services called the Foundation of Construction?
For residential, commercial, and industrial projects, Silicon Valley, experts in design, detailed, and drawing services, provides MEP Shop Drawings services. MEP CAD drawings, outlined to speed up a construction project, combine Architectural CAD Drafting, structural, and civil shop drawings. Electrical, mechanical, and sanitary building modules are produced, fabricated, installed, assembled, and maintained more easily using MEP shop drawings. Every building project needs it. Therefore, It is known as the foundation of construction. MEP engineers favor increasing the scope and expense of a building or remodeling project. Therefore, they evaluate and compute each building system in the context of the complete project.
Our MEP Drafting Services Deliverables
Mechanical Shop Drawing Services
Silicon Valley offers a wealth of knowledge and experience in producing, assembling, casting, machining, and sheet metal designing for manufacturers, engineers, fabricators, and consultants. These diagrams will demonstrate how ventilation systems connect to their heating and cooling units without affecting the building's other infrastructure.
Electrical Shop Drawing Services
We deliver electrical equipment design with precise measurements and layout information to ensure easy installation. For example, an MEP design sets an electrical section that shows the most efficient paths for supplying electricity to outlets and fixtures throughout the structure.
Plumbing Shop Drawing Services
Our 3D MEP coordination services assist in finding and resolving anomalies and conflicts between diverse mechanical systems. For example, plumbing drawings show pipes entering different components and route these pipes properly to avoid interfering with the building's HVAC and electrical systems. Dimensions, features, and manufacturing or installation instructions are also included in detailed information.
How is Silicon Valley marked as a beneficiary for rendering MEP Coordination Drawings?
Our drafters and coordinators pursue an organized approach to deliver flawless and valid shop drawings. As a result, every sketch we provide conforms to the required industry standards and our client's requisites.
We deliver encompassed illustrations and work according to the client's requirements while strictly working on industrial standards. In addition, we focus precise and close attention on every detail of every project.
To support efficient off-site fabrication and simple onsite installation of prefabricated components like HVAC Ducts, Plumbing, and Piping Shop Drawings derived from the MEP BIM 3D Model.
In addition to shop drawings, we also create Fabrication drawings for pipes and plumbing to facilitate effective off-site and onsite prefabrication and to give plumbers and pipe fitters the tools they need to handle challenging onsite installations.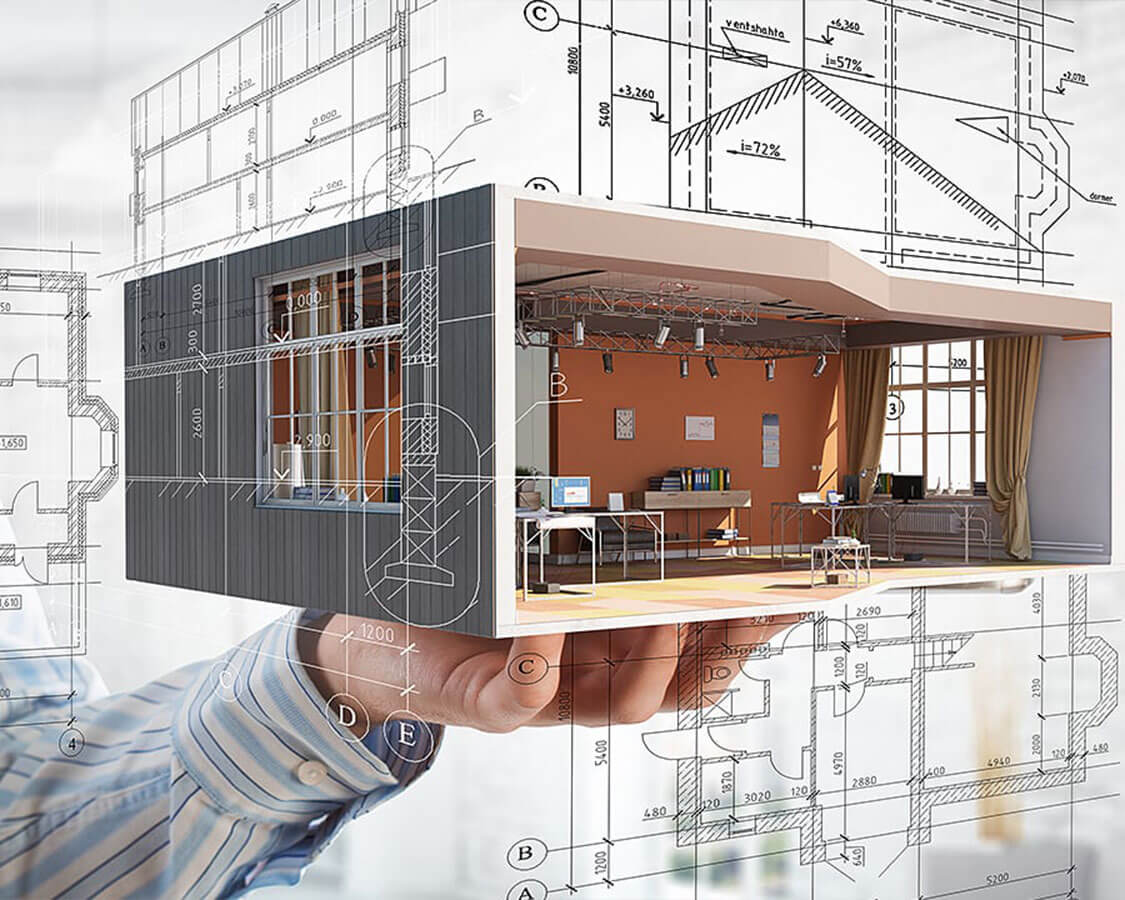 Receive thorough work in MEP design, drafting, Revit modelling, and Shop Drawing with us!
Give us a brief description of your project, and we'll contact you immediately with a 24-hour quotation service. Please reach us if you're interested in receiving a free quote for your MEP drawing requirements. We would be pleased to talk with you about any building project and offer our expert advice based on your needs. Your building project can benefit from our AutoCAD drafting technician's coordination, design, and planning.
Frequently Asked Questions
Abbotsford
,
Abha
,
Abidjan
,
Abu Dhabi
,
Abuja
,
Accra
,
Addis Ababa
,
Adelaide
,
Africa
,
Ahmedabad
,
Ahvaz
,
Ajman
,
Al Ain
,
Al Jahra
,
Al Rayyan
,
Alabama
,
Alaska
,
Albania
,
Albany
,
Albury
,
Alexandria
,
Algeria
,
Algiers
,
Alice Springs
,
Baghdad
,
Bahamas
,
Bahia Blanca
,
Bahrain
,
Balikpapan
,
Ballarat
,
Bandar Lampung
,
Bandung
,
Bangkok
,
Bangladesh
,
Barbados
,
Bariloche
,
Barisal
,
Barrie
,
Basra
,
Batam
,
Bathurst
,
Beijing
,
Belarus
,
Belgium
,
Belize
,
Bendigo
,
Bengaluru
,
Benin
,
Benin City
,
Berlin
,
Bermuda
,
Cabo Verde
,
Cairns
,
Cairo
,
Calgary
,
California
,
Caloocan
,
Cambodia
,
Cambridge
,
Canada
,
Canberra
,
Cape Town
,
Cardiff
,
Caribbean Netherlands
,
Casablanca
,
Cayman Islands
,
Central African
,
Chad
,
Chandigarh
,
Changchun
,
Changsha
,
Changwon
,
Changzhou
,
Charleroi
,
Chengdu
,
Chennai
,
Chiang Mai
,
Chiba
,
Chile
,
Chillan
,
China
,
Daegu
,
Daejeon
,
Dakar
,
Dalian
,
Dammam
,
Dar es Salaam
,
Dargaville
,
Darwin
,
Davao
,
Delaware
,
Denmark
,
Devonport
,
Ecuador
,
Ede
,
Edinburgh
,
Edmonton
,
Egypt
,
El Alto
,
El Salvador
,
Falkland Islands
,
Faroe Islands
,
Federated States of Micronesia
,
Fiji
,
Finland
,
Florida
,
Formosa
,
Foshan
,
Gabon
,
Gaborone
,
Gambia
,
Gatineau
,
Geelong
,
George Town
,
Georgia
,
Georgia
,
Geraldton
,
Germany
,
Ghana
,
Ghana
,
Ghent
,
Gibraltar
,
Gisborne
,
Gladstone
,
Glasgow
,
Gold Coast
,
Goyang
,
Haikou
,
Haiti
,
Hakodate
,
Halifax
,
Hamad Town
,
Hamamatsu
,
Hamburg
,
Hamilton
,
Hamilton CA
,
Hangzhou
,
Harare
,
Harbin
,
Hastings
,
Iceland
,
Idaho
,
Illinois
,
Incheon
,
India
,
Indiana
,
Indonesia
,
Invercargill
,
Iowa
,
Jabalpur
,
Jaipur
,
Jamaica
,
Japan
,
Jeddah
,
Kagoshima
,
Kajang
,
Kalgoorlie
,
Kampala
,
Kanazawa
,
Kano
,
Kansas
,
Karaj
,
Karbala
,
Kawasaki
,
Kawerau
,
Kazakhstan
,
Kelowna
,
Kentucky
,
Kenya
,
Kermanshah
,
Khamis Mushait
,
Khartoum
,
Khobar
,
Kigali
,
Kikuyu
,
Kingston
,
Kingston CA
,
Kinshasa
,
Lagos
,
Laksam Upazila
,
Lanzhou
,
Laos
,
Lapu Lapu
,
Latvia
,
Launceston
,
Lausanne
,
Lebanon
,
Lesotho
,
Leuven
,
Levin
,
Liberia
,
Libreville
,
Libya
,
Luxembourg City
,
La Paz
,
La Plata
,
Macau
,
Macedonia
,
Mackay
,
Madagascar
,
Madurai
,
Maebashi
,
Maine
,
Maitland
,
Makassar
,
Malacca City
,
Malawi
,
Malaysia
,
Maldives
,
Mali
,
Malindi
,
Malta
,
Manado
,
Manama
,
Manchester
,
Mandurah
,
Manila
,
Maputo
,
Mar del Plata
,
Markham
,
Marseille
,
Marshall Islands
,
Martinique
,
Maryland
,
Mashhad
,
Massachusetts
,
Matsumoto
,
Matsuyama
,
Mauritania
,
Mauritius
,
Mayotte
,
Mbeya
,
Mecca
,
Medan
,
Medina
,
Melbourne
,
Nagasaki
,
Nagoya
,
Nairobi
,
Najaf
,
Najran
,
Nakuru
,
Namibia
,
Namur
,
Nanchang
,
Nanjing
,
Nanning
,
Nantes
,
Napier
,
Naples
,
Nara
,
Narayanganj
,
Nauru
,
Nebraska
,
Nelson
,
Nepal
,
Netherlands
,
Neuquen
,
Nevada
,
New Caledonia
,
Oakville
,
Oamaru
,
Ohio
,
Okayama
,
Oklahoma
,
Oman
,
Oregon
,
Paeroa
,
Palau
,
Palembang
,
Palestine
,
Palmerston North
,
Panama
,
Papua New Guinea
,
Paraguay
,
Paraparaumu
,
Paris
,
Pekanbaru
,
Pennsylvania
,
Perth
,
Peru
,
Petaling Jaya
,
Philippines
,
Pietermaritzburg
,
Qatar
,
Qatif
,
Qingdao
,
Qom
,
Rabat
,
Rajshahi
,
Rancagua
,
Ras al Khaimah
,
Regina
,
Reims
,
Rennes
,
Resistencia
,
Reunion
,
Rhode Island
,
Riffa
,
Sagamihara
,
Saguenay
,
Saint Lucia
,
Sakai
,
Salmiya
,
Salta
,
Samoa
,
San Juan
,
San Lorenzo
,
San Luis
,
San Marino
,
San Miguel de Tucuman
,
San Salvador de Jujuy
,
Sandakan
,
Santa Cruz de la Sierra
,
Santa Fe
,
Santa Rosa
,
Santiago
,
Santiago del Estero
,
Sanya
,
Sapporo
,
Saskatoon
,
Saudi Arabia
,
Seeb
,
Semarang
,
Sendai
,
Senegal
,
Seoul
,
Serbia
,
Seremban
,
Seychelles
,
Shah Alam
,
Shanghai
,
Sharjah
,
Shenyang
,
Tabriz
,
Tabuk
,
Taiwan
,
Taiyuan
,
Tajikistan
,
Takamatsu
,
Talca
,
Tamworth
,
Tandil
,
Tanzania
,
Tarija
,
Tasikmalaya
,
Tauranga
,
Tehran
,
Temuco
,
Tennessee
,
Texas
,
Thailand
,
Thames
,
Thiruvananthapuram
,
Thunder Bay
,
Tianjin
,
Tijuana
,
Timor Leste
,
Togo
,
UAE
,
Uganda
,
UK
,
Ukraine
,
Ulsan
,
United Arab Emirates
,
United Kingdom
,
United States of America
,
United States Virgin Islands
,
Valparaiso
,
Vancouver
,
Vanuatu
,
Venezuela
,
Venice
,
Vermont
,
Wagga Wagga
,
Waitakere City
,
Wakayama
,
Warrnambool
,
Washington
,
Wellington
,
Wenzhou
,
West Virginia
,
Western Sahara
,
Westport
,
Xiamen
,
Yantai
,
Yaounde
,
Yellowknife
,
Yemen
,
Zambia
,
Zhengzhou
,
Zhuhai
,