Hire MEAN Stack Developer For High-Performing MEAN Solutions - MEAN Stack Developers India
Hire experienced and dedicated MEAN stack developers for custom MEAN stack development
Silicon Valley offers a pool of skilled IT professionals who excel in MEAN Stack web development. Hiring a Full MEAN stack developer from India allows you to avail comprehensive web development solutions catering to your needs. Silicon Valley offers top-notch for hire MEAN stack developer - India with a deep understanding of MongoDB, Express.js, Angular, and Node.js technologies. As a leading MEAN Stack development company, we have an in-house team of Full MEAN stack developers who can add value to your web application development. We offer affordable, reliable, and ultra-fast development experience with curated support for each client.
Projects at One-third of the Cost
Instant Communication with Developers
Supportive MEAN Stack Web Developers
Qualitative Work for Assigned Project
Hire Dedicated MEAN Stack Developers - Choose From Our Pricing Models
Full Time
Part Time
Hourly Basis
Full Time Dedicated Developers
8 Hours a day, 40 hours a week.
Total : 160 hours a month
2 Year Experienced: $ 1100.
3 year Experienced : $ 1350
4 year Experienced : $ 1500.
7 Year Experienced : $ 2000
Part Time Dedicated Developers
8 Hours a day, 20 hours a week.
Total : 80 hours a month
2 Year Experienced : $ 600
3 year Experienced : $ 700
4 year Experienced : $ 800
7 Year Experienced : $ 1100
Hire Developers on Hourly Basis
Any duration
Minimum 8 hours hiring.
2 Year Experienced : $ 10.
3 year Experienced : $ 11
4 year Experienced : $ 12.
7 Year Experienced : $ 15
Hire Full MEAN Stack Developer - Hire MEAN Stack Programmer India
Hire Dedicated MEAN Stack Developers team to Boost your Web and Mobile Application Development
Our hired MEAN Full Stack Developers team are well-versed in providing cutting-edge business keys on several technologies and frameworks. Our hired MEAN Stack Programmer has proficiency with front-end development in HTML, CSS, and JavaScript like AngularJS, ReactJS, JQuery etc. Our experience Hire MEANStack Developers are skilled in designing scalable, robust and secure Web Applications using different back-end coding and server-side scripting languages and databases per the client's requirements. Hire our MEAN Stack Developer Skills and add them to your team to strengthen the methodology and technology.
MongoDB Development
Hire our MongoDB coders as they have experience and know the proper use of MongoDB. They upgrade the Programming languages from time to time as the technologies get updated and give their best to the clients as per requirements.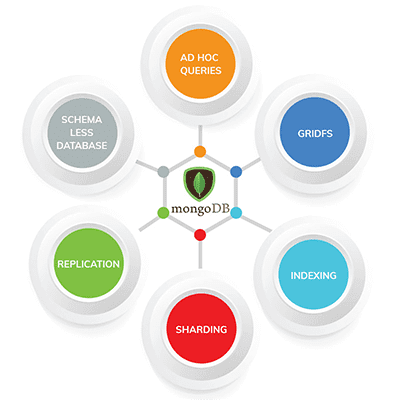 ExpressJS Development
Our group of ExpressJS Programmers provide a wide range of solutions for your high-performance, fast and flexible web application development. They did their best to meet all your requirements in the project without compromise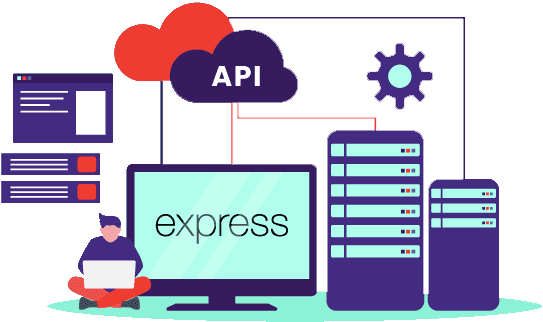 AngularJs Development
AngularJs Developers of our firm are highly well versed and have a great skill set for programming unique Web and Mobile Applications by exploring the most reliable technology services to fulfil your application development requirements.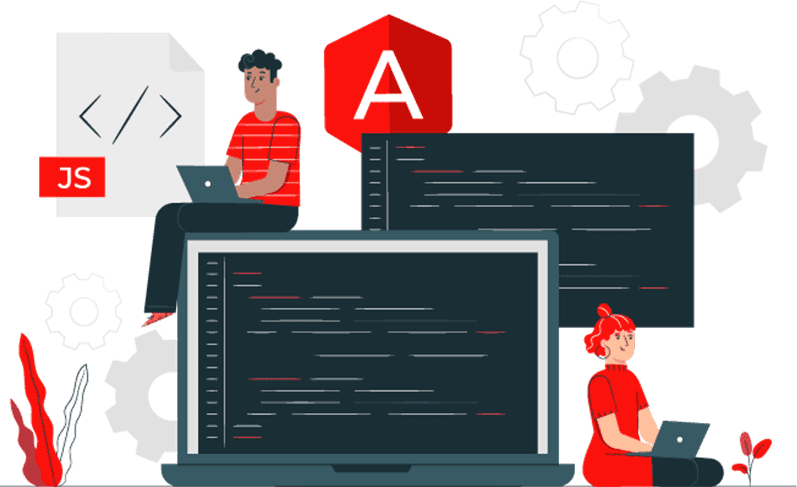 Node.js Development
Our NodeJs Developers have years of experience in the programming field and have complete technical knowledge. However, they have a zeal for creating something unique that compels them to try something novel and unconventional.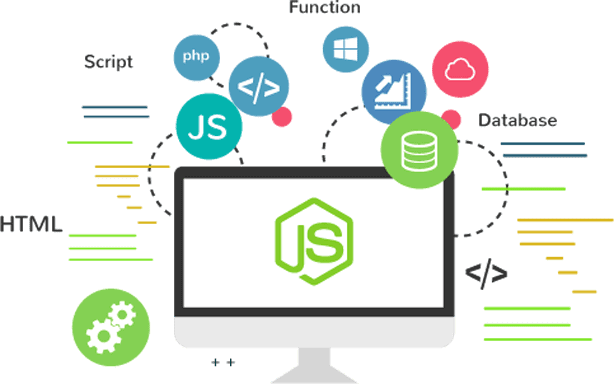 Hire MEAN Stack Coding Expert - MEAN Stack Coding Consultant
Hire MEAN Stack Coding Expert In Just a Couple Of Hours
A MEAN Stack coding professional brings a wealth of knowledge and expertise in utilizing the MEAN (MongoDB, Express.js, AngularJS, Node.js) technology stack. With their specialized skills, they can develop robust and scalable web applications that meet your specific requirements. You can expect efficient and effective development practices by hiring a MEAN Stack coding specialist. They are well-versed in all aspects of the stack, from frontend to backend development, ensuring seamless integration and optimal performance.
Whether you are starting from scratch or need assistance with an ongoing project, a MEAN Stack coding expert can provide valuable guidance and support. They can analyze complex problems, offer innovative solutions, and deliver high-quality code that meets industry standards.
Don't settle for anything less than excellence regarding your MEAN Stack development needs. Hire a dedicated professional who understands the intricacies of this technology stack and can deliver exceptional results. Contact us today to discuss how our team of skilled MEAN Stack coding experts can contribute to the success of your project.
Why Hire MEAN Stack Developer?
Silicon Valley's dedicated MEAN stack developers for hire, are knowledgeable and professional. Hire MEAN stack developer - India and complete your projects under a qualified MEAN Stack Development Programmer.
Quality Content
We have the best responsible, knowledgeable and experienced MEAN Stack Developers. They customize all your Web Development requirements with quality content and give their best by solving all your problems under one roof.
Timely Delivery of Projects
Silicon Valley - India, Developers are highly skilled and knowledgeable about the programmes for developing the best and most unique Web Development. Therefore, they complete the tasks and deliver the project to the client to meet their requirements.
Dedicated Team
Dedication towards work gives the best result. At Silicon Valley - India, we have Dedicated MEAN Stack Developers who complete the tasks on time as they have all the technical knowledge to meet the client's requirements.
Why Outsource MEAN Stack Programmer From India?
Hire MEAN Stack Designer From Silicon Valley - India at One-third of the Cost
Outsource MEAN Stack Developers from Silicon Valley - India, and get your Web Application designed uniquely that stands out different from others with a creative and extraordinary view. Our in-house expert team works according to the commitments given to their clients. They are also experts in Programming various MEAN Stack Development programmes like MongoDB, ExpressJS Development, AngularJS Development and NodeJs Development. Silicon Valley - India aims to create strong business associations and deliver gratifying project results without compromise. Thus, Hire MEAN Stack Developers Services India from Silicon Valley and hire MEAN stack web developers at affordable hourly rates.
Steps to Hire MEAN Stack Developer from Silicon Valley - India
Choose the best that fits well within your budget without compromising the Quality

We Offer Cost-Effective and Qualitative Services
When you are planning to Hire Developers, Silicon Valley is at your doorstep with end to end solutions for all your MEAN Stack Development and Customization requirements.
Hire Remote MEAN Stack Developers for Feature-rich Web and Software Development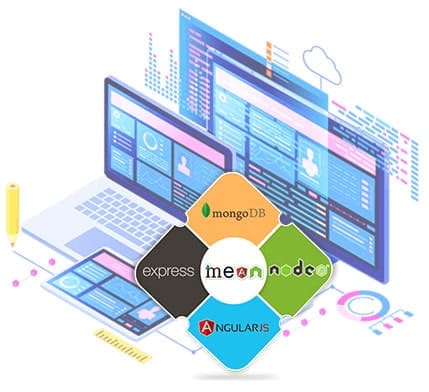 Need expert developers for web app and software development? Hire remote MEAN Stack developers for feature-rich solutions; with cutting-edge technologies like MongoDB, Express.js, Angular, and Node.js, Hired MEAN Stack developers from India can build efficient and scalable applications that meet your needs. Furthermore, by hiring remote MEAN Stack developers, you can avail yourself of cost-effective solutions without compromising quality. Contact us today to get started on your project.
Build Your Team
Frequently Asked Questions
Our Web Stack Development Verticals
We offer web development and web app development using various technologies. See our offerings below.