Hire PHP Developers to create Future-prepared Web Application
Be an element of the most utilized open-source scripting language to dynamize your web applications.
Hire PHP Developer from Silicon Valley - India, as it has 19+ years of experience as an IT Consultancy Firm. Hire PHP Programmers to develop reliable, scalable and robust websites and applications to make your website exceptional in the competitive market as they operate the latest technology and methodology. Hire a Dedicated PHP Developer with specialized mastery across PHP front-end, eCommerce solutions, and web applications combined with agile development methods has assisted us with conveying a type of service in the PHP area. In addition, our Hire PHP Development Team creates robust and rich-feature web applications by operating the latest technologies.
Advantages of the latest technology
Maintenance and Support
Engaging Web Application
Risk-free and Secure Development
Choose the Dedicated PHP Programmers Developers from our Hiring Models
Full Time
Part Time
Hourly Basis
Full Time Dedicated Developers
8 Hours a day, 40 hours a week.
Total : 160 hours a month
2 Year Experienced: $ 1100.
3 year Experienced : $ 1350
4 year Experienced : $ 1500.
7 Year Experienced : $ 2000
Part Time Dedicated Developers
8 Hours a day, 20 hours a week.
Total : 80 hours a month
2 Year Experienced : $ 600
3 year Experienced : $ 700
4 year Experienced : $ 800
7 Year Experienced : $ 1100
Hire Developers on Hourly Basis
Any duration
Minimum 8 hours hiring.
2 Year Experienced : $ 10.
3 year Experienced : $ 11
4 year Experienced : $ 12.
7 Year Experienced : $ 15
Hire Full Stack PHP Programmers from India
Hire our PHP Programmer to Craft World-Class Full Stack Web and Mobile Application
Hire Full Stack PHP Developers of our firm as they are skilled and experienced in developing applications evaluating hazards and alleviation, testing systems, and more to assist you with making excellent front-end and back-end web and portable applications. From new companies to enormous scope tech goliaths, Hire PHP Web Developers as they are proficient in creating the best web knowledge for all B2B, B2C, C2C, and all various industry standards with zero-deformity Full Stack MEAN Development services. In addition, Hire PHP Expert Services as they have rich experience and skills in creating cutting-edge and fully functional web applications by operating the latest technologies and methodologies with databases like MySQL, SQL Server, Post Gre SQL, MongoDB, etc. 
Hire PHP Programmers For Preferred Developments
A Perfect Stop to Find PHP Programmer for Hire India
PHP Application Development
Hire Full Time PHP Developer to build a robust, responsive, fully functional, secure website and application per your business requirements. After understanding your necessities, they will make custom websites and applications by operating their skill and experience in PHP and the social data set database framework MySQL.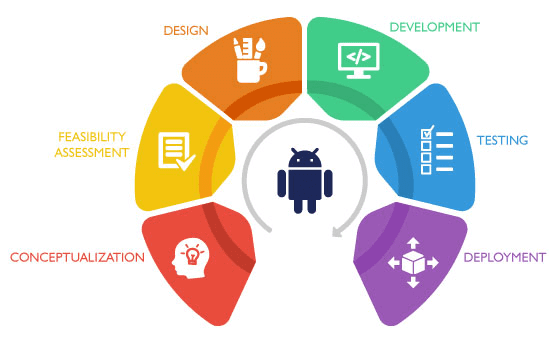 PHP eCommerce Development
PHP and its systems privilege our programmers to make dynamic and secure web stores for eCommerce businesses. With the mastery recorded as hard copy PHP codes, Hire Offshore PHP Developer to make effective and scalable internet-based stores that can deal with an inflow of clients at top seasons with the ideal security.
Hire PHP Programmers for the Best Services
Hire PHP Programmers to Build Feature-Rich Web Apps
PHP Product Solutions
Hire PHP Development Agency programmers to create PHP-based reliable, secure and robust programming products, for example, online interfaces, inserted frameworks, cloud-based items, and so on, for worldwide businesses across different industry verticals.
PHP-Based Social Networking Websites
Social networking websites need scalable, responsive and robust back-end development offered by our PHP Programmers. You can make an application that can take a heap of your developing traffic flawlessly and deliver a continuous connection to its clients.
Web Portal Development
Each business needs a web portal to deal with its business activities through the web. Our programmers make tailor-made online interfaces that permit the enterprise to offer their clients distinctive, scrambled, and profoundly secure portals.
Outsource PHP Programmers in India for Cutting-Edge PHP Development Solutions
Outsource Dedicated PHP Development Team from Silicon Valley is Just a Mouse Click Away
Outsource Best PHP Developers from Silicon Valley - India as we have talented PHP Programmers who function on your project and make emphatic, scalable and engaging website solutions for your developing business. We have a team of programmers who can work in all central Frameworks like PHP MVC Framework, Laravel PHP Framework, Yii Framework, PHP Code-Igniter Framework and Cake PHP Development. Our professional PHP Programmers deliver the next-generation solutions to your Web Application Development company at an affordable cost. Our experienced and qualified PHP Programmers with excellent talent sets create the most satisfactory Cloud-based Mobile and Web Applications for your Business Development. Hire our proficient PHP programmers to build highly responsive web applications and work and deliver according to your requirement. But if you hire a Freelance PHP Programmer, they may not provide secure and accurate solutions as they have many tasks to perform.
Steps to Hire PHP Programmers from Silicon Valley - India 
Choose the best that fits well within your budget without compromising the Quality 

We Offer Cost-Effective and Qualitative Services
When you are planning to Hire Developers, Silicon Valley is at your doorstep with end-to-end solutions for all your PHP Development and Customization requirements.
Frequently Asked Questions
Cairns
,
Cali
,
Cambridge
,
Campinas
,
Canberra
,
Cape Town
,
Caracas
,
caribbean
,
Cartagena
,
Chandigarh
,
Chennai
,
Chile
,
China
,
Christiania
,
Ciudad Guayana
,
Ciudad Juarez
,
Cochin
,
Cologne
,
Colombia
,
Copenhagen
,
Cordoba
,
Costa Rica
,
Cotedazur
,
Cuba
,
Curitiba
,
Cyprus
,
Dammam
,
Darwin
,
Delhi
,
Denmark
,
Dom Republic
,
Dortmund
,
Dubai
,
Dublin
,
Duisburg
,
Duque de Caxias
,
Durban
,
Ecatepec
,
Ecuador
,
Edinburgh
,
Egypt
,
El Salvador
,
Essen
,
Estonia
,
Ethiopia
,
Fiji
,
Finland
,
Florence
,
Fortaleza
,
France
,
Frankfurt
,
Gaza Strip
,
Gdansk
,
Genoa
,
Germany
,
Ghana
,
Glasgow
,
Goiania
,
Gold Coast
,
Gothenburg
,
Greece
,
Guadalajara
,
Guarulhos
,
Guatemala
,
Guayaquil
,
Hamburg
,
Hannover
,
Hordaland
,
Hungary
,
Hyderabad
,
Ipoh
,
Iran
,
Iraq
,
Ireland
,
Israel
,
Italy
,
Japan
,
Jeddah
,
Jerusalem
,
Johannesburg
,
Johor Bahru
,
Jordan
,
Kazakhstan
,
Kenya
,
Kolkata
,
Krakow
,
Kristiania
,
Kuala Lumpur
,
Kuwait
,
La Plata
,
Lagos
,
Latin America
,
Latvia
,
Lebanon
,
Leeds
,
Leipzig
,
Leon
,
Libya
,
Lima
,
Lisbon
,
Lithuania
,
Liverpool
,
Logan City
,
London
,
Lyon
,
Maceio
,
Madrid
,
Malaga
,
Malaysia
,
Manaus
,
Manchester
,
Maracaibo
,
Marseille
,
Mecca
,
Medellin
,
Medina
,
Melbourne
,
Mendoza
,
Mexico City
,
Milan
,
Monterrey
,
Montevideo
,
Morocco
,
Mumbai
,
Munich
,
Murcia
,
Muscat
,
Nairobi
,
Naples
,
Natal
,
Netherlands
,
New South Wales
,
Newcastle
,
Nicaragua
,
Nigeria
,
Norway
,
Nova Iguacu
,
Nuremberg
,
Oman
,
Oslo
,
Oxford
,
Palermo
,
Palma
,
Panama
,
Paris
,
Perth
,
Peru
,
Philippines
,
Poland
,
Porto Alegre
,
Portugal
,
Prague
,
pretoria
,
Puebla
,
Puerto Rico
,
Pune
,
Qatar
,
Queensland
,
Quito
,
Recife
,
Riga
,
Rio de Janeiro
,
Riyadh
,
Romania
,
Rome
,
Rosario
,
Rotterdam
,
Salvador
,
Santa Cruz
,
Santiago
,
Sao Goncalo
,
Sao Luis
,
Sao Paulo
,
Saudi Arabia
,
Sevilla
,
Shanghai
,
Sheffiel
,
Shenzhen
,
Singapore
,
Sofia
,
South Africa
,
South Australia
,
Spain
,
Stockholm
,
Sweeden
,
Switzerland
,
Sydney
,
Taiwan
,
Tasmania
,
Tel Aviv
,
Tel Aviv Yafo
,
The Hague
,
Tijuana
,
Tokyo
,
Toulouse
,
Tucuman
,
Tunisia
,
Turin
,
Turkey
,
UAE
,
United Arab Emirate
,
United Kingdom
,
United States
,
Uruguay
,
Us Virgin Islands
,
Valencia
,
Venezuela
,
Venice
,
Victoria
,
Vienna
,
Vietnam
,
Vilnius
,
Warsaw
,
West Bank
,
Western Australia
,
Wollongong
,
Wroclaw
,
Zapopan
,
Zaragoza
,
Hong Kong
,
Iceland
,
Long Island
,
Madagascan
,
Massachusetts
,
Mexico
,
Moscow
,
New Delhi
,
New Hampshire
,
North Korea
,
Nottingham
,
Oklahoma
,
Ontario
,