Hire The Best iPhone Application Developer From India
Hire iOS Application Developer in India within 1 Hour
Hire iPhone App Programmer from Silicon Valley to satisfy your expectations for the unique iOS/iPhone App Development services from gaming to business, healthcare to entertainment and travel to lifestyle to give you a great platform and hit the market. Hire iPhone app development company proficient at designing the aesthetic, modern and spectacular UI with great look-touch-feel attributes, making the devices user-friendly, productive and facile.
Latest Technology
Passionate and Experienced Workforce
Budget-Friendly Cost
Flexible Hiring Models
Hire iPhone App Developer From India - Choose from our Hiring Models
Full Time
Part Time
Hourly Basis
Full Time Dedicated Developers
8 Hours a day, 40 hours a week.
Total : 160 hours a month
2 Year Experienced: $ 1100.
3 year Experienced : $ 1350
4 year Experienced : $ 1500.
7 Year Experienced : $ 2000
Part Time Dedicated Developers
8 Hours a day, 20 hours a week.
Total : 80 hours a month
2 Year Experienced : $ 600
3 year Experienced : $ 700
4 year Experienced : $ 800
7 Year Experienced : $ 1100
Hire Developers on Hourly Basis
Any duration
Minimum 8 hours hiring.
2 Year Experienced : $ 10.
3 year Experienced : $ 11
4 year Experienced : $ 12.
7 Year Experienced : $ 15
Hire iOS App Development Company
Hire iOS App Programmers to build highly two-way iPhone Applications
Our full stack app development team helps you develop and deploy iOS apps. Dedicated programmers have skills and knowledge of iOS Applications. Our iPhone App Developers are proficient in front-end scripting languages like HTML, CSS and JavaScript like AngularJS, ReactJS, JQuery etc. Programmers have experience and knowledge of databases and can distinguish between systemic and non-systemic databases. Hire Dedicated iPhone App Developer who is an expert in developing iPhone App Development by operating back-end Coding, database and Server-side Scripting language.
iPhone Development using Cross-Platform 
Hiring our iPhone programmers is beneficial for your iOS App Development. Our Programmers are professional in leveraging your satisfactory results as they know the proper cross-platform usage for your iPhone Application Development.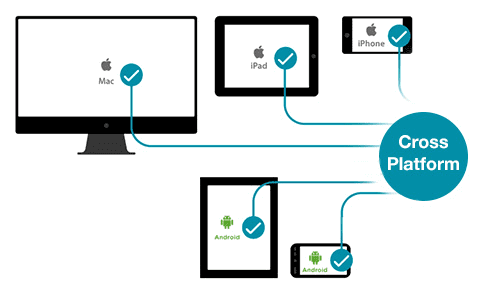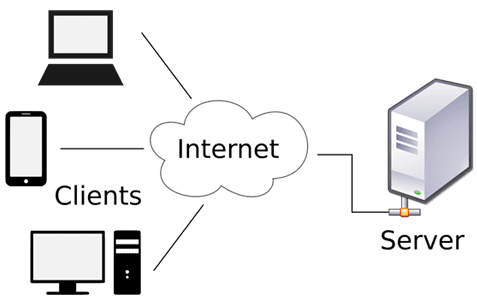 Client-Server App Development for iOS
Our Developers built the best client-server App to design a UI for an iPhone or an iPad that provides the users coherent, concise, explicit and lucid employment of the applications for a subtle and intriguing design.
Hire an iOS Developer from Silicon Valley - India
Silicon Valley Here to Serve the best Solutions for iPhone App Development.
Testing And Deployment
Our Coders test the programmes before handing them to the client. Developers test the iPhone/iOS Application on a simulator and various devices having different configurations and screen sizes so that the clients do not face any problems afterwards.
Service Support
At Silicon Valley - India, we have undertaken plenty of iPhone App Development projects and supported our clients during and even after the completion of the project. We ensure a memorable journey with us of the project from the beginning to the end.
Custom iPhone App Development
Our iPhone application designers utilize a reasonable programming language to construct versatile applications with highlights custom-fitted to your business needs. As a result, we have created adequate iOS applications with the best solutions.
Why Choose Silicon Valley To Outsource Your iPhone App Development Needs?
Outsource Dedicated iPhone Developers from Silicon Valley - India
Silicon Valley offers iPhone app development outsourcing from India at affordable prices and quick delivery times. Select developers from the array of iPhone App Developers in India as we have dedicated iPhone App Programmers. Once the task is allowed to designers, they work as per your business requirements and complete them on time with satisfactory results. The iPhone App Developers can assist you with the best iPhone App Development programmes. Hire iOS App Designer who has years of experience designing and framing themes, icons, games, authoring or anything you want.
Steps to Hire iPhone Developers from Silicon Valley - India
Choose the best that fits well within your budget without compromising the Quality

We Offer Cost-Effective and Qualitative Services
When you are planning to Hire Developers, Silicon Valley is at your doorstep with end to end solutions for all your iPhone Development and Customization requirements.
Work With Our Developers For Custom iOS App Development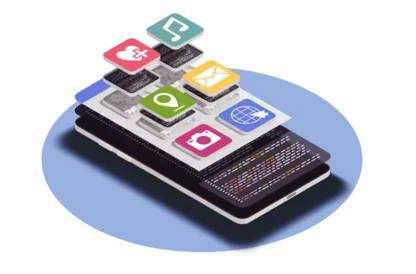 Custom iOS app development requires expertise and experience, so hiring a dedicated iOS app development company is essential. At our company, we create curated iOS apps that are tailored to your specific needs. Our developers work with you to understand your requirements and create a comprehensive plan for your iOS app. We ensure that your app is visually appealing, user-friendly, and functional. Once your app is developed, we ensure a smooth handover and deployment process. Our team conducts rigorous testing to ensure your app is bug-free and runs smoothly. We also provide ongoing support and maintenance. Hiring our iOS app developers ensures that your app meets the needs of your target audience and exceeds your expectations. Take your business to the next level by hiring our experts today.
Build Your Team
Frequently Asked Questions
Cairns
,
Cali
,
Cambridge
,
Campinas
,
Canberra
,
Cape Town
,
Caracas
,
caribbean
,
Cartagena
,
Chandigarh
,
Chennai
,
Chile
,
China
,
Christiania
,
Ciudad Guayana
,
Ciudad Juarez
,
Cochin
,
Cologne
,
Colombia
,
Copenhagen
,
Cordoba
,
Costa Rica
,
Cotedazur
,
Cuba
,
Curitiba
,
Cyprus
,
Dammam
,
Darwin
,
Delhi
,
Denmark
,
Dom Republic
,
Dortmund
,
Dubai
,
Dublin
,
Duisburg
,
Duque de Caxias
,
Durban
,
Ecatepec
,
Ecuador
,
Edinburgh
,
Egypt
,
El Salvador
,
Essen
,
Estonia
,
Ethiopia
,
Fiji
,
Finland
,
Florence
,
Fortaleza
,
France
,
Frankfurt
,
Gaza Strip
,
Gdansk
,
Genoa
,
Germany
,
Ghana
,
Glasgow
,
Goiania
,
Gold Coast
,
Gothenburg
,
Greece
,
Guadalajara
,
Guarulhos
,
Guatemala
,
Guayaquil
,
Hamburg
,
Hannover
,
Hordaland
,
Hungary
,
Hyderabad
,
Ipoh
,
Iran
,
Iraq
,
Ireland
,
Israel
,
Italy
,
Japan
,
Jeddah
,
Jerusalem
,
Johannesburg
,
Johor Bahru
,
Jordan
,
Kazakhstan
,
Kenya
,
Kolkata
,
Krakow
,
Kristiania
,
Kuala Lumpur
,
Kuwait
,
La Plata
,
Lagos
,
Latin America
,
Latvia
,
Lebanon
,
Leeds
,
Leipzig
,
Leon
,
Libya
,
Lima
,
Lisbon
,
Lithuania
,
Liverpool
,
Logan City
,
London
,
Lyon
,
Maceio
,
Madrid
,
Malaga
,
Malaysia
,
Manaus
,
Manchester
,
Maracaibo
,
Marseille
,
Mecca
,
Medellin
,
Medina
,
Melbourne
,
Mendoza
,
Mexico City
,
Milan
,
Monterrey
,
Montevideo
,
Morocco
,
Mumbai
,
Munich
,
Murcia
,
Muscat
,
Nairobi
,
Naples
,
Natal
,
Netherlands
,
New South Wales
,
Newcastle
,
Nicaragua
,
Nigeria
,
Norway
,
Nova Iguacu
,
Nuremberg
,
Oman
,
Oslo
,
Oxford
,
Palermo
,
Palma
,
Panama
,
Paris
,
Perth
,
Peru
,
Philippines
,
Poland
,
Porto Alegre
,
Portugal
,
Prague
,
pretoria
,
Puebla
,
Puerto Rico
,
Pune
,
Qatar
,
Queensland
,
Quito
,
Recife
,
Riga
,
Rio de Janeiro
,
Riyadh
,
Romania
,
Rome
,
Rosario
,
Rotterdam
,
Salvador
,
Santa Cruz
,
Santiago
,
Sao Goncalo
,
Sao Luis
,
Sao Paulo
,
Saudi Arabia
,
Sevilla
,
Shanghai
,
Sheffiel
,
Shenzhen
,
Singapore
,
Sofia
,
South Africa
,
South Australia
,
Spain
,
Stockholm
,
Sweeden
,
Switzerland
,
Sydney
,
Taiwan
,
Tasmania
,
Tel Aviv
,
Tel Aviv Yafo
,
The Hague
,
Tijuana
,
Tokyo
,
Toulouse
,
Tucuman
,
Tunisia
,
Turin
,
Turkey
,
UAE
,
United Arab Emirate
,
United Kingdom
,
United States
,
Uruguay
,
Us Virgin Islands
,
Valencia
,
Venezuela
,
Venice
,
Victoria
,
Vienna
,
Vietnam
,
Vilnius
,
Warsaw
,
West Bank
,
Western Australia
,
Wollongong
,
Wroclaw
,
Zapopan
,
Zaragoza
,
Hong Kong
,
Iceland
,
Long Island
,
Madagascan
,
Massachusetts
,
Mexico
,
Moscow
,
New Delhi
,
New Hampshire
,
North Korea
,
Nottingham
,
Oklahoma
,
Ontario
,