Powering your Outsourcing Architectural Services vision with Outsource Architectural Drafting excellence
Outsource Revit Modeling Services Made Easy with Outsourcing.
Outsourcing Architectural Drafting Services has become a popular trend in the industry, as it offers a wide range of benefits. Architectural Engineering Services plays a crucial role in the creation of safe, sustainable, and functional buildings. Thus, Outsourcing Architectural Engineering Services is widely important in the AEC industry. Stakeholders can focus on their core work By Outsourcing Architectural Services to the expert firm.
Silicon Valley, As an Architectural Engineering Services Provider, understands the importance of delivering high-quality solutions that meet our client's needs. We are a team of skilled engineers and designers committed to delivering comprehensive Architectural Engineering Services that cover every aspect of the design and construction process.
Our strength lies in offering personalized solutions that are designed to address the specific requirements of every client, reflecting our commitment to excellence. Our team works closely with clients throughout the entire project lifecycle, from initial concept development to final construction, to ensure that their goals and objectives are met. By Outsourcing Architectural Drafting And Detailing Services and Outsource Revit Modeling Services to us, our clients can benefit from our specialized expertise and resources, While also reducing costs and improving efficiency.
At Silicon Valley, we offer comprehensive outsourcing solutions for Architectural Engineering Services, including Outsourcing Architectural Drafting Services and Architecture Shop Drawing Outsourcing Services. We have a team of proficient experts who work with precision on every project we undertake.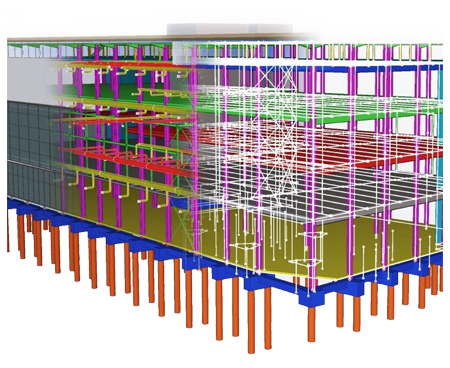 Our Architectural 3D Modeling Services include 2D and 3D drafting, 3D modeling, BIM services, architectural visualization, and more. We use the latest software and technology, such as CAD Software, BIM Software, Autodesk Revit, and Navisworks to ensure accurate and high-quality results, and we adhere to strict quality assurance measures to ensure the satisfaction of our clients. No matter the size of your project, we have outsourcing services to support your goals, be it a small-scale or large-scale development.
Benefits Of Outsourcing Architectural Services
Design with confidence when you outsource with us.
Outsourcing has become a standard procedure for businesses To enhance efficiency and minimize expenses. For Outsourcing Architectural Services Firms, Outsourcing can be especially beneficial, providing access to specialized talent and resources that can improve project outcomes and enhance business performance. Some benefits are as below mentioned.
Cost Savings - Outsource Architectural Drafting Services can help businesses save costs by avoiding the need to invest in expensive software, hardware, and infrastructure. Outsourcing can also help businesses reduce labor costs by accessing skilled talent in countries with lower labor costs.
Access to Skilled Talent - By Outsource Revit Modeling Services businesses gain access to a broader talent pool of skilled professionals with specialized knowledge and expertise. This can lead to higher-quality work and better project outcomes.
Focus on Core Business Operations - Cad Drafting Outsourcing Services allows businesses to focus on their core competencies and key business operations. As a result, businesses can potentially enhance their efficiency and productivity, leading to improved overall performance.
Increased Flexibility and Scalability - Outsource Architectural Drafting Services allow businesses to quickly and easily scale their operations up or down as needed, without the need for major investments in infrastructure or labor.
Faster Turnaround Times - Outsourcing Architectural Services Services to specialized providers can lead to faster turnaround times and more efficient project completion, as the providers can leverage their expertise and experience to complete projects more quickly and efficiently.
Overall, Architectural Engineering Services can help you to save costs, access specialized talent, increase flexibility, and improve project outcomes.
How do we work and what do we offer as an Architectural Cad Drafting Outsourcing Services provider?
Expertise You Can Trust: Outsource Your Outsource Architectural Drafting to Our Team
As an Architectural Engineering Service Provider, our company provides a comprehensive range of services that includes:
Site Analysis
Our team provides site analysis services to evaluate the feasibility of a project. We work with our clients to identify potential challenges and provide solutions to ensure that the project is a success.
Design Consultation
We work closely with our clients to understand their design goals and objectives and provide creative design solutions that meet their specific needs. We offer advice on materials, finishes, and construction methods to ensure that the final design is both functional and aesthetically pleasing.
Architectural Design
We offer Architectural Design Services that encompass all aspects of the design process, from concept development to final design. Our experienced architects produce detailed 2D and 3D Drawings that meet the needs of our clients.
Project Management
We provide project management services to ensure that our client's projects are delivered on time and within budget. Our project managers oversee contractors and sub-contractors, schedule work, and handle budgets to guarantee that each project runs seamlessly from start to end.
Construction Documents
We provide comprehensive construction document services, including detailed Architectural Drawings and specifications, to obtain building permits and guide the construction process.
BIM Services
Our company offers Building Information Modeling (BIM) services that allow clients to visualize and analyze a project in a virtual environment. Our BIM Services include the creation of 3D models, clash detection, and coordination with MEP and structural engineering services to ensure seamless integration.
Landscape Design
Our Landscape Design Services complement our Architectural Design Services to ensure the integration of the building with the surrounding environment. We work with our clients to create a cohesive design that enhances the overall aesthetic of the project.
Interior Design
Our Interior Design Services enhance our Architectural Design Services to ensure a cohesive design aesthetic throughout the project. Our team works closely with our clients to select furnishings, finishes, and lighting that reflect their design style and meet their functional requirements.
At Silicon Valley, we pride ourselves on providing high-quality Architectural Services that meet our client's unique needs. Our team of experienced architects and designers works accurately to ensure that every project is delivered on time, within budget, and to the highest standard of quality.
Specialised Architectural Drafting and Detailing Services.
As a provider of Architectural Engineering Services, we offer a range of services to meet all the unique needs and requirements of our clients. Our skilled team has gained knowledge and expertise by completing numerous architectural and various CAD/BIM projects. We offer the below-mentioned Architectural Services and their various range.
Construction Outsourcing Architectural Drawings
Outsourcing Spool Architectural Drawings
Outsourcing Prefabricated Architectural Drawings
Outsourcing Module Architecture Drawings
Architectural Coordination Outsourcing Service
Architecture Shop Drawing Outsourcing Services
Outsourcing Architectural Rendering Services
Outsourcing Architectural BIM Services
Outsourcing Architectural CAD Services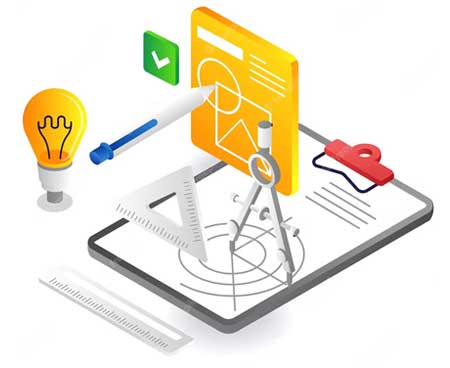 Our Technical Expertise
At Silicon Valley, we specialize in providing top-notch Architectural Engineering Services to clients. Our team of skilled and experienced CAD Engineers utilizes the latest software and tools to provide accurate and efficient solutions to our clients. Below is a range of advanced Architectural Engineering services we provide:
3D Architectural Animation Services
3D Modeling
3D Rendering Services
Architectural Detailing
Building Information Modeling (BIM)
CAD Drafting
Drawing set for Building Permits
Floor plans for Property Marketing
Landscape Design & Drafting Services
Paper to CAD Conversion Services
Photorealistic Rendering
Retail Space Planning & Design
Virtual Renovation
We offer a comprehensive range of CAD Engineering Services, including 2D Drafting, 3D Modeling, BIM Modeling, and more. With our technical expertise, attention to detail, and commitment to delivering quality results, we can help you turn your design ideas into reality.
Why Choose Us?
Silicon Valley is an established Architectural Engineering Service Provider. We specialize in CAD/BIM Services for all trade projects and are experts in all services that we offer. Our dedicated team works precisely on every project we undertake and utilize software such as Tekla Structure, Archicad, and Revit. Silicon Valley is there for you to complete all your project needs and requirements for your construction projects.
Expert team of Engineers, Architects, Designers, and Detailers.
Skilled enough to work efficiently on every project
Cost-effective solutions
Improve project efficiency
Adherence to modern software and tools
Customized services as per the project requirement
Quality assured outcomes
On-time project delivery
Choosing us for Outsourcing Architectural Engineering Services will benefit your project in several ways. You can rely on us while focusing on your core business, assuring you will get an accurate and high-quality outcome for your project.
Frequently Asked Questions
We hope these faqs have helped you with your queries regarding our Outsourcing Architectural Engineering Services. For additional support, please don't hesitate to contact us through our website. Our team is there for you to consult you for your projects.
Abbotsford
,
Abha
,
Abidjan
,
Abu Dhabi
,
Abuja
,
Accra
,
Addis Ababa
,
Adelaide
,
Africa
,
Ahmedabad
,
Ahvaz
,
Ajman
,
Al Ain
,
Al Jahra
,
Al Rayyan
,
Alabama
,
Alaska
,
Albania
,
Albany
,
Albury
,
Alexandria
,
Algeria
,
Algiers
,
Alice Springs
,
Baghdad
,
Bahamas
,
Bahia Blanca
,
Bahrain
,
Balikpapan
,
Ballarat
,
Bandar Lampung
,
Bandung
,
Bangkok
,
Bangladesh
,
Barbados
,
Bariloche
,
Barisal
,
Barrie
,
Basra
,
Batam
,
Bathurst
,
Beijing
,
Belarus
,
Belgium
,
Belize
,
Bendigo
,
Bengaluru
,
Benin
,
Benin City
,
Berlin
,
Bermuda
,
Cabo Verde
,
Cairns
,
Cairo
,
Calgary
,
California
,
Caloocan
,
Cambodia
,
Cambridge
,
Canada
,
Canberra
,
Cape Town
,
Cardiff
,
Caribbean Netherlands
,
Casablanca
,
Cayman Islands
,
Central African
,
Chad
,
Chandigarh
,
Changchun
,
Changsha
,
Changwon
,
Changzhou
,
Charleroi
,
Chengdu
,
Chennai
,
Chiang Mai
,
Chiba
,
Chile
,
Chillan
,
China
,
Daegu
,
Daejeon
,
Dakar
,
Dalian
,
Dammam
,
Dar es Salaam
,
Dargaville
,
Darwin
,
Davao
,
Delaware
,
Denmark
,
Devonport
,
Ecuador
,
Ede
,
Edinburgh
,
Edmonton
,
Egypt
,
El Alto
,
El Salvador
,
Falkland Islands
,
Faroe Islands
,
Federated States of Micronesia
,
Fiji
,
Finland
,
Florida
,
Formosa
,
Foshan
,
Gabon
,
Gaborone
,
Gambia
,
Gatineau
,
Geelong
,
George Town
,
Georgia
,
Georgia
,
Geraldton
,
Germany
,
Ghana
,
Ghana
,
Ghent
,
Gibraltar
,
Gisborne
,
Gladstone
,
Glasgow
,
Gold Coast
,
Goyang
,
Haikou
,
Haiti
,
Hakodate
,
Halifax
,
Hamad Town
,
Hamamatsu
,
Hamburg
,
Hamilton
,
Hamilton CA
,
Hangzhou
,
Harare
,
Harbin
,
Hastings
,
Iceland
,
Idaho
,
Illinois
,
Incheon
,
India
,
Indiana
,
Indonesia
,
Invercargill
,
Iowa
,
Jabalpur
,
Jaipur
,
Jamaica
,
Japan
,
Jeddah
,
Kagoshima
,
Kajang
,
Kalgoorlie
,
Kampala
,
Kanazawa
,
Kano
,
Kansas
,
Karaj
,
Karbala
,
Kawasaki
,
Kawerau
,
Kazakhstan
,
Kelowna
,
Kentucky
,
Kenya
,
Kermanshah
,
Khamis Mushait
,
Khartoum
,
Khobar
,
Kigali
,
Kikuyu
,
Kingston
,
Kingston CA
,
Kinshasa
,
Lagos
,
Laksam Upazila
,
Lanzhou
,
Laos
,
Lapu Lapu
,
Latvia
,
Launceston
,
Lausanne
,
Lebanon
,
Lesotho
,
Leuven
,
Levin
,
Liberia
,
Libreville
,
Libya
,
Luxembourg City
,
La Paz
,
La Plata
,
Macau
,
Macedonia
,
Mackay
,
Madagascar
,
Madurai
,
Maebashi
,
Maine
,
Maitland
,
Makassar
,
Malacca City
,
Malawi
,
Malaysia
,
Maldives
,
Mali
,
Malindi
,
Malta
,
Manado
,
Manama
,
Manchester
,
Mandurah
,
Manila
,
Maputo
,
Mar del Plata
,
Markham
,
Marseille
,
Marshall Islands
,
Martinique
,
Maryland
,
Mashhad
,
Massachusetts
,
Matsumoto
,
Matsuyama
,
Mauritania
,
Mauritius
,
Mayotte
,
Mbeya
,
Mecca
,
Medan
,
Medina
,
Melbourne
,
Nagasaki
,
Nagoya
,
Nairobi
,
Najaf
,
Najran
,
Nakuru
,
Namibia
,
Namur
,
Nanchang
,
Nanjing
,
Nanning
,
Nantes
,
Napier
,
Naples
,
Nara
,
Narayanganj
,
Nauru
,
Nebraska
,
Nelson
,
Nepal
,
Netherlands
,
Neuquen
,
Nevada
,
New Caledonia
,
Oakville
,
Oamaru
,
Ohio
,
Okayama
,
Oklahoma
,
Oman
,
Oregon
,
Paeroa
,
Palau
,
Palembang
,
Palestine
,
Palmerston North
,
Panama
,
Papua New Guinea
,
Paraguay
,
Paraparaumu
,
Paris
,
Pekanbaru
,
Pennsylvania
,
Perth
,
Peru
,
Petaling Jaya
,
Philippines
,
Pietermaritzburg
,
Qatar
,
Qatif
,
Qingdao
,
Qom
,
Rabat
,
Rajshahi
,
Rancagua
,
Ras al Khaimah
,
Regina
,
Reims
,
Rennes
,
Resistencia
,
Reunion
,
Rhode Island
,
Riffa
,
Sagamihara
,
Saguenay
,
Saint Lucia
,
Sakai
,
Salmiya
,
Salta
,
Samoa
,
San Juan
,
San Lorenzo
,
San Luis
,
San Marino
,
San Miguel de Tucuman
,
San Salvador de Jujuy
,
Sandakan
,
Santa Cruz de la Sierra
,
Santa Fe
,
Santa Rosa
,
Santiago
,
Santiago del Estero
,
Sanya
,
Sapporo
,
Saskatoon
,
Saudi Arabia
,
Seeb
,
Semarang
,
Sendai
,
Senegal
,
Seoul
,
Serbia
,
Seremban
,
Seychelles
,
Shah Alam
,
Shanghai
,
Sharjah
,
Shenyang
,
Tabriz
,
Tabuk
,
Taiwan
,
Taiyuan
,
Tajikistan
,
Takamatsu
,
Talca
,
Tamworth
,
Tandil
,
Tanzania
,
Tarija
,
Tasikmalaya
,
Tauranga
,
Tehran
,
Temuco
,
Tennessee
,
Texas
,
Thailand
,
Thames
,
Thiruvananthapuram
,
Thunder Bay
,
Tianjin
,
Tijuana
,
Timor Leste
,
Togo
,
UAE
,
Uganda
,
UK
,
Ukraine
,
Ulsan
,
United Arab Emirates
,
United Kingdom
,
United States of America
,
United States Virgin Islands
,
Valparaiso
,
Vancouver
,
Vanuatu
,
Venezuela
,
Venice
,
Vermont
,
Wagga Wagga
,
Waitakere City
,
Wakayama
,
Warrnambool
,
Washington
,
Wellington
,
Wenzhou
,
West Virginia
,
Western Sahara
,
Westport
,
Xiamen
,
Yantai
,
Yaounde
,
Yellowknife
,
Yemen
,
Zambia
,
Zhengzhou
,
Zhuhai